Catherine Kluger, visionary author & entrepreneur

Catherine Kluger, visionary author & entrepreneur
We are delighted to introduce you to a fabulous lady and friend. Meet Catherine Kluger and share her passion for healthy living ! Successful careerwoman and possessing incredible energy, Catherine has always been fascinated by healthy cooking. Our Parisian friends would have probably tried a Tarte Kluger. We are proud to share Catherine's journey and its culmination in a new project : unique granola recipes that are delicious and healthy at the same time. Come meet her at our SoPi store on the 23rd of November. She will share some of her tips and you can try one of her special recipes. Here is Catherine in her own words.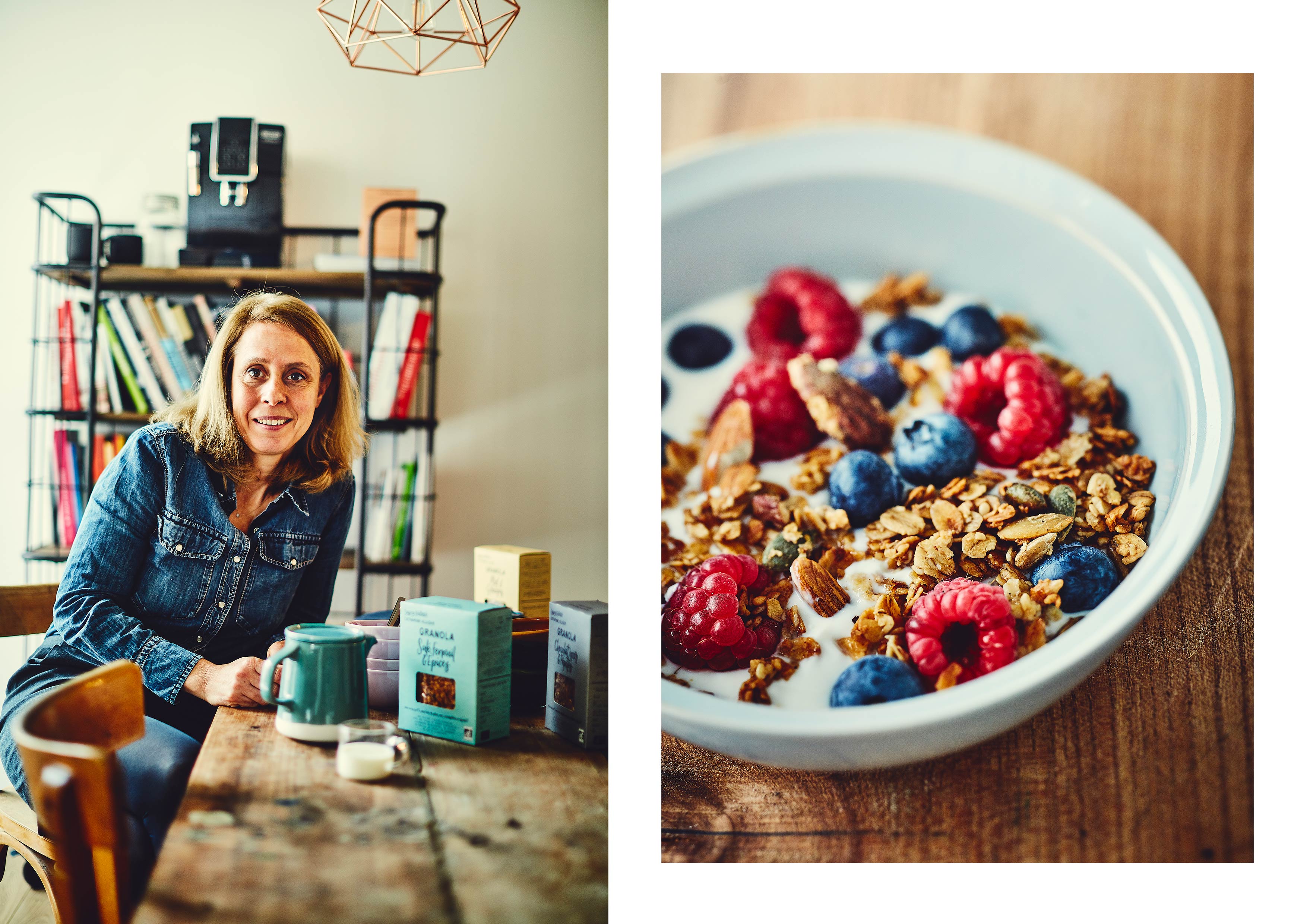 © Guillaume Czerw / Agent Mel
1. From lawyer to healthy food guru ! Tell us why you switched careers.
My close friends who've known me for many years one day sat me down at a friend's dinner and convinced me to start a journey where I would focus on my passion – cooking !
2. From pies and tarts to granola - you've come a long way. Tell us why you love granola. .
I have a LOVE STORY with granola. On one of my trips to New York, I packed a couple of boxes to bring back. When I had finished these, I absolutely wanted to make my own granola ! After many trials, I developed my "classic" recipe of Granola with honey and seeds. Slowly, I adapted this to other flavors – orange, carrot pulp, chocolate and coffee. I even make salty granola that works perfectly as a crisp topping for salads, soups and grilled vegetables. In January 2017, I met someone who agreed to manufacture my recipes and that's how my new range was born.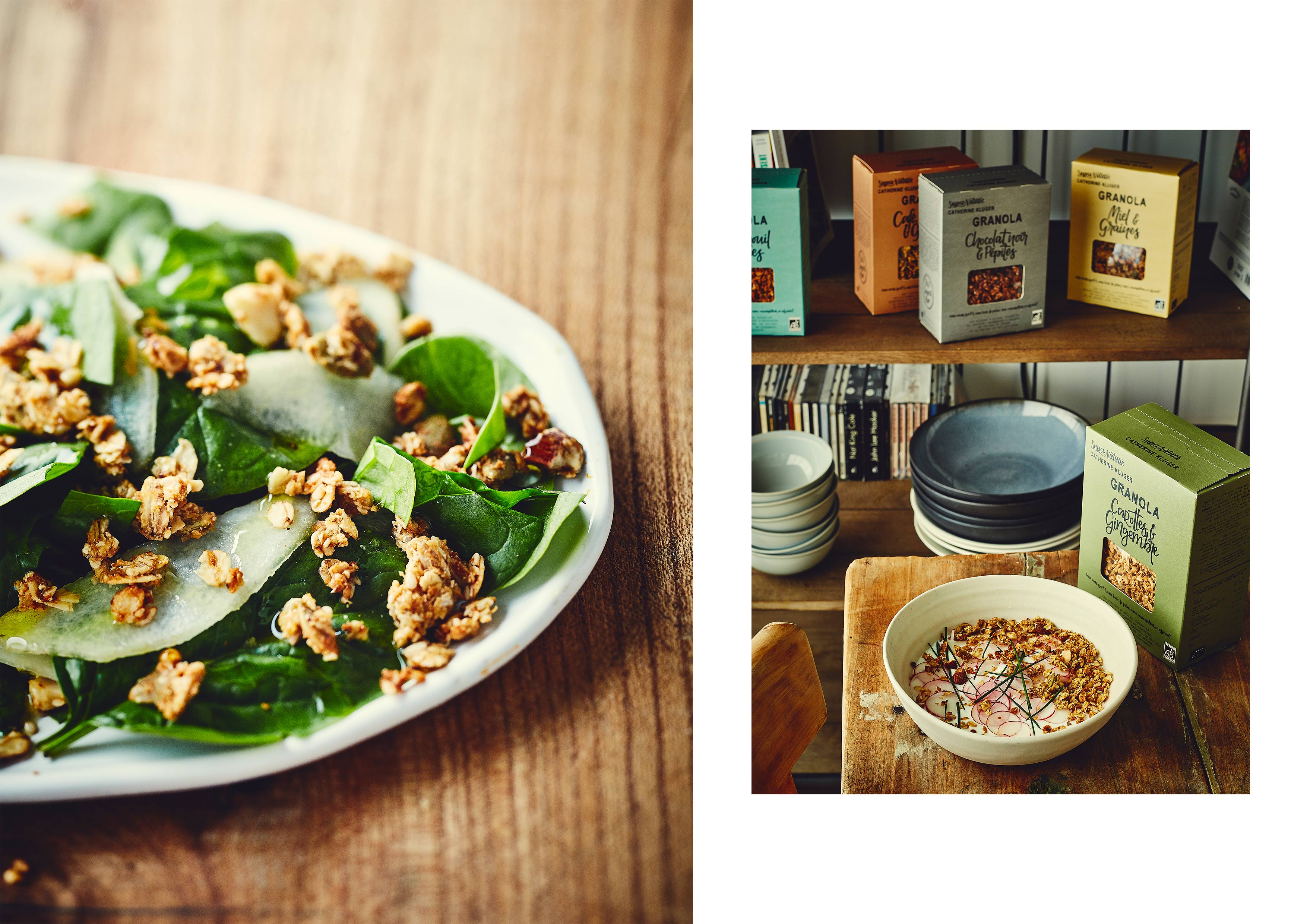 © Guillaume Czerw / Agent Mel
3. What is your source of inspiration ?
It just depends on my own taste and cookbooks that I am reading at a particular moment… ! I usually need several trials before perfecting a recipe. For example, carrot and ginger granola is a recipe that I concocted. I used remaining pulp from my juicer after I had just poured out a carrot and ginger juice.
4. You have released a cookbook. Tell us more.
My book "Super Nature", published last April at Editions de la Martinière, contains many tips for eating healthily and enjoying it at the same time. My advice is to have a kitchen with lots of cereals and spices. Add seasonal vegetables and protein and you're all set ! I would add that it is essential to cook the ingredients well and add spices and herbs. Food is so much tastier with these.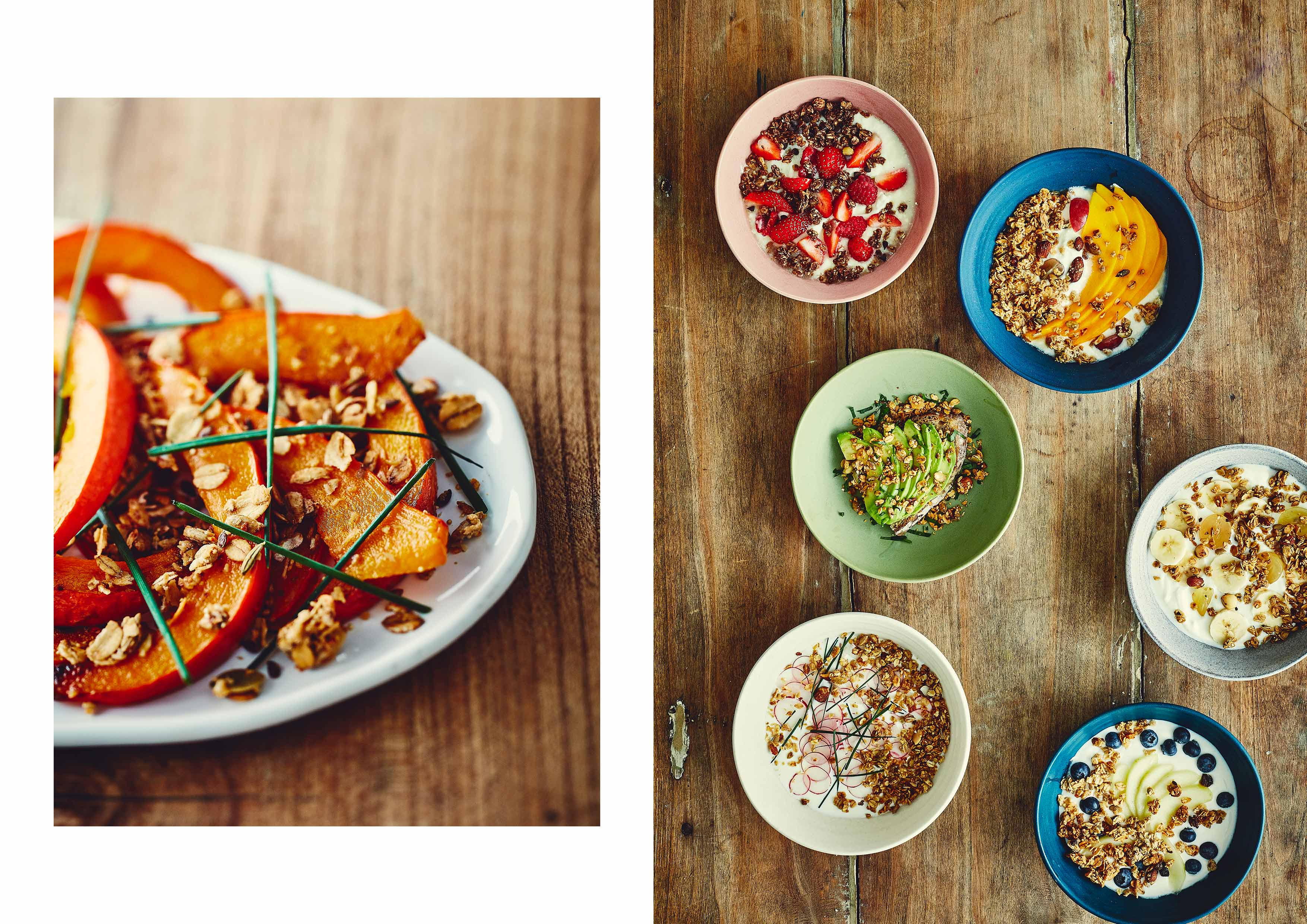 © Guillaume Czerw / Agent Mel
5. 3 favorite Parisian addresses for lunch or dinner.
I am a great fan of Kisin, in the 8th arrondissement. Their bowls of Udon are a real delight. Tavline, in the heart of the 4th, is great for its colorful and tasty Israeli cuisine. I also recommend L'Ami Jean for creative and uninhibited cuisine by an exceptional chef Stéphane Jego.
6. Your best moment as an entrepreneur.
A few days after the release of my new range, I saw a huge wall filled with my boxes of granola in front of the "cremerie" at the Grande Épicerie at The Bon Marché.
7. Some advice for our readers who also wish to change careers.
When you decide to start something, first check if there is a profitable business opportunity. Very important !
8. And if you could change something what would it be ?
Sometimes you have to know how to say no. I would have liked to learn to do that earlier.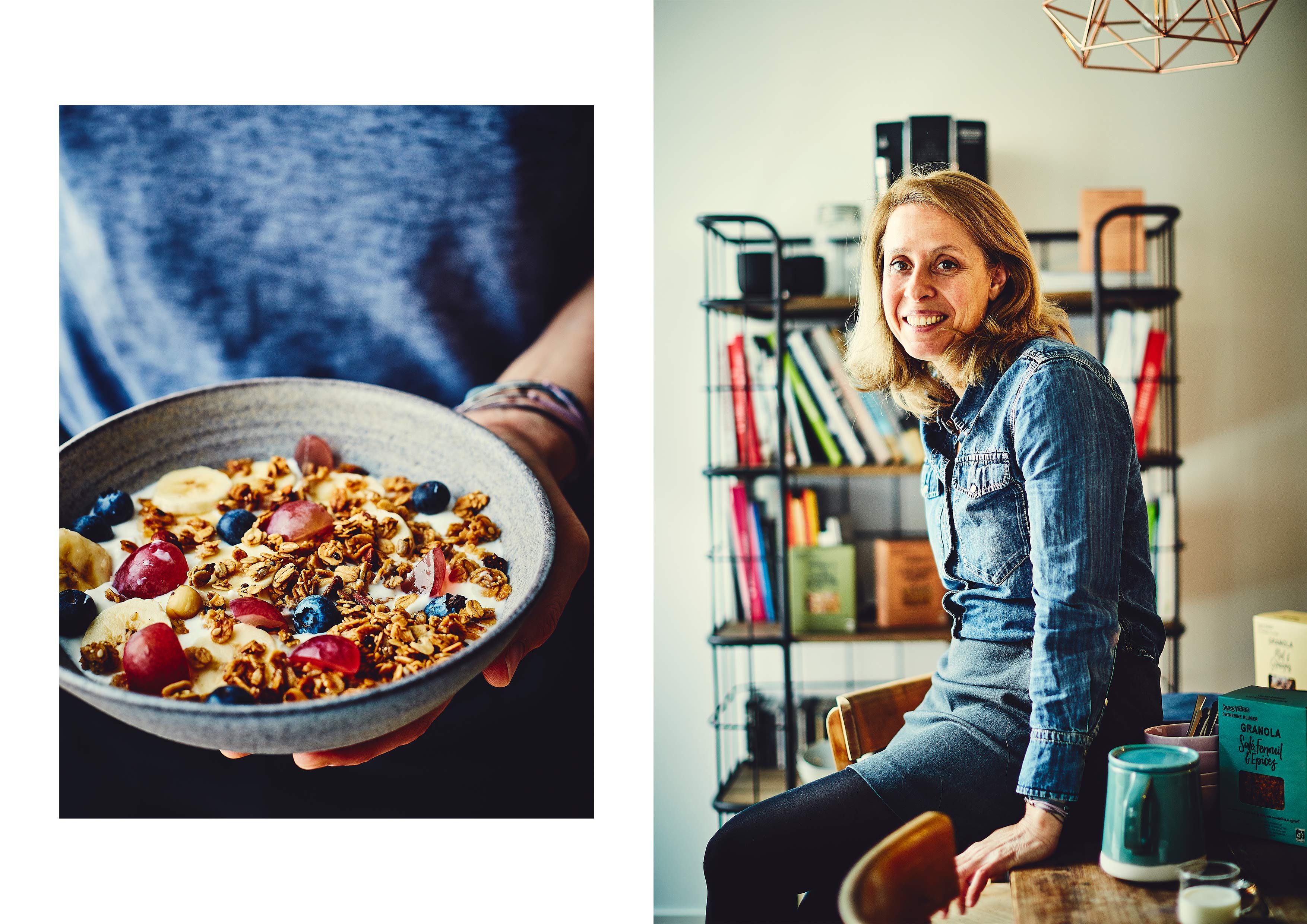 © Guillaume Czerw / Agent Mel
9. What are your new projects ?
I would like to write a new cookbook about plants grown on PEAS & LOVE urban farms. The first of these opened in the 15th arrondissement along the Seine in May. It's an amazing project ! Check it out.
10. Which are your favorite Jamini pieces and what do you think you have in common with us ?
Usha, her boundless energy and vision impress me immensely. I love her cooking that I tasted for the first time at en evening organized by My Little Paris. We share the same vision : healthy and fabulously tasty cuisine. My favorite pieces would be the Ben basket and the charpoy, decorated with a pile of colorful and comfy cushions.