Discover the delicious Poonam Chawla

Discover the delicious Poonam Chawla
Passionate about delicious Indian vegetarian food, Usha and our guest of the week, Poonam Chawla, share more than just a love for spices ! Poonam is proud of her indian roots in the same way as Usha is. Driven by a desire to share a facet of her culture, she has recently published a cook book with the help of her son Pushan : Taste of Chalindia.
We are very proud to introduce you to this amazing lady and her incredible journey.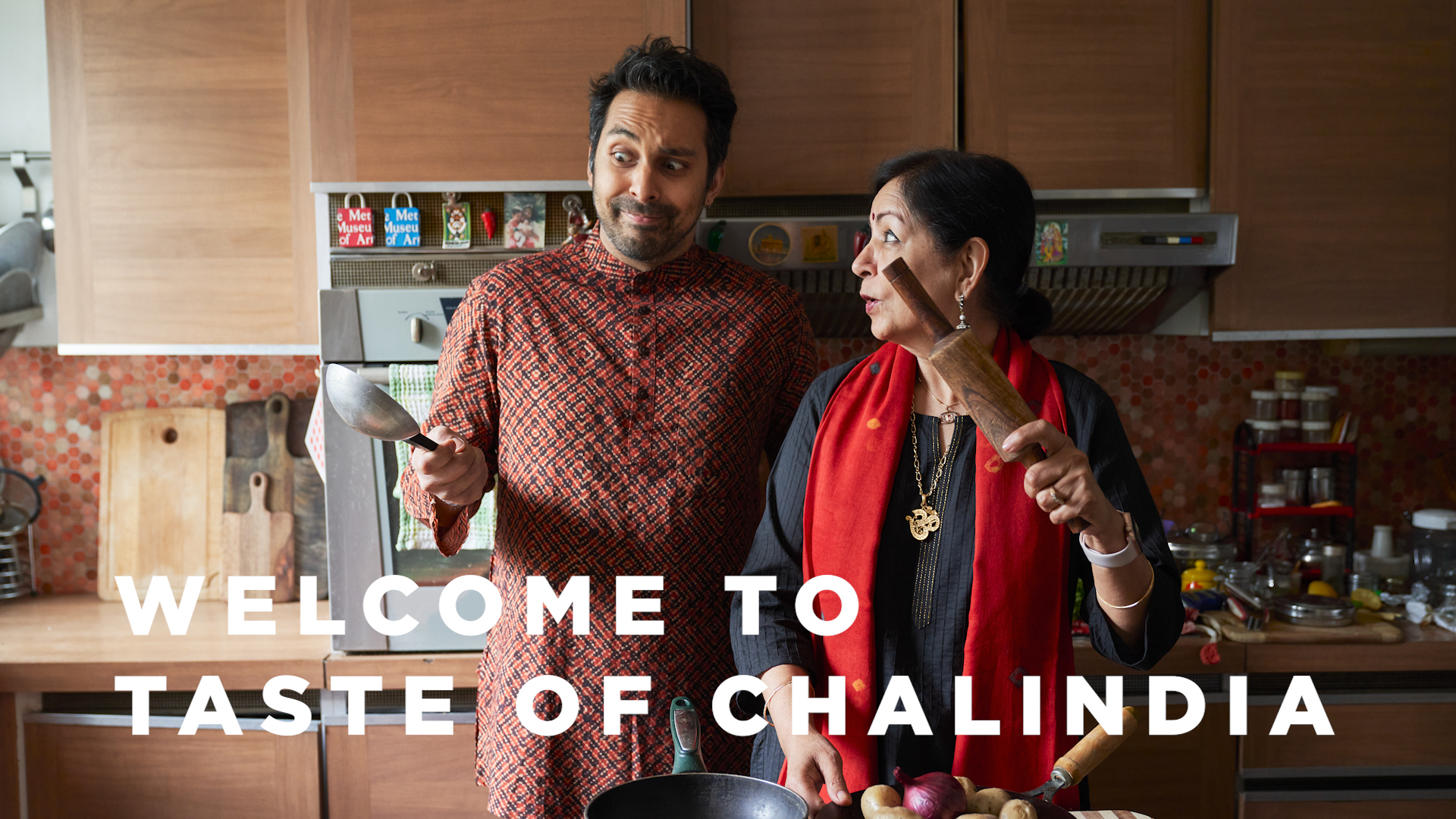 1. Where did your love story for cooking come from?
Eating, cooking and creating is in our genes. I was born in Pune at a time when life was simpler and you spent your time reading, listening to music or playing board games at home. As the youngest of 6 siblings, I was very shy and spent most of my time in the kitchen with my nanny Gita Bai, who would at times take me along to her family home where I discovered Maharastrian cuisine, quite different from North Indian Punjabi food at home. My mom was vegetarian, and I remember trying my cousin's lamb curry on a family visit. It was an explosion of new flavors and smells that awakened a new passion for food.
At the age of 14, I started spending all my pocket money on spices and ingredients to make my favorite dishes and of course recreate the famous lamb curry dish. On each visit to a new family member, I'd pay close attention to their way of preparing food, picking up tricks and tips along the way.
After moving to France and quitting my job as a translator, I organized group trips to India from France, pioneered walking tours of the Indian quarter in Paris, and shared my passion for Indian cuisine by giving cooking lessons in my Parisian kitchen. I was written about in magazines and books as well as featured on a few cooking shows on television with my two sons Nikhil and Pushan. In 2008, my life was deeply affected by dystonia, a neurological disorder which falls under the Parkinson umbrella and seriously hampers my walking. Dystonia causes excessive, involuntary muscle contractions in my legs and back. Just as I was expanding my professional endeavors, I was forced to rethink my life. With limited physical activity, cooking quickly became my main creative outlet, a form of self-expression, and simply put my daily space for meditation. The kitchen is my prayer room where I find peace.
My youngest son Pushan used to watch my every move in the kitchen and wanted to be a chef from a very young age, so it comes as no surprise that he became a travel and food photographer!
2. Being bicultural like our founder, how do you express this double culture through your recipes?
Leaving your home country and living abroad is a very enriching experience as you tend to adopt the new culture you are exposed to. I adapted to the French "art de vivre" and French gastronomy has played an important role in my cooking too. I have paired many Indian spices and dishes with French food. I toned down the spices somewhat so to enjoy my food with French wine, especially wines from Burgundy, to which I have a particular affinity. After living in the South West of France for many years (Basque Country), where Pushan was born and raised, I moved to the US where I not only re-discovered excellent Indian food but was also exposed to the incredible flavors of Mexican food through friends.
My recipes reflect my double or rather triple culture when I whip up avocado kulfi, verbena lassi, aloo tikki with foie gras stuffing, dal with arugula to name a few.
3. Because of your incredible journey, what do the aromas and spices evoke for you?
Spices have always been an integral part of my childhood, youth and adulthood. I can't imagine my life without spices. Pushan often teases me by saying I can't travel without my masala box. It's true! Wherever I go, I need spices to cook up family recipes to share with friends while taking the time to appreciate and learn about the local cuisine. And of course, I always carry a blend of my chai masala mix to gift friends, both old and new.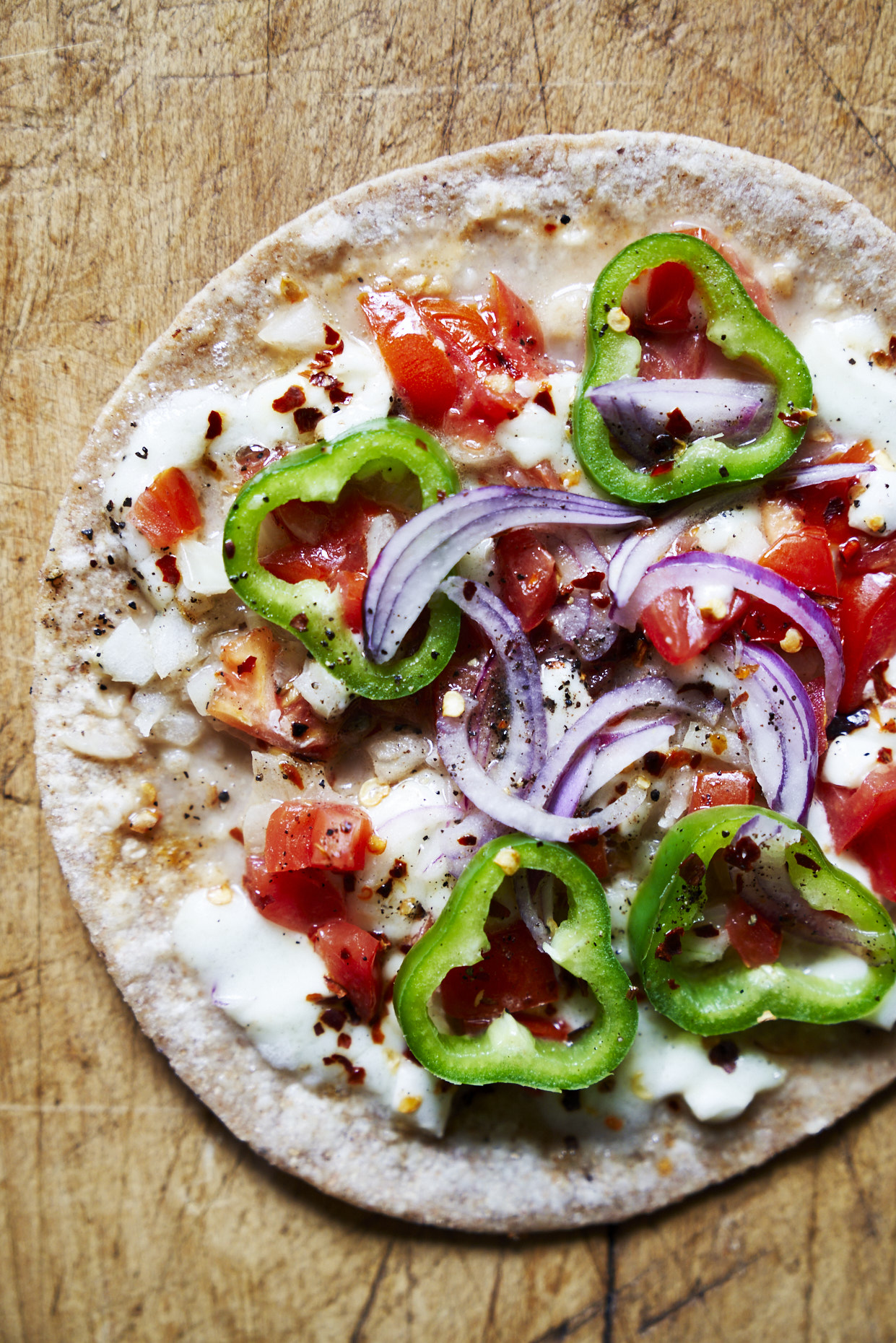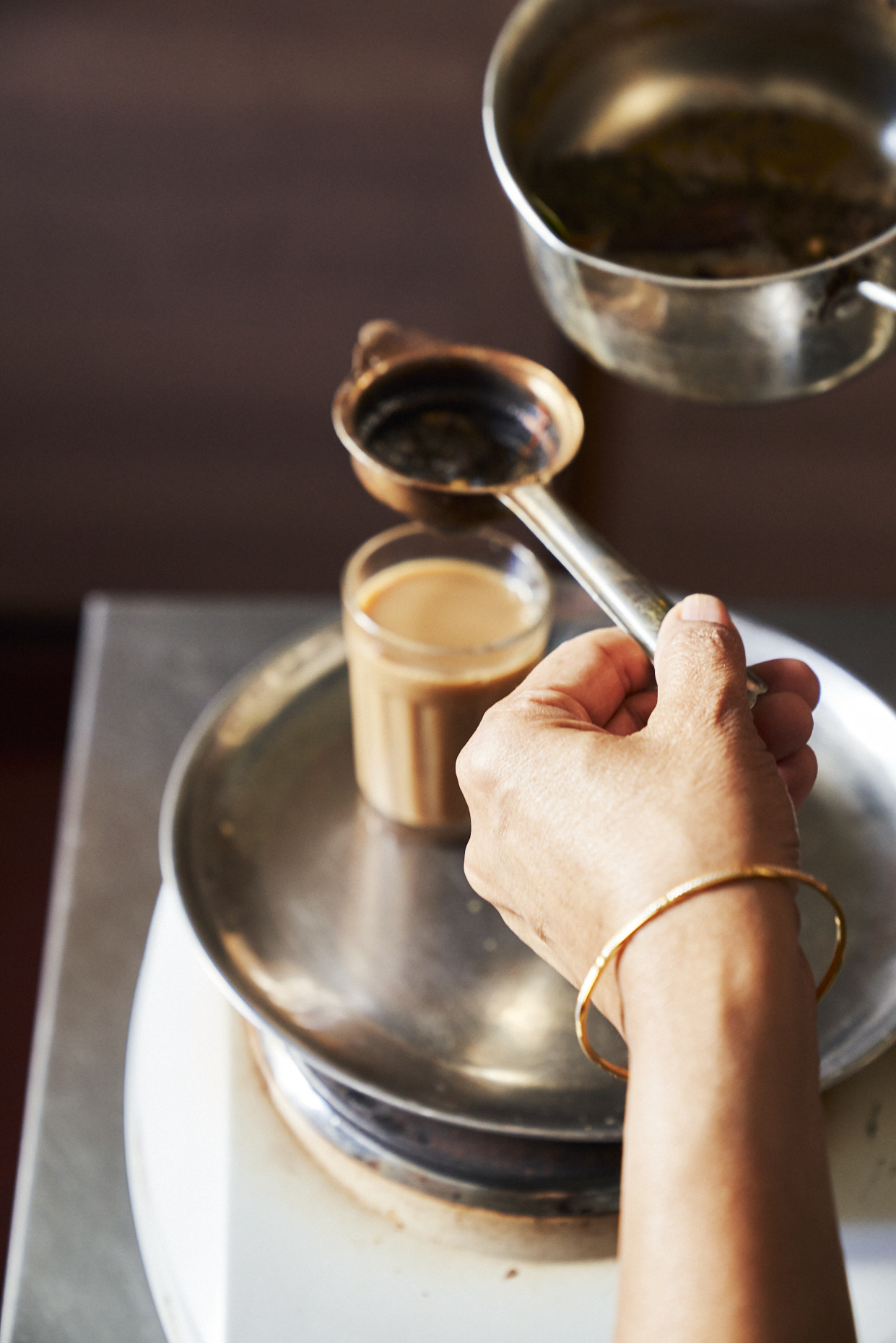 4. What is the impact of your family life in the kitchen you make?
Pushan and I have collaborated on three cookbooks, two of which were published with Hachette, with the latest entitled "Fait Maison D'ailleurs : Inde".
We feel that Indian food isn't properly represented in France, with Indian restaurants often serving greasy and heavy dishes in the hope of adapting to the local palate. Our main goal is to demystify Indian cuisine or unveil the real food we cook and eat at home on a daily basis, especially for those eager to learn how to cook the authentic Indian cuisine!
We've lived in the US, and Pushan has travelled so much these past few years for work that many friends have asked us if our book was available in English. We found ourselves locked down in Paris at the beginning of the year, which is rare with Pushan's travel plans, so we decided to work on a new ecookbook project : "Healthy Indian Vegetarian : Paris Lockdown Cookbook Project".
As the world shut down, Pushan and I continued our long collaboration under the new name of "Taste of Chalindia", and produced the ecookbook of our 31 favorite family recipes to share with friends and family around the world who suddenly found themselves with more time on their hands - and a curiosity to start cooking.
Working on this project not only kept us busy but boosted our moral drizzling hope in this difficult time. Every day was a challenge. We cleaned, disinfected, chopped, cooked, tasted, plated, photographed and ate! Favorite family recipes were also meant for Pushan to learn and keep up the tradition of sharing chapatis and curries with friends on his future travels.
5. Do you have any tips to share with us?
With basic spices in your masala box you can cook up delicious and healthy meals in a jiffy!
6. What are your plans for the future?
We've launched the "Taste of Chalindia" platform, consisting of a website, Instagram and YouTube channel, to share a sort of library sprinkled with Indian recipes, articles about Indian spices and cultural anecdotes from India. We're tying in our passion for travel, culture, food and bringing you all of this in "Taste of Chalindia".
Pushan is currently working on filming and producing video recipes on our Youtube channel and we are also in the process of translating the new ecookbook for our French friends and francophone audience who would like to try out our favorite recipes!
7. What values do you share with Usha?
Both Usha and I have spent a large part of our lives in France, and France has also become home for us. France has given us a lot and we are reciprocating by showcasing different facets of our rich cultural Indian heritage.
Usha shares her knowledge through fabric, crafts, and a heightened sense of esthetic, I share my love for my home country through my cooking, and Pushan shares his passion for India through his photography and films.
Instagram and Youtube accounts
www.instagram.com/tasteofchalindia
https://www.youtube.com/channel/UCK7IG90nTHetSQ10Ku_-Dyw
https://www.youtube.com/user/poonamchawla
https://www.youtube.com/c/puxan