Earth, land, Roman goddess - inspiration for TERRA, Autumn Winter 2021
Earth, land, Roman goddess - inspiration for TERRA, Autumn Winter 2021
Exploration, discovery, strength and resilience, the feeling of belonging to a beautiful space where dreams and emotions are inextricably linked to a deep connection with the Earth: say hello to the world of Terra.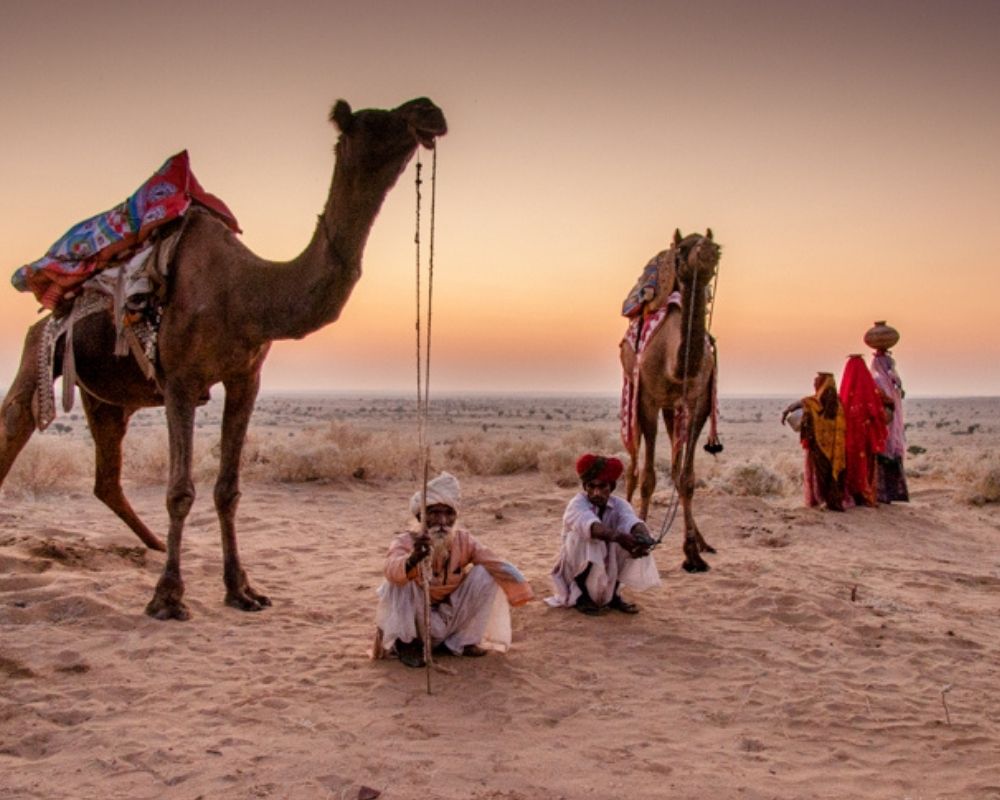 © Eric Stoen
Kutch nomadic tribe
A few summers ago, we travelled to the region of Kutch, in Gujarat, India. Kutch, a desert region, sits like an island within Gujarat and borders the much-visited Rajasthan. Kutch is the home of the Rabari, a nomadic tribe who migrate across India for eight months a year, covering huge distances, with their animals, looking for grazing and carrying everything they own : beds, pots, clothes, all piled high on top of their camels.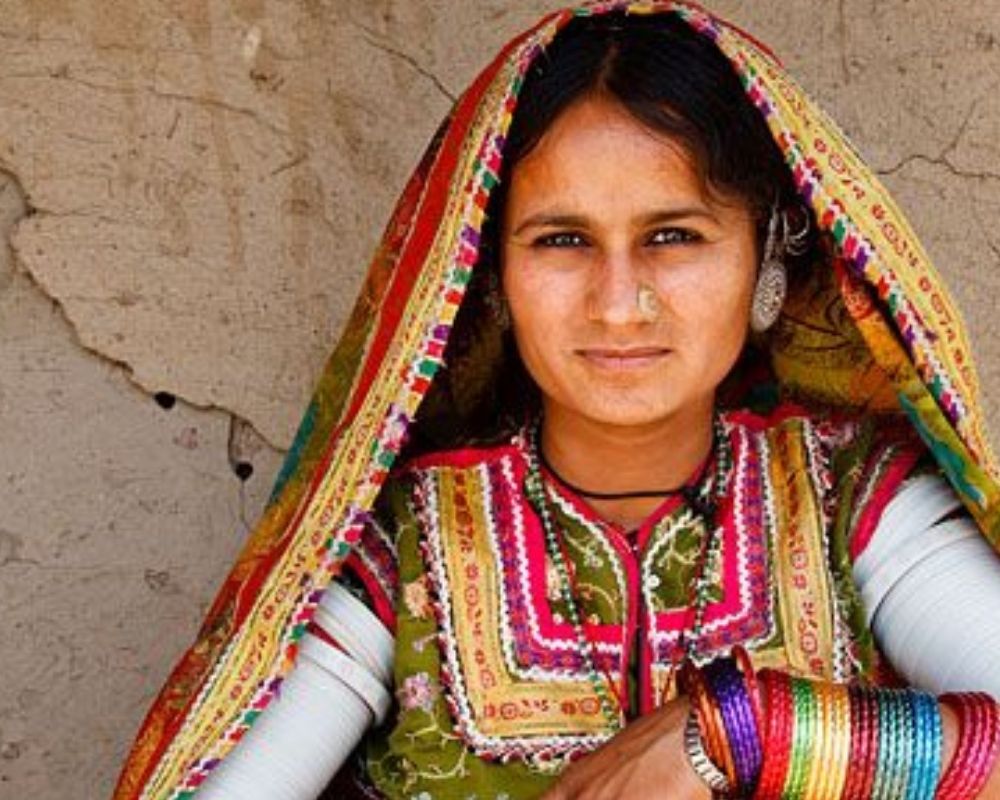 © Kimberley Coole
Rabari women
Terra, our new range, is inspired by the strong and beautiful Rabari women who produce some of the world's best embroidery with distinct motifs. Hand embroidery is an art form that is used in this region to create pieces that formed a part of the dowry for Rabari women. These women embroider some of the most magnificent folk embroideries in the village of Hodka, where we spent a few days admiring the simple yet incredibly elegant decoration in village homes.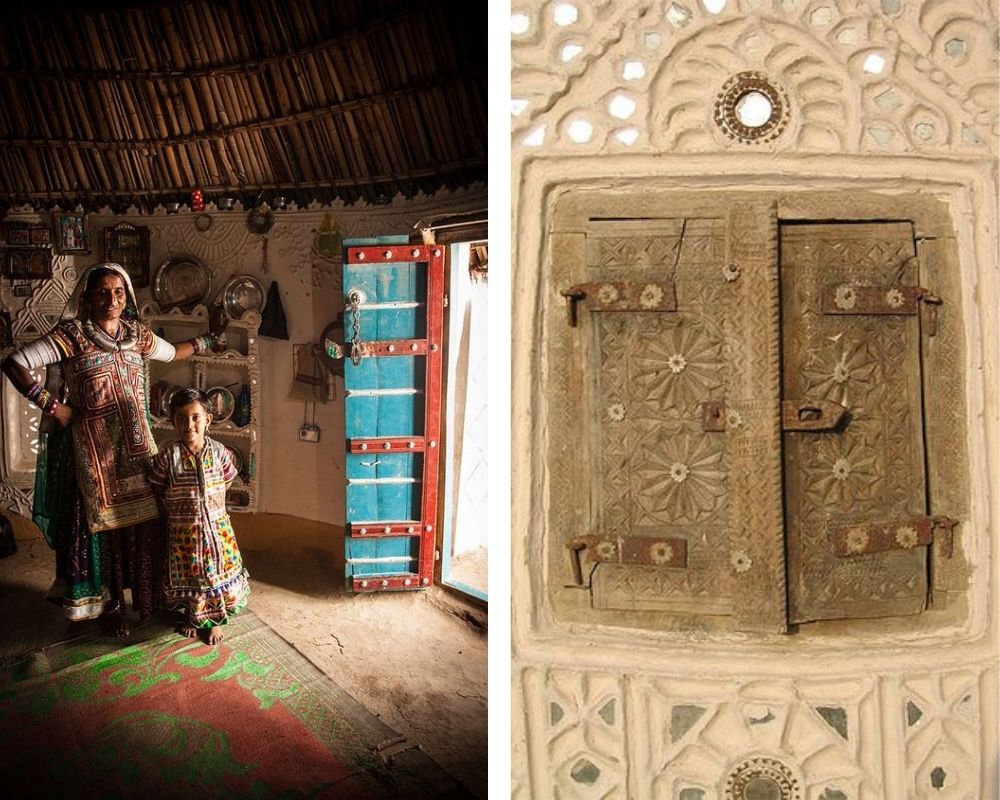 © Michele Beguin
© bag_lady
Bhungas
Appliqué quilts in a million colors, dried outside on the porches of brightly colored mud huts known as bhungas as the inside walls shone with ornate mirror work. Rabari women, with dark eyes, strong jaws and beautiful long full skirts and veils flared out in a clash of colors: pink, yellow and green, and thick bracelets embellished their arms.
We fell completely, head over heels in love, and the idea for TERRA was born.
Admire shades of sunny terracotta, cool greens and energy-filled yellows as we follow the cadence of the women's laughter.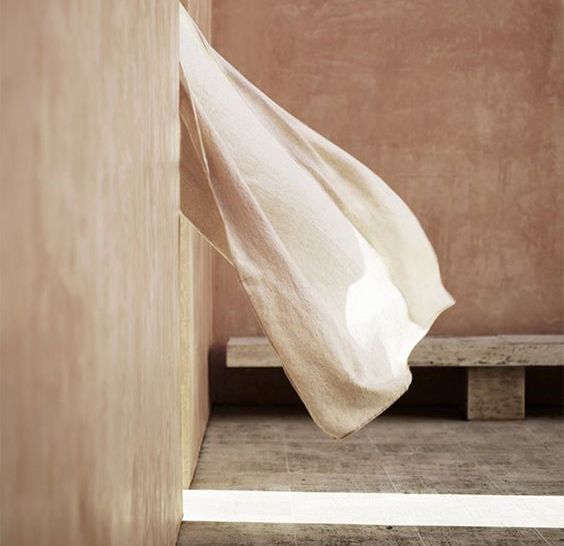 © Tine K Home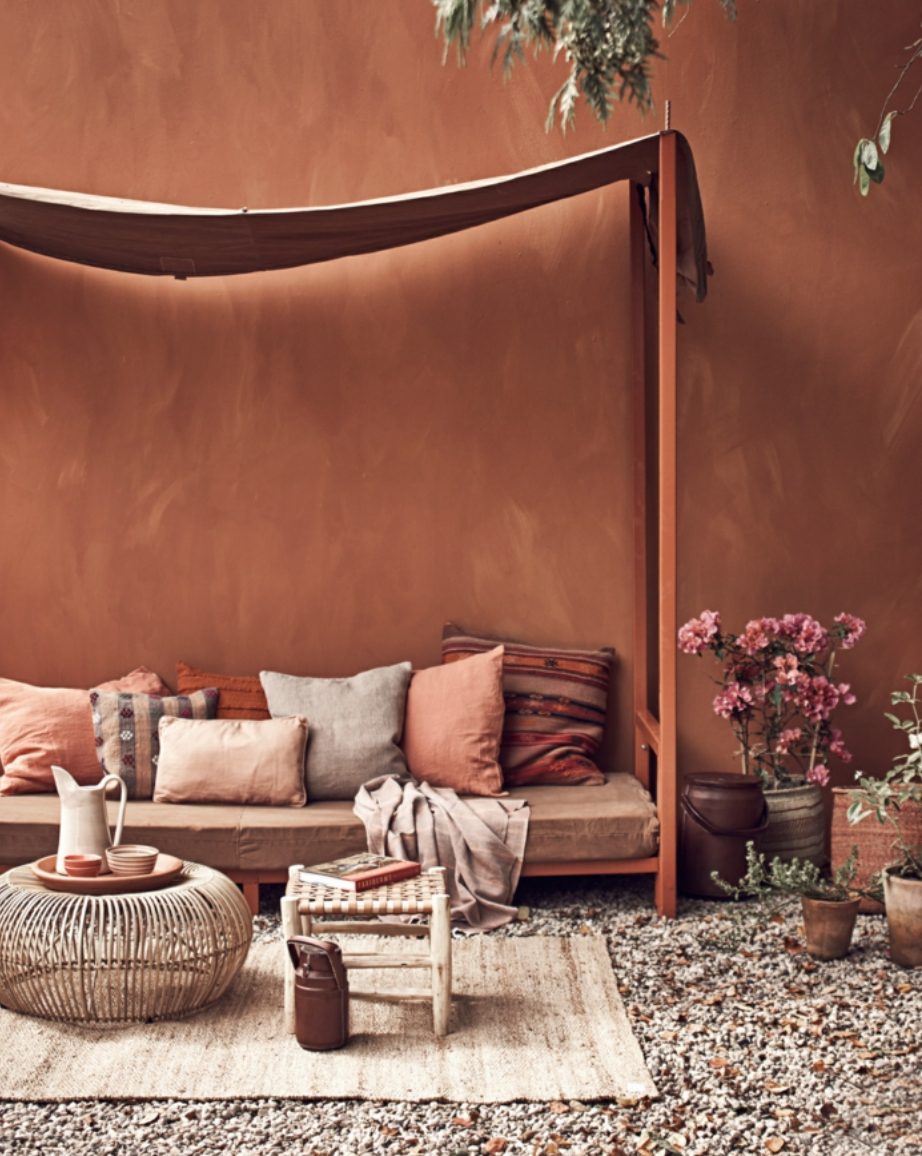 © Jessica Venancio
Listen to the sound of naked feet running on hot sands, cactus fruit being picked and village children wearing the most beautifully handcrafted jewelry you can imagine.
We designed the Terra collection to include something for every home and every style of interior decoration.
Decoration inspirations using our handcrafted, block printed collection:
Terracotta, our favorite color in this collection has a rustic charm which looks beautiful with many interior settings.
Abstract floral printed tablecloths look stunning with terracotta painted Scandi style interiors. Use comfy sage green pillows in the bedroom to complement cane and wicker furniture and a vintage terracotta rug.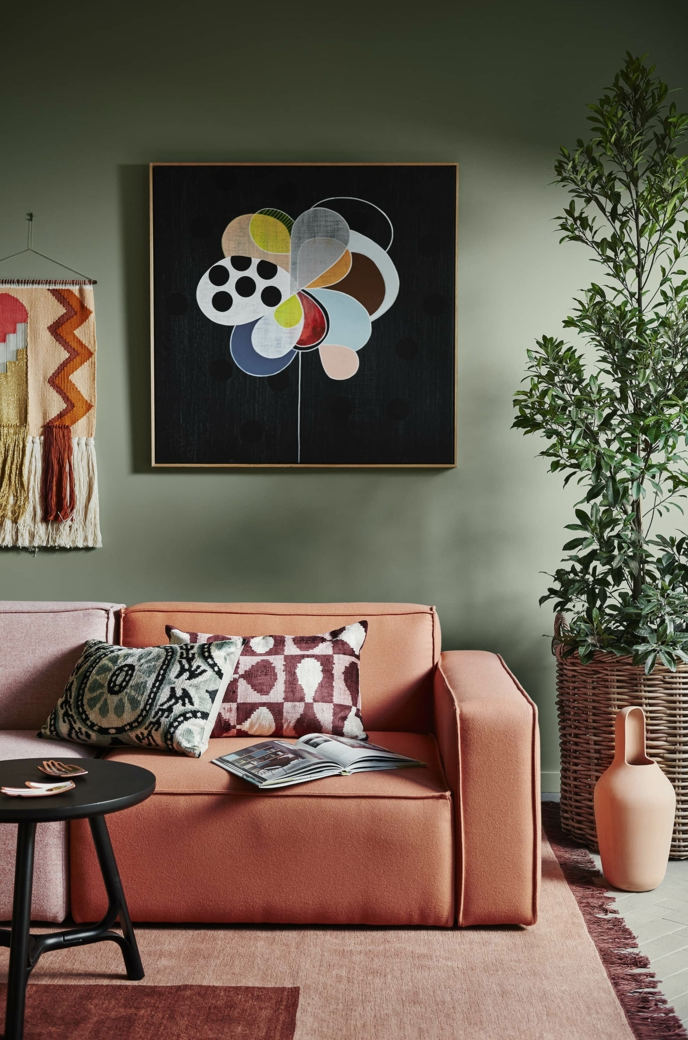 © Fritz Hansen
Dusky pink earth tones bring warmth into every space and enhances neutral color themes. For a fresh and contemporary decoration, combine them with elements such as botanicals and bold prints.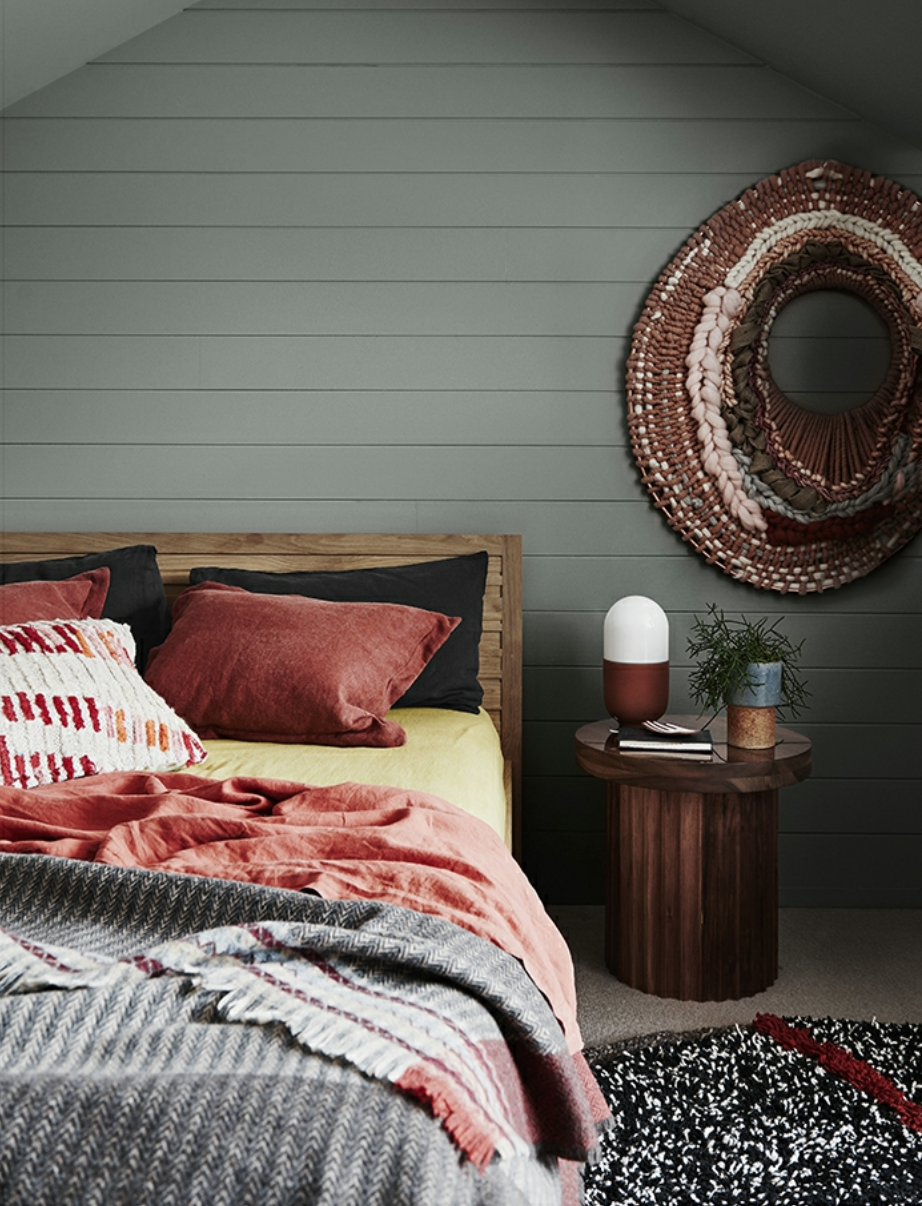 © Fritz Hansen
We love the use of terracotta and duck blue together to create a magical combination which adds a unique aura to any living space.
© Britney Gill
Adding hints of terracotta in the kitchen is a beautiful way to complement natural wood and rustic floors.
Don't be afraid to decorate your space with loads of planters and pots alongside our range of hand printed table linen. Use vintage terracotta pots in different sizes to add a natural touch to your living room and bring in extra warmth on cool autumn evenings.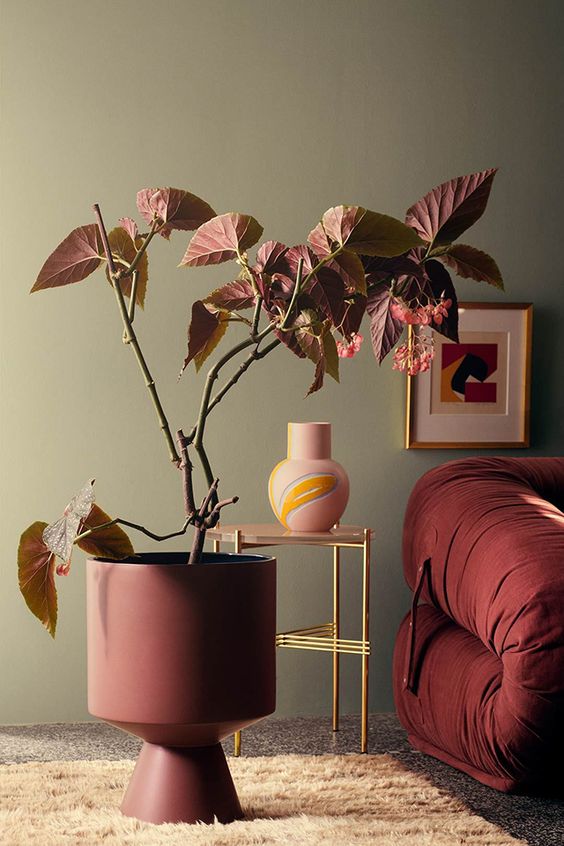 © Jessica Venancio
Add a botanical touch or art deco to your bathroom by adding details such as make up pouches or toiletry cases in shades of curry and duck blue.
Mix and match shades of the beautiful Earth inspired collection Terra and create a special and unique space where you can spend hours!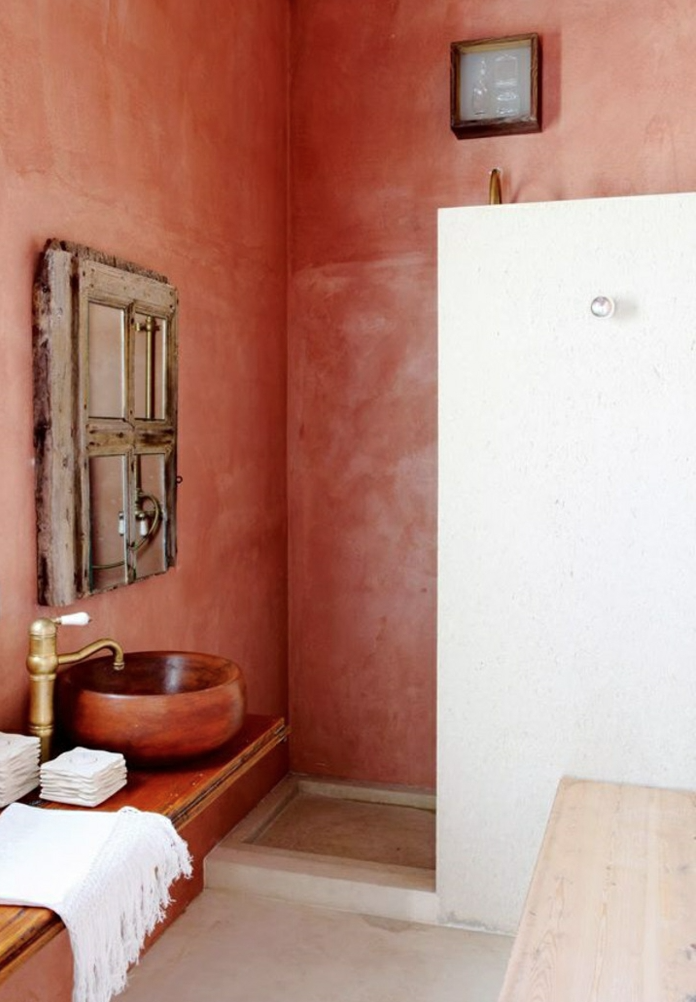 © Marguerite N