Flowers, and the story of a love affair reinvented

Flowers, and the story of a love affair reinvented
The story of Jamini was born with an image of a flower – the lotus, symbol of resilience and purity. A lotus emerges from muddy waters, leaves bursting their way through, reaching for the sky, their delicate purple petals dotting the stunning Assamese landscape. The perfect symbol for our logo and the inspiration for our brand name (Jamini , means purple in Hindi).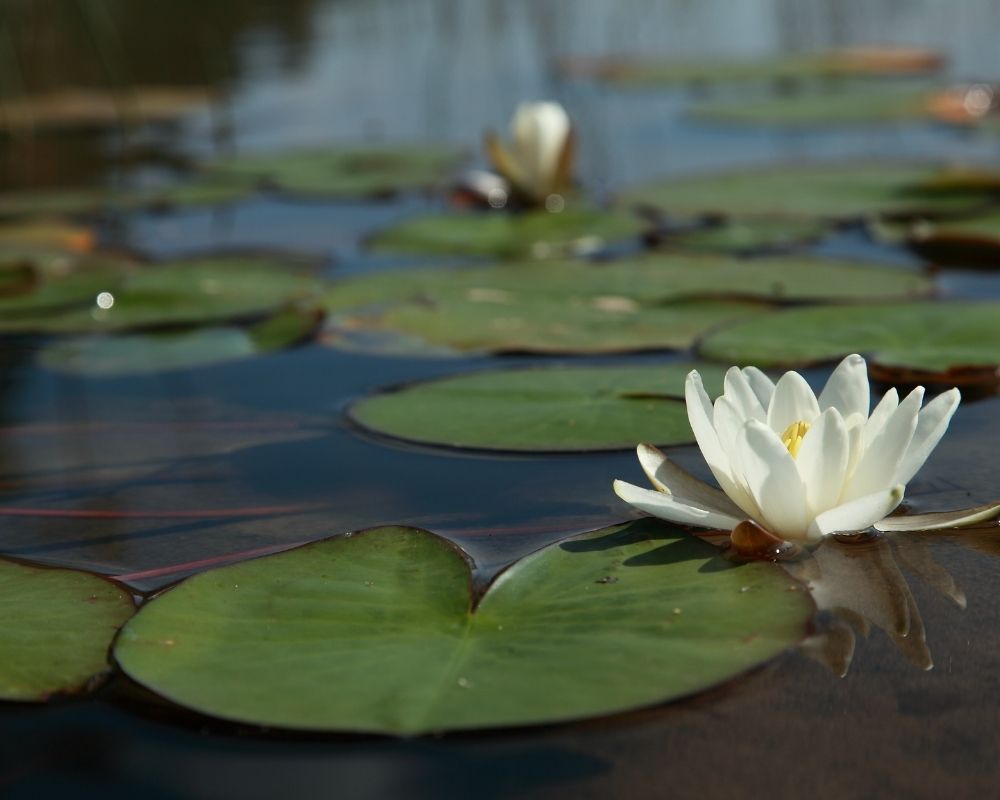 © Canva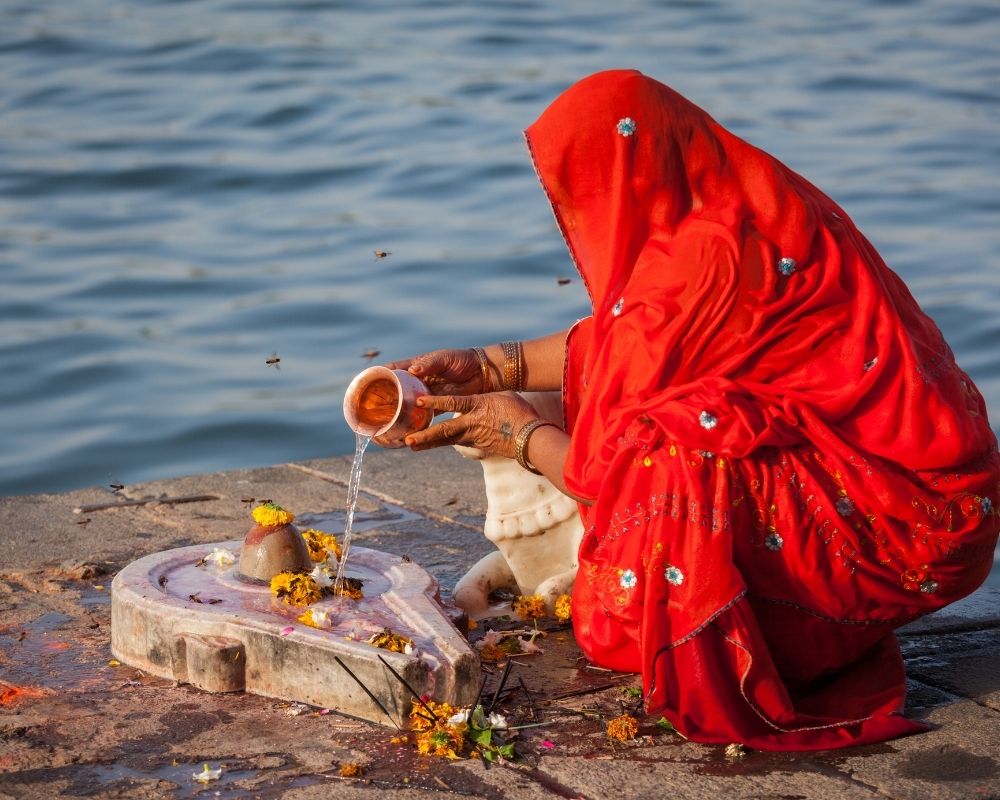 © Canva
Our love for flowers is a bridge to the entire Indian subcontinent. Villages, towns, temples, homes, markets and the simplest of homes – all have in common a love for and veneration towards flowers in their multitude of colors and harmonies. Flowers have been an inexhaustible source of inspiration for artists in India ever since art and sculpture came to be documented. Flower patterns dominate Indian prints and weaves, creating a textile heritage unique in the world. Artisans in the Western state of Gujarat were amongst the first to sculpt delicate and intricate flower patterns on wood to decorate the palatial homes of successful traders. Their successors spread this art form to other Indian regions, creating exceptionally beautiful artwork symbolized famously by the carved bas-reliefs of the Taj Mahal, the embellishment of Fatehpur Sikri, the Red Fort in Agra and the pietra dura artwork in Rajput palaces.
A great artistic collaboration between the Hindus and Mughals lasted for decades, creating exceptionally beautiful world-famous monuments. The mélange of religions and art forms created a fertile pool of artistic imagination and techniques - a true example of beauty and creativity that results when cultural and religious differences become, TOGETHER, a source of creative strength and artistic expression. A love for gardens is what unite Hindu and Mughal civilizations and resulted in the creation of a new decorative language, to fix for eternity something that by nature is impermanent.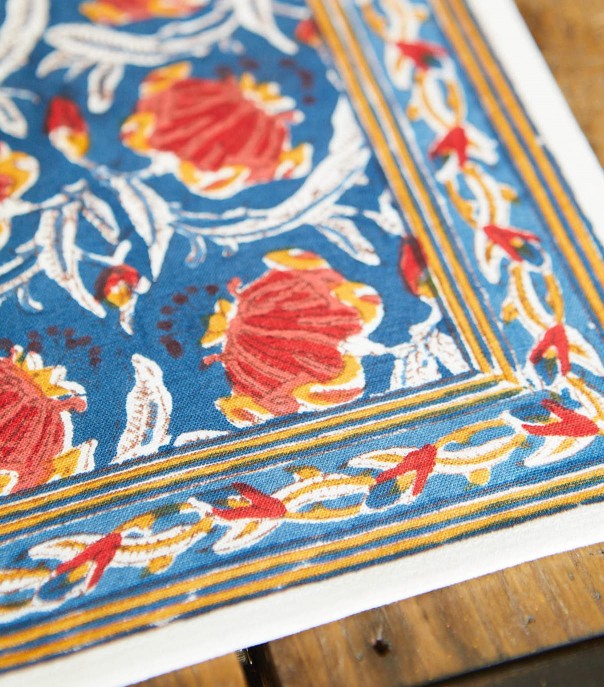 © Pinterest
Flower motifs in India are varied and widely used - often carved from difficult material like marble. Bouquets, leaves and delicate petals create intricate patterns marked by a border, which are often made of complex geometrical patterns. Flower patterns can be ornate or airy, expressed in vibrant colors or tone on tone depending on the material used.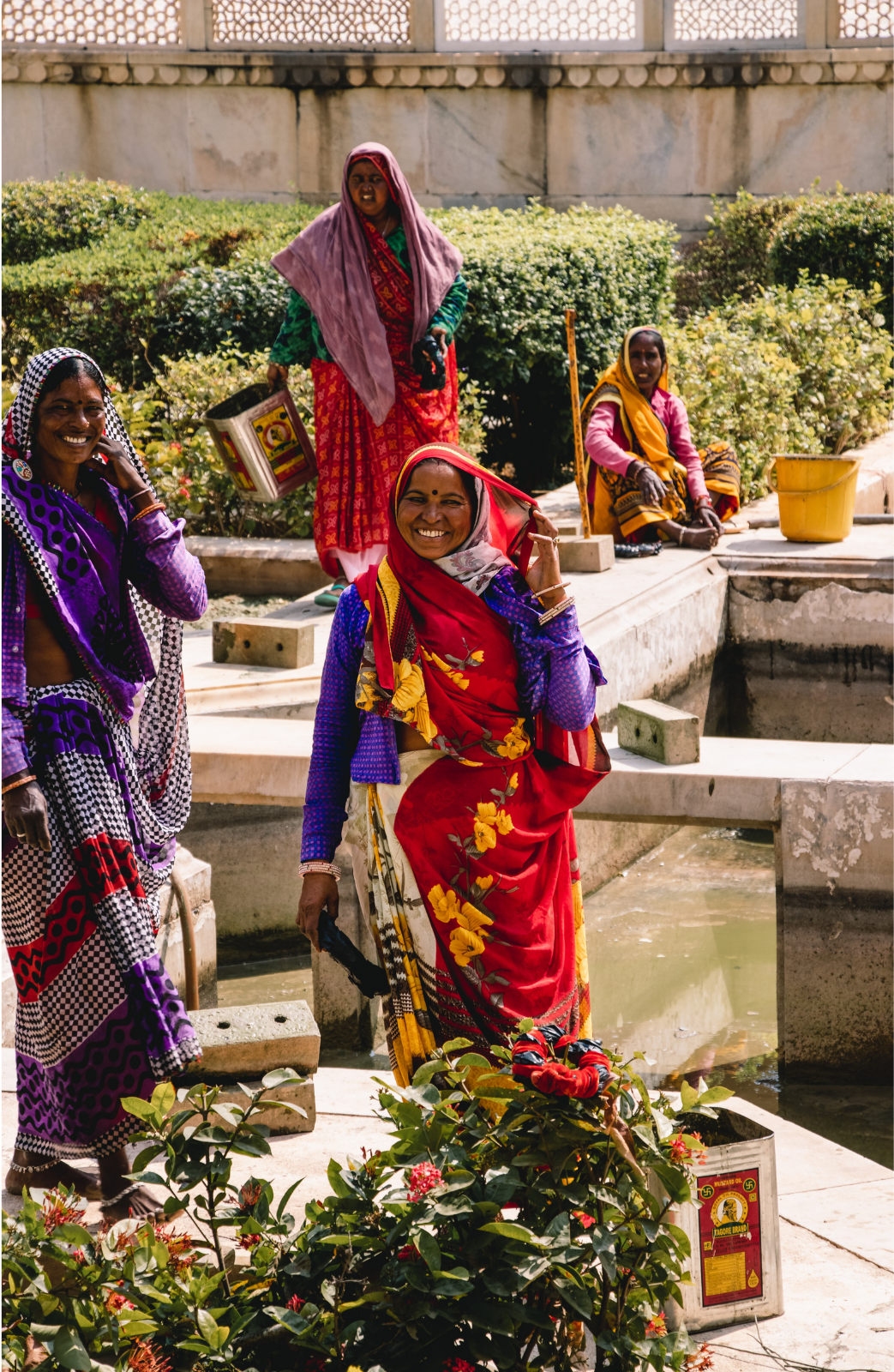 © Jeet Dhanoa
Each season, we are inspired and nourished by beautiful flower patterns which we use on our pillows, table linen and travel accessories. Our designs are a reflection of our rich Indian heritage, often mixing softness of stems and flower petals with a strong geometric pattern on borders. Our color palette is strong, yet harmonious, giving our range a unique contemporary aesthetic, and the possibility of creating beautiful interiors in urban or countryside settings.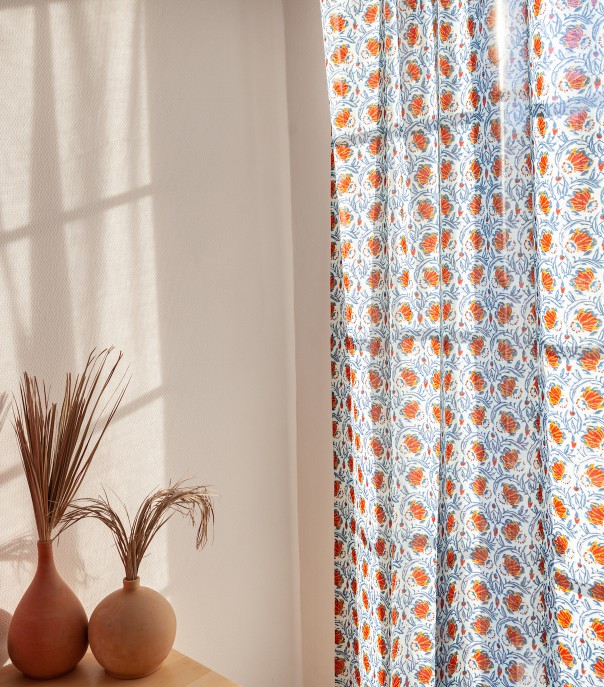 Our inspiration begins on a sheet of paper, a pencil and eraser, absorbing in a single stroke all things beautiful and poetic that India has to offer. Step by step, the motif appears, delicate flowers emerge, and color experiments begin. The final design is block-printed by expert artisans in Rajasthan.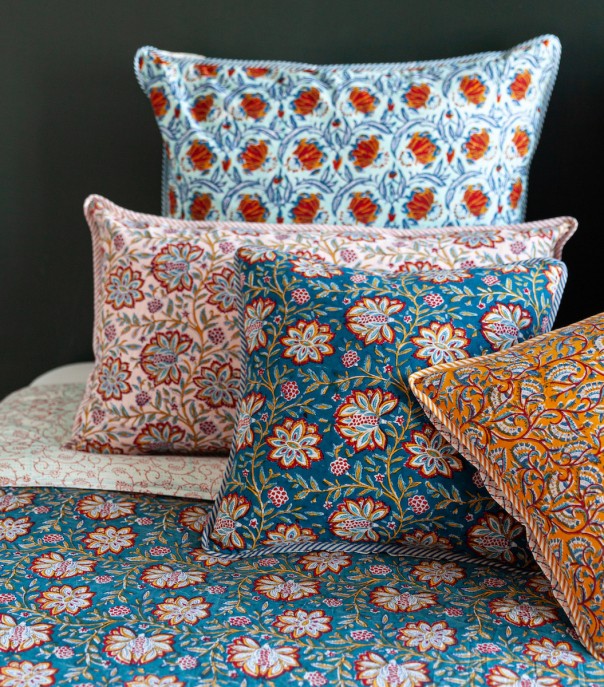 India was also inspired by European art forms of the 20th century – especially the Romantic flower movement by the British which saw the use of decorative wallpaper on beautiful Rajput palaces. The impact of Art Nouveau and Art Deco movements can be seen as well, with geometrical flower shapes and a mix of influences. William Morris, one of our all-time favorites and founder of the Art and Craft movement, was strongly inspired by Indian flower motifs that he discovered on textiles in Britain.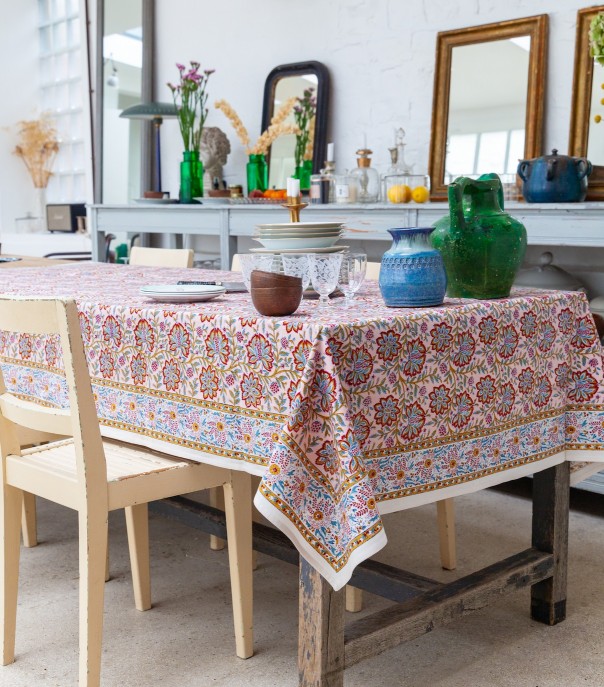 We thrive on our multicultural heritage and highlight multiple artistic influences as we create each piece inspired by Indian art de vivre and French elegance.