Have fun with mix and match to create your unique style
Good times are ahead in the field of interior decoration : recent trends in home decor have become obsessions across cultures, which means that there is a strong sense of uniformity in decoration styles. At Jamini, we are convinced that style is not a seasonal trend but a timelessness that resembles us, a way in which one's personality can fully express itself. A well styled home is meant for welcoming those we love and be together.
This is why our philosophy of mix & match is a way of truly expressing one's style through the elements of home decoration in order to create a unique and personal interior.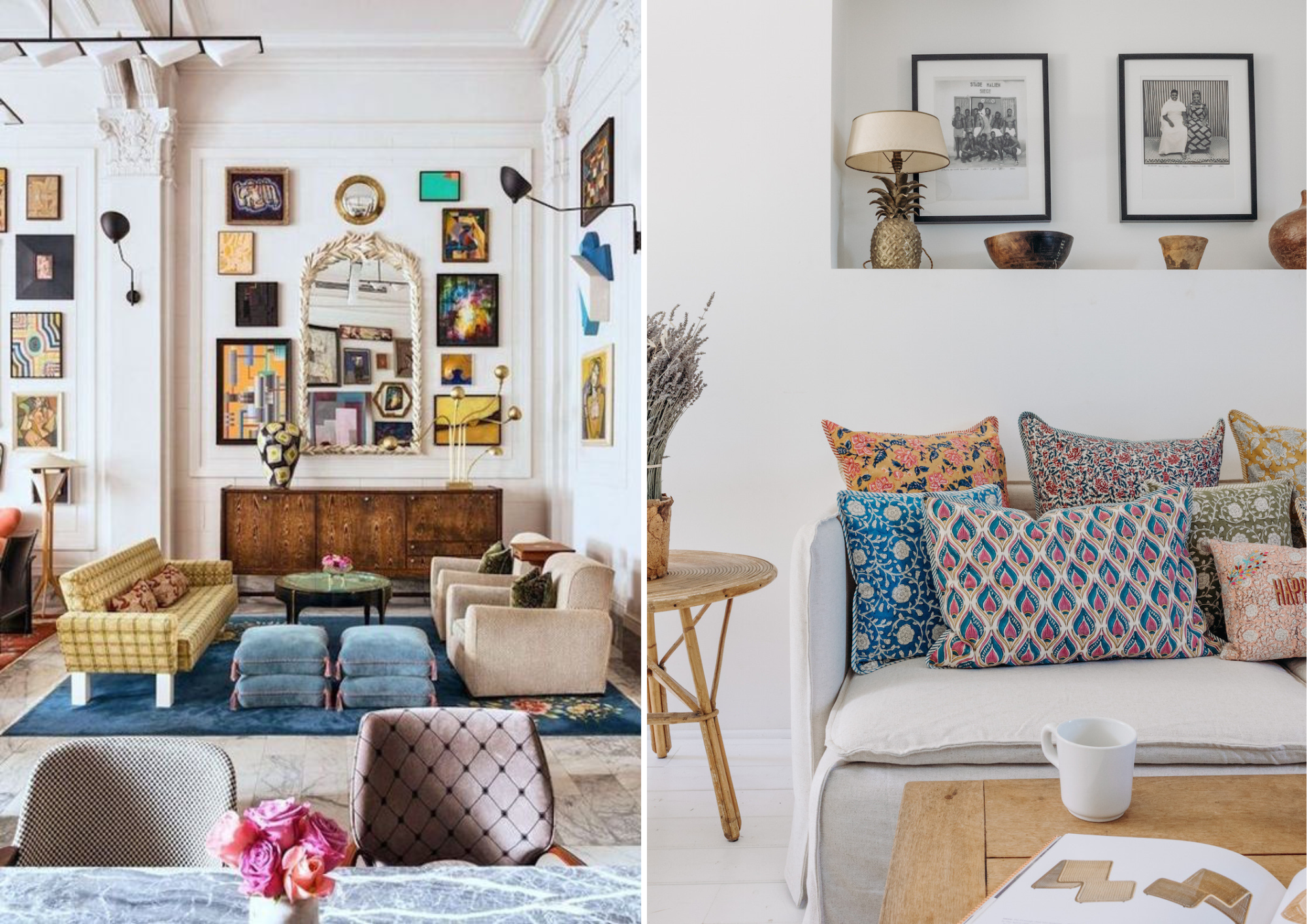 © apartca-blog - Printed pillows © Lili in Wonderland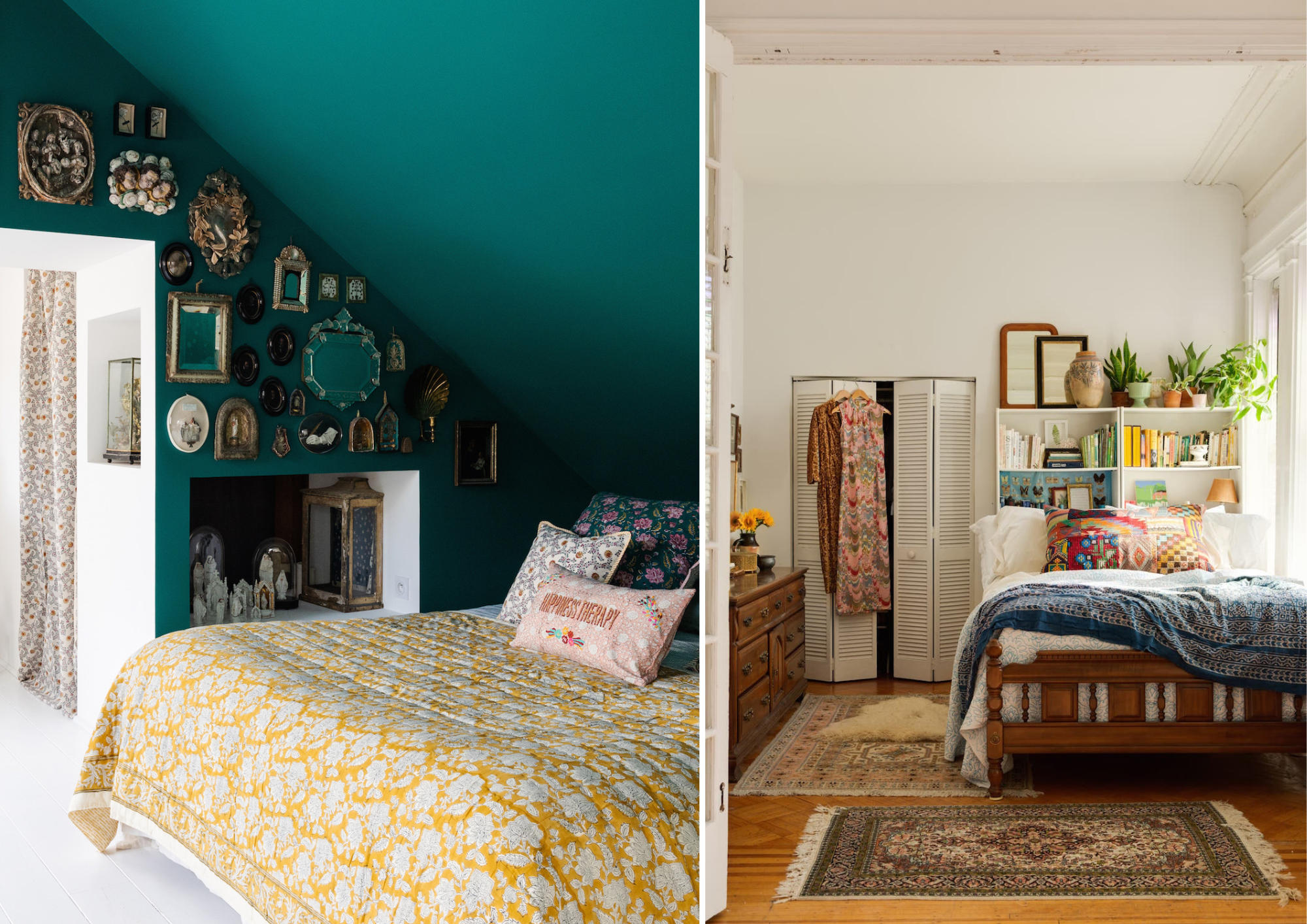 Indian quilt Rang © Lili in Wonderland - © Minette Hand for apartmenttherapy
The mix & match philosophy
Mix & match is the art of freeing oneself from rules and codes: mixing old and design, minimalist and ethnic, vintage and new, mismatching, mixing, absolutely everything: patterns (checks, flowers, lines...), materials (wood, metal, bamboo...), colors, textures, in short, do as you please!
It is above all a matter of intuition and love, knowing one's tastes and surrounding oneself with what one likes, without trying to fit everything into boxes and follow fashions made to go out of fashion.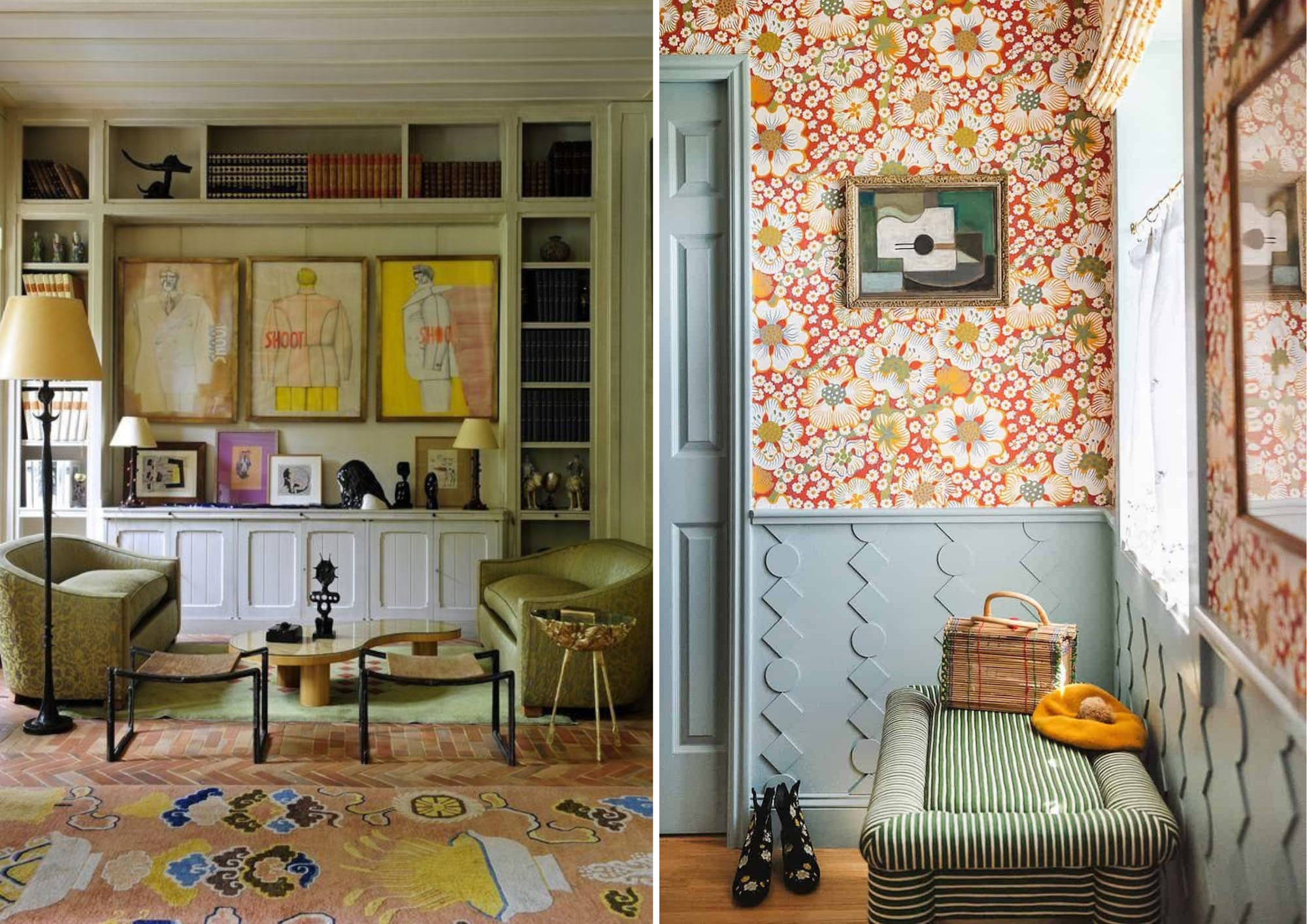 © Terry and Jean de Gunzburg's house in Paris - © Emily Henderson
In the dining room
In the dining room or the kitchen nothing is more exciting that an eclectic mélange of furniture, glasses, dishes, all with different motifs and materials. Use our placemats and napkins to create a wonderful tableau : with their different designs but a great harmony of colors, they will brighten up your table in a spectacular way.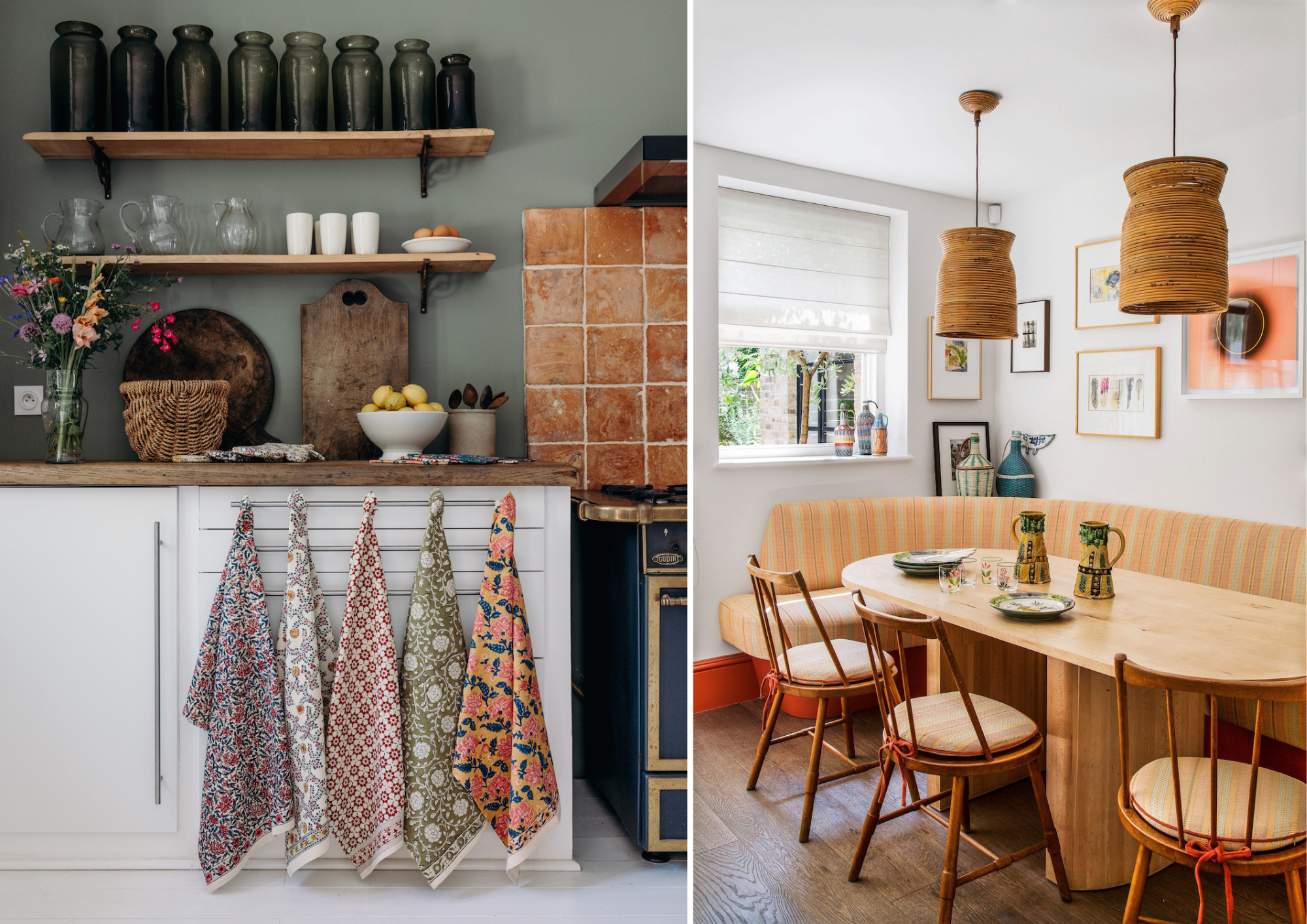 Kitchen towels by Jamini © Lili in Wonderland - © Jean-François Jaussaud for architectural digest
© Mikael Lundblad for Midnatt - Rang round table cloth and Rang napkin © Lili in Wonderland
In the living room
For your living room, don't be afraid of creating an interesting color palette with cushions: flower motifs, geometric designs, woven or printed textures. A multitude of cleverly chosen pieces can bring a great touch of contemporary chic in warm and vibrant tones. Use them on a modern style sofa in velvet, or in soft linen, with a rattan or metal frame.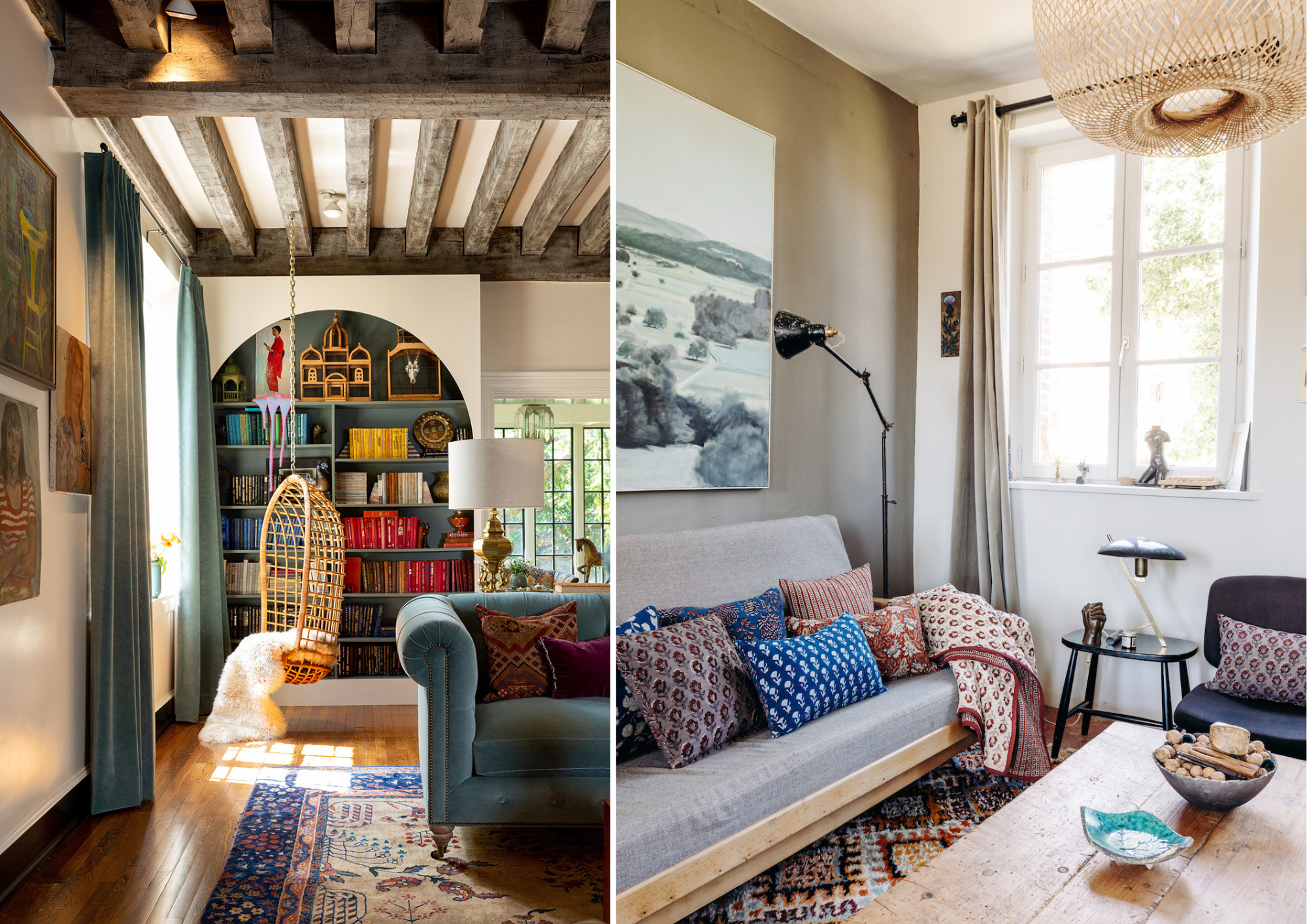 © Leslee Mitchell - Naturally dyed cushions © Lili in Wonderland
In the bedroom
In the bedroom, mix & match themes can be used to create harmony with lighting : modern lighting fixtures combined with light table lamps in paper, along with Moroccan berber carpets or natural fiber floor coverings. Use quilts in multicolored flower prints and geometric patterns inspired by Indian Mughal heritage on your bed to add a touch of softness and incredible comfort.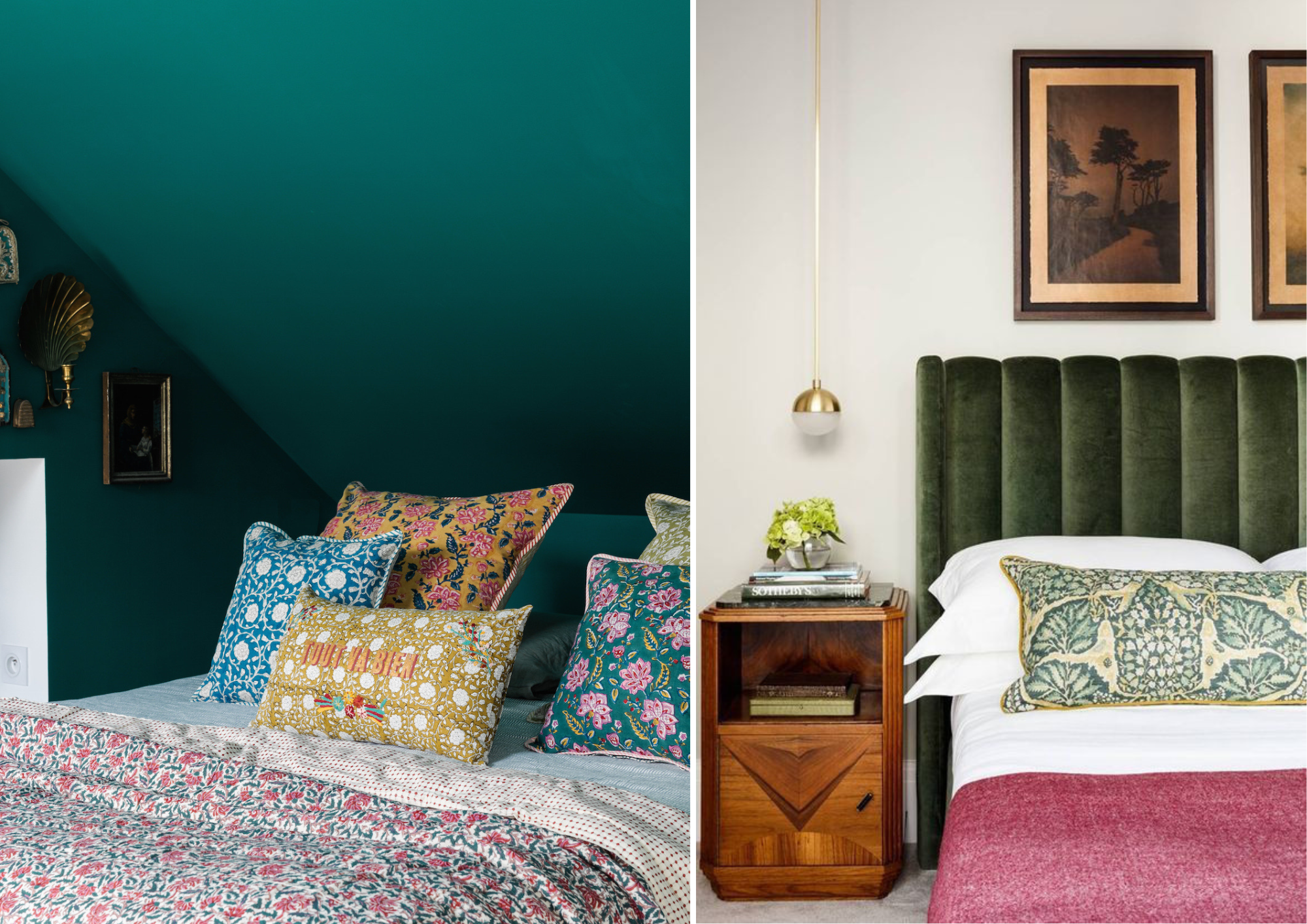 Printed quilt Reema © Lili in Wonderland - © hurdandhoney
If you are hesitant to go all the way, try and stick to the rule of 3 major colors, which harmonize with each other, and use these to mix materials and styles.
Dare to create and imagine your very special world!
For more mix & match inspirations, check our Pinterest board.