Imdad Barbhuyan, visual artist extraordinaire

Imdad Barbhuyan, visual artist extraordinaire
Strolling through the stunning flower market in Guwahati (capital of Assam) one spring morning, we met Imdad Barbhuyan, a visual artist and storyteller whose images and imagination are incredibly inspiring. He talked to us about his creative journey and how the poetry of nature, his strong and lovely mother, and the choices he made in order to follow his dreams have shaped his unique aesthetic sense.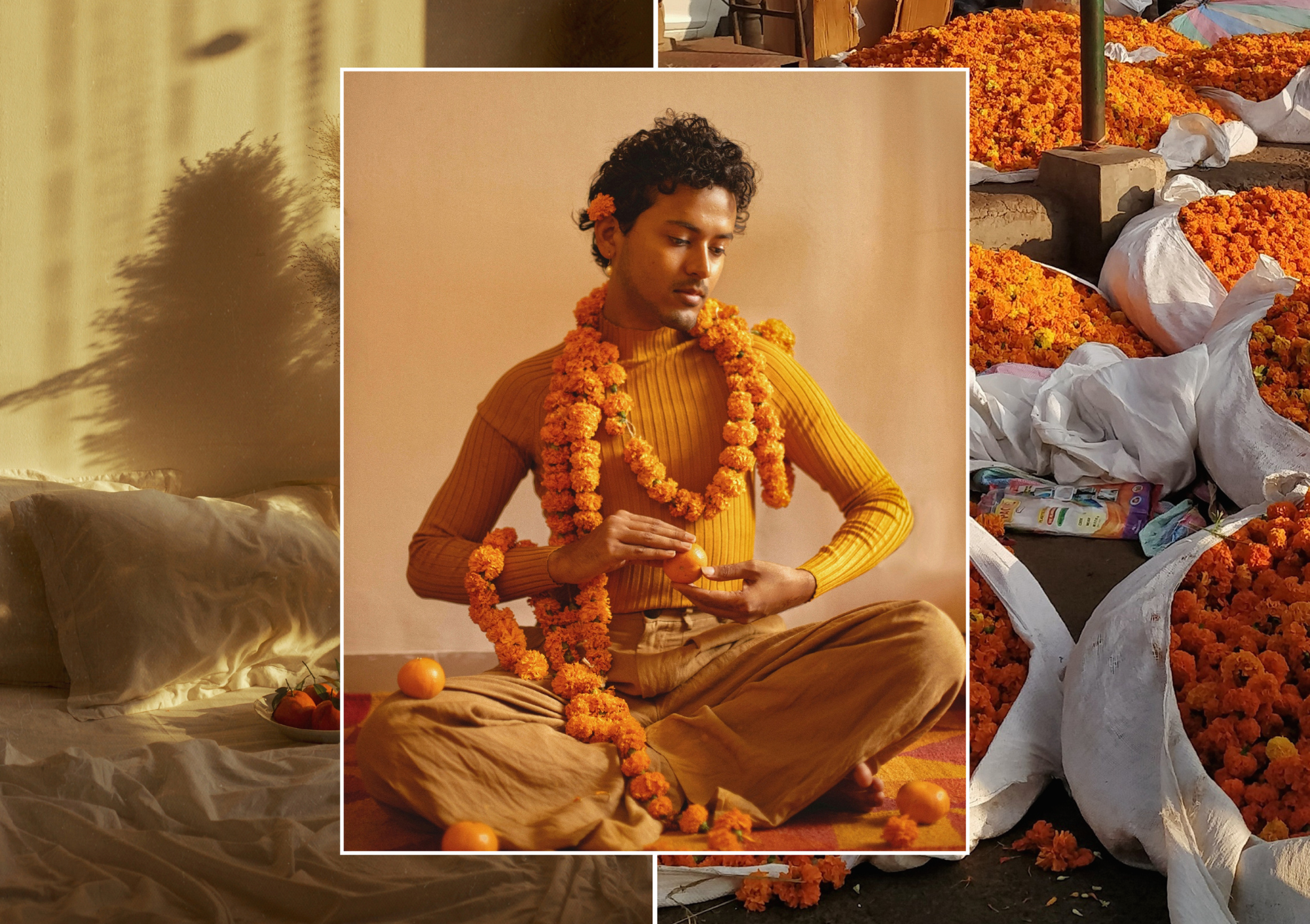 © Imdad Barbhuyan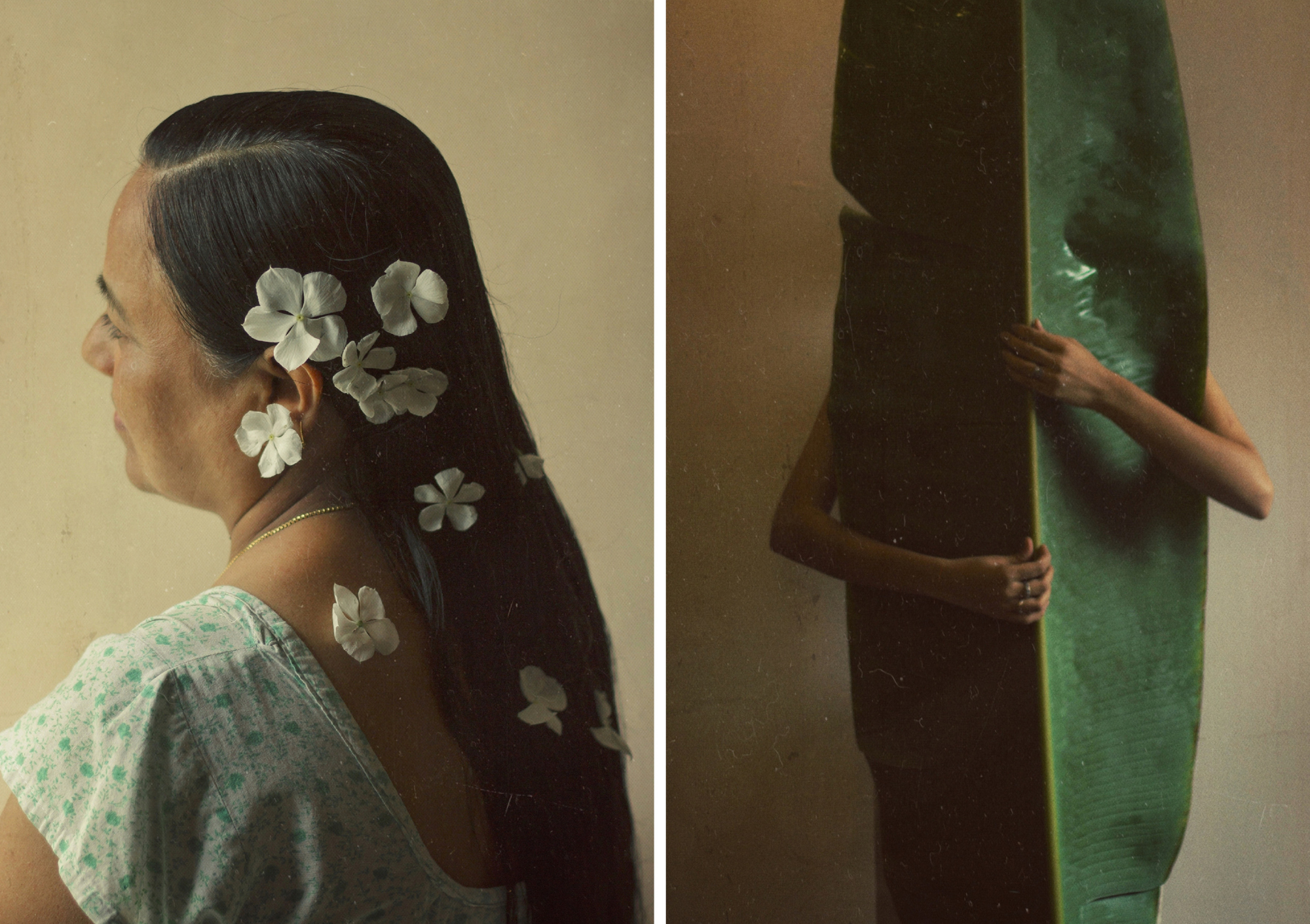 © Imdad Barbhuyan
1. Imdad, tell us who you are
Hello! I am Imdad Barbhuyan, a visual artist based out of New Delhi, India. Working around themes of melancholia, memory, intimacy and desire, my work tries to celebrate the poetry in the ordinary and mundane, hoping to inspire contemplation and encourage a deeper and more sensitive understanding of our relationship with nature.
Born and brought up in Assam, I went on to study Architecture in Delhi after a painful year it took me to realise that Civil Engineering wasn't meant for me. I then landed my first job at Kama Ayurveda, an all-natural plant-based skincare brand, as their Image Designer based on the personal work I had done on my instagram so far. Since it was just the beginning of my journey as a visual artist, creative freedom and time are what I needed most for my work to evolve and flourish and so I decided it best to quit my job and practice as an independent artist.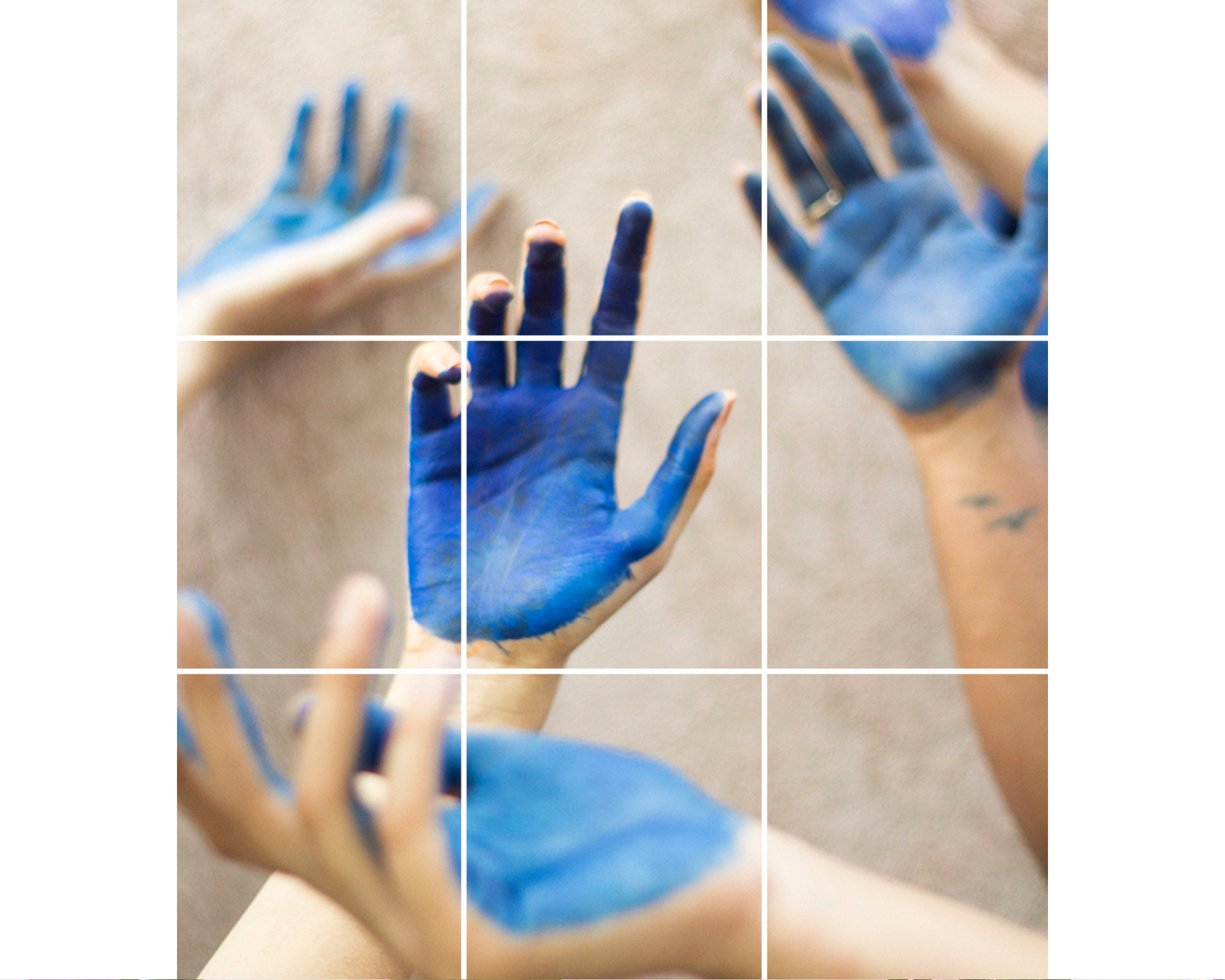 © Imdad Barbhuyan
2. Your journey has been very emotional , creative and spiritual - which were the most important events in your life that inspired you to create your imagery?
Thank you so much. I used to love watching fashionTV as a child and upon entering college, while studying architecture I also had the opportunity to produce my own fashion shows- from making the garments, hair and makeup to the music and choreography. It was an incredible learning experience and a humbling feeling to see your vision come to life. I would later travel to beautiful places like Rajasthan and Agra with my friends and shoot them in those garments. I was very inspired by Norman Parkinson's images of India for British Vogue back then.
Having been trained as an architect sensitized me to the beauty of natural light. The more I studied design though, the more I found myself leaning towards the ideology of 'not building'; Instead of building something to protect us from nature, I felt the need to learn to respect and live with nature. While working at Kama Ayurveda, I found myself consciously focusing on nature and telling stories about nature and our relationship with it, through my work. In hindsight, I have always been this person; I think growing up in Assam and Meghalaya has a lot to do with me feeling at home in nature.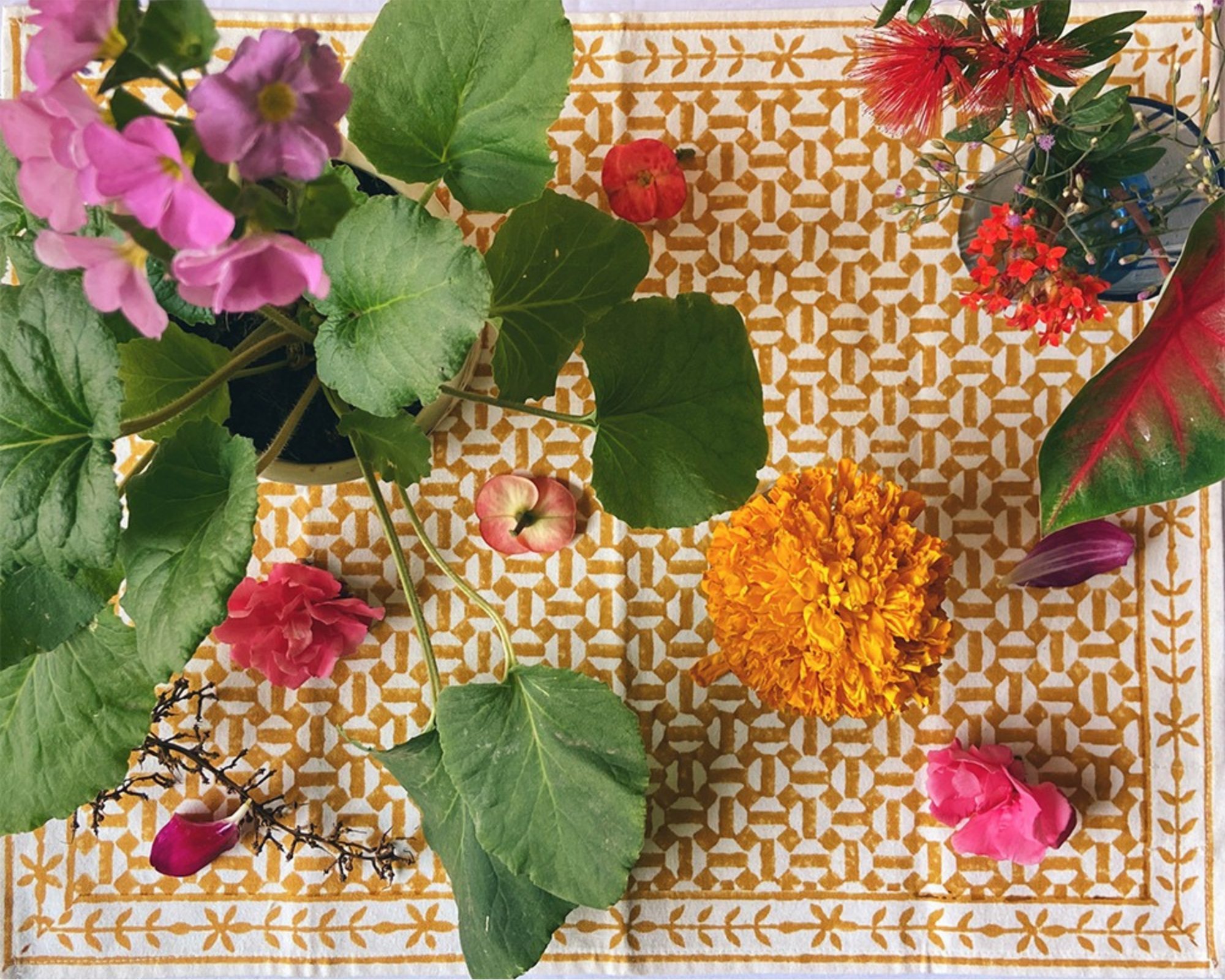 3. The earring on your left ear means a lot to you - why is it such a precious object ?
It was actually my first performance art piece inspired by Tracy Chevalier's fictional account of the story behind Vermeer's painting 'the girl with a pearl earring'. Chevalier imagined the girl to be Vermeer's domestic help who was curious and receptive to art; Vermeer had pierced her left ear with his wife's earring so he could paint her; she wasn't allowed to wear jewellery otherwise and from the painting, you don't realise that there's no earring on her other(right) ear. So I decided to pierce my right ear to wear the same earring and go about living as 'the boy with a pearl earring' in Delhi - sort of as an extension to and a commentary on the dialogue Vermeer and his muse had with 'art' in that moment in time.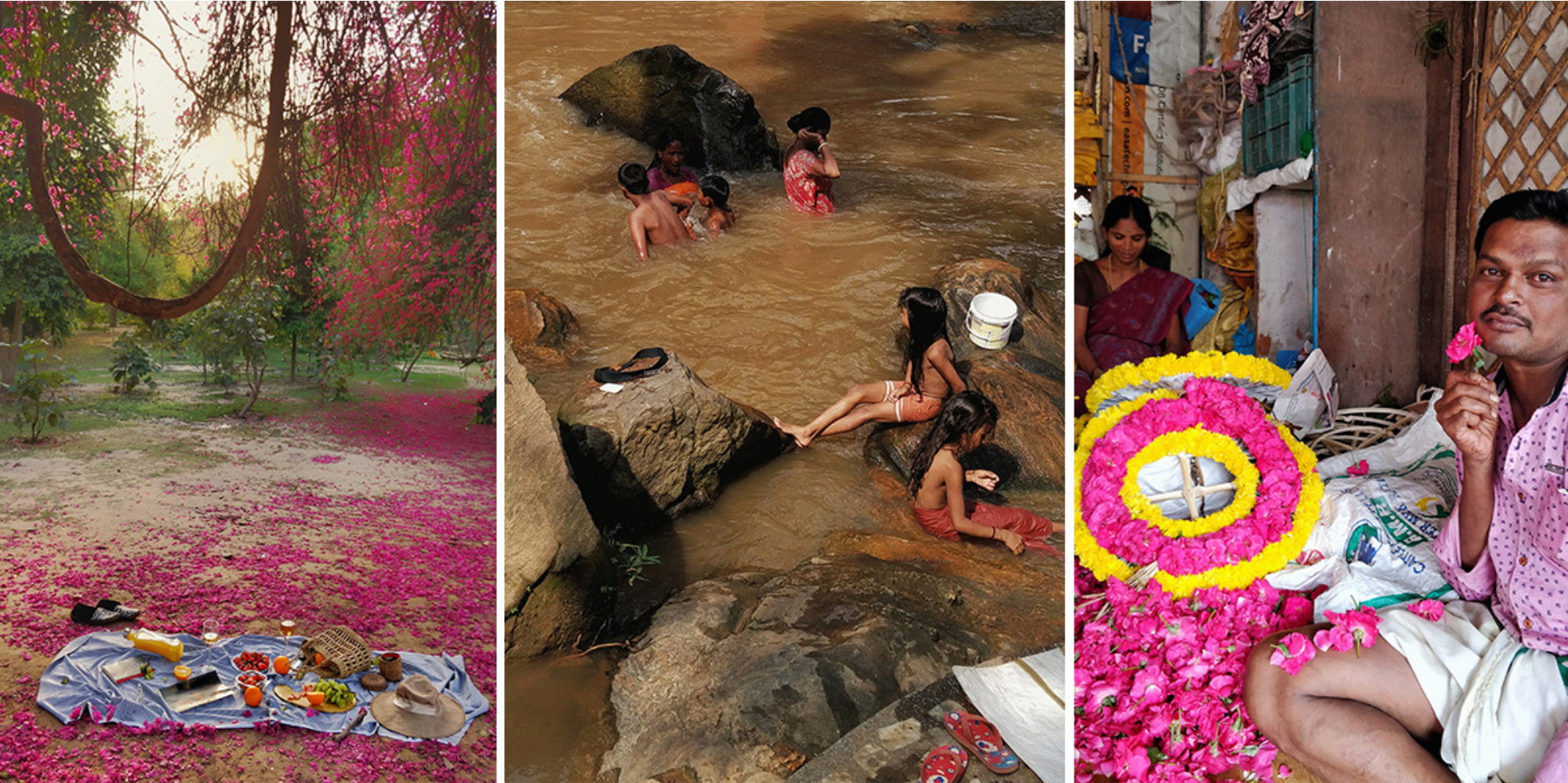 .
© Imdad Barbhuyan
4. Your mother is a strong woman who has been of immense support to you. How has your relationship with her made you the artist you are today?
I think a lot of who I am or I want to be is a reflection of who she is as a person; a kind, sensitive and warm soul. So I think my mother has passed down this gift of looking at the world with kind, compassionate and curious eyes. Besides influencing how I view people and the world around, she has also taught me to listen to my heart and follow my dreams. She continues to be a source of inspiration and encouragement in my work and in life.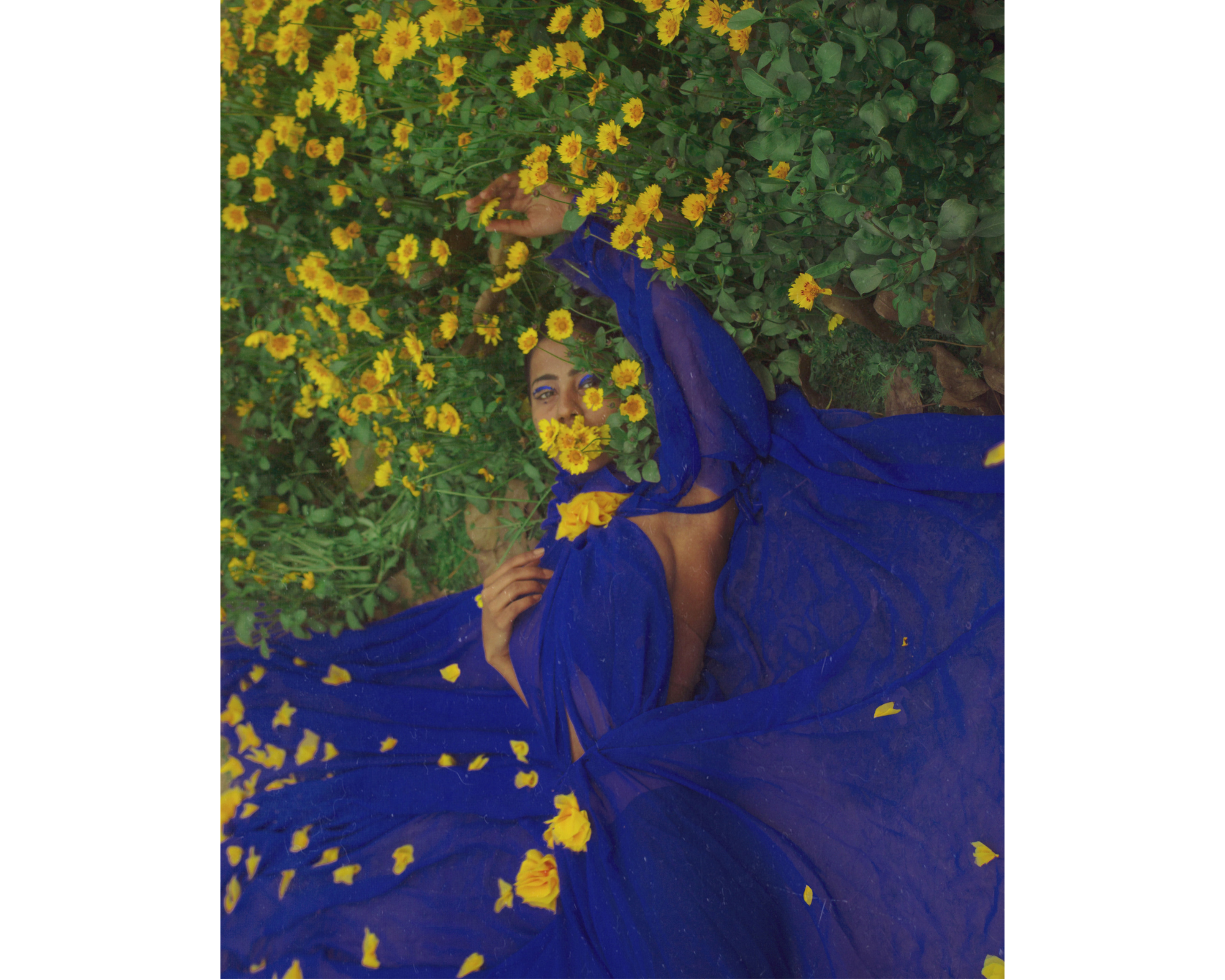 © Imdad Barbhuyan
5. We love the series of photographs of you dressed as a bride when you were little. What do those pictures evoke in you today?
So glad you like them. They bring back a lot of memories, good and bad. What stands out though are the difficult and unpleasant ones from being bullied at school. Instead of feeling conquered by the past, I wanted to feel empowered which is why I recreated those images more than twenty years later. Seeing the images I've created now leaves me feeling hopeful and optimistic. I'm in awe of life and an earnest believer that everything always works out for the best in the end. :)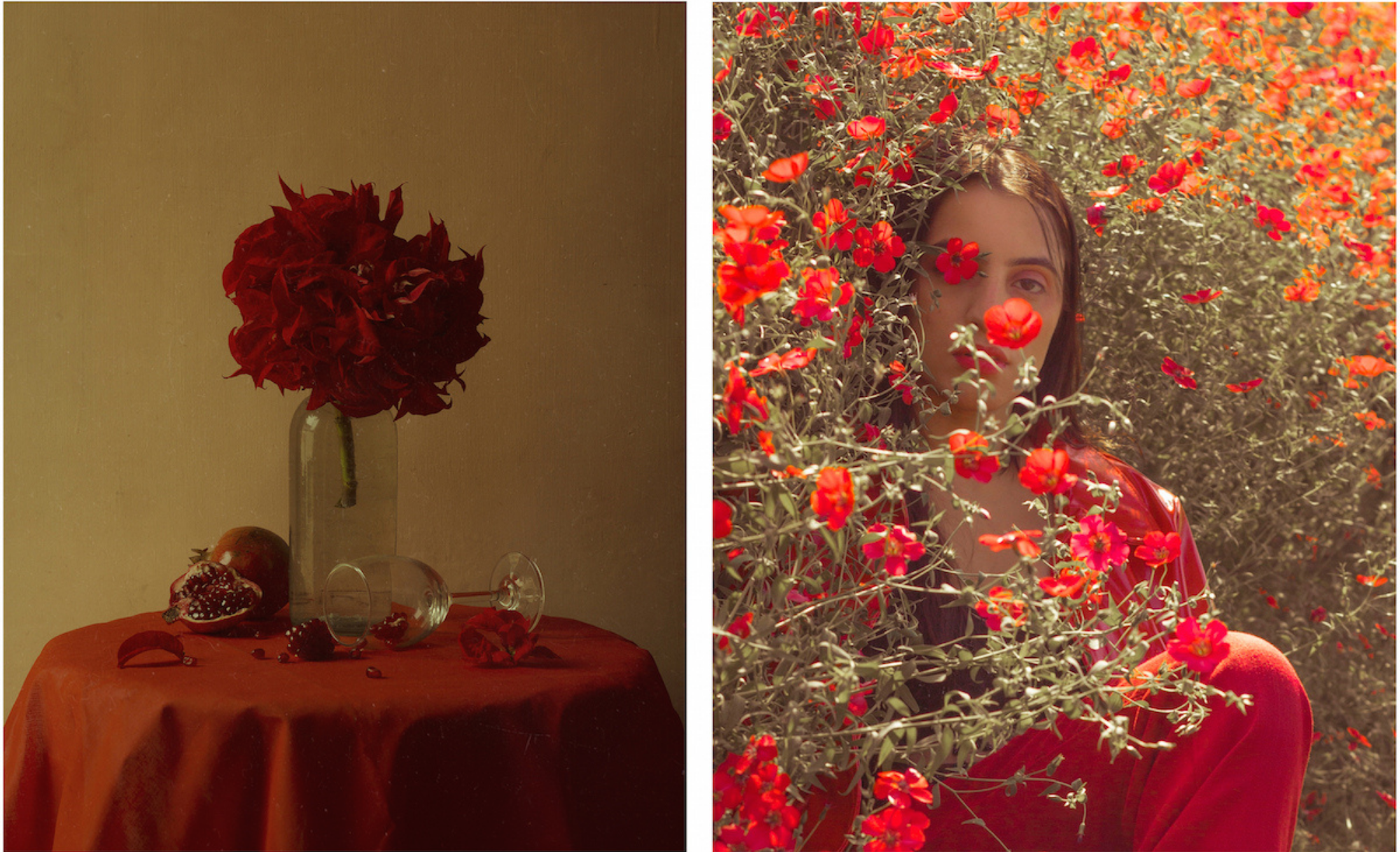 6. How would you describe your style? Your greatest inspirations?
Understated and elegant. I believe clothing should enhance your personality and confidence. Comfort is what I would prioritise over anything else which is why I invest in pieces that make me comfortable and once I find something like that, it sort of becomes my uniform for a year or two. But I also like change and I switch things up, every once in a while, both in my personal style and my work.
Women have always inspired me. Women from any and all walks of life, no matter what they do, are always the most resilient and powerful, not to mention the wealth of knowledge, insight and love that they carry and so generously share with the world. We owe so much to them.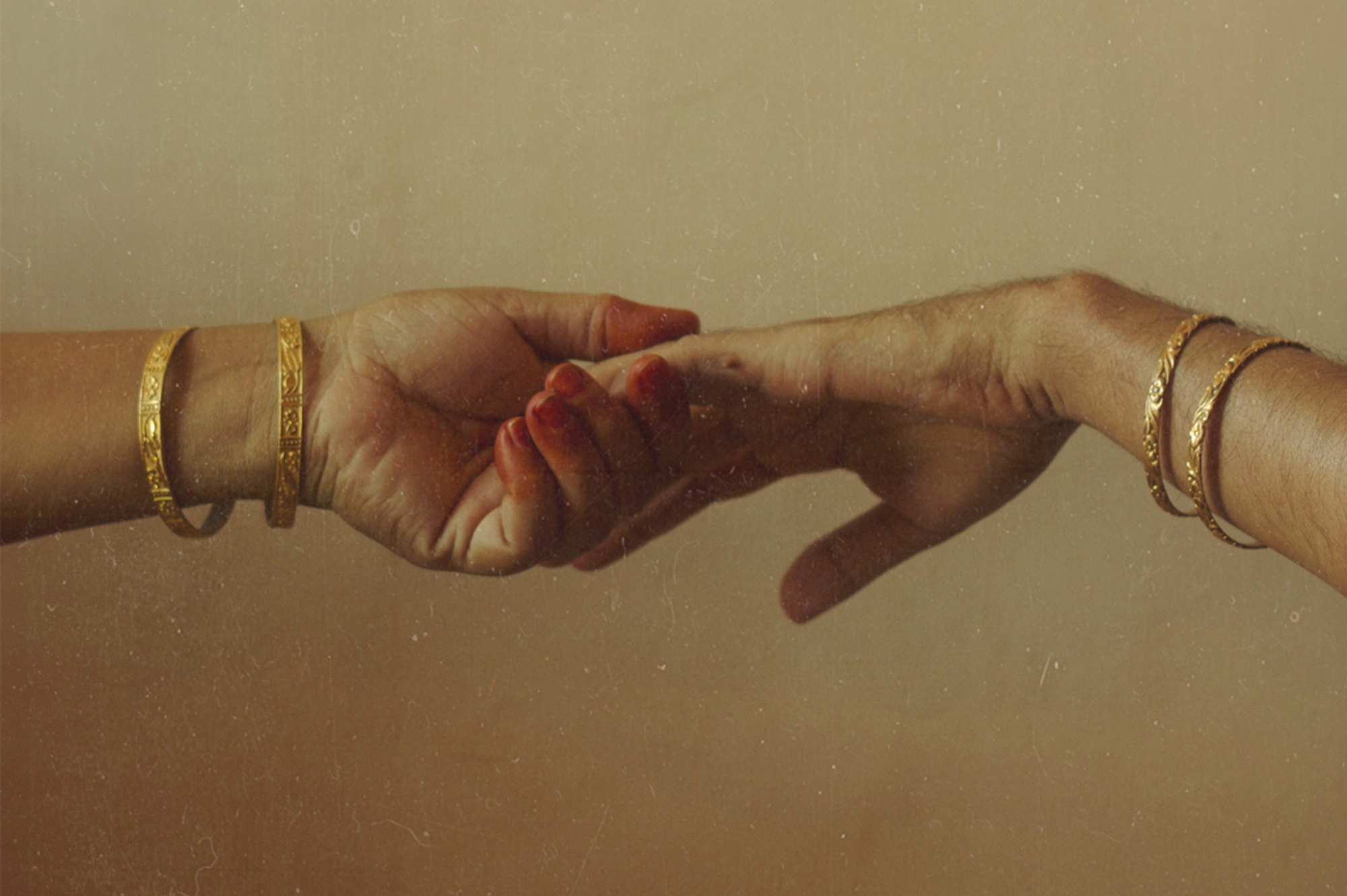 © Imdad Barbhuyan
7. You have been working on a new project in Assam, your birthplace. Assam inspires you and gives you an easel to express your imagery. What do you love about Assam?
I am currently working on a couple of projects set against the Brahmaputra river and another beautiful stream that runs beside a temple. Water is a source of comfort for me and everytime I come to Assam, I try to spend as much time as I can in and around the numerous water bodies here. It has been incredibly fulfilling and gratifying to be able to shoot for this London based skincare brand that I really love right here where I grew up.
I love how open everything feels here, how the sky seems to follow you wherever you go and I am amazed at how easy it is here to access natural light, it's so mellow and beautiful and it's everywhere, unlike cities where the buildings block light and your vision.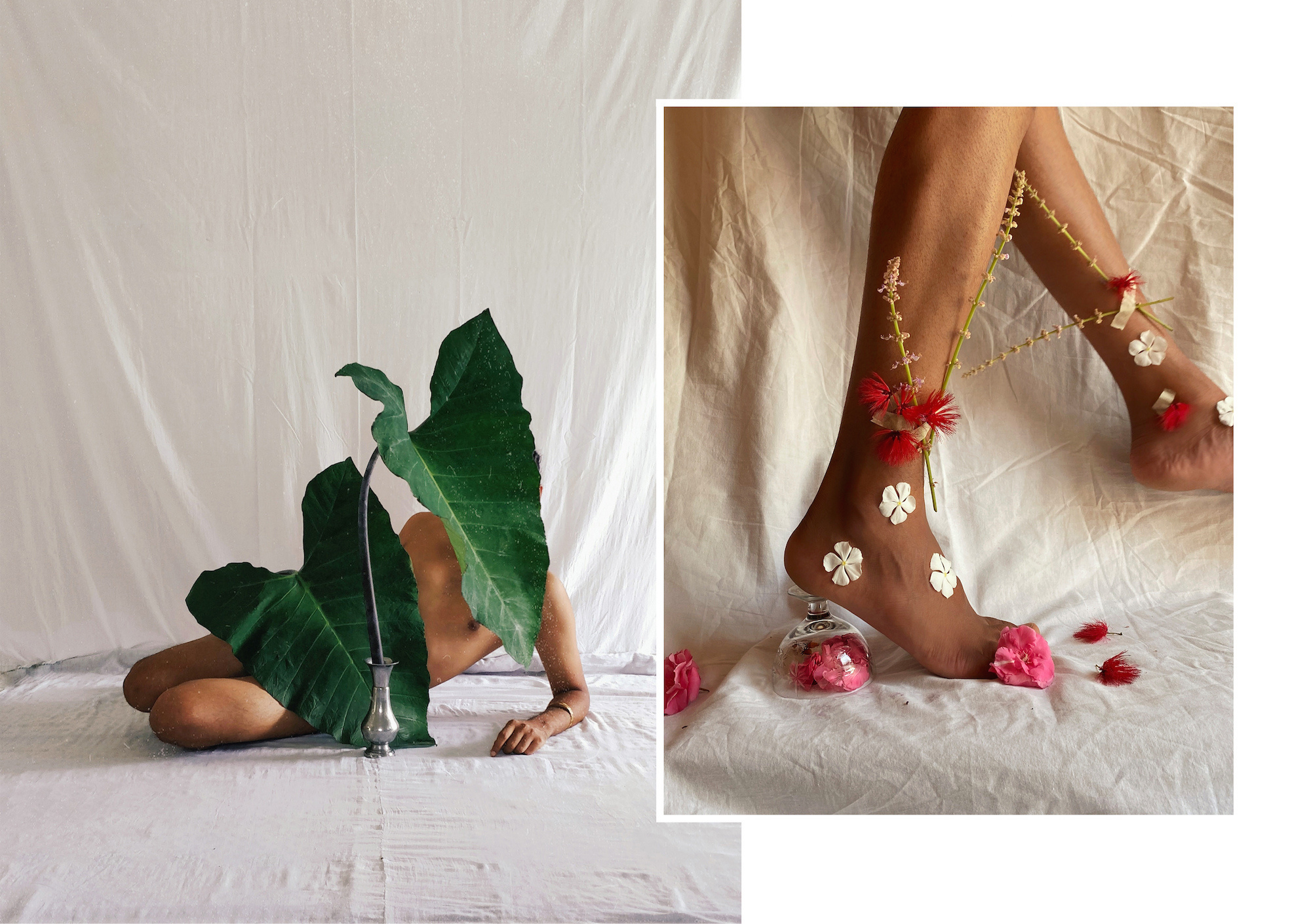 © Imdad Barbhuyan
8. What is your dream project?
Right now, I'm obsessively dreaming of shooting Valentino somewhere in India but generally, I have this fantasy of shooting Natalie Portman, Carey Mulligan , Marion Cotillard, Reese Witherspoon, Meryl Streep and Michaela Coel together for a campaign or portraits of them in a beautiful natural setting. That would be surreal.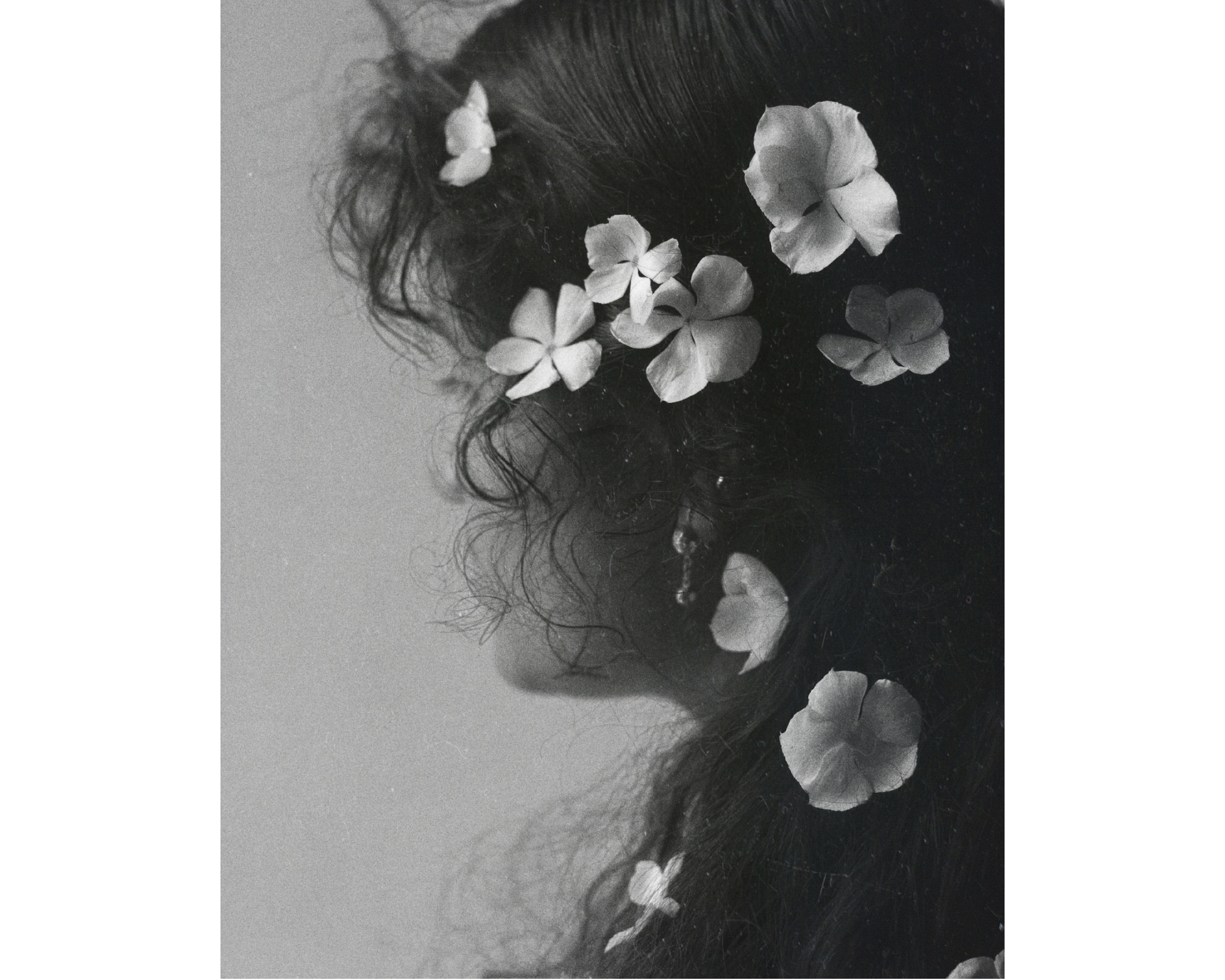 © Imdad Barbhuyan
9. Usha, our founder , is from Assam and you both met recently on a stroll in the Guwahati flower market ! What inspires you at Jamini and what did you talk about & share?
Usha is such an inspiration and I love how effortlessly at Jamini she presents Indian textiles and craftsmanship with a contemporary aesthetic to create these timeless designs that are so beautiful and elegant. I have immense respect for what Jamini stands for and how everything is rooted in bringing to the forefront the stories of women, Indian heritage, craft and our culture.
So it was a really lovely afternoon meeting Usha as we walked amidst the flowers, talking about what was close to both our hearts. We spoke about the importance of finding our own communities, of creative freedom, working towards your dreams and of course our love for Assam, among so many other things.