Jamini x Mahatsara, a collaboration that creates a dialogue around craftsmanship from two continents

Jamini x Mahatsara, a collaboration that creates a dialogue around craftsmanship from two continents
From one end of the planet to the other, craftsmanship is a wonderful and enriching language that unites communities who share common traditions of heritage and the love of arts and craft.
This Spring, Jamini collaborates with Mahatsara, a brand that puts Southern African craftsmanship at the heart of its vision.
Mahatsara distributes and develops pieces created using know-how of Southern African craftsmen, whilst respecting fair trade practices. The Mahatsara community of craftpersons perpetuate and revitalize ancestral traditional techniques and explore ethnic inspirations combined with contemporary design. The brand works in partnership with the "Forward Group", an association that acts as a springboard for a group of women artisans trained in an embroidery and appliqué workshop, guaranteeing them a stable income.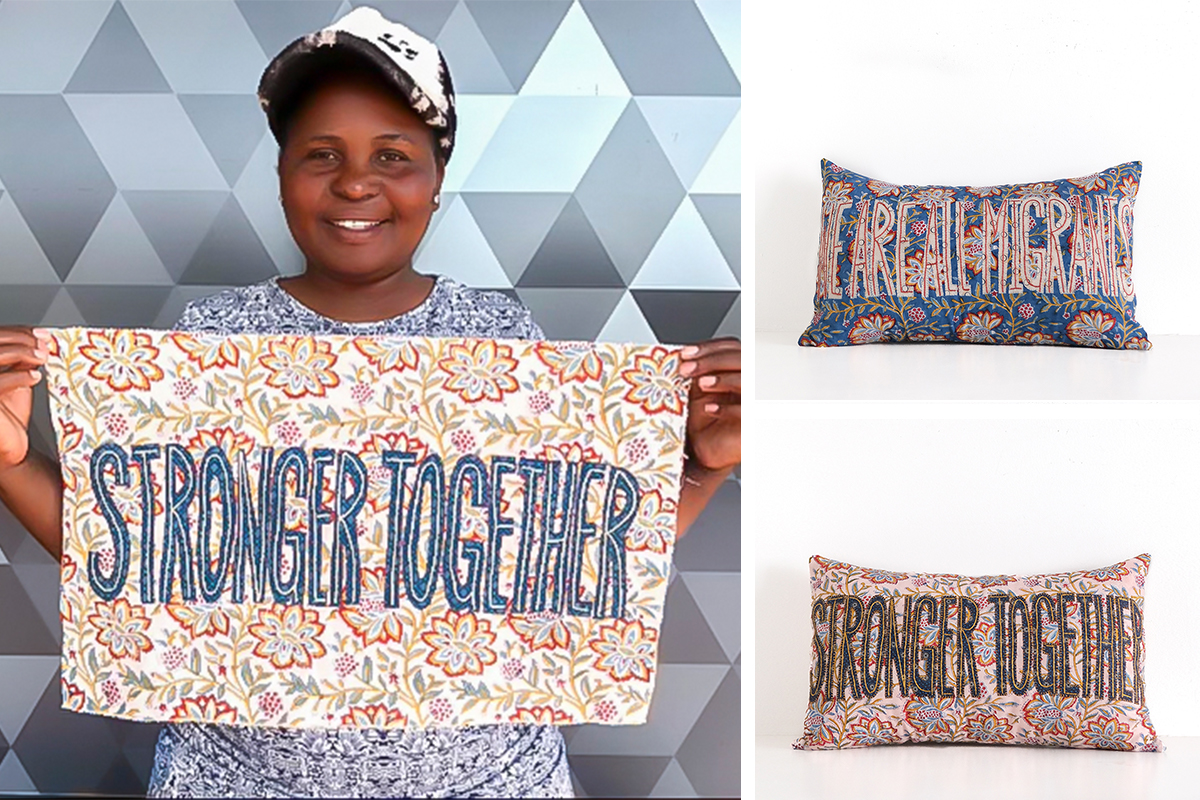 The Jamini x Mahatsara story unites more than just 2 brands with common a goal of preserving artisanal techniques. This collaboration unites 2 great countries that share rich and powerful historical ties. It was in South Africa that Mahatma Gandhi grew up and lived for 21 years. This period of his life determined his commitment to the concept of Satyagraha (from satya - truth, and agraha - strength). Satyagraha, the non-violent struggle that the Mahatma ("great soul"), practiced in India, eventually led his country to independence.
The dialogue between Jamini and Mahatsara is one of artisanal traditions coming into contact and enriching one another.
Jamini brings to the adventure the intricate craft of traditional hand printing with wooden stamps. This slow and delicate process is used to hand block print our signature Louise motif inspired by the marvelous Mughal and Hindu architecture and the engraved, sculpted or painted flowers that adorn palaces in Rajasthan.
Mahatsara applies the traditional hand embroidery of superb multicolored flowers using the Shwe Shwe appliqué technique using bold geometric patterns on brightly colored cottons. Shwe Shwe uses a fading printing technique that originated from historical trade between Europe and Southern African countries.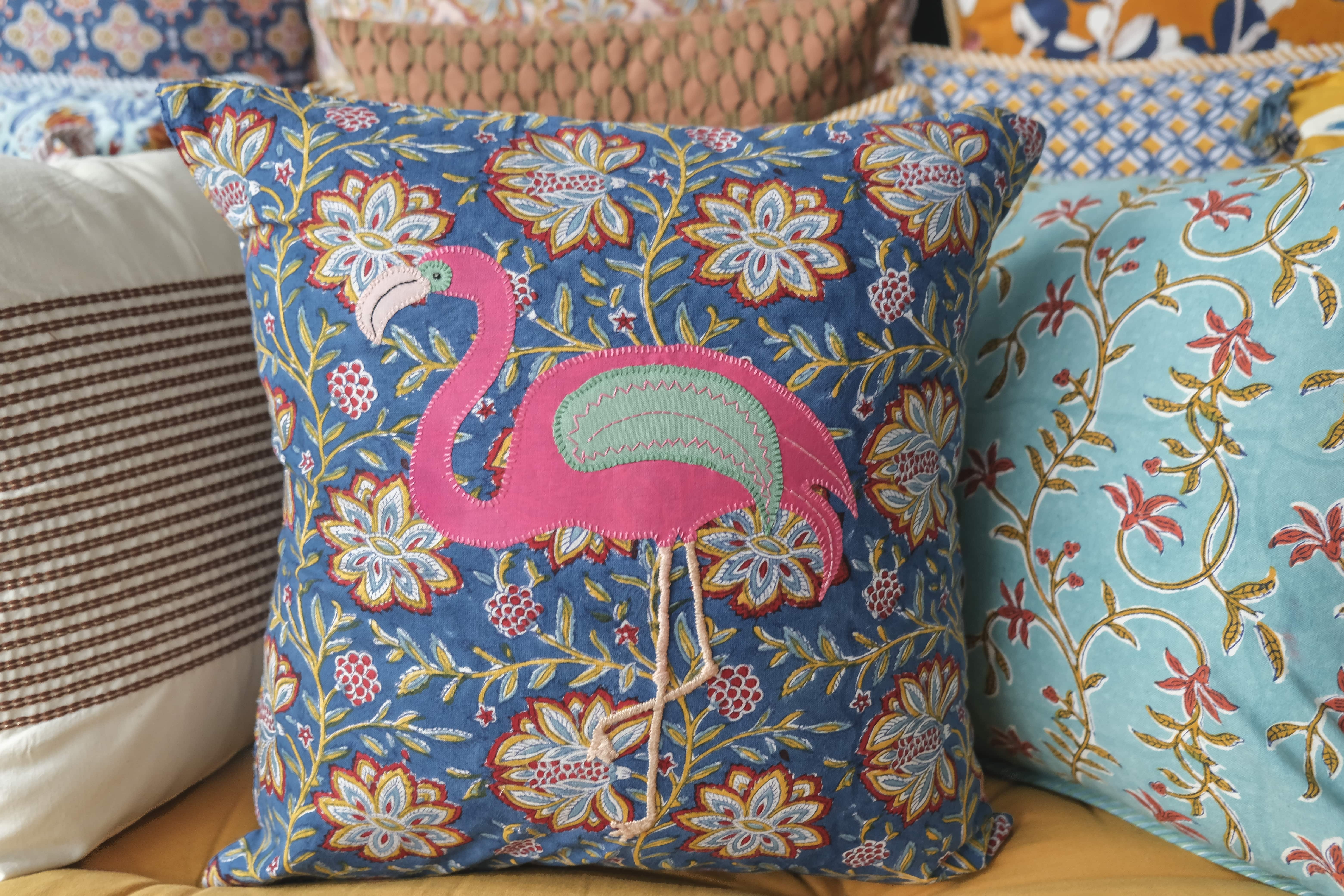 The Jamini x Mahatsara range communicates a poetic elegance with a unique and beautiful aesthetic that brings meaning to stories of life and well loved traditions which unite women and men across continents.
Cushions, printed with Shwe Shwe appliqués on the Louise motif, remind us that "We are all migrants" and that we are "Stronger together" : messages in these uncertain times that instill their positive energy and tell the personal story of Usha, our founder's journey, from India to France.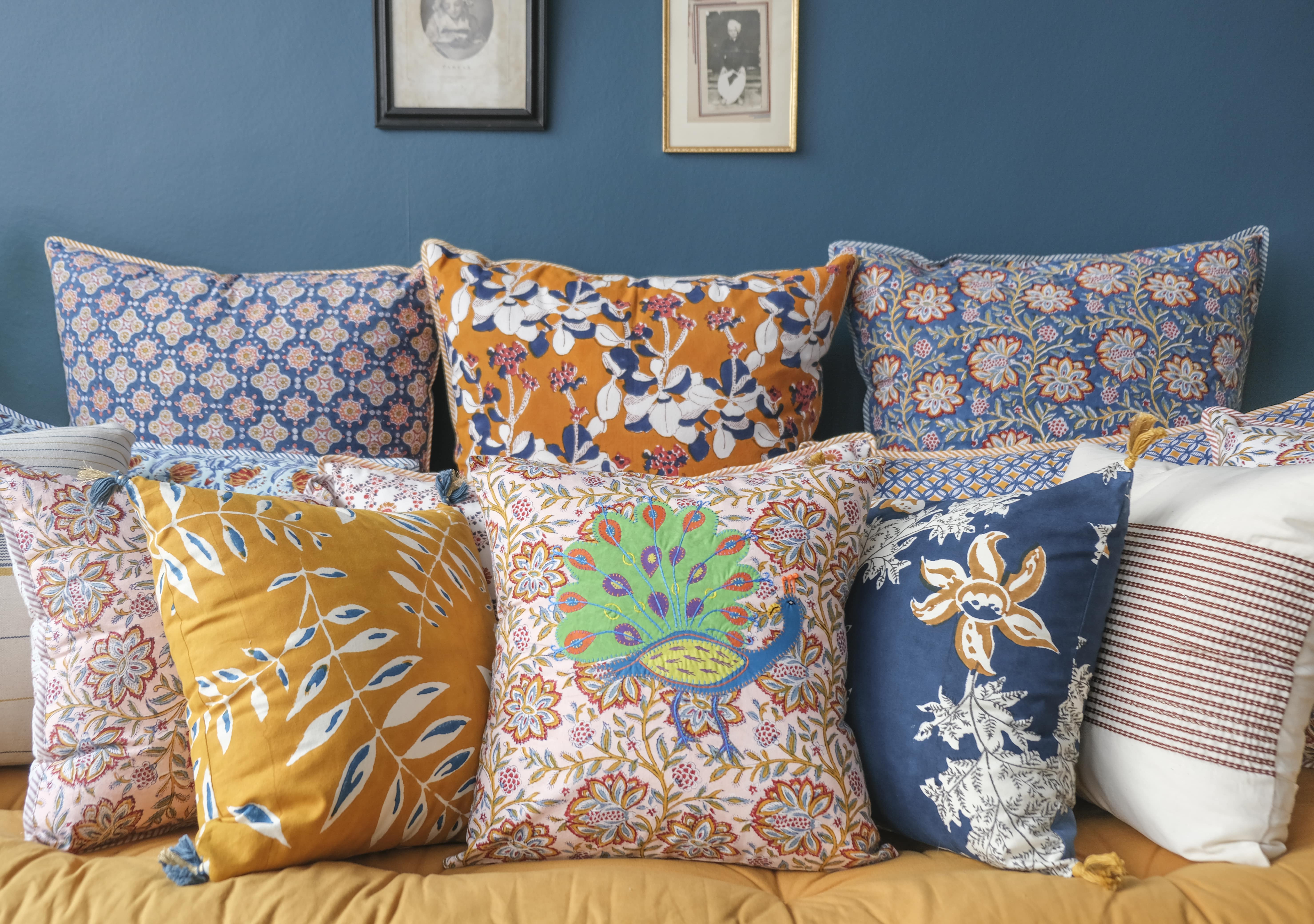 An animal bestiary full of childlike charm evokes the plains of Africa and the parks of Assam in India where Usha BORA spent her childhood. African elephants play with rhinoceroses and pink flamingoes spreading energy and color across continents.
A beautiful range of basketry using Zulu weaving traditions from South Africa completes this collection. The "Shallow" baskets are made by women artisans using telephone wire. The women form a part of a social integration enterprise founded in 2002 in the north of KwaZulu Natal, a remote region particularly affected by unemployment and poverty. The project, called Senzokuhle, a name suggested by the artisans themselves and which literally translates as "well done", has since its inception trained more than 600 men and women in the art of telephone wire braiding. For the Jamini range, these talented artisans used colors in harmony with our Louise print. Each piece is handcrafted and has a unique motif.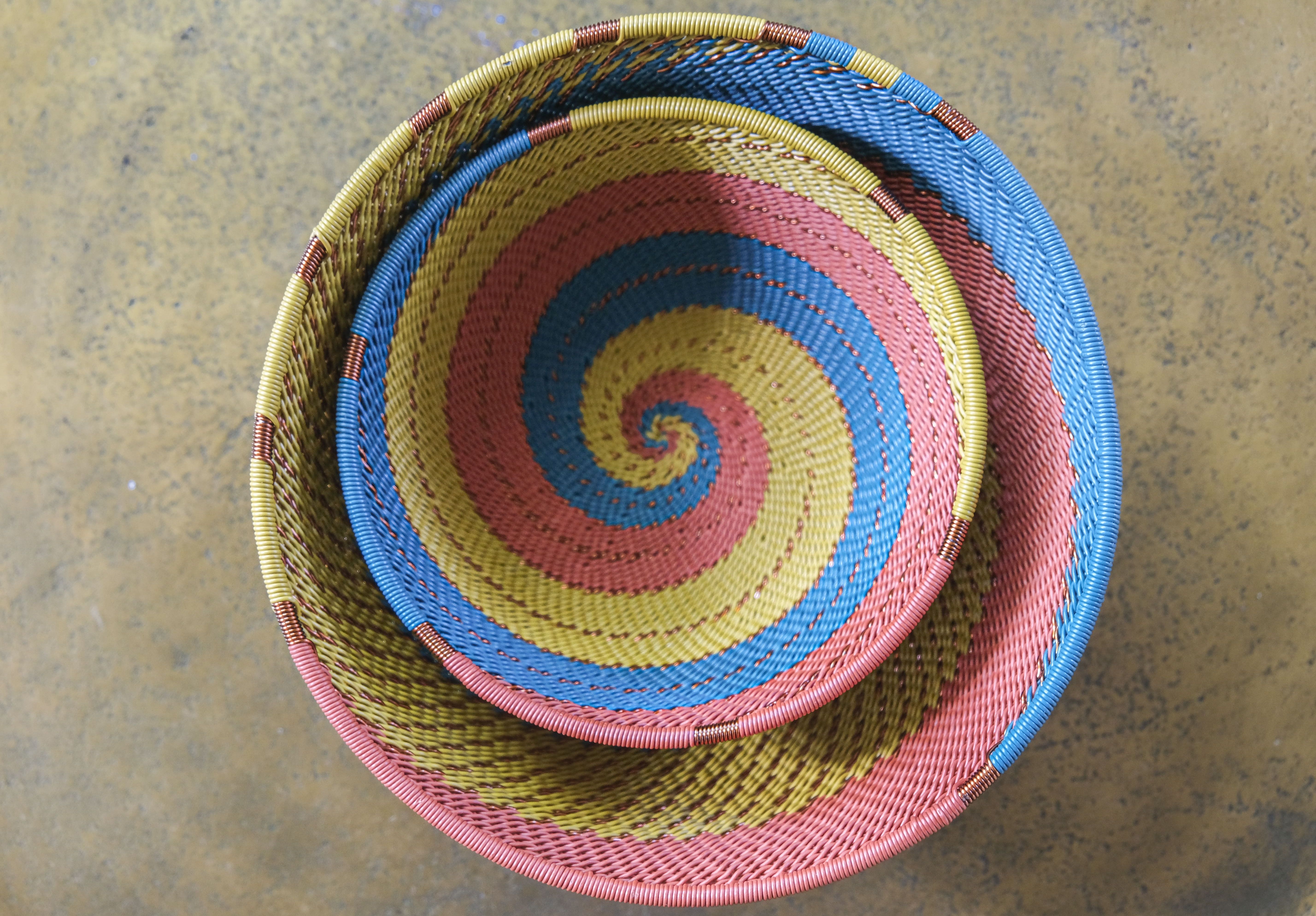 baskets made by women artisans using telephone wire
The Jamini x Mahatsara collaboration can be found on the Jamini eshop, in the Jamini store, as well as in the Mahatsara store (8, rue Oberkampf 75011 Paris).