Meet the talented Annabelle B

Meet the talented Annabelle B
At Jamini, we love to dream and be inspired. A passion we share with the lovely Annabelle who renovates old buildings and structures with inimitable style! A true artist, she is an expert in balancing heritage and modernity.
Annabelle specialises in interior decoration, graphic design and communication. We had the privilege of working with her during the photoshoot of our Spring 2021 collection. Read on!
1. Tell us about your journey and how you evolved into the woman that you are today
I have quite an unconventional background. I studied Business in a B-school in Bordeaux and started my career as Marketing Manager for a daily newspaper in the region. Following that, I set up a communications agency in the city of Reims with my ex-partner. During this period, I handled the roles of Marketing Manager & Creative Director for the agency – these are both activities that I am still involved in.
At the same time, I started from very early on, redecorating my interiors. In the beginning I did this for myself, and slowly my friends started asking for my help and so on until I got my first client. My first project involved the complete redecoration of a living space inside an old building in the heart of the city of Reims. This is how I started my career as an interior decorator, specializing in the art of "creating a new space using old objects" – which has become a hallmark of my decorating style.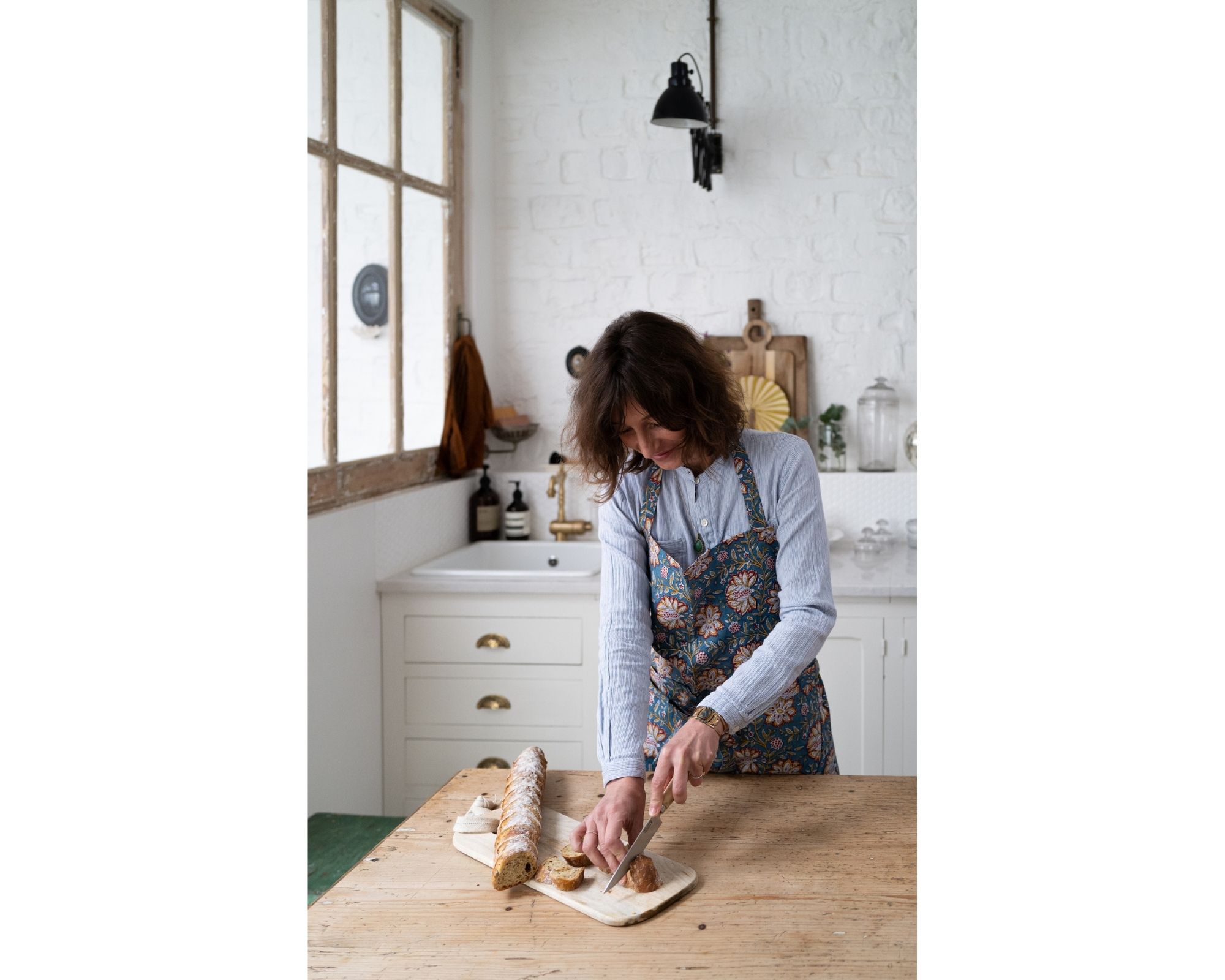 © Sophie Denux
2. Tell us what you love the most about your work
What I love the most about is the "meeting" with an old structure – I love studying the details & the work of our predecessors and adapt them to fit contemporary interiors. I enjoy the constant challenge of creating new spaces while keeping the essential spirit of the space intact.
3. How would you describe your creative process?
When I start working on an interior design project, it is very important for me to understand the lifestyle of the people living in that space. I try to ensure that the space is adapted to their way of living, I don't like to identify my work with any particular "style". I try to understand each space and research how I can make something that is harmonious. Sometimes I go to sleep thinking of a problem and my imagination takes over in the night……..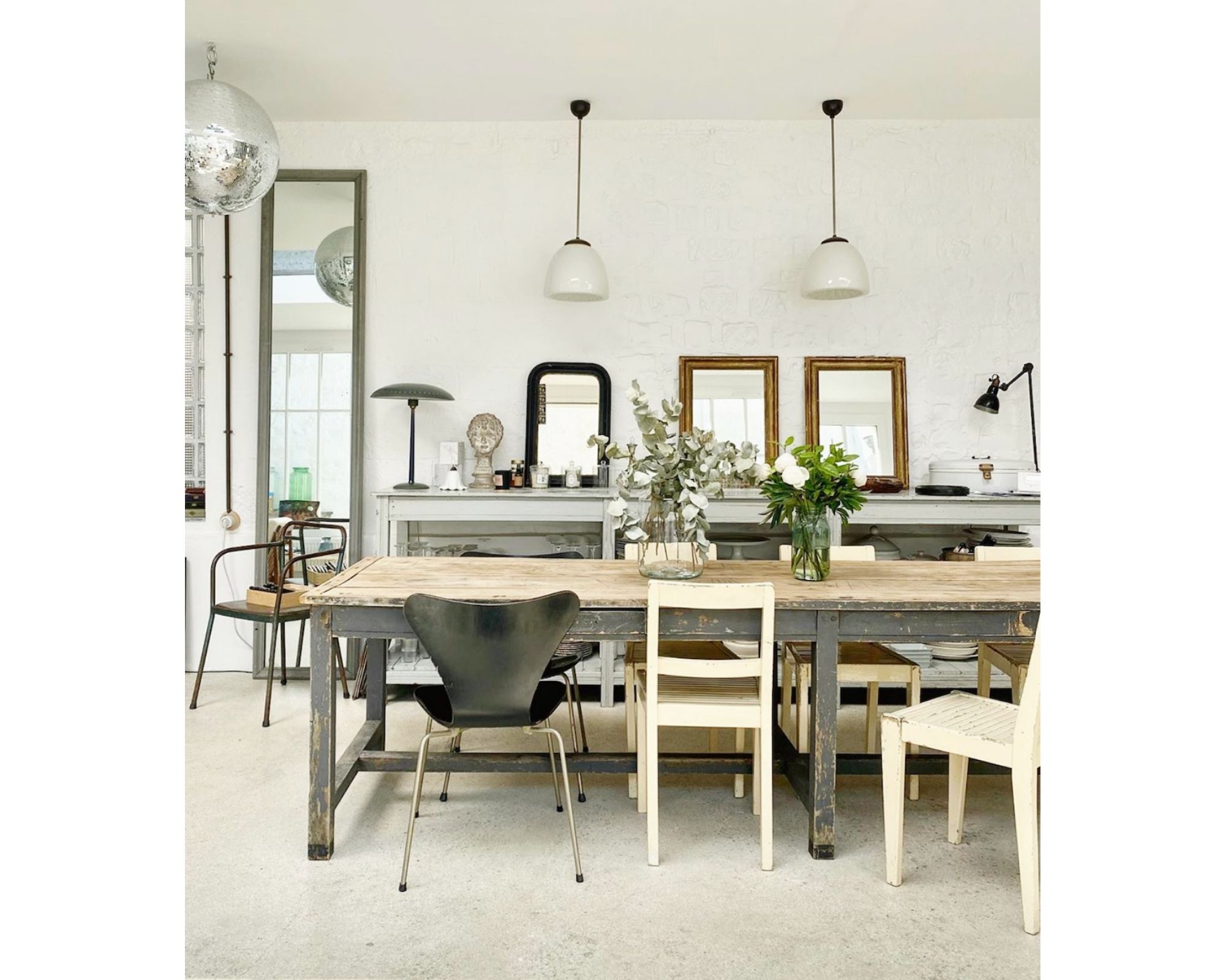 © Les Pénates Home
4. Where do you get your inspiration and what kind of stories do you wish to tell through your work?
I like going against any kind of trend or current that I see everywhere. I let my emotions guide me – I look at magazines, social media, visit flea markets, thrift stores, different kinds of architecture, meet lots of people. But eventually, it's the space and my imagination that decide which direction I choose to take. A historical building, an artist's atelier, a storage space, a forgotten house – each has its own story and energy that inspire me.
I focus on understanding the space, its history and then add a contemporary touch to it. I love a space that has a real personality and enjoy pushing the limits of its original idea. Through my work, I recreate a story in function of my own imagination. I try and keep as much as I can of the original materials and work – certain imperfections for example. I like playing around the constraints and adapting my style – that is my leitmotif.
Once, for example, during the renovation of an empty space, I was called by one of my workers. The work of breaking old walls had just started, and my team had just discovered something! When I arrived on-site, I found a stunning old vintage door which had been hidden by a wall. We stopped our work and I reworked the design around this magnificent door that we restored and put back! It was fantastic to see how this fortuitous discovery guided us along the rest of the project.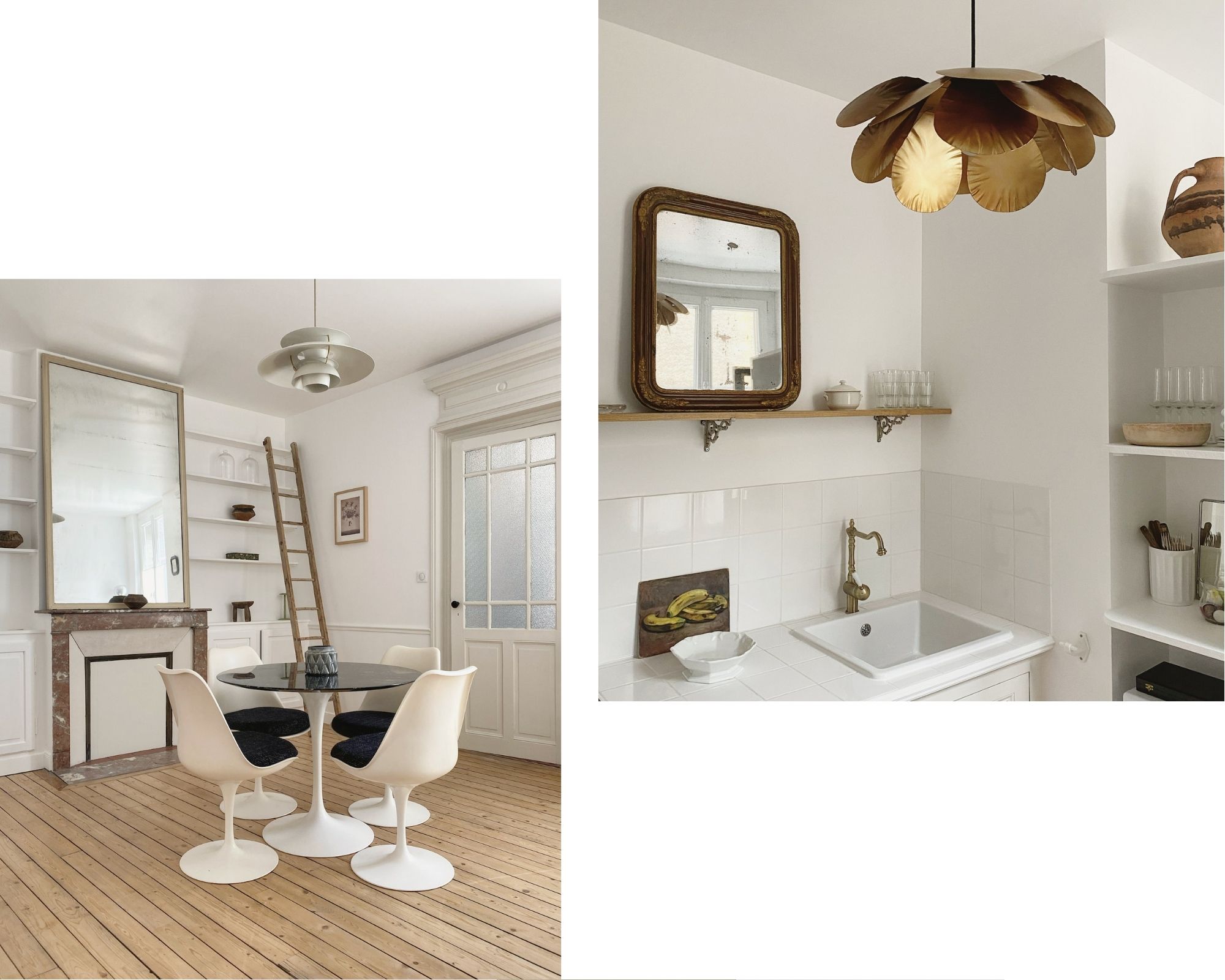 © Les Pénates Home
5. Give us an anecdote related to you your change of career.
My ex-partner helped change the course of my career. When we were together, we moved homes frequently and renovated our homes completely.
One evening, at a party, we met someone who was looking to buy and renovate a space in Reims. I had just bought a space to renovate myself, which I had hoped to sell and move back to Bordeaux. My ex-partner put me in touch with this person whom he had met. She bought the space that I wanted to sell and wanted me to renovate it exactly as I had planned! This was the beginning of my new career and the start of a lovely friendship because many years later, the same lady asked me to design a magnificent store in the heart of the historic quarter of Reims.
6. Tell us about your future projects
I have had quite a difficult year in 2020 due to some personal issues. I have to reconstruct my life and projects. It is hard, but at the same time a great gift to my creative process. Creating new spaces using old objects is still my goal with interior design, but I will experiment with new ideas and a new approach.
I have an important private project coming up with a new space, and this inspires me tremendously.
7. What attracted you to Jamini and what values do you share with the brand?
I had a real personal "Coup de Coeur" for Jamini and the founder, Usha and her bright personality. I like her dynamic nature, her determination, her values and her love of savoir faire and artisanmade pieces. Her penchant for everything that is had made is very similar to my approach.
I love the way she brightens a space with her unique sense of color, which i find in all her work and collections. I admire her sincerity and absolutely love her work. We are similar in our love for esthetics – love of savoir faire, the human touch and the use of traditional techniques. We have a common goal of being kind to nature and to the environment.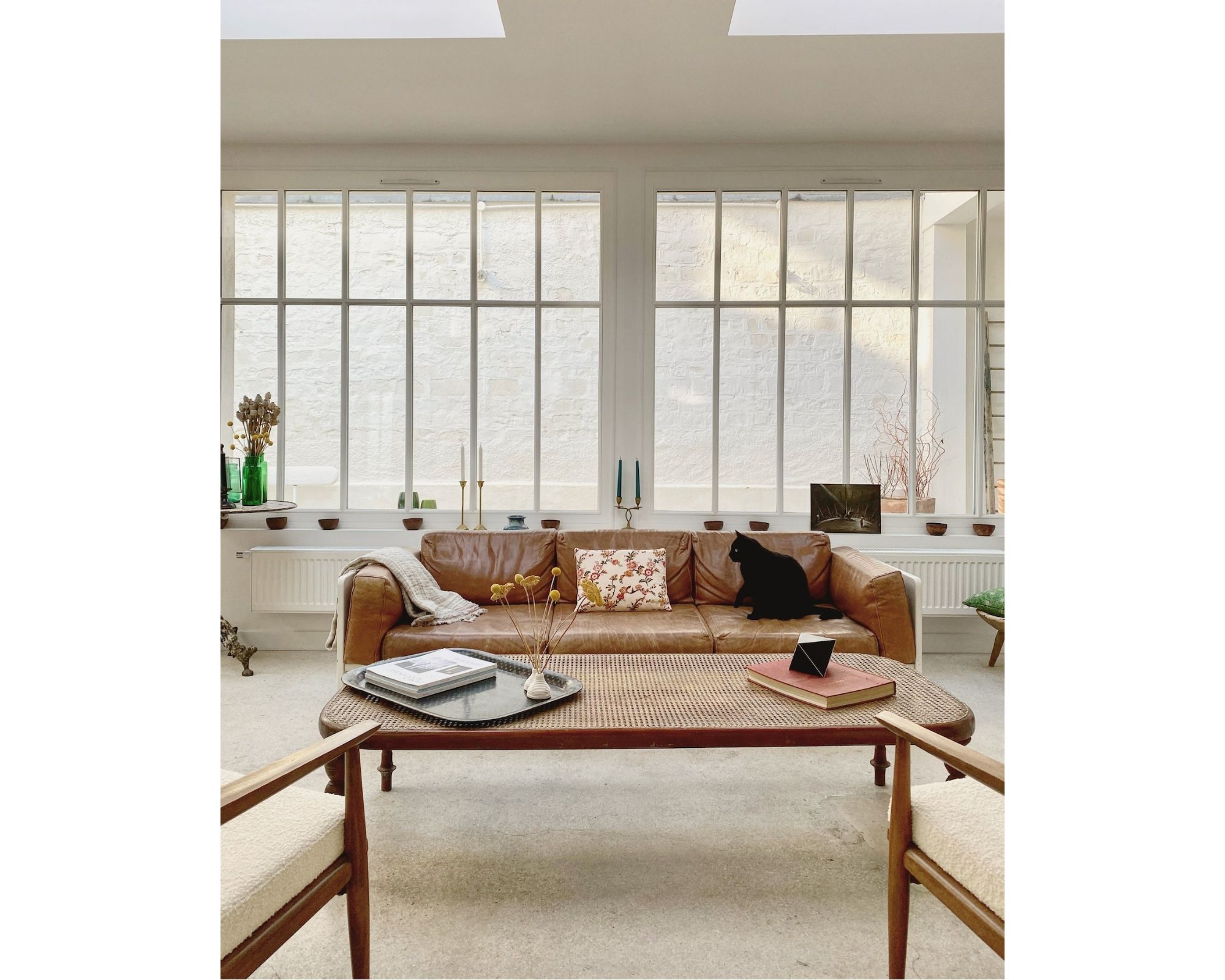 © Les Pénates Home