Mix & match vintage objects and contemporary decor with Clotilde Vente
Clotilde Vente is a very talented and creative person with whom we have been lucky to collaborate. She has followed her heart and her inspirations to create a universe and unique style that she loves. With an expert eye and fabulous instinct, she hunts for vintage pieces and effortlessly blends them with her interior decor.
Discover the charm of her vintage inspired home design, and follow her tips and advice to create an eclectic and boho chic style for your home.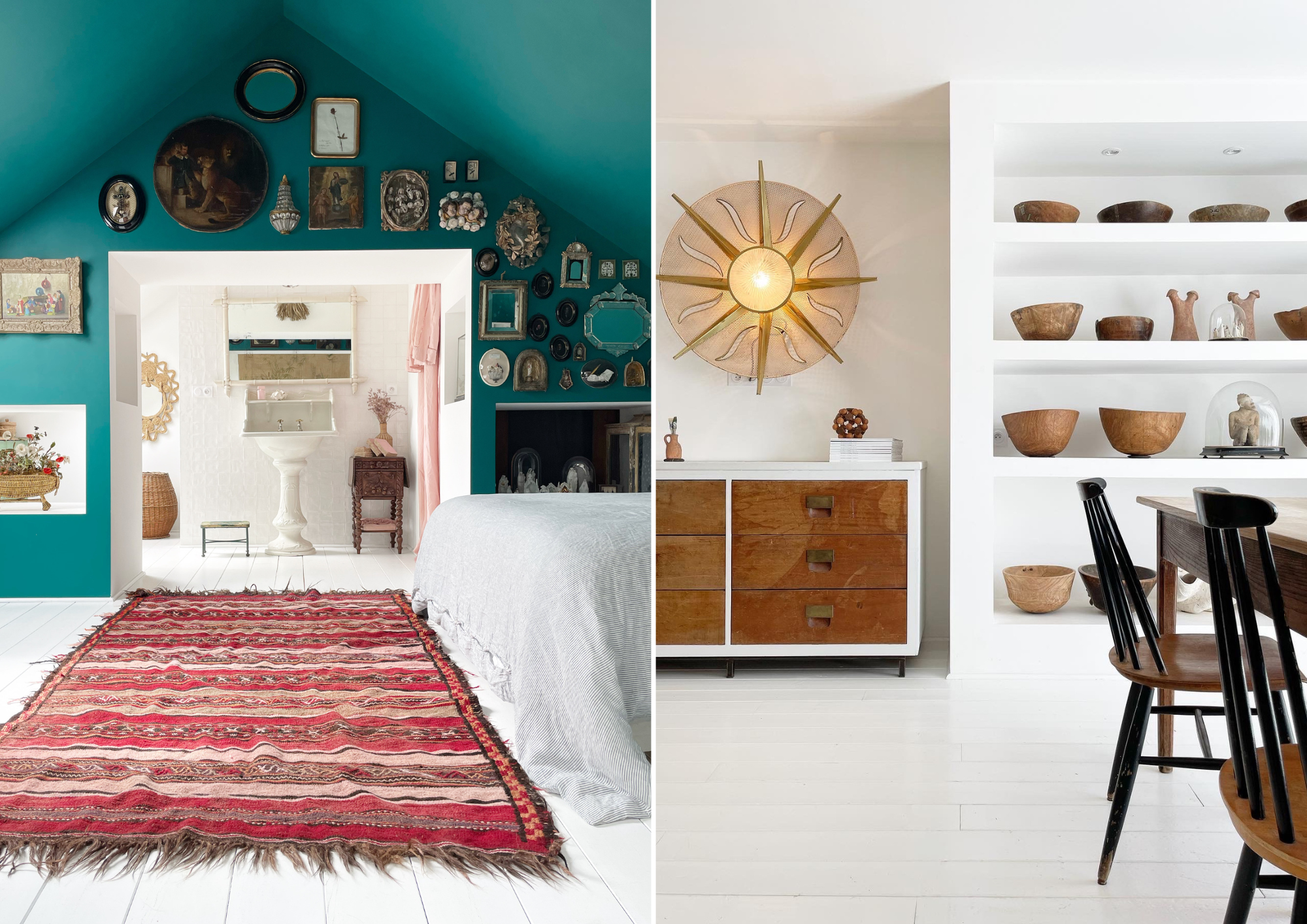 Clotilde, tell us about your love for vintage objects. How did you develop an eye for finding such pieces?
My passion for antiques and objects started from a young age. I developed an attraction for vintage pieces during my teenage years by accompanying my parents to garage sales.
Later, my passion became so important in my life, that 6 years ago I decided to make it my profession
How do you choose the pieces you buy in the flea markets? Do you have a specific idea in mind of what you are looking for, or do you just follow your heart?
When the alarm goes off on Sunday mornings at 5am, I have no trouble getting out of bed, quite the contrary! I can't wait to find out what I'll be able to hunt for. I go without any specific objective and I never know what I will find! It's so exciting.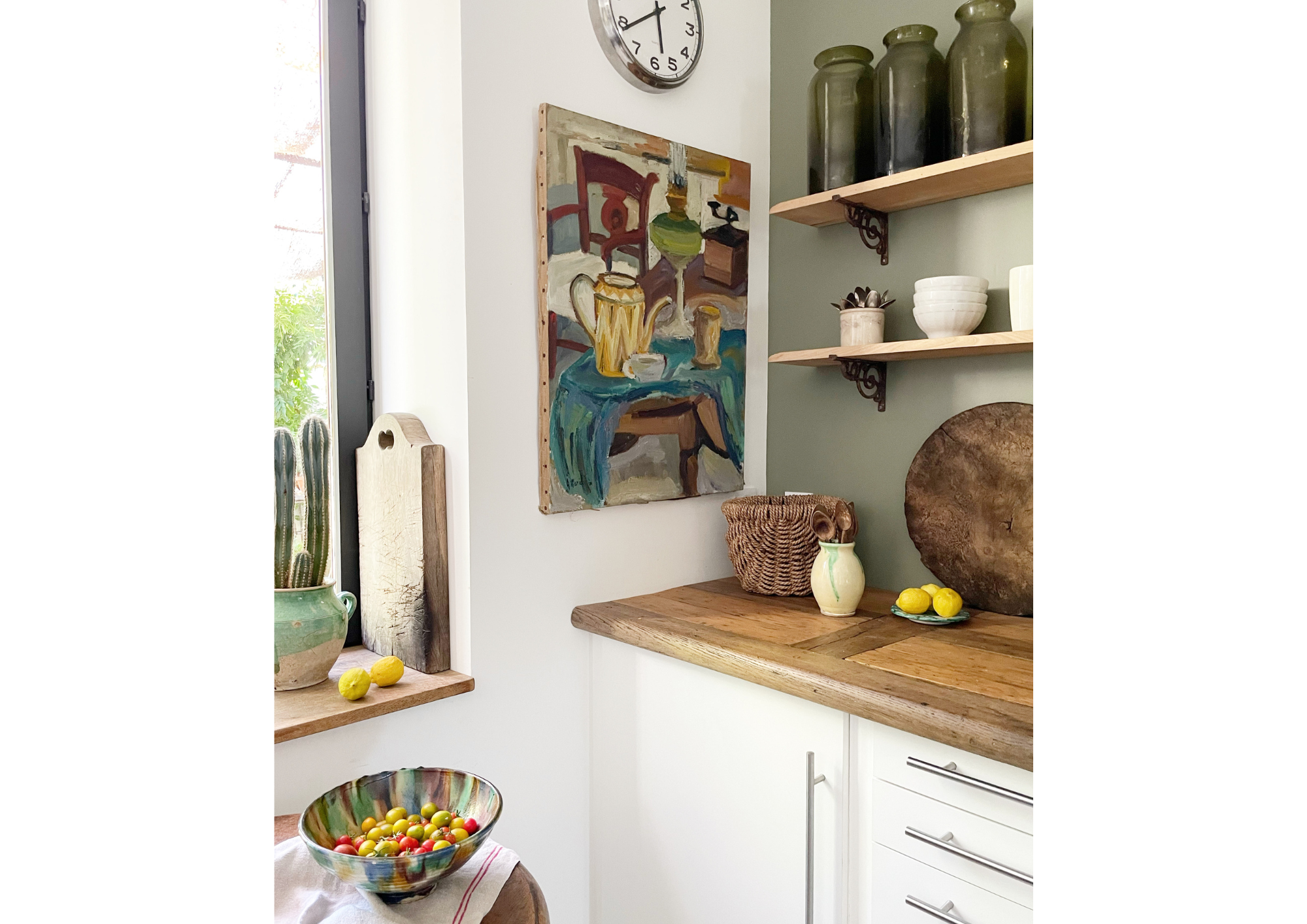 What's your secret when you mix and match modern home decor pieces with vintage flea market finds?
I like all styles, I try to create a warm and comfortable atmosphere with a variety of objects. I do have a penchant for rattan and handcrafted furniture.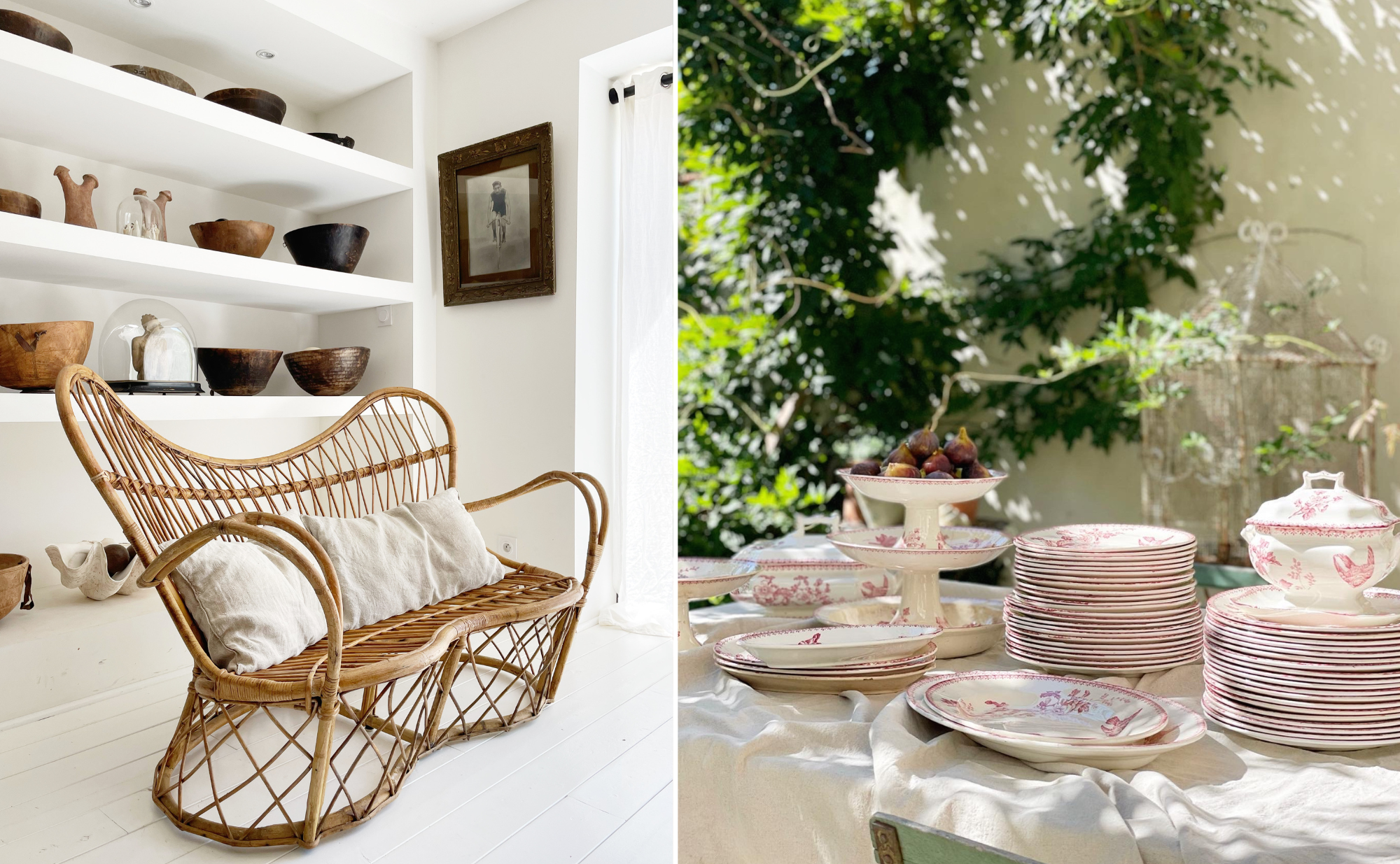 When you decorate a room in your home, what is your main goal? How do you decide on the colors, proportions and decorative objects you want to place in it?
When I start renovating and decorating my home, I start by selecting an object that will become the centerpiece, whether it's a piece of furniture, a light fixture, a mirror or a painting. I then choose the colors and linens according to the mood of the moment.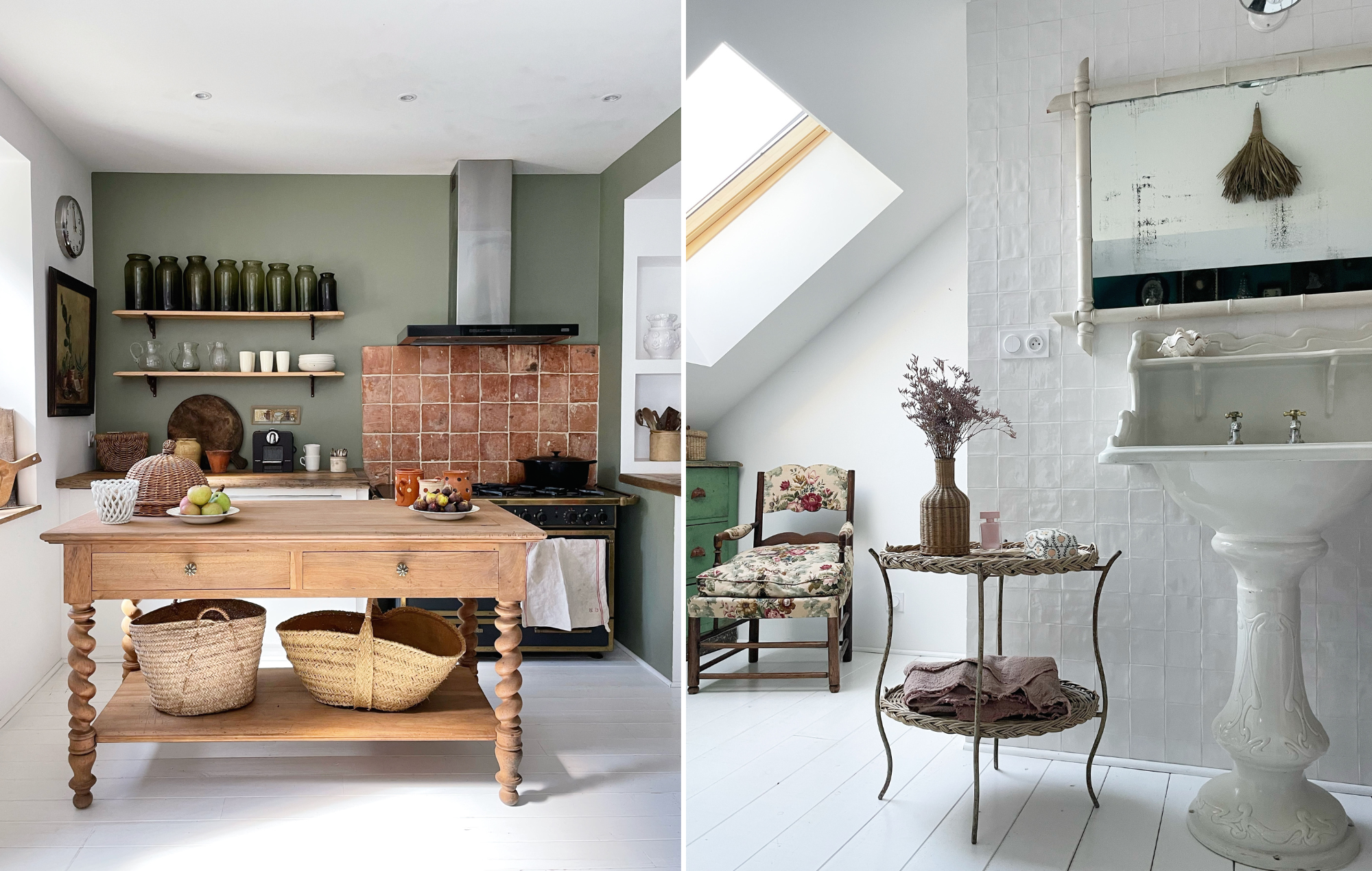 How important are textiles when you're designing a home's decor? What are your favorite textile pieces?
I like to mix and match textiles.. I mix vintage linens: old embroidered sheets, floral handcrafted quilts, with linen sets. I love the fluid, light and pleasant feel of linen. Finally, I add an artisanal touch with cushions and pillows.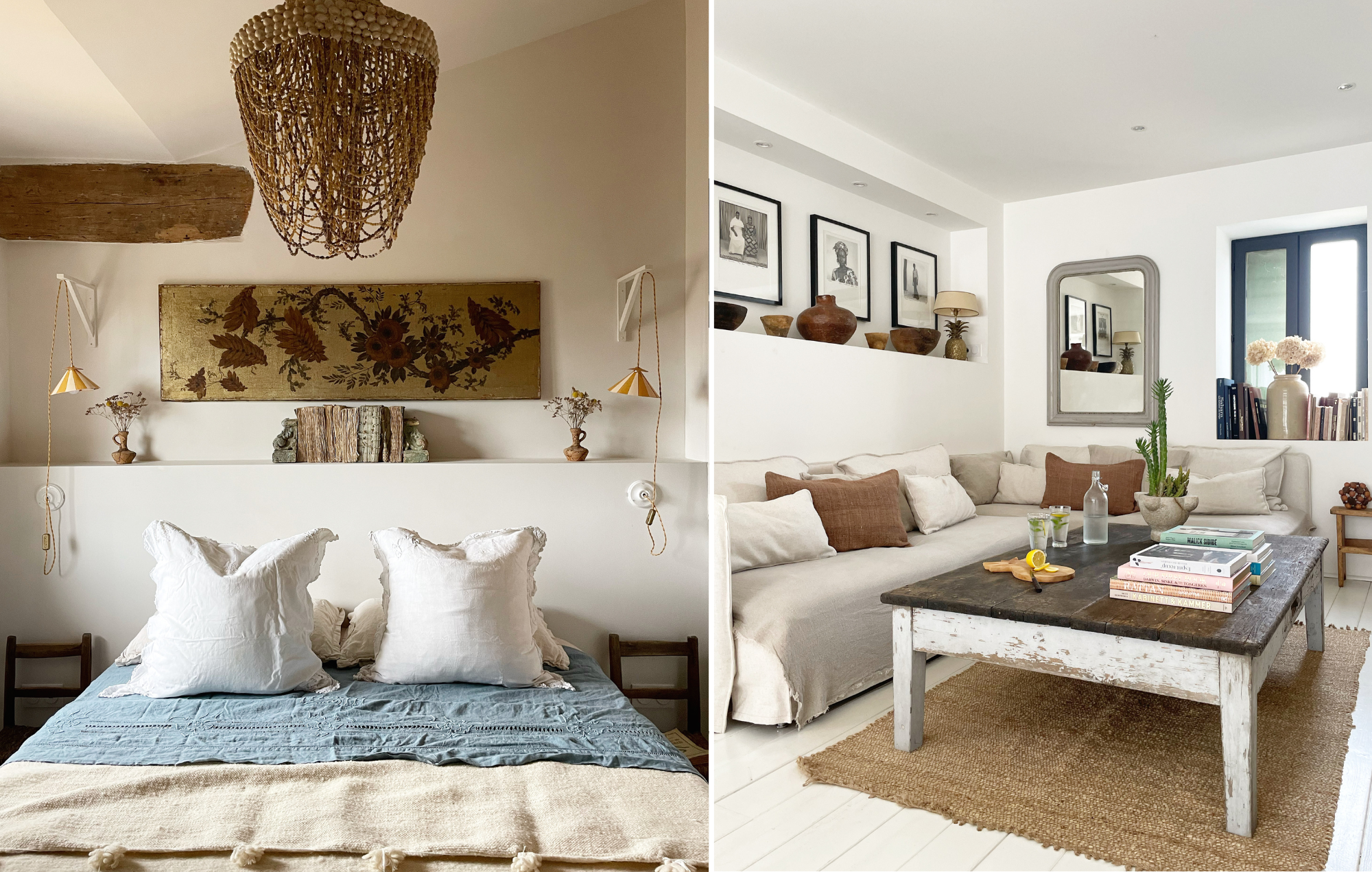 Tell us about your career path - you have changed careers many times and are now embarking on new adventures. What motivates you when you start a new project?
I have been working as an antique dealer for 6 years. Before that I was a beautician and before that a cook. Today I am trained as an interior designer. I want to be able to stage objects that I find for my customers and to create interior decoration styles that resemble me.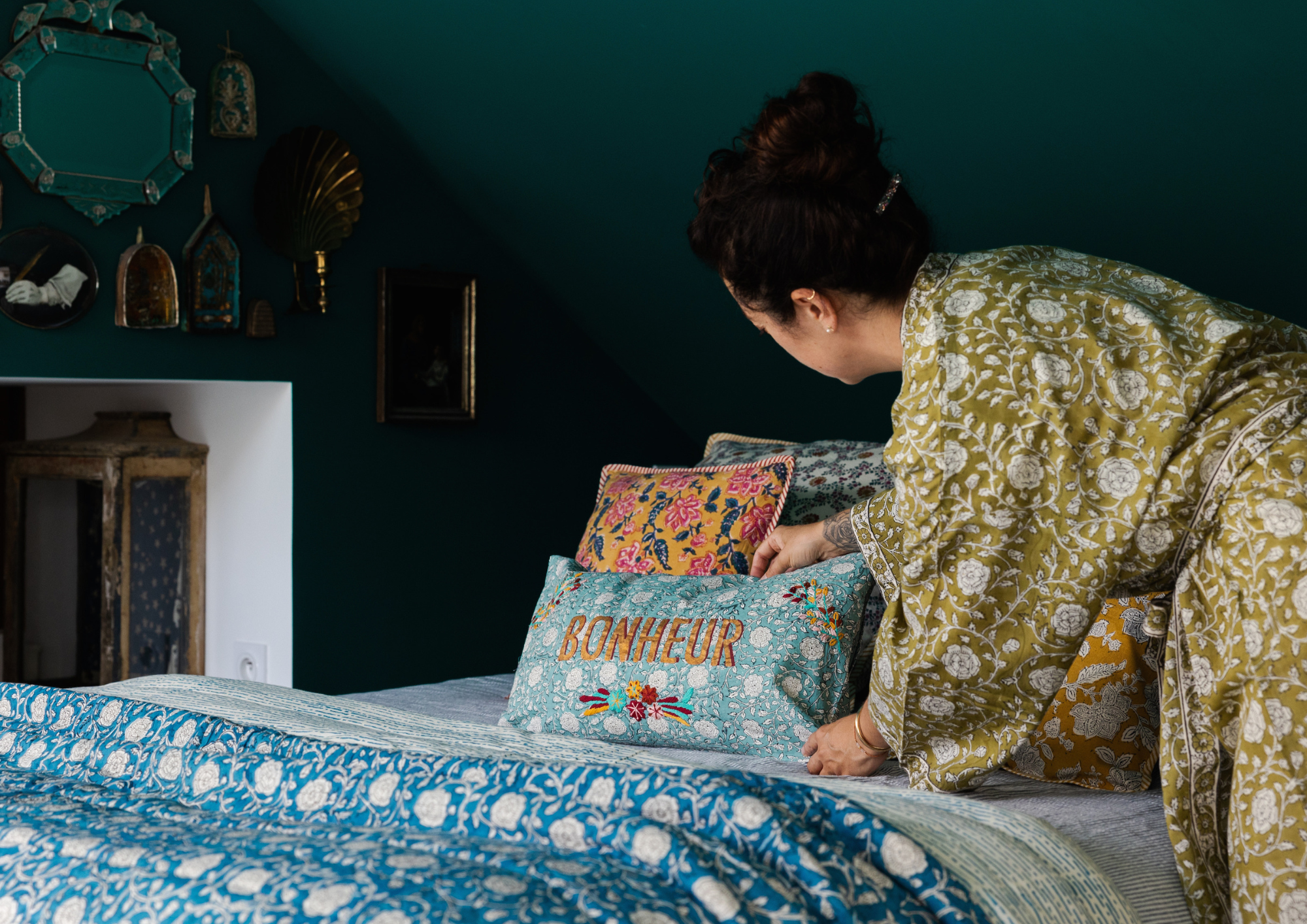 © Lili in wonderland
What do you like about the Jamini range? How did you decide to mix Jamini cushions and Indian prints in your French decor?
In addition to vintage items, I appreciate craftsmanship. Jamini offers a collection of colorful and beautiful pieces that pair well with antique decor pieces.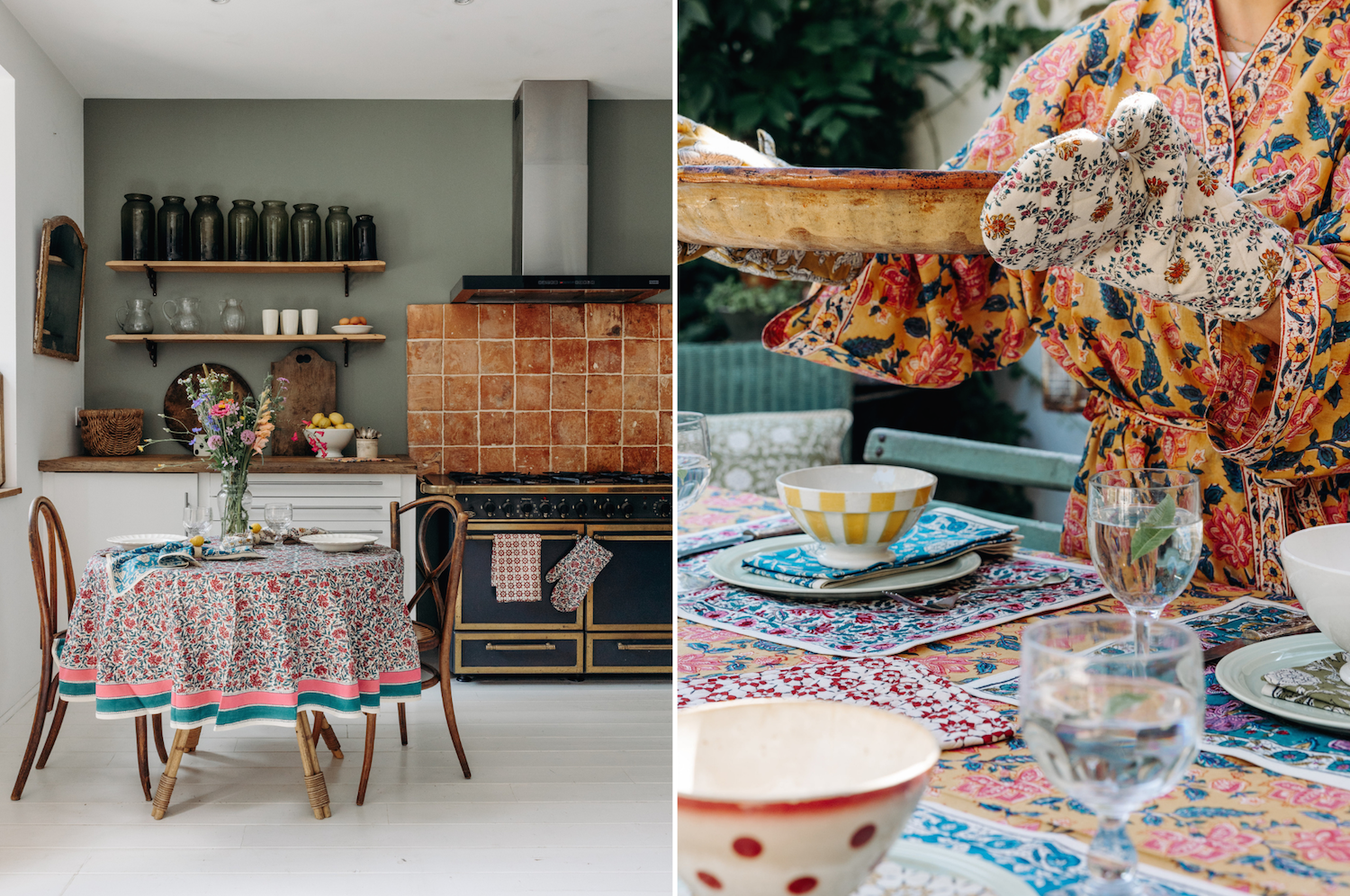 Reema round table cloth, Anima kitchen glove © Lili in wonderland
What are your top tips for decorating a living room or dining room?
When decorating a living room, I immediately think about comfort. It's essential to choose a sofa that you feel good on; then I love to put lots of cozy cushions which immediately gives a soft and enveloping feel.
How do you keep your home cozy and warm during the fall and winter seasons?
As soon as fall and winter arrive, I put candles in the house and bring out the throws. When evening comes, I enjoy sitting on my couch after a hard day's work and crawling under my blanket.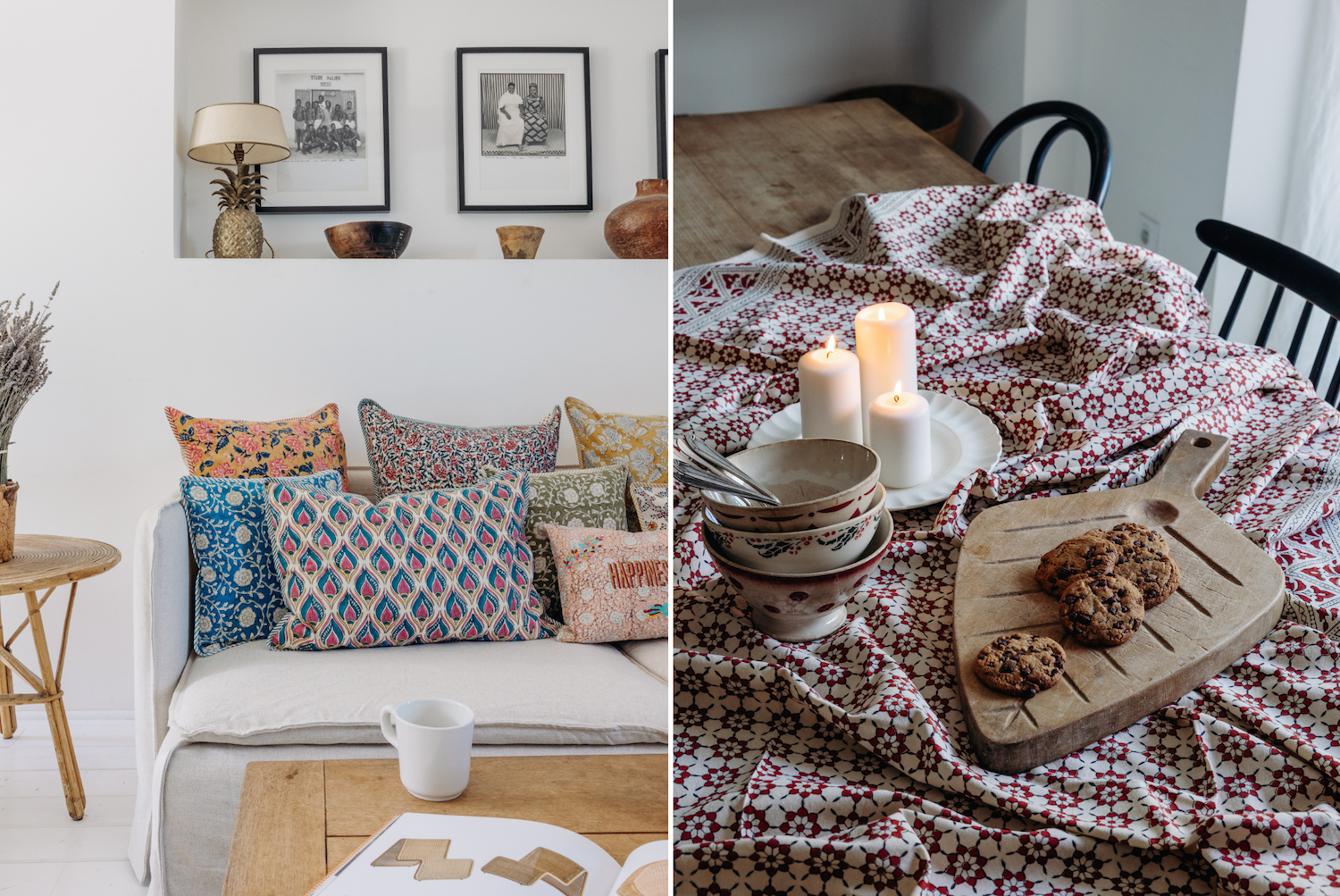 Pankha cushion cover, Phool rectangle table cloth © Lili in wonderland
What is your favorite Jamini piece that you will never change?
It's hard to pick just one Jamini piece! For me, Jamini textiles take me on a trip to India ! If I had to choose, I'd say the cushions: I love that they have a different pattern on the front and back, you can mix and match them with lots of other linens, plain, striped, floral etc.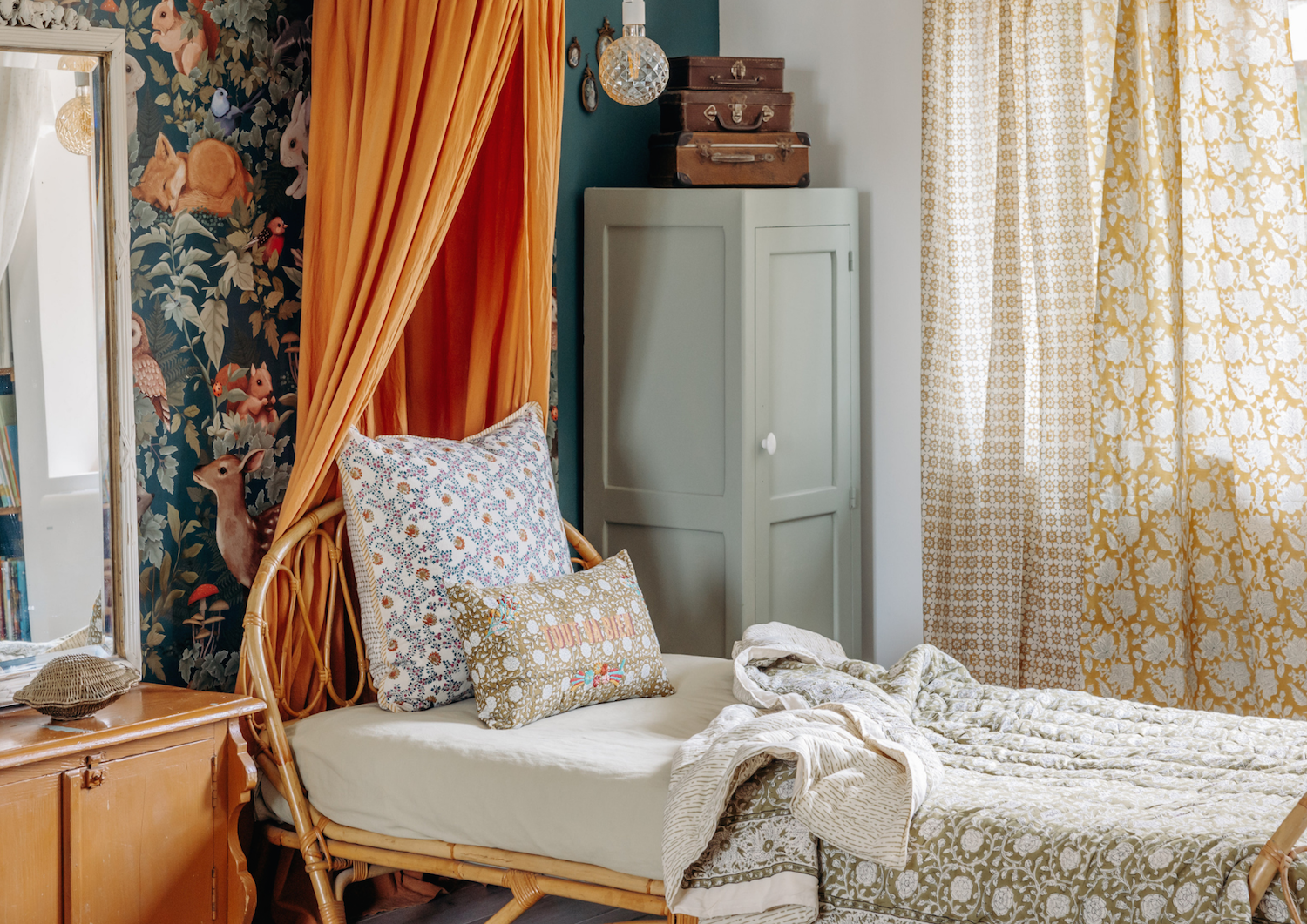 Anima cushion cover, Banna indian quilt © Lili in wonderland