New eco-friendly fiber for our baskets

New eco-friendly fiber for our baskets
Last season, one of our best-selling pieces was the unique basket Ben. Inspired by this success, we decided to design a new range of baskets for Spring.
Bob, Basu, Bénédicte and Barthe are our new eco-chic baskets which you'll want to take with you wherever you go this season. Perfect to use as a fashion accessory or a stylish decoration for your home, these handmade baskets bring a touch of elegance as well as a great dose of "green attitude".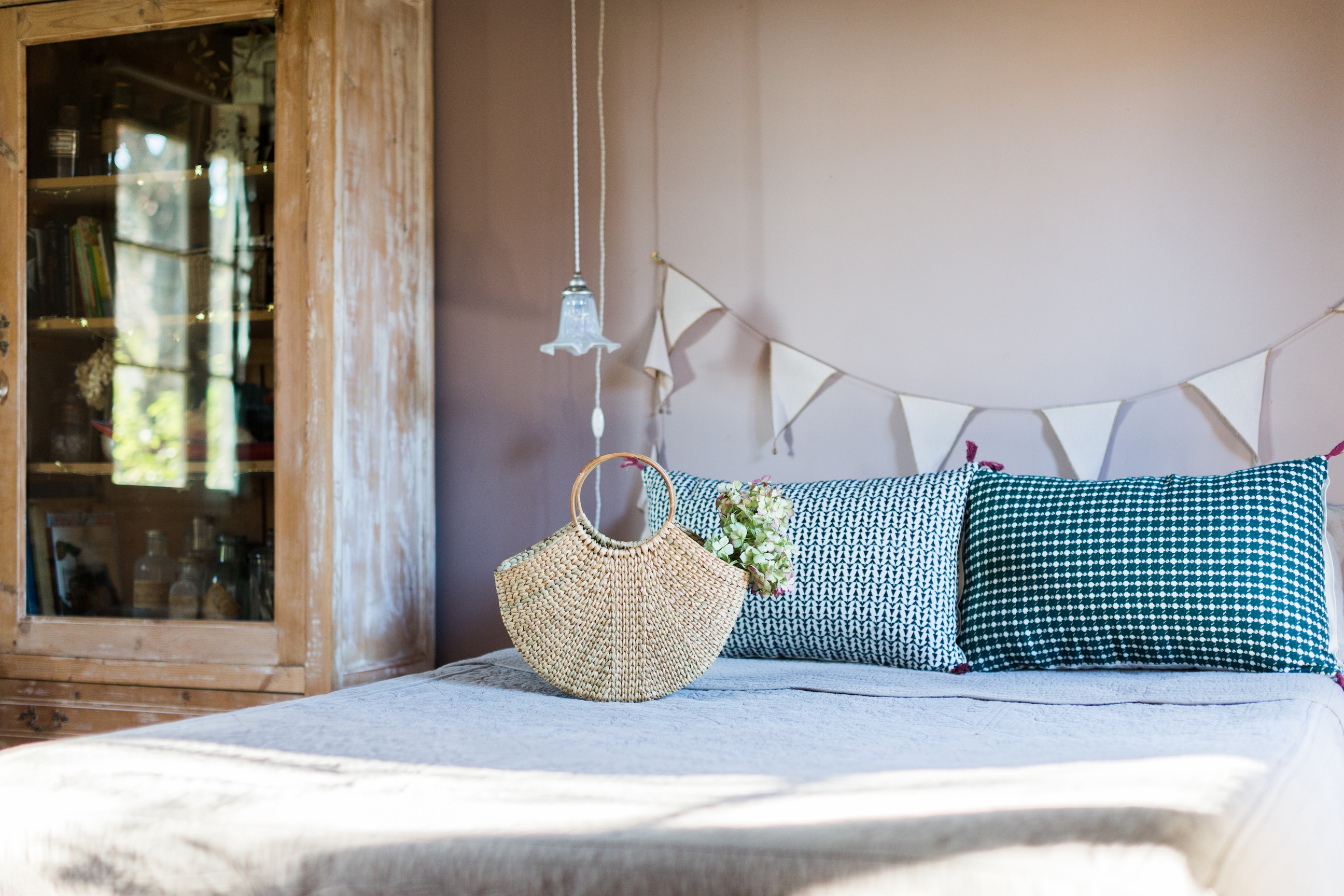 Ben basket © Zoé Fidji
We are also very excited about the launch of this range because, for the first time, we have used a new fiber from the Water Hyacinth plant. The Water Hyacinth is an aquatic plant that originally comes from Amazonia. Also known as "Eicchornia crassipes", it became popular in South-East Asia at the beginning of the 21st century because of its beautiful lilac-colored flowers. Because it grows at a phenomenal speed, it has become a serious problem, floating in large masses that quickly block sunlight and starve other water plants and fish of oxygen.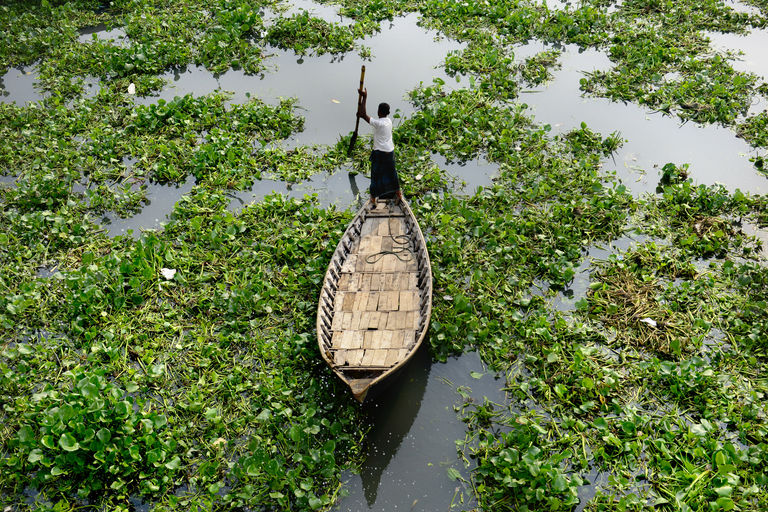 © AFP for Le Monde newspaper - River with floating Water Hyacinth
In Assam, Usha's birthplace, this plant grows at an alarming rate and threatens the local ecosystem. Two years ago, the Assamese government introduced a project designed to turn this invasive plant into a fiber with promising, ecological advantages. In addition to its ecological initiative, this project also strives to promote traditional craftsmanship : by creating eco-friendly products, artisans are offered an alternative source of income.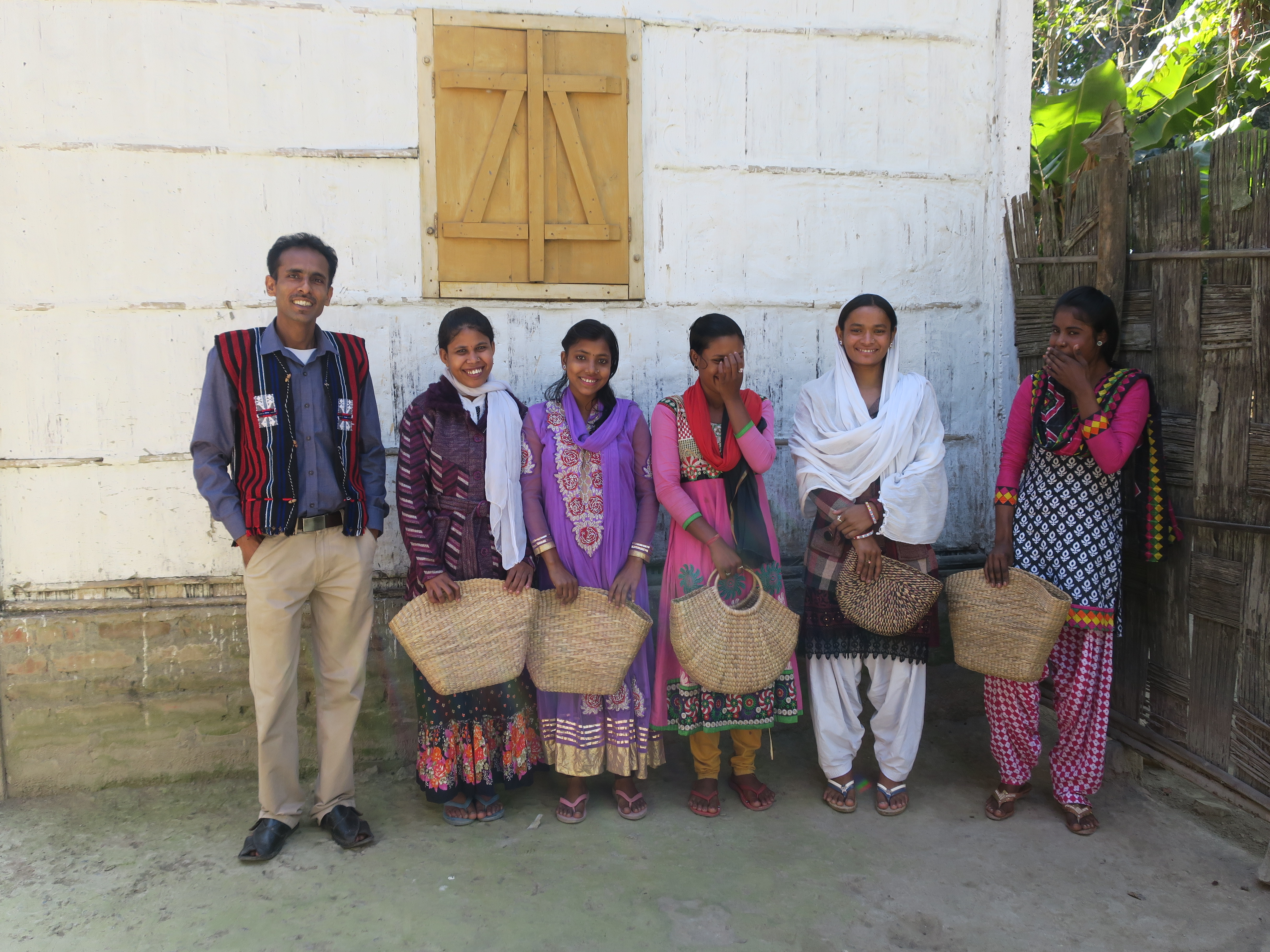 When the Assamese government announced it was launching this project last December, Usha returned to Assam to begin working closely with artisans on this new range.
The production process is time and labor intensive. Firstly the women harvest the Water Hyacinth and prepare the stems for drying, which normally takes about two weeks. Then the stems are cleaned and steamed for three hours before being put out to dry in the sun. Eventually they are woven together by hand and are ready to be transformed into beautiful baskets.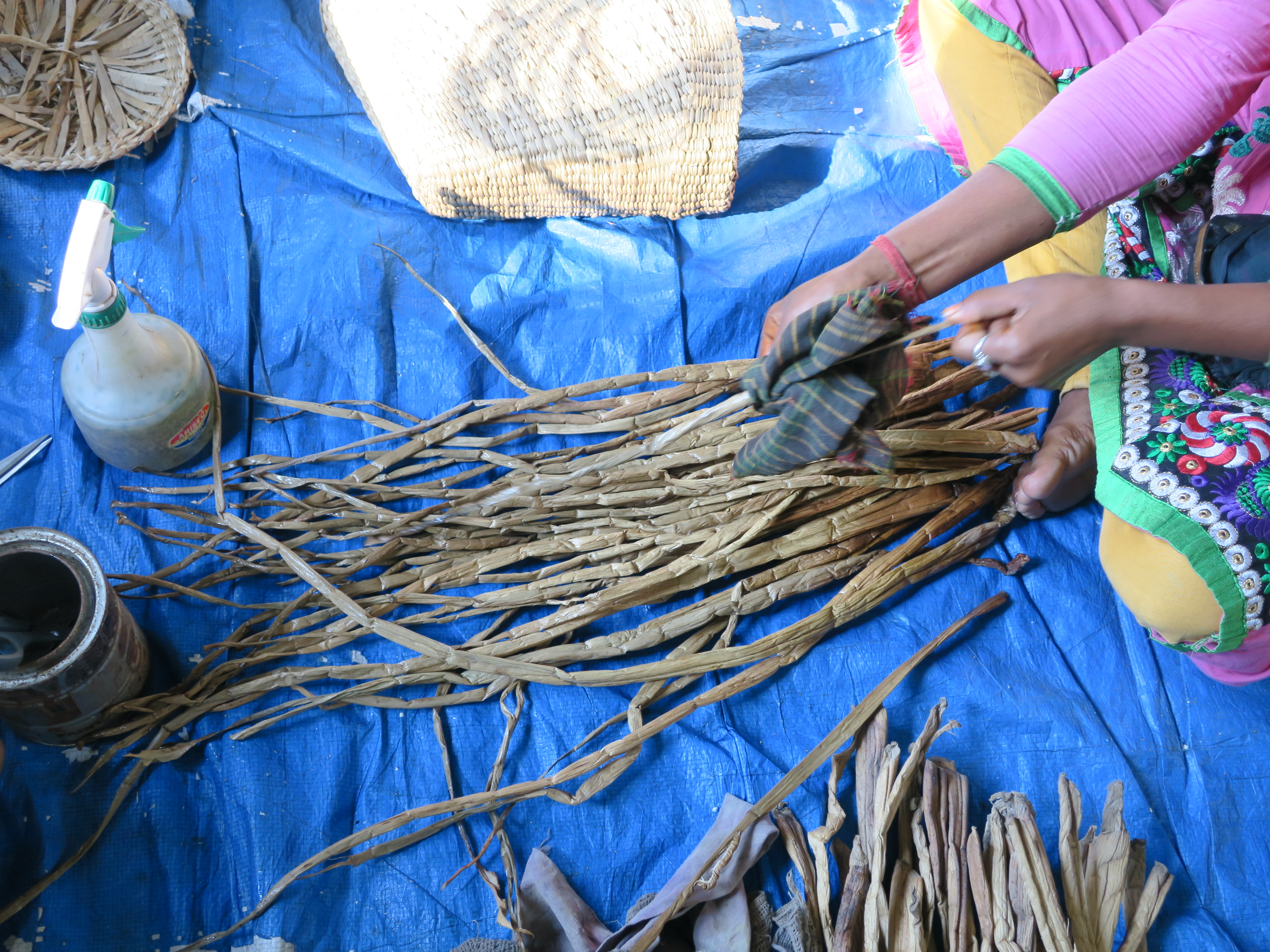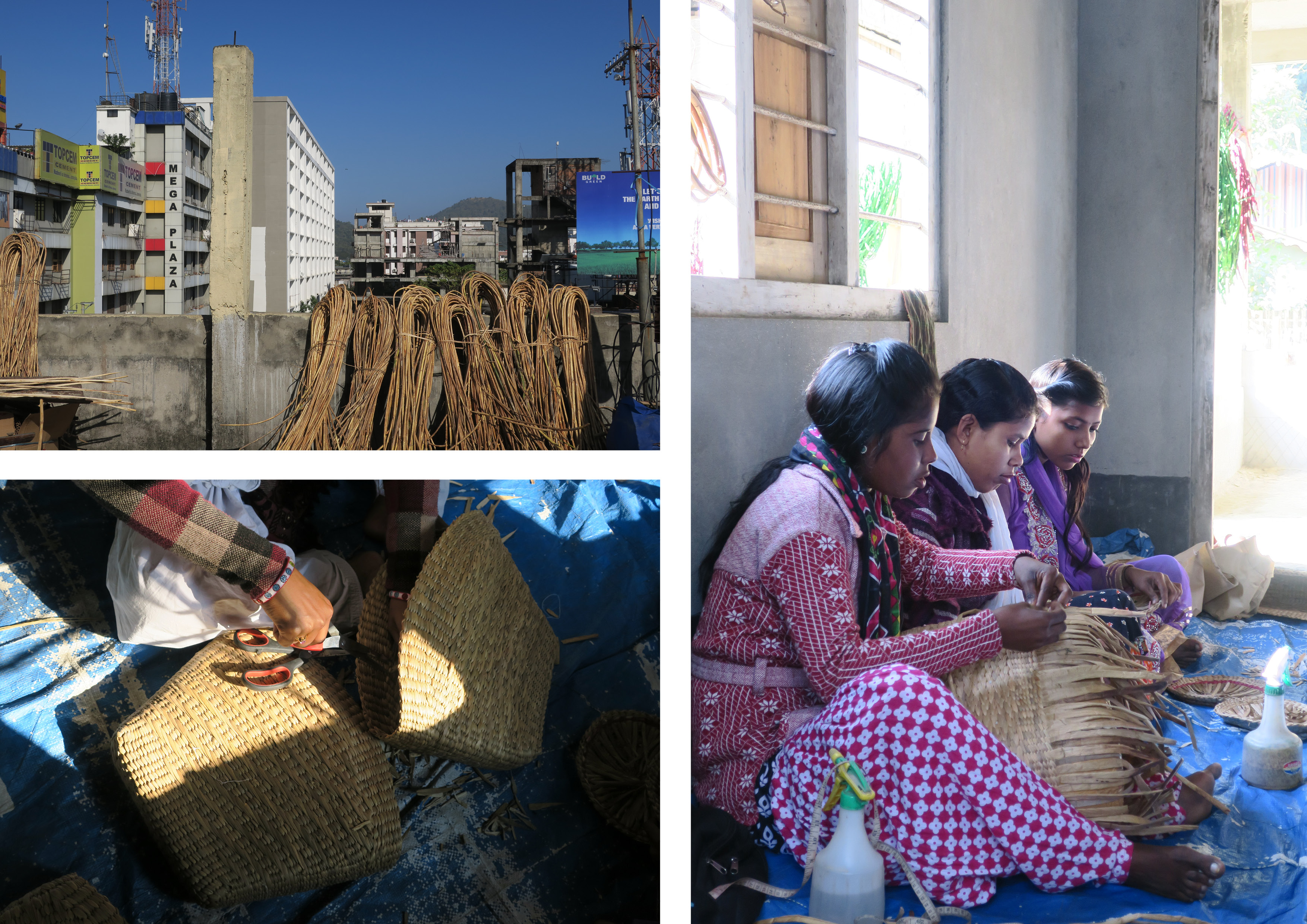 By creating this new range, Usha is proud to contribute to this eco-friendly project, which benefits the villages of the region.
Panier Bob © Claudio Cambon