Parfum du sud, a vibrant collection that comes alive with sunny tones of south India

Parfum du sud, a vibrant collection that comes alive with sunny tones of south India
This spring, our founder Usha Bora has decides to take you on a journey to a region of South India to explore the hidden treasures of South India. Designed in Paris-, our beautiful new collection is inspired by the Chettinad region.
Shades of ochre, terracotta, classic blue and pale pink evoke the colors and architecture of this stunning jewel in South India.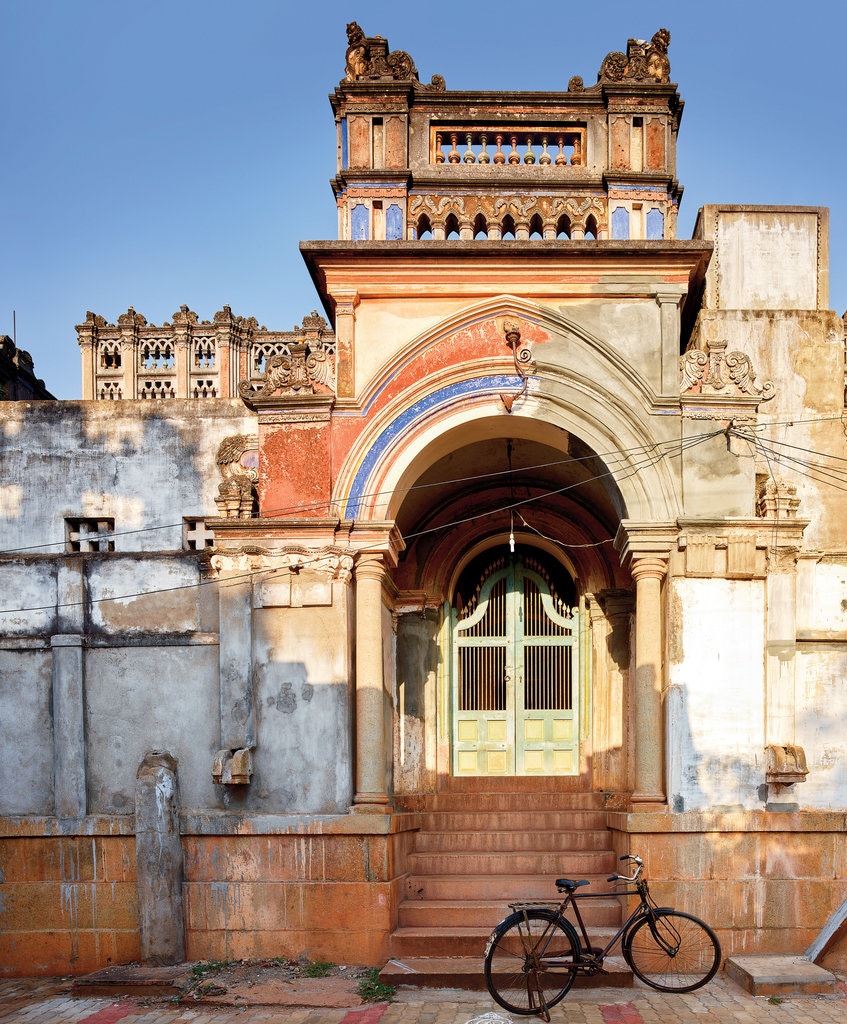 © Anthony Cotsifas
Chettinad is a small region in the district of Sinagangoi, in the southern of the state of Tamil Nadu. Chettinad covers 1550 km2 and is composed of 73 villages with its capital in Kadaikudi. Chettinad is probably the most surprisng region of South India, with its stunning mansions : palatial houses built by rich Chettiar merchants in the 19th century.
These houses were built according to the rules of Vastu Shastra which govern the layout and orientation of the houses. However, what makes them unique is that they mix the influence of the East and the West brought back from France, Belgium & Holland by the wealthy and curious Chettiar merchants.
These unique villas are decorated with colours that evoke so many mysteries: ochre, orange shades, red, classic blue, pale pink... which inspire our favorite floral prints of the season: Chakori and Reema.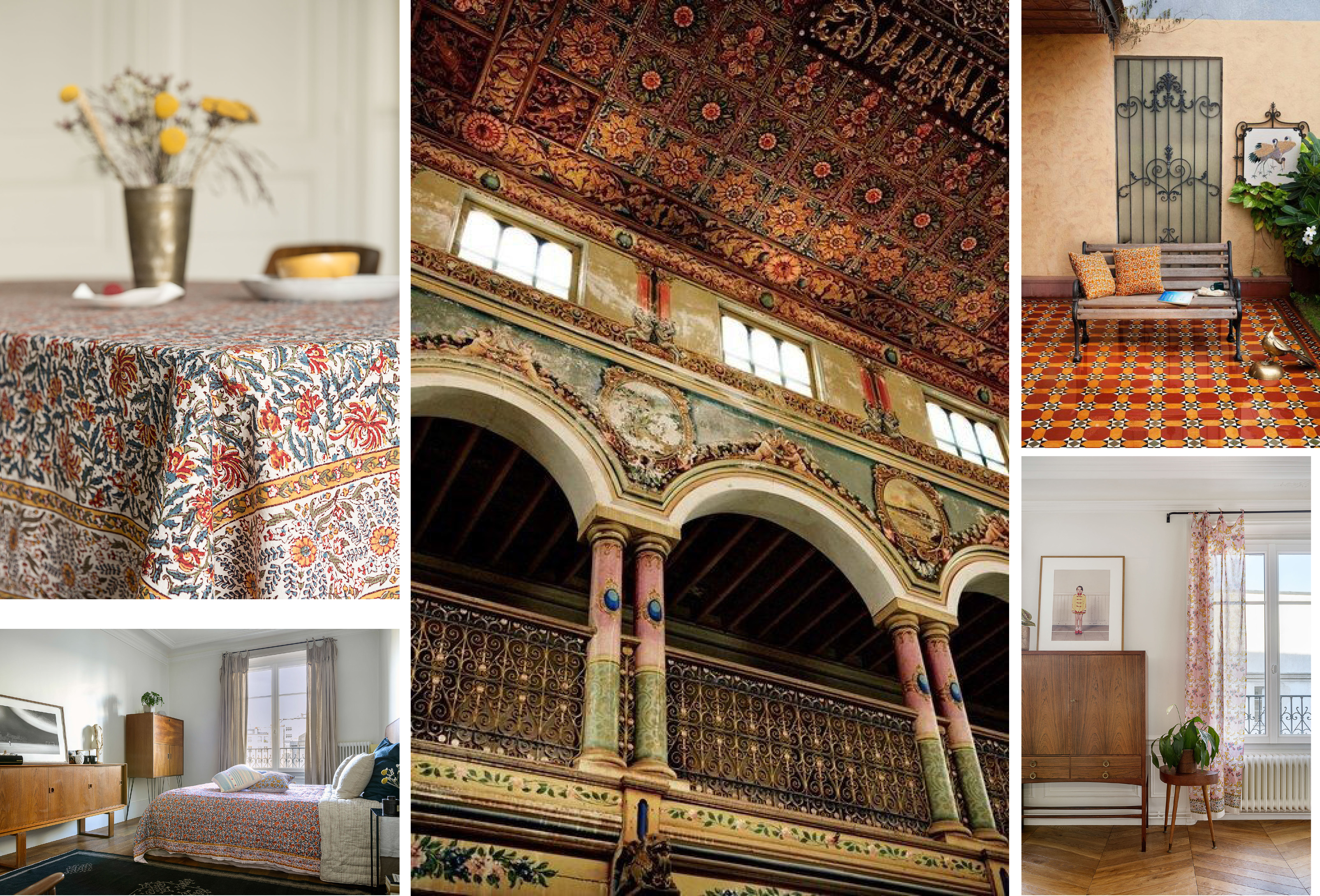 © Olivier Meriel
The Chettinad region is also known for its decorative hand made tiles. Called Attangudi or Athangudi tiles, they are hand made and painted with traditional patterns. This kind of tile design is the inspiration behind our new design Elsa. This geometrical print in the colours of the region is a classic pattern that fits any kind of space.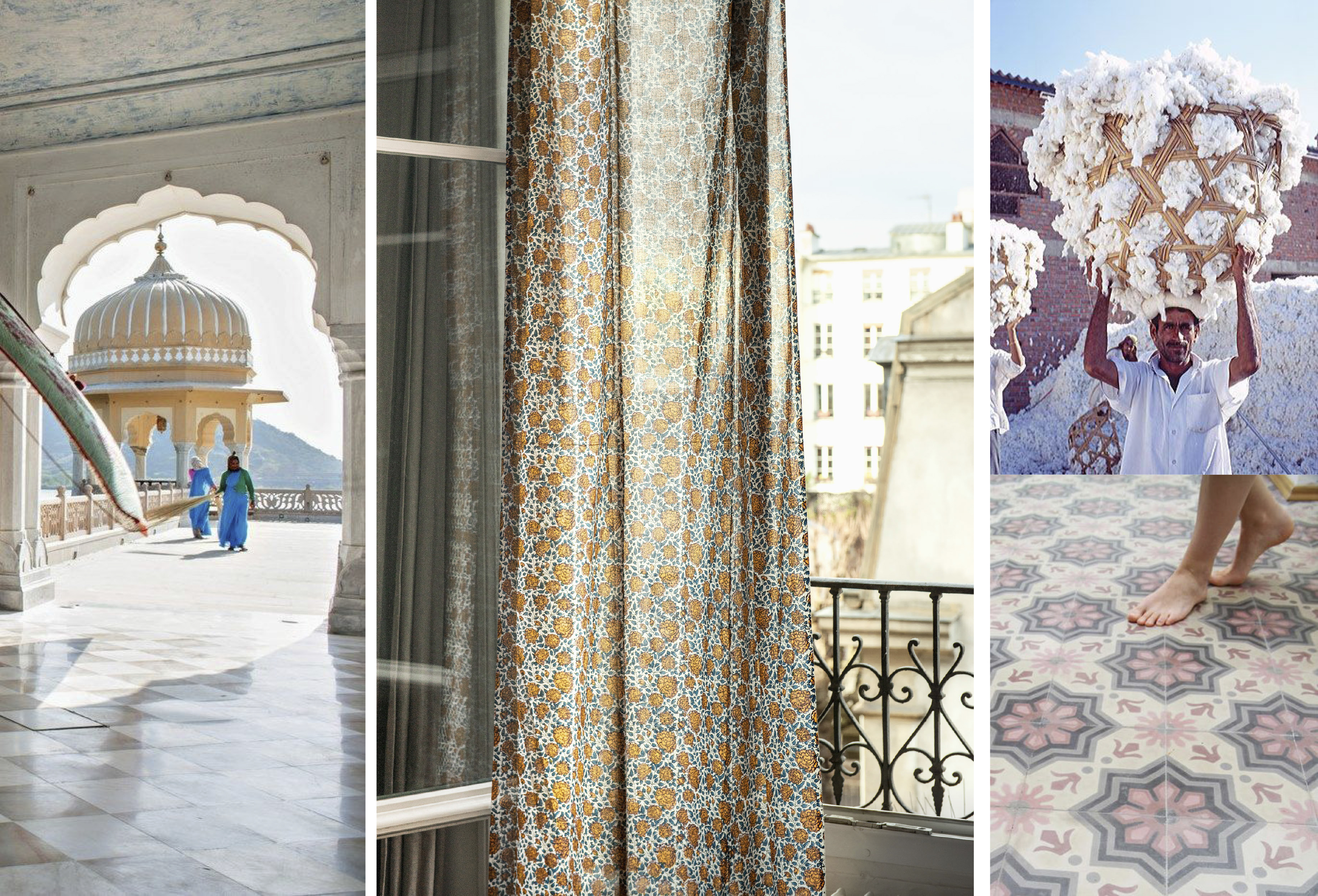 © Olivier Meriel
Parfum du Sud the name of our collection - evokes our favorite spices as well! Chettinad's cuisine is undoubtedly the most aromatic and spicy in South India. Turmeric, curry, cumin, black pepper, mace, chilli pepper create a heady mix of colors and perfume that embody our palette of colors this season.
We hope the colors of Chettinad and our collection leave you inspired and enchanted ! Enjoy the ride.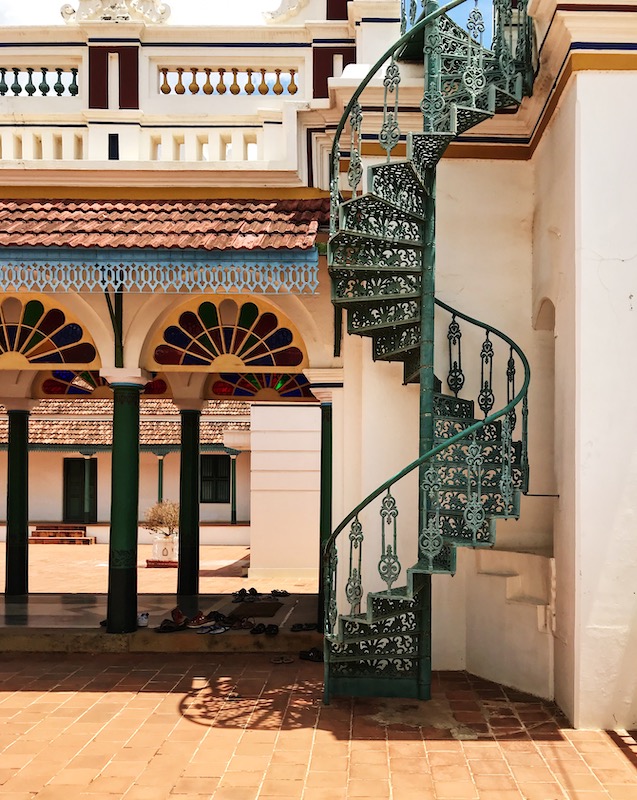 © Elke Frotscher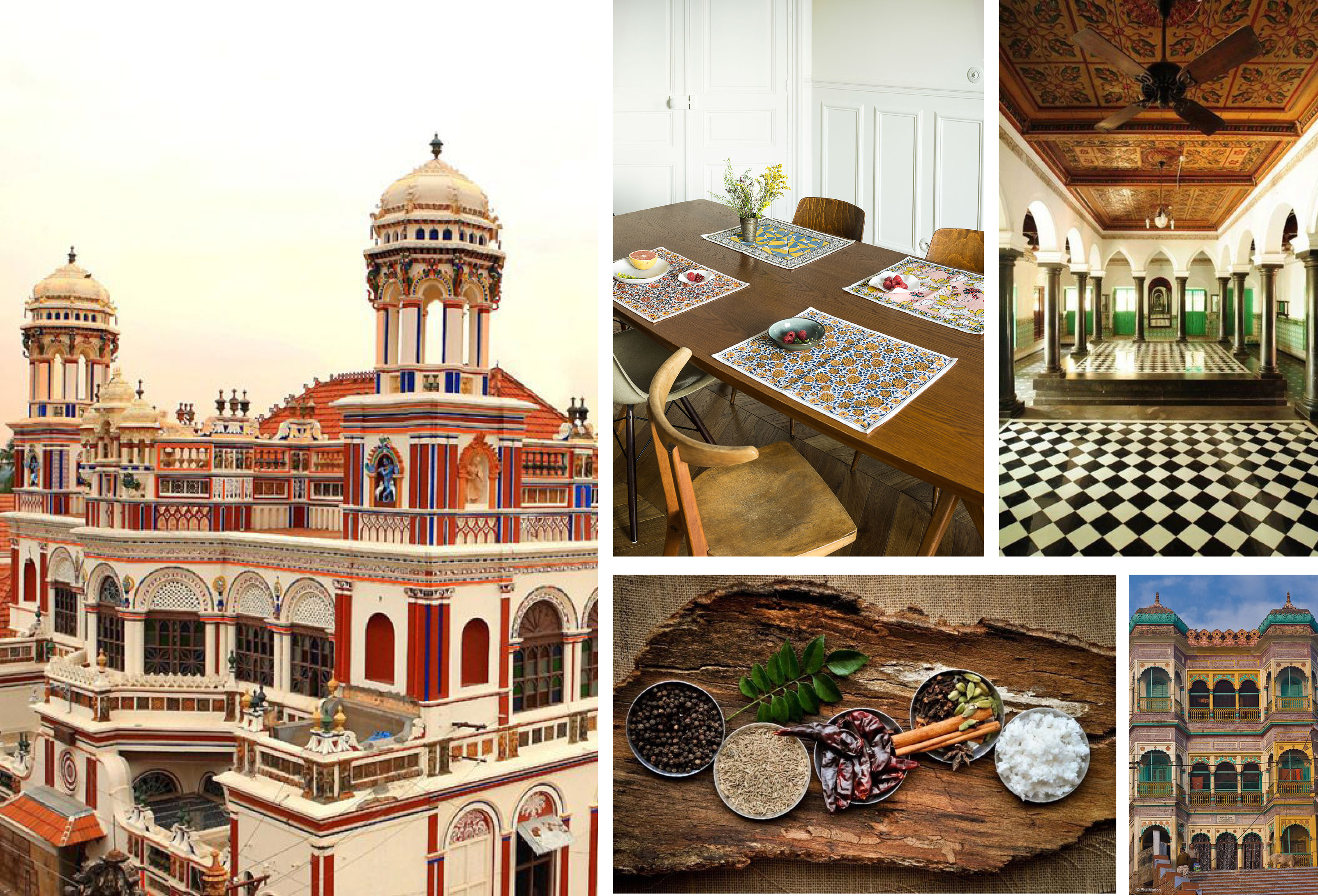 © Olivier Meriel