Summer spirit & outdoor living

Summer spirit & outdoor living
"And so with the sunshine and the great bursts of leaves growing on the trees, just as things grow in fast movies, I had that familiar conviction that life was beginning over again with the summer." ― F. Scott Fitzgerald, The Great Gatsby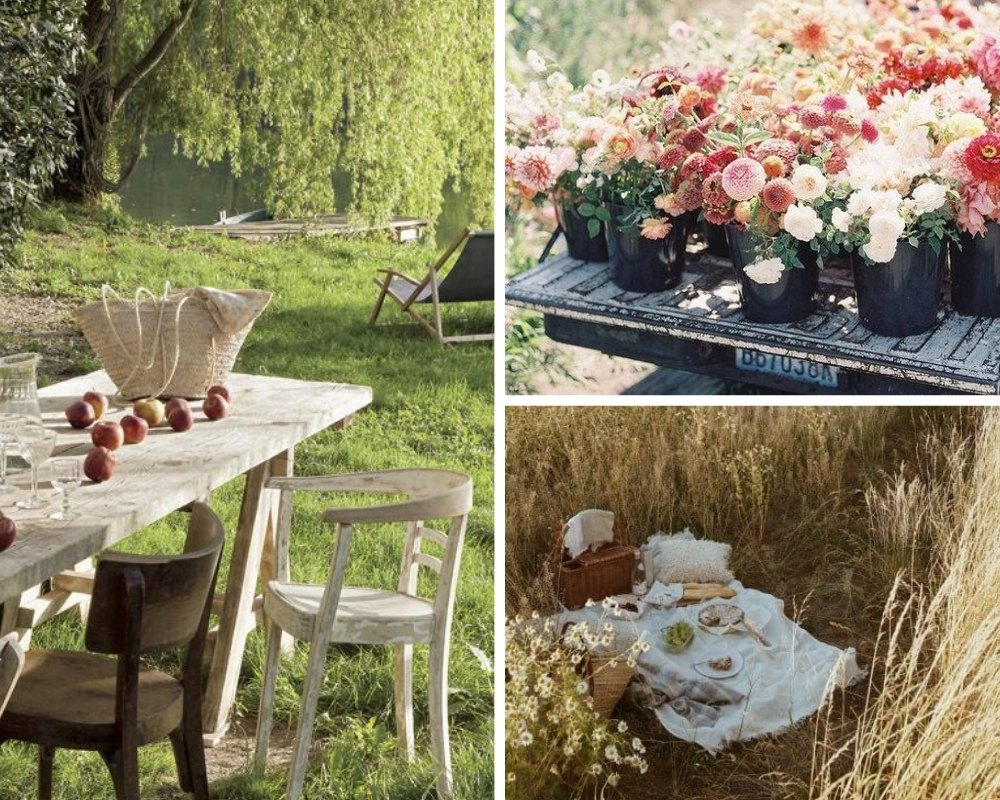 © Pinterest
Heather Payne Photography
planete-deco.fr
Life is beginning over again – this phrase has even more meaning for us this year.
We begin to embrace our friends and share meals all over again – these simple joys seem like immeasurable pleasures. We laugh around joyful tables; we take walks along secluded forest paths and pick wildflowers and berries to bring nature onto our plates and into our homes.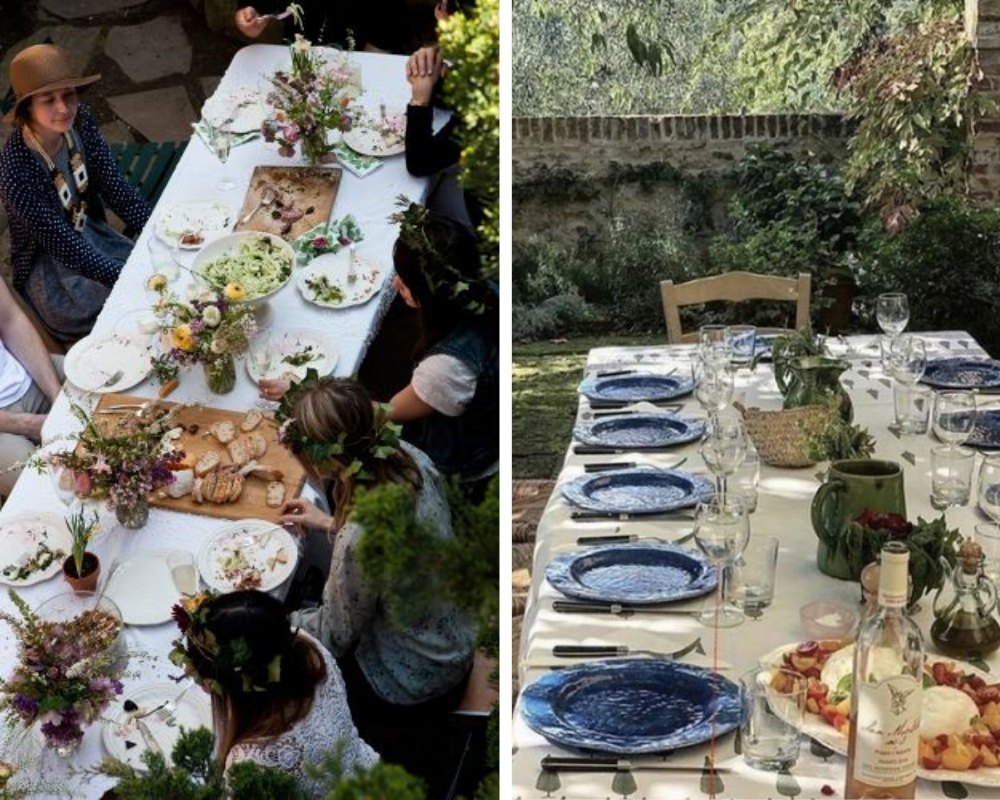 © Pinterest
decordeprovence.blogspot.com
twitter.com
Inspiration comes from flowers, bees, and the perfume of fresh rain.
This summer, we love adding fresh flowers to our desserts, cookies, candles …absolutely everywhere!
The abundance of nature on our table décor can add a unique and personal touch to any meal. Twigs, buds, leaves, bunches of dry straw – each of these elements help add a touch of originality to a beautifully prepared meal.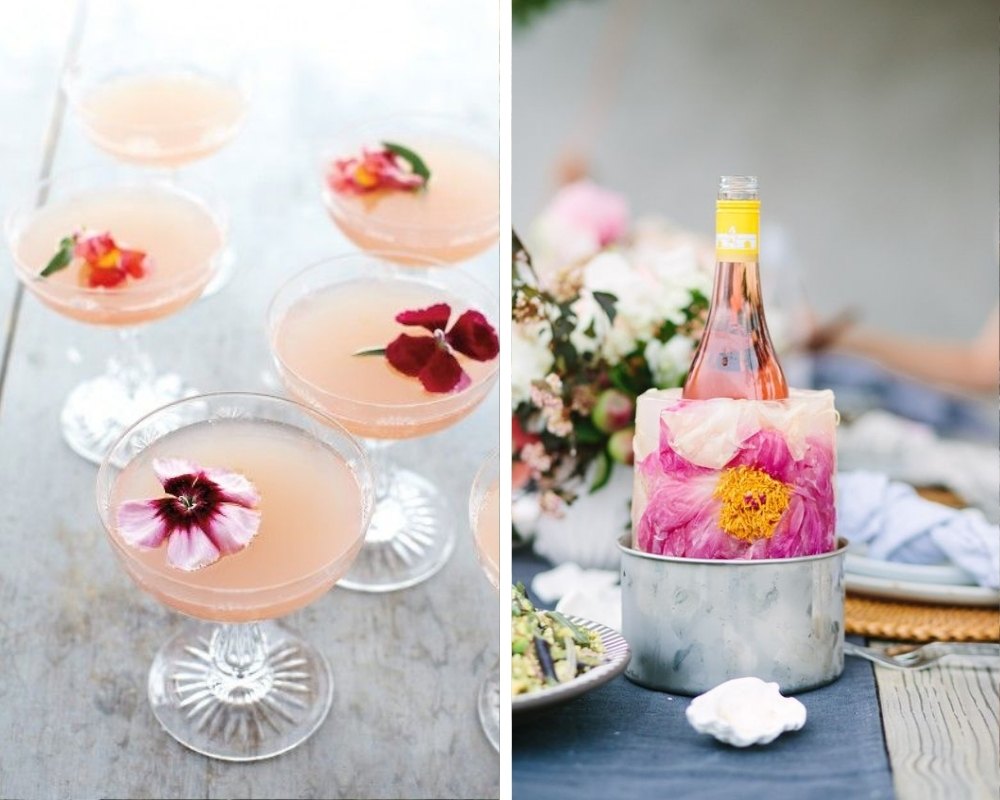 © Pinterest
freshidees.com
marthastewart.com
© Pinterest
www.victoriamag.com
craftfoxes.com
An interesting combination of hand crafted textiles using mix and match patterns on table mats and napkins, or a lovely block printed table cloth with vintage cutlery or dishes look absolutely fabulous.
Antique French glasses, a rustic farmer's table and comfy handmade pillows are perfect accessories for long and lazy summer meals!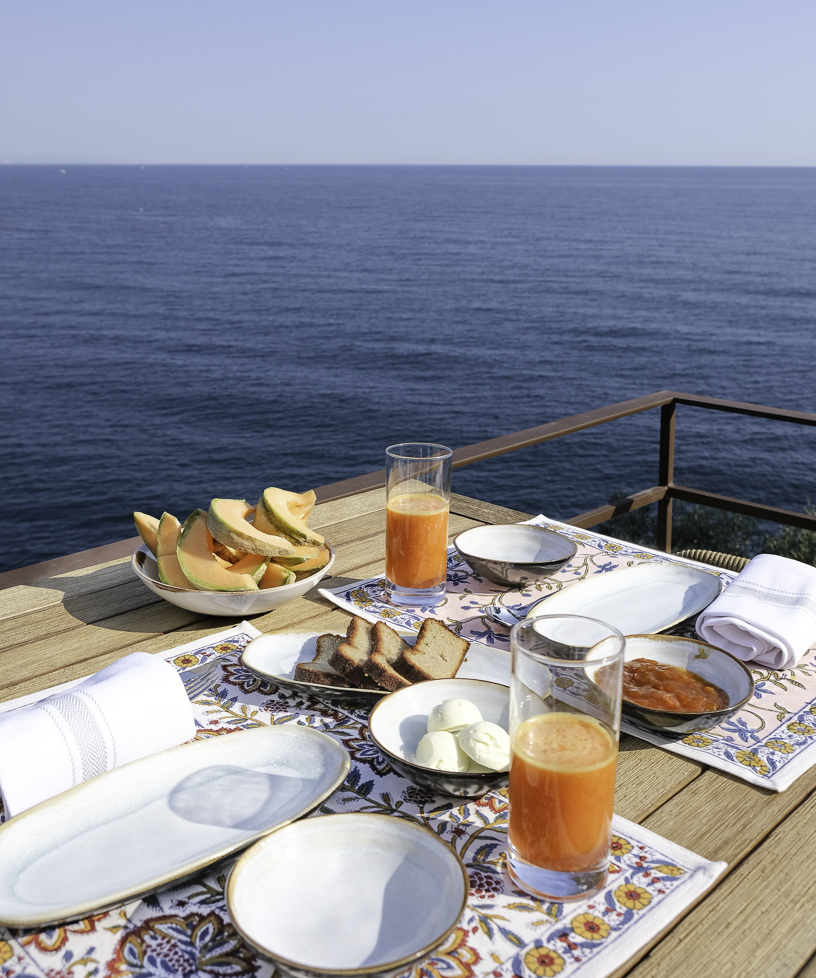 If you love taking hikes and finding secret picnic spots, don't forget to carry a floral tablecloth or a soft hand printed throw that adds such an elegant touch to any kind of outdoor meal.
Siestas are a must for replenishing our body and soul. We absolutely love siestas. A comfy charpoy or daybed under a fragrant jasmine tree or a wisteria is such a luxury! Add a handmade mattress and a few cozy hand printed cushions for extra comfort.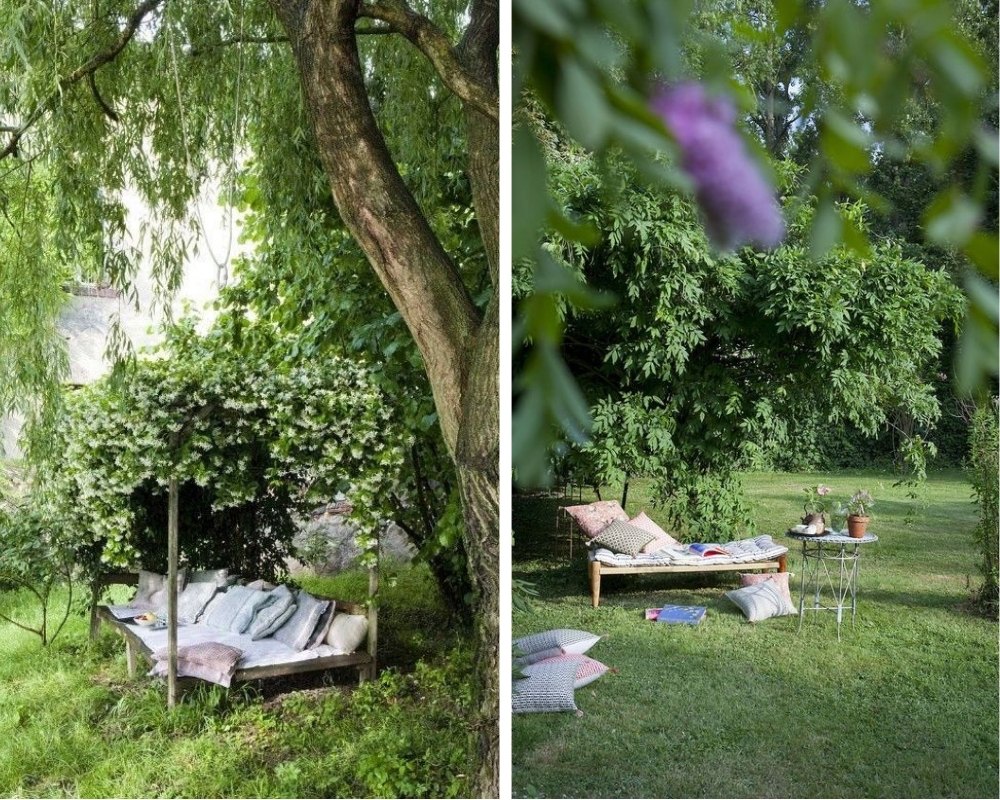 © Pinterest - © Julie Ansiau