Urban jungle mood

Urban jungle mood
Jamini embarks on a new adventure. Once a month, we will bring you our design inspirations, fed by a wealth of travel and encounters with people from various backgrounds and cultures. Usha, the founder of the brand, collects memories and images during her innumerable trips to cities and villages. These, in turn feed into our themes and collections. We love sharing our experiences with you, and this for us, is the essence and spirit of Jamini.
Find out what it feels like to travel in the wilderness and bring some green into your home. "Urban Jungle" is our first theme of this monthly post. Take a big breath of fresh air and let yourself be guided by our advice that reconcile busy city life and lush, vibrant nature.
Whether one looks at architecture, decoration or design, the "Urban Jungle" universe is everywhere. Interiors with large vegetal motifs, natural and fine materials, jungle inspired wallpaper - you name it !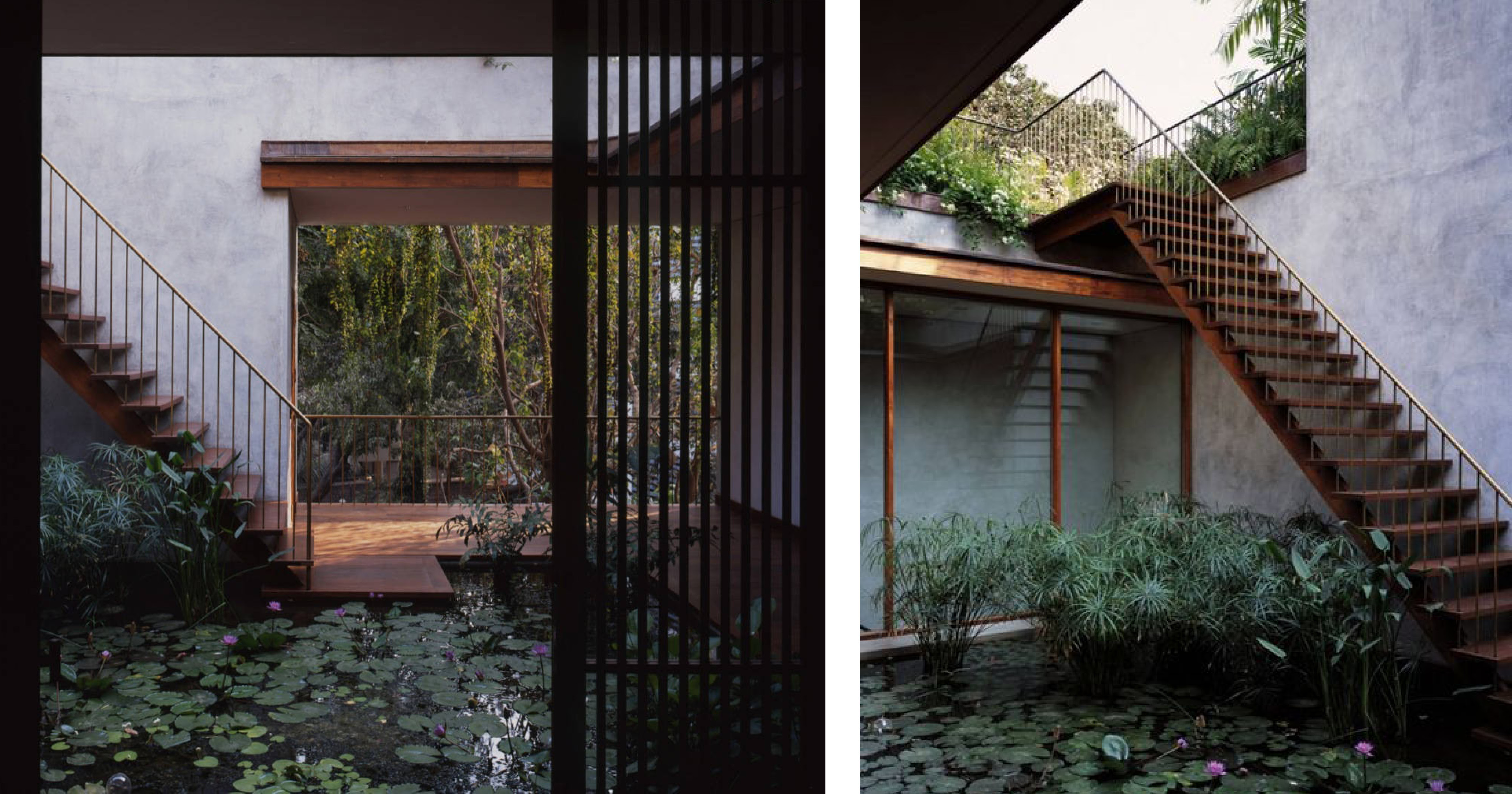 © Helene Binet
House on Pali Hill, Studio Mumbai, Mumbai (Inde)
Our Spring-Summer 2016 collection "Evergreen Forest" is a journey to the magnificent forests of India where tropical plants and majestic animals live together harmoniously. Inspired by animal motifs and rich colors, this collection is perfect to reconcile a love of the wild, with contemporary urban spaces.
Here are some of our favorite ideas :
1) For an atmosphere both ethnic and chic, opt for vintage wooden furniture, mixed with shades of green.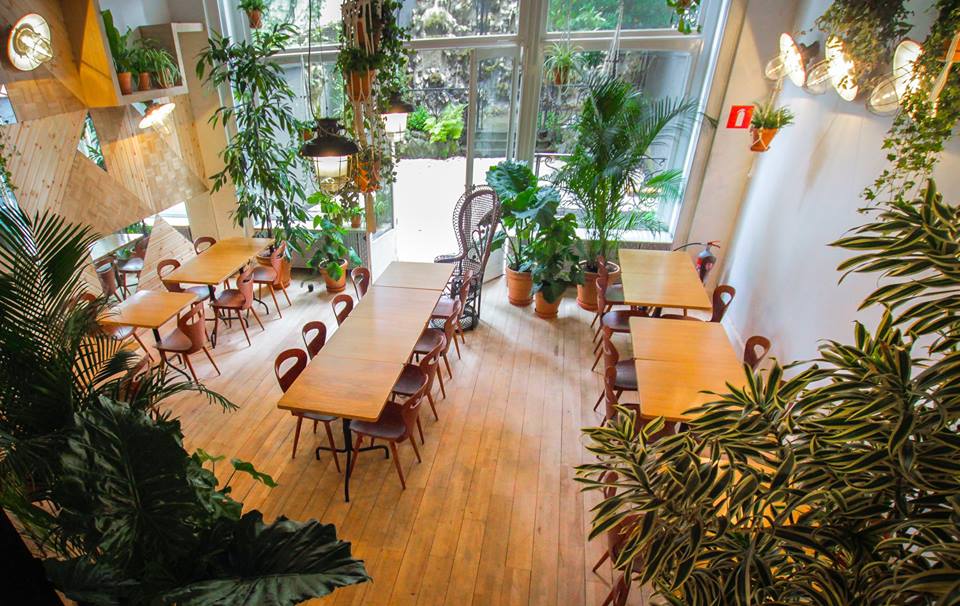 King Kong Restaurant, Brussels - ethnic interior- © Marie Guérin
2) For a graphic and chic atmosphere, choose light exotic prints by combining them with neutral colors like white or black.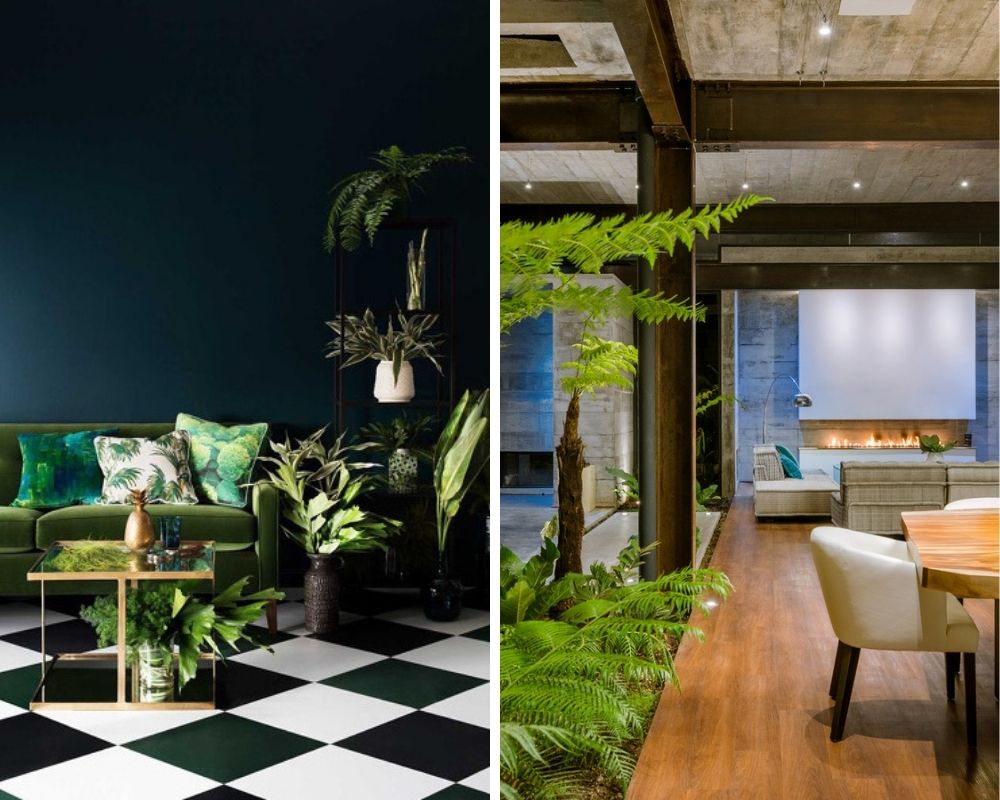 © Haymes Paints - Photo by M. Gemmola
© Andrès Asturias
3) Mix bold, jungle inspired prints, natural fabrics and deep colors to give an lush, exotic feel.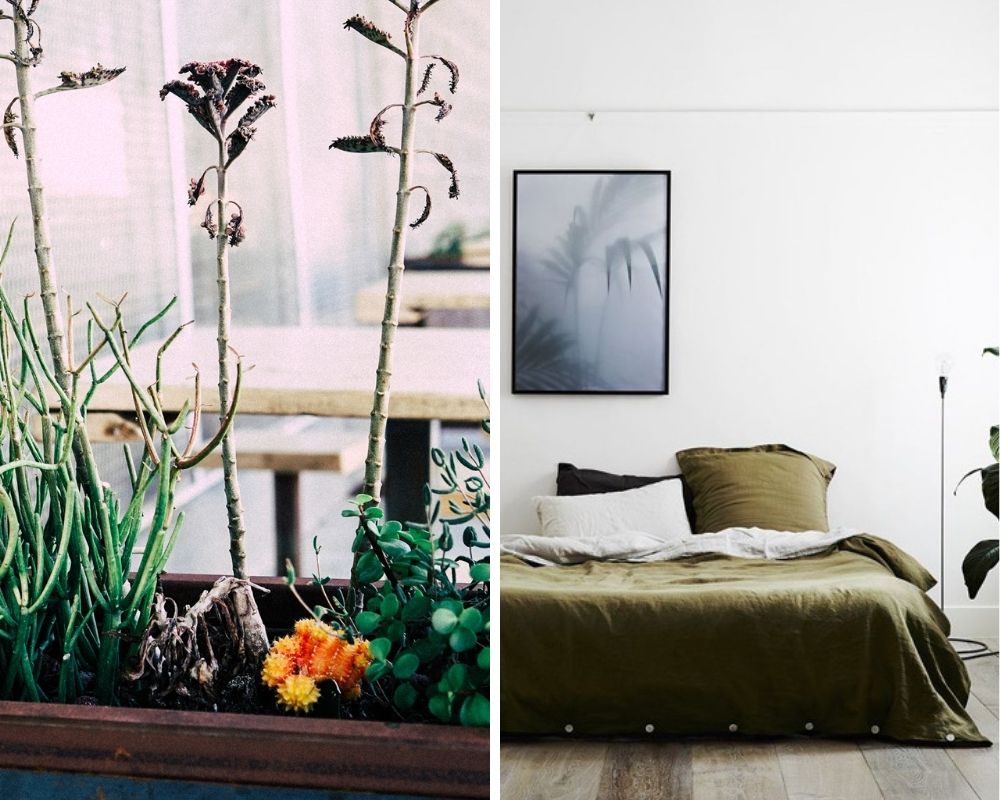 © Canva - © Cultiver Bed Linen - Photo by A. O'Brien
4) For a glamorous and retro inspired decoration with a touch of humor, use bold, exotic motifs in vibrant colors combined with details like a vintage 30s pink flamingo.
© Canva
5) Various species of plants in many sizes flood the interior for a 100% natural spirit. Hang some plants from your ceiling to create the impression of a "plant invasion" !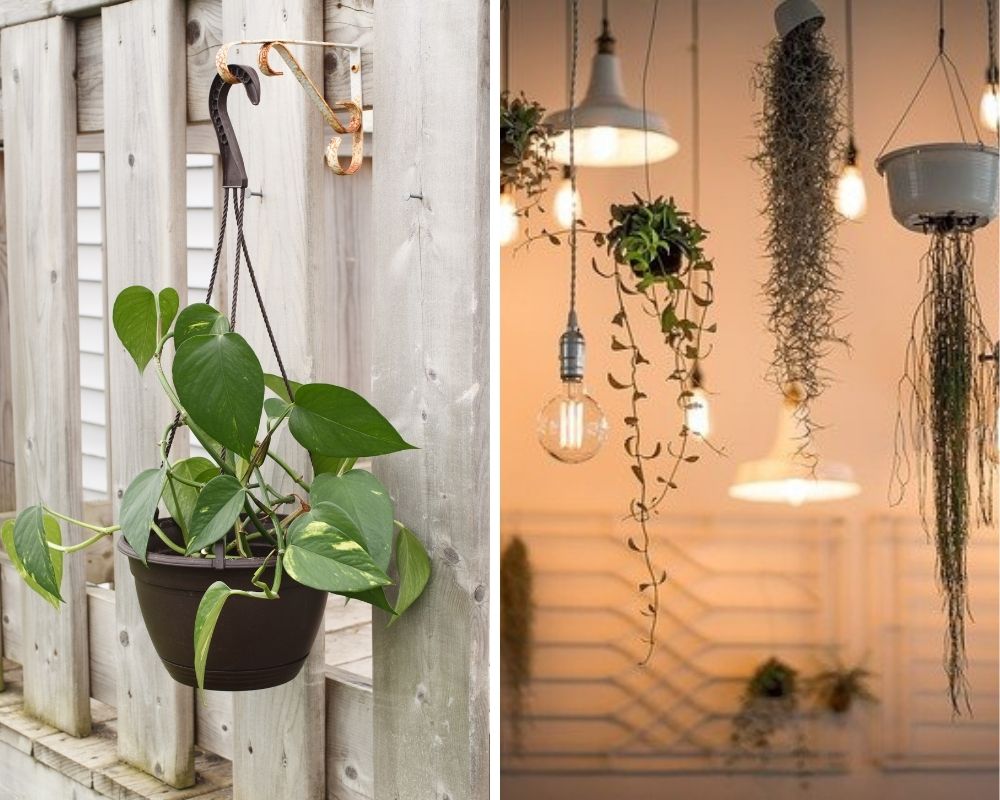 Hanging plants © Pixabay - © Canva