Yellow, color of warmth & joy

Yellow, color of warmth & joy
Yellow, color of warmth & joy has a deep meaning in India. Read on and find out why
Indian mythology refers to Lord Vishnu as tantuvardhan, or weaver, because he is said to have woven the rays of the sun into a garment for himself. He and Krishna, another favorite, are almost always shown dressed in yellow. Seen on the walls of cities and rural homes, rich shades of yellow make their way all across the country and adorn the walls of heritage Goan mansions and Rajasthani havelis.
© Chandigarh, Le Corbustier
© Rajat Gupta for Smithsonian Magazine
The color yellow was originally extracted in India from turmeric. Turmeric, a key ingredient in recipes in both north and south India has the botanical name of Curcuma longa. If the plant's flowering branch is cut at its base, the plant grows an entirely new branch.
Yellow symbolises sanctity and turmeric paste is an important part of pre-wedding festivities and rituals.Turmeric was considered a powerful repellent, with antioxidant, anti-bacterial and anti-inflammatory qualities. Ayurveda emphatically propagates turmeric as an extraordinarily potent spice with at least 20 health benefits, one of them being antiseptic and antibacterial.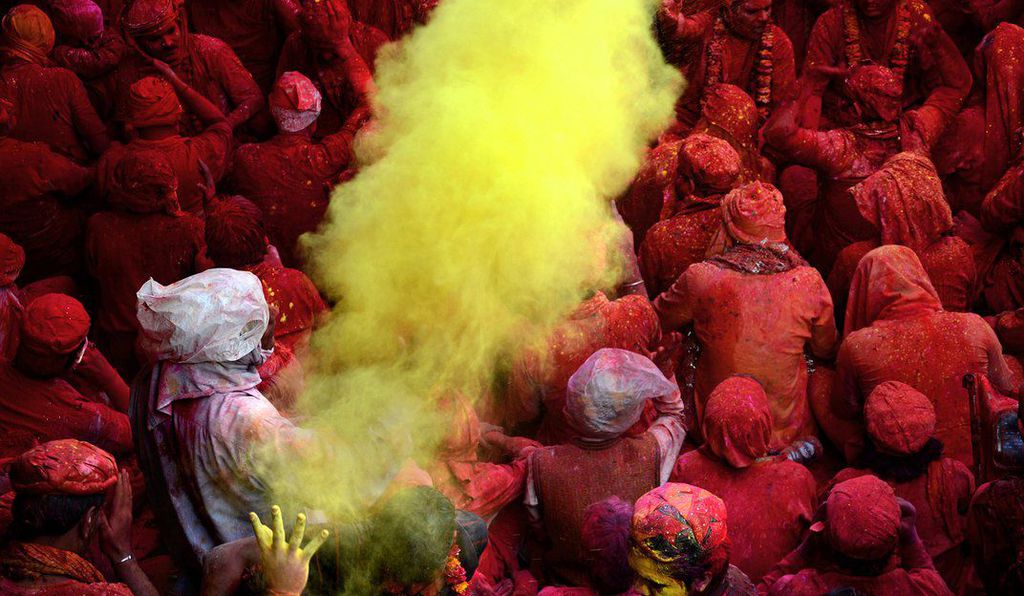 © Deba Prasad Roy for Smithsonian Magazine
It was probably the antiseptic property of the powder that encouraged the application of turmeric paste on or near the front door of Indian homes. A custom equivalent to hanging a green festoon over doors, the patch of turmeric could have possibly been used to prevent small and visible insects from getting into the house. It would also explain the custom of sprinkling turmeric water around the house before prayers and after, in an attempt to "cleanse" the home.
Today, yellow is equated with warmth, hope and optimism and remains an all-time favorite which makes its appearance in each of our collections.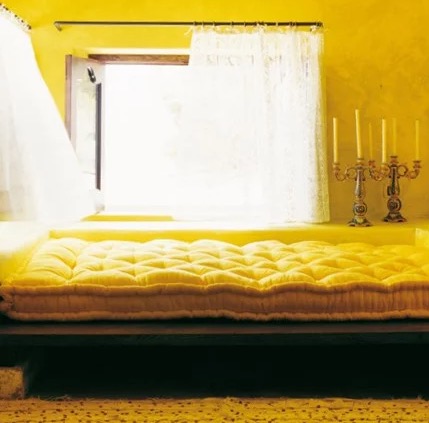 © Mai-Linh