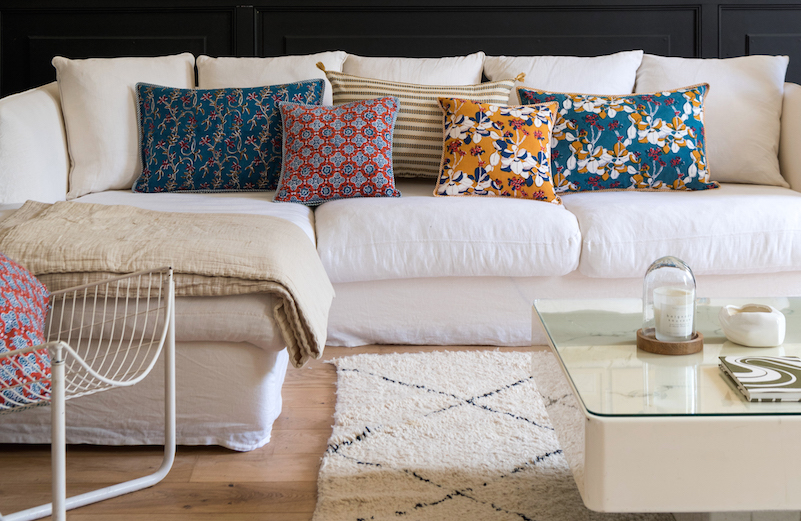 Franco - Indian Alchemy
Jamini by Usha Bora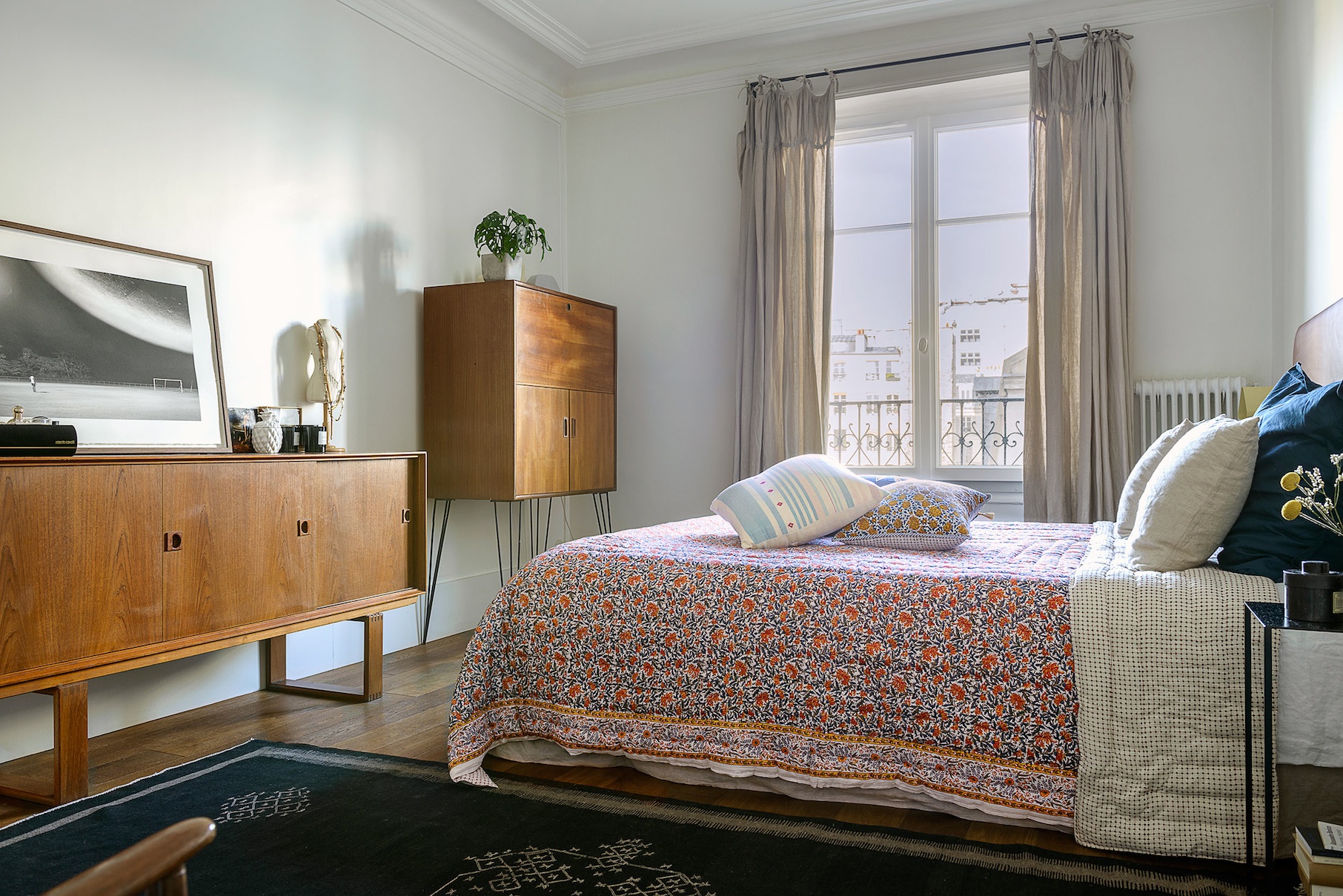 About
The brand
Jamini, a Hindi word meaning the color purple, is a lifestyle brand that has roots in India and which took flight in Paris.

Usha Bora, the founder of Jamini, associates savoir-faire and design from two great cultures to create something greater than their sum. She blends textures and motifs of different vintages and spaces that come together in a unique range of handcrafted lifestyle pieces.

Using centuries-old techniques to highlight how heritage carries within itself keys to modernity is Jamini's philosophy. The brand offers a window into Indian culture and its skilled artisans, capable of dialoguing effortlessly with contemporary French chic to create a modern and quality-driven esthetic. This creates a harmony of color and patterns that is all the more beautiful because of its endeavor to put the spotlight on the ingenuity of men and women passionate about their land and their craft.

Usha glides effortlessly between two worlds and understands both perfectly. With the inventiveness of an alchemist, she identifies and isolates, curates and mixes, and ultimately accelerates and transforms. Jamini is much more than a lifestyle brand, it is an intriguing journey where reality transforms itself into poetic elegance.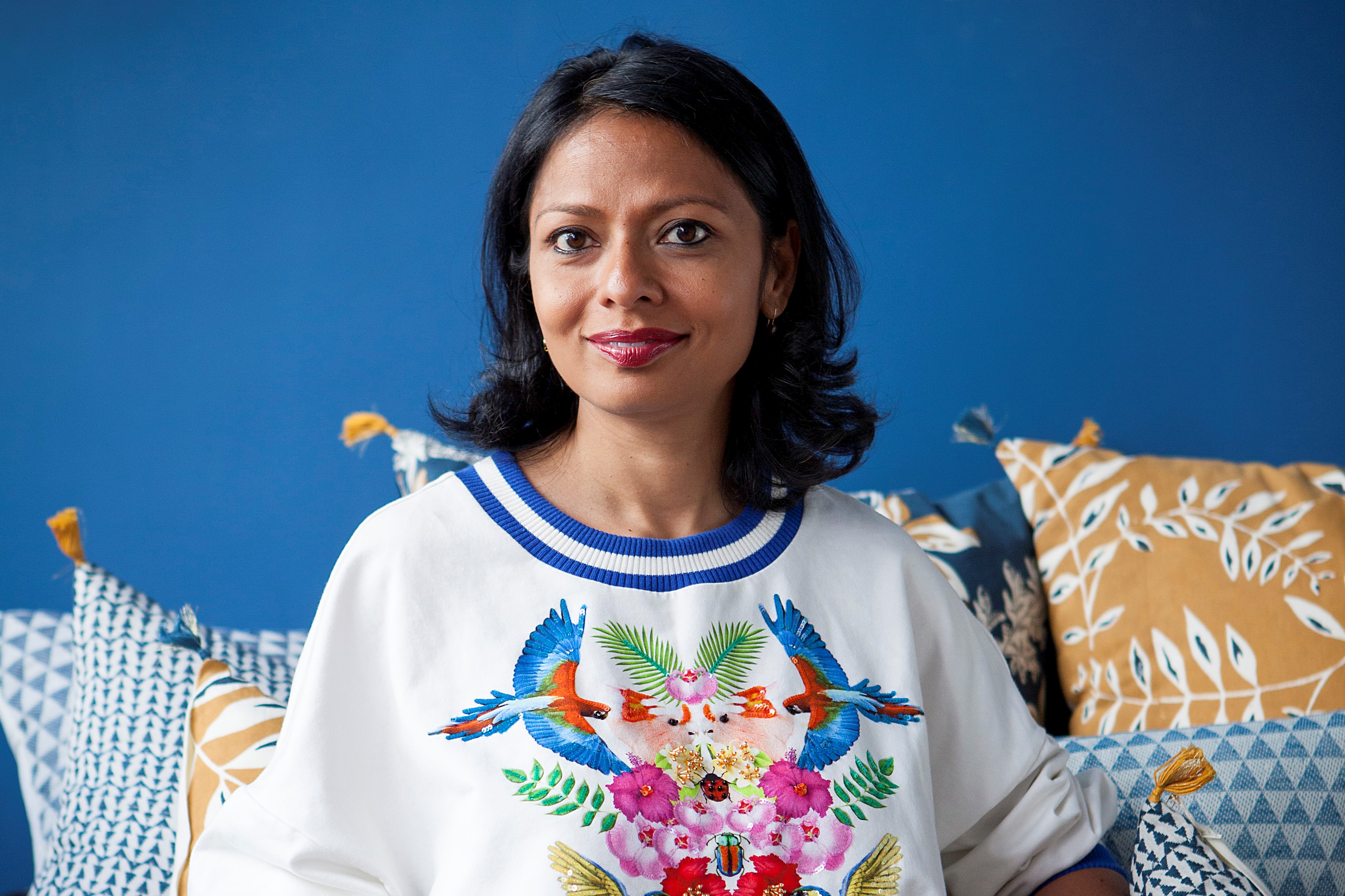 The founder
Usha Bora
She has the energy and the determination born in the early morning light, that casts no shadows, to follow a trajectory that was hers to define. Usha, or « Dawn » is keeping the promise she made, somewhere in the extreme eastern region of the Indian continent. She is a « child of the earth » as she calls herself. Assam is where she spent her childhood, surrounded by tea bushes and immense forests under the administrative authority of her grandfather, home to rhinos, elephants and tigers.

She left this land of beauty, parts of which are classified as a UNESCO world heritage site, to shape her future, one that she imagined to be more exciting than her adventure filled childhood. At age 16, she headed towards Delhi and followed and exemplary path, attending the best school, university and business school in India, the Indian Institute of Management in Ahmedabad. After completing her business degree, Usha expanded her horizon towards Hong Kong and worked in a marketing position for an American firm. A change of meridian came soon after when she met someone who became the father of her children and moved to Paris, the city of love. She, who always loved beauty and knew where to look for it, joined L'Oréal for a few years. But the birth of her first child made her feel the urgent need to create a bridge with India. A lucky discussion with a close friend made her realize that she could apply her sense of esthetic and work as a freelance-sourcing agent for some of the top French brands for textile ideas from India.

A few seasons later, Jamini was born as a natural extension of Usha's passion to showcase the elegant beauty of textile traditions and the skills of expert artisans from her country. More than a just an esthetic adventure, it is a committed endeavor to confront human and ecological challenges with which we are faced, in this world with rapidly shrinking boundaries and resources.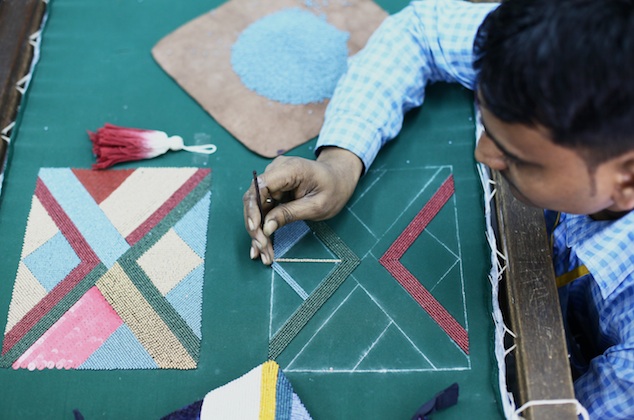 The artisans & their materials
Jamini finds inspiration in the heart of Assam, with her fabrics, techniques and culture. This region, extremely rich in natural resources (tea, wood, fuel and coal) also has a thriving textile industry, as in most parts of India. But this rich land, due to its geographical location has also lagged in economic development and suffered various political instabilities due to violent clashes between people of different tribes and ethnic backgrounds.

This mélange of people and tribes is one of the principal reasons for the proliferation of diverse weaving techniques that the region is known for, an immense source of inspiration and experimentation for Jamini.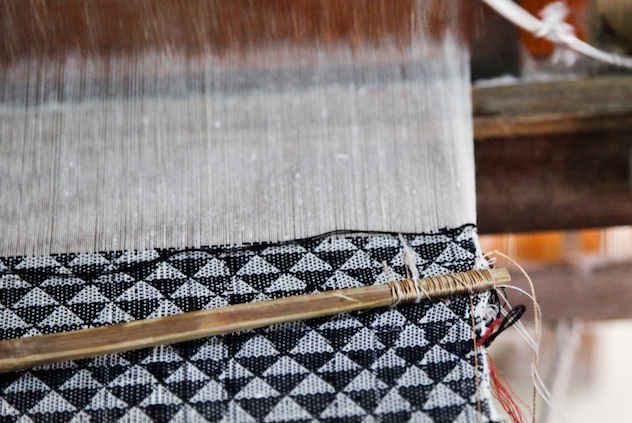 Weaving, our favorite technique
Hand weaving cotton and silk yarns is very popular in Assam. Almost every home has a spinning wheel and a hand operated loom, and women weave their own fabrics, thereby earning some sort of economic freedom. Each tribe has their own code for weaving motifs of humans, animals or purely graphic patterns. Jamini works with different weaving clusters focusing primarily on Eri silk (or peace silk) or a soft, pure quality of cotton.

Eri silk is a quality that is rare and exceptional. It is made from yarn that produced by the Eri worm, and gathered without killing the worm. It is a warm and heavy quality of silk that is simple, and yet extremely elegant.
Block printing
Block printing, or Dabu, a hand printing technique using wooden blocks, is often associated with Rajasthan, but is now quite commonly used across different parts of India. Jamini uses this technique scarves and tote bags.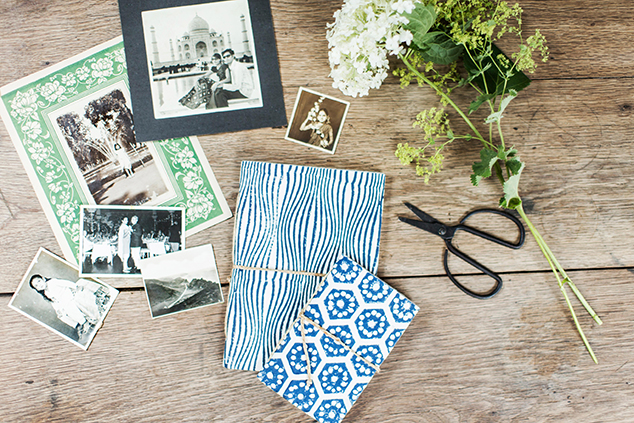 Hand made paper
Jamini makes beautiful notebooks from 100% natural and handmade paper. The brand works with a small workshop that has found a way to make paper from elephant and rhino waste without ruining the precious forests of Assam. The inventor of this method is none other than the founder's father, a person determined to protect the environment and offer a source of income for the women in the villages surrounding the forests. The family has also created a trust that helps protect the forests from poachers and deforestation – environmental issues that are not commonly discussed.

Behind every method and material used by Jamini, there is a strong determination to preserve beautiful and centuries' old and traditions in full respect of their human and natural environments, while harmoniously integrating them with a contemporary esthetic.