Anumitra, our friend and multi faceted chef from India

Anumitra, our friend and multi faceted chef from India
It's time to celebrate! We opened our first store in Paris 5 years ago and we decided make this anniversary even more special by bringing you a taste of our favorite East Indian food this summer.
Say hello to chef Anumitra Ghosh Dastidar, our friend and multi faceted chef from India. Anumitra comes from Bengal, a neighbor of Assam, in North East India, home of our founder Usha.
In addition to her talent as a chef, Anumitra has a PhD in cognitive linguistics, and has worked across the globe, learning and training from experts in India, Japan and Thailand. We admire this exceptional lady with a sunshine smile.
We are very proud to introduce you to Anumitra and we hope you will come by to taste her magic this summer.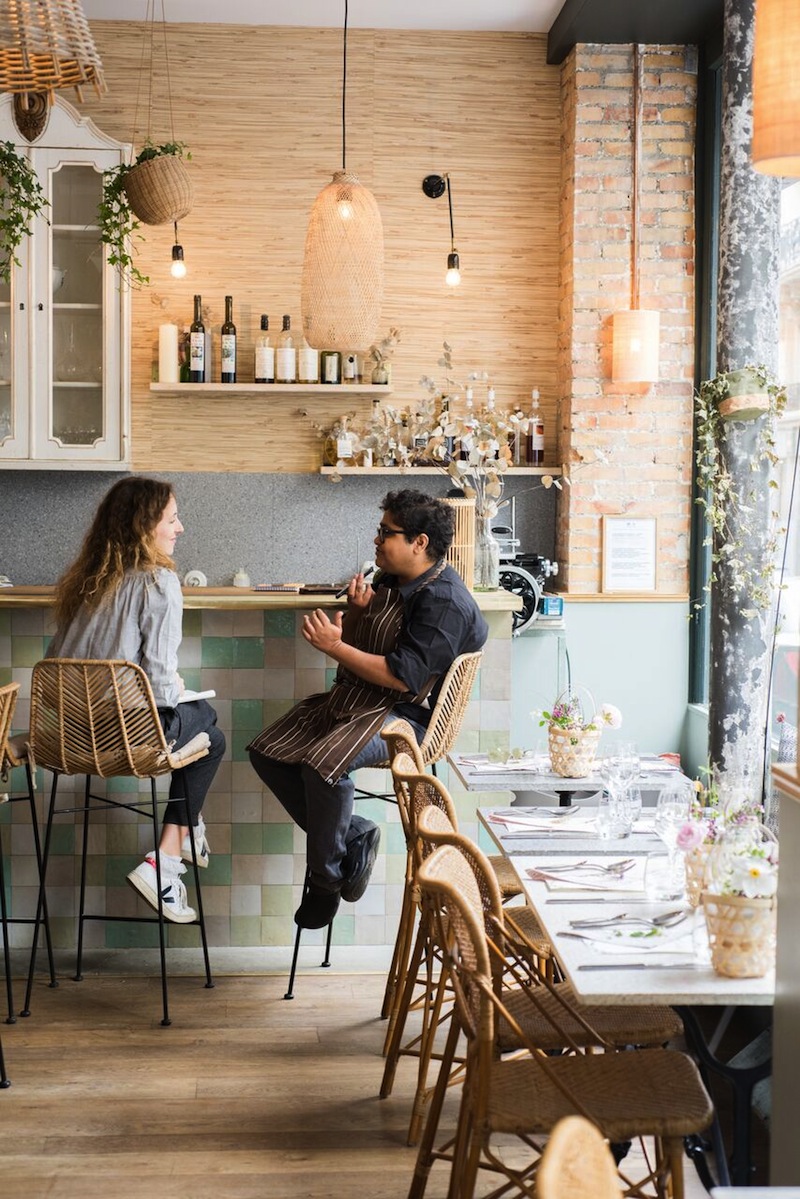 © Géraldine Martens
1. How did your love for cooking begin ?
I have always been excited about food and the visual aspect of ingredients. Growing up, I spent a lot of time with my mother and my grandparents, all of whom were great cooks. When they were cooking , I used to sketch the ingredients they used. My grandmother, being old, preferred her food to be quite light and we would pick fresh vegetables from the garden to create menus for her - I always loved this.
2. Tell us about your family and how they reacted to your dream of becoming a chef.
In my family, everyone is a foodie! However, the idea of having a daughter as a chef was never appealing to anyone in the family. A doctor or a professor is what they would have liked me to be. Having a daughter who is a chef is nothing they would accept, so I really did not discuss it very much with them. A few times, when I mentioned that I wanted to be a chef, no one seemed interested. So I pursued my academic career and completed my PhD. With my degree in hand, I finally decided to enter the professional culinary world.
3. What are the challenges you faced in India being a woman in a gastronomy industry dominated by men ?
It is a constant struggle to prove myself. Male colleagues rarely consider me to be in the same league or take me seriously. Sometimes, they offer to carry things for me thinking that I am too weak to carry my own kitchenware - but the one who offers to do this might be small and skinny himself! I am used to heavy lifting and physical labor but I have a hard time convincing people of my strength.
I worked for a few years at a restaurant called Diva, and I had a great boss. She was a very kind woman. I was also lucky to train under a Japanese chef at the beginning of my career and he did not care if I was woman or a man - he was a very nice person to work for. He simply wanted to pass on his knowledge and expertise, and valued the fact that I was a curious learner.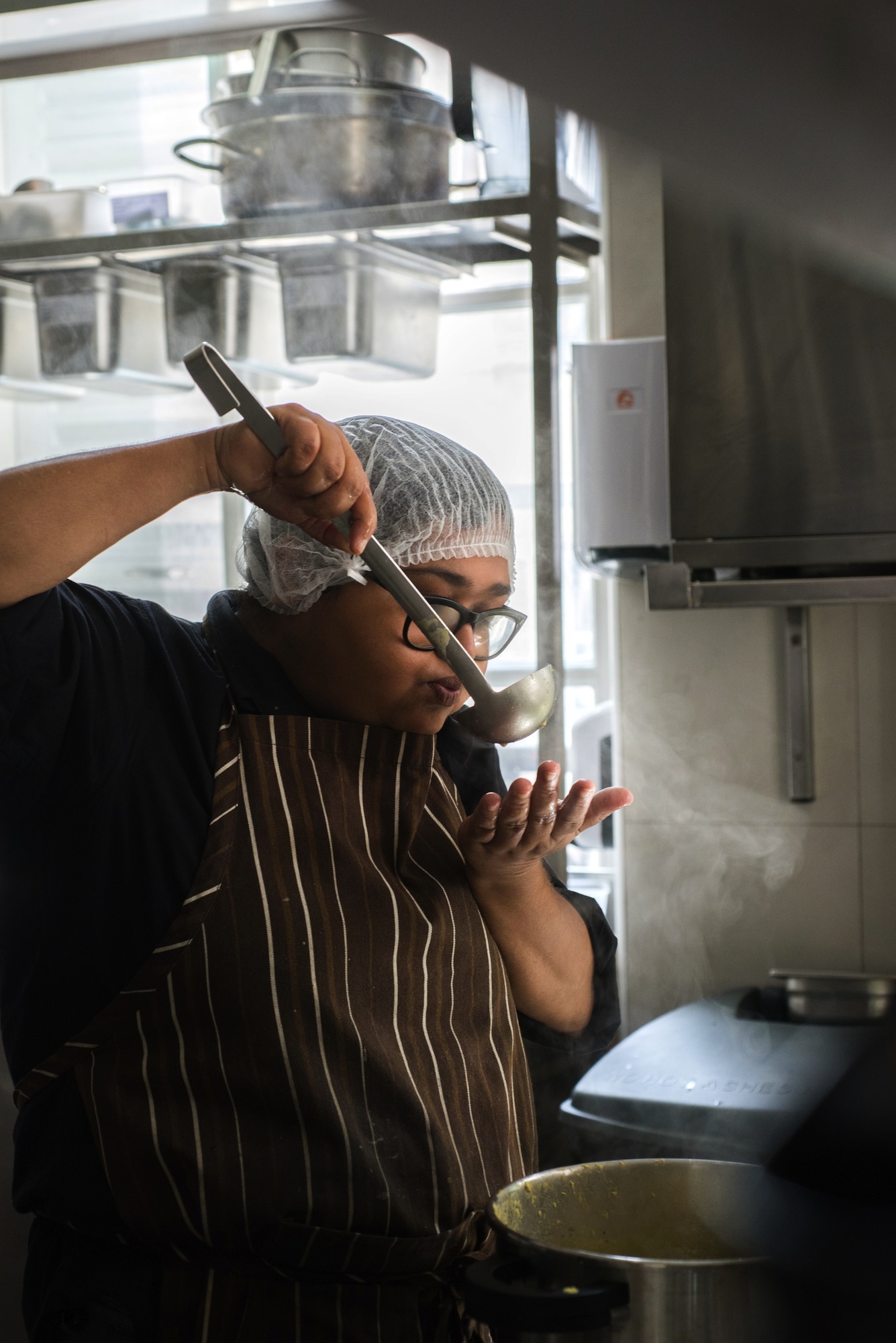 © Géraldine Martens
4. Do you have your own restaurant? What are the interesting culinary projects you have worked on?
I started my career working in a Japanese restaurant in Delhi. After a few years, I opened my restaurant called Big Bong Theory. Bong is the commonly used word for Bengali, in India. I wanted to showcase homemade Bengali food in a more professional restaurant setting.
My following experience was at Diva, a lovely Italian restaurant in Delhi. We worked on a modern interpretation of classic Italian food and during this time, I traveled to Japan, East Asia and China. A few months ago, I realized that my Bengali roots were calling out to me. So I quit my job at Diva, and focused on a fabulous project for the Kochi Biennale, India's premier art Exhibition that lasted 3 months.
I received a call from the curator of the exhibition who wished to include food for the event. My project at the Biennale focused on homemade food from all across India. I created menus from regions as varied as Kashmir in the North and Manipur in the far East. I had a great time experimenting with partner chefs and pairing rice from the North of India with cuisine from the South and menus that were quite inventive. I created one hundred and eight different menus for one hundred and eight days of the festival! It was a tough challenge but I enjoyed every moment.
Finally, inspired and motivated by some discussions, I started a project called Edible Archives. I traveled across India to collect and archive different varieties of indigenous rice. Many of these varieties are not commercially available - farmers grow them for their own consumption. Rapid industrialization in India has had an impact on agriculture and small farmers, which means that many of these varieties are in danger.
Would you recognize it ?
© Géraldine Martens
5. Tell us about your favorite travel experience related to food and how that has influenced your career.
That's a difficult question! I travel very often and most of my travels are centered around food. My favourite experience has to be the one in Thailand, followed by my experience in Japan. When I was in Thailand, I worked with a senior Thai chef who wanted to popularize traditional Thai cuisine. My life was hard in the beginning with this chef, but working with him led to a lot of introspection about myself and touched a deep part of my soul. For example, I remember how, one day, he placed 3 varieties of coconut in front of me and asked to me taste the water from each and tell him which variety grew near a canal, near a river and near a sea!
He made me understand how these elements have an impact on the taste of our food and this changed my perspective completely. I learned that food was not really about good or bad tastes, but about the parts of you which have been touched and how it makes you think. It taught me to introspect and looked at my projects differently. When I am at work these days, it's not only about the operation that I manage, but the connection that I have with myself deep within.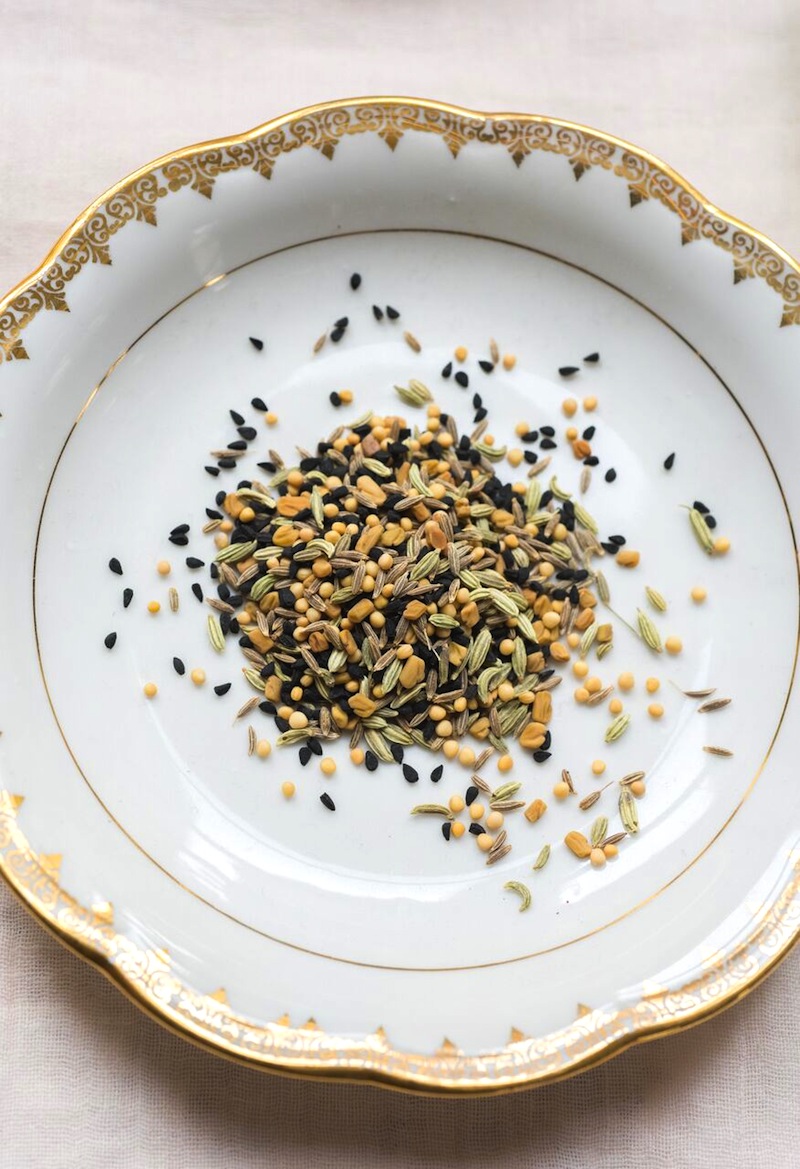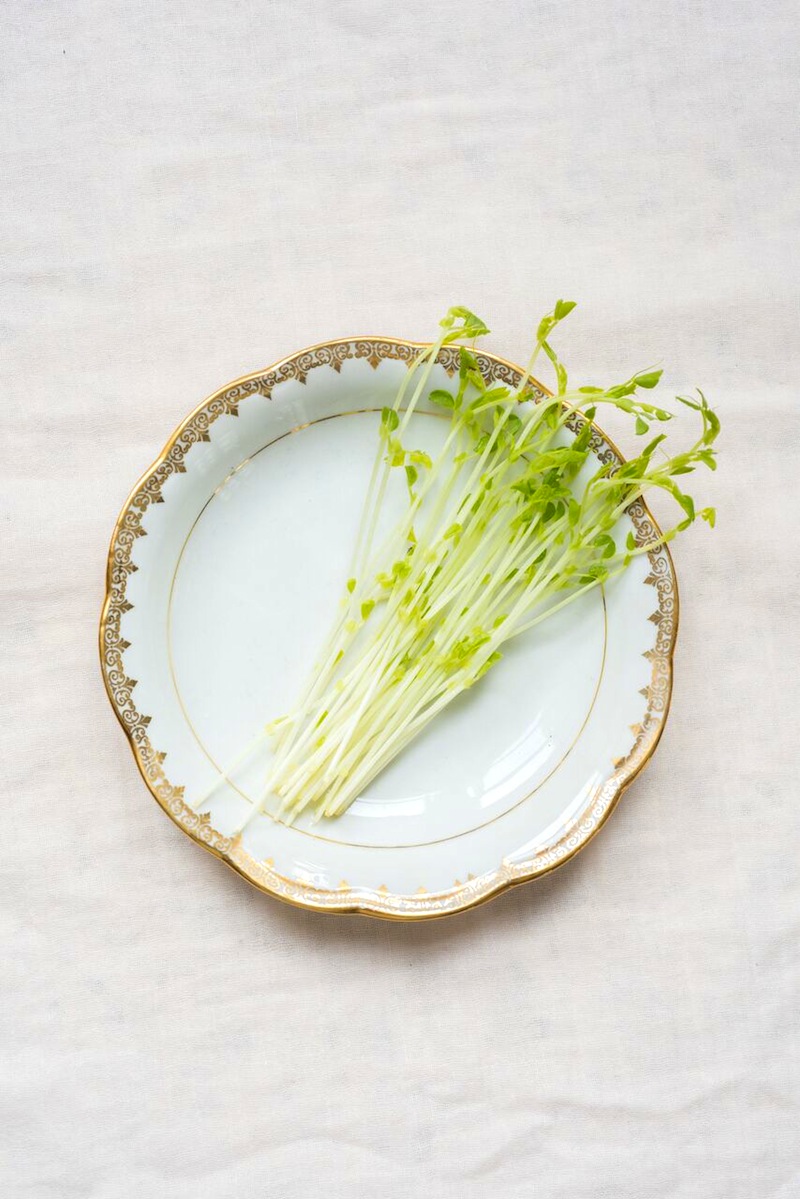 © Géraldine Martens
6. How would you define your culinary style?
My culinary style is constantly evolving! I have worked with different types of cuisine .... Italian, Thai, Japanese, Chinese, a little bit of Mexican, some Vietnamese as well as different kinds of Indian regional cuisines. At this moment of my life I am going back to my roots and experimenting with food from East India.
I pay great attention to details and ingredients, their origin, and try to source organic produce and which tell the story of the land on which they grow. I am less interested in the "type" of cuisine but more in innovating and combining different ingredients in a clever way.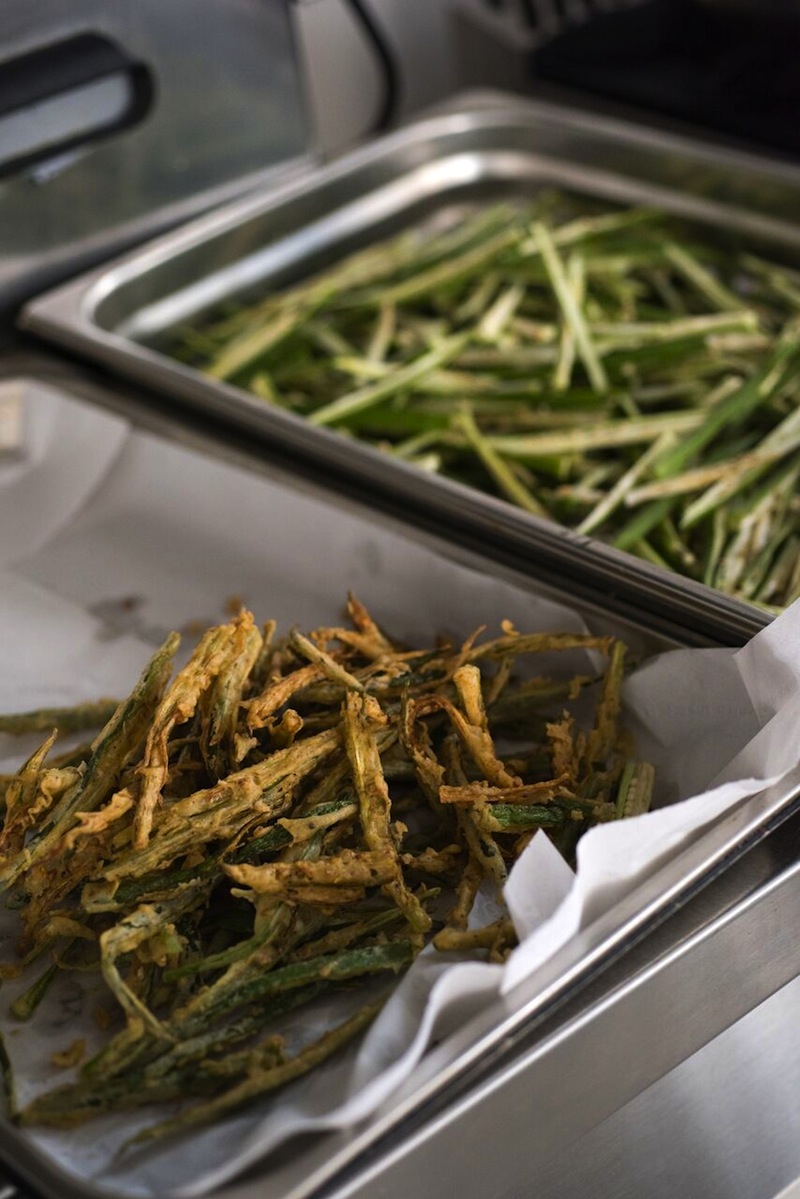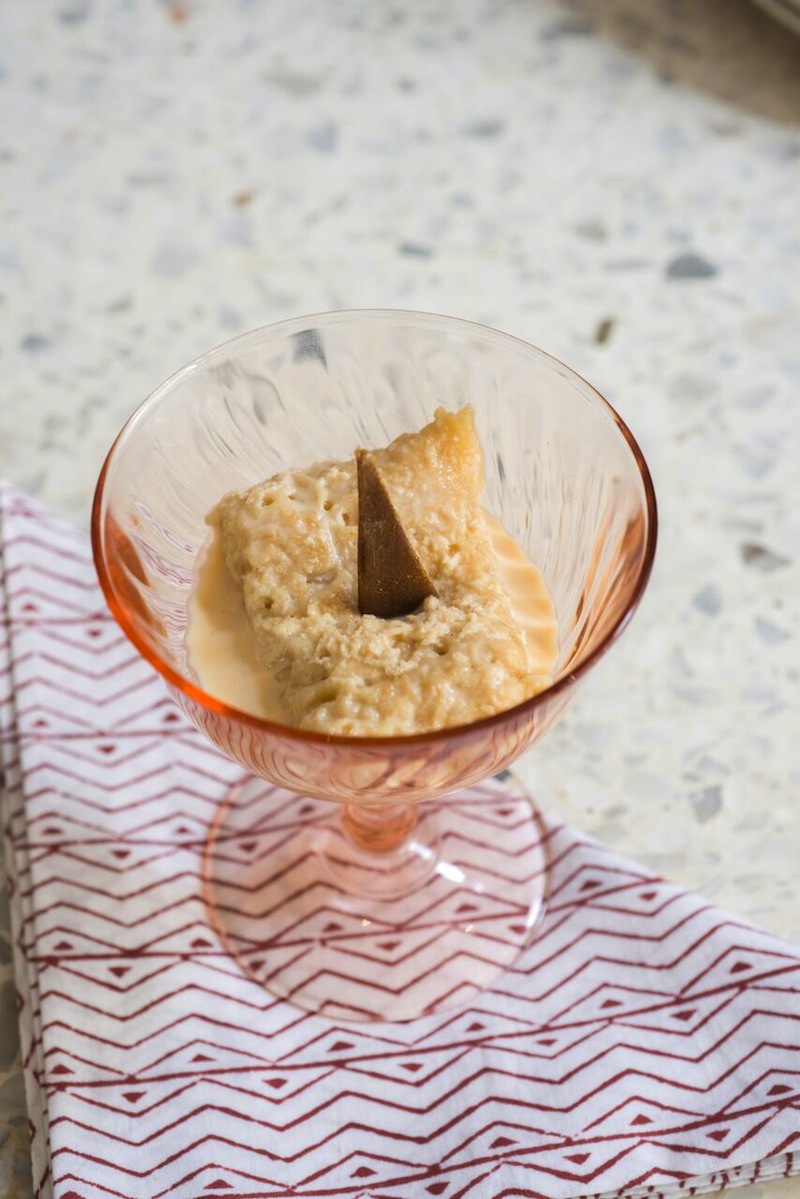 From the top to the bottom : delicious fried gombos - the "Peethé", for sugar lovers
© Géraldine Martens
7. How is the cuisine of North East India different from the relatively well known North or South Indian cuisine?
The cuisine of North East India is very different from that of other parts of the country, and relatively less known. As a linguist, I think I can draw similarities between the language differences in India as being similar to that of the differences in cuisine. For example, North Indian cuisine is similar to cuisine in Afghanistan or Pakistan because they are geographically closer to North India, but not politically connected.
North East Indian cuisine, in a similar way, is closer to Burmese or Thai cuisines, because of geographical proximity and rather different from North Indian cuisine, inspite of the fact that these 2 parts of the country are politically connected. The farther east we move, the lighter the food becomes. The ground becomes more hostile, ingredients are fewer, which influences the cuisine. Meals are composed of rice, lentils, vegetables, and have a similar structure to those from other Indian regions, but the ingredients would be completely different and often, indigenous to North East India.
8. How did you create the menu for Kaziranga Express?
Two main factors influenced me while I was thinking of the Kaziranga Express menu. Firstly, my experience with the University of Chicago in Delhi where I had the chance to introduce North East Indian cuisine to a group of people who had no experience with this type of cuisine before, and secondly, my Edible Archives project which focuses on different varieties of rice. I traveled extensively to create an interesting menu for the first project, tasting ingredients and dishes from different states of India, and have integrated a few of these in the Kaziranga Express menu.
I also discovered amazing varieties of rice like the Pink rice from Mysore, the favorite rice of the royal family, that I have included. My Bengali roots happily find a place in the menu as well, with the various kinds of mustard that I have used!
9. Which aspect of French cuisine inspires you the most?
I love how French cuisine gives a major importance to the ingredients! Even something like soya sauce is used innovatively and creatively to create a French touch. I also admire how French people are connected with food, are curious, and want to understand the origin and the food's "terroir" which is on their plate. I appreciate the value that is given to local and organic produce in France.
And most importantly, we have one thing in common between French and North East Indian cooking that I love - mustard of course!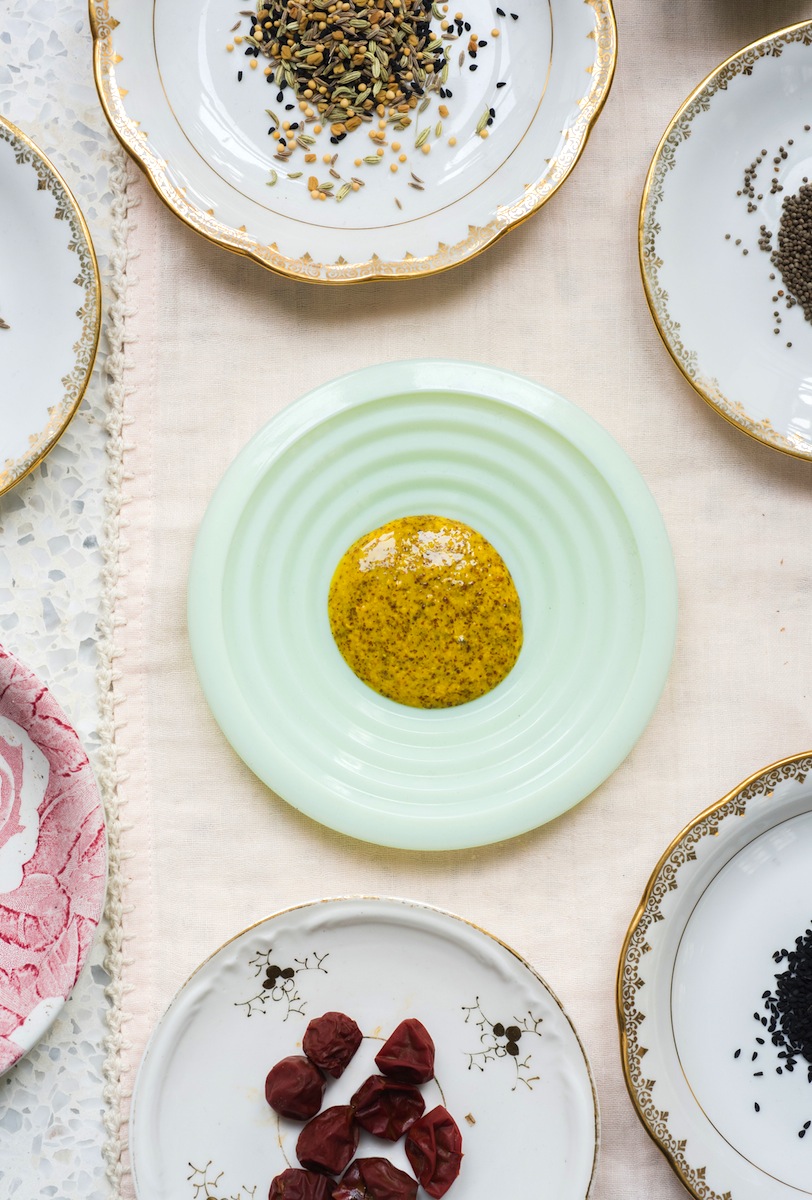 © Géraldine Martens
10. How do you see your work alongside Jamini's vision ?
I feel that Usha & I share similar visions about our work - our origins and cultural identities shape our "métier". I talk about ingredients in my food and she values the traditional art and craft of our communities. We might create different products, but we are very similar in our approach to what "makes" our product. I love the Jamini aesthetic and I love the universe that Usha has created around the Jamini brand.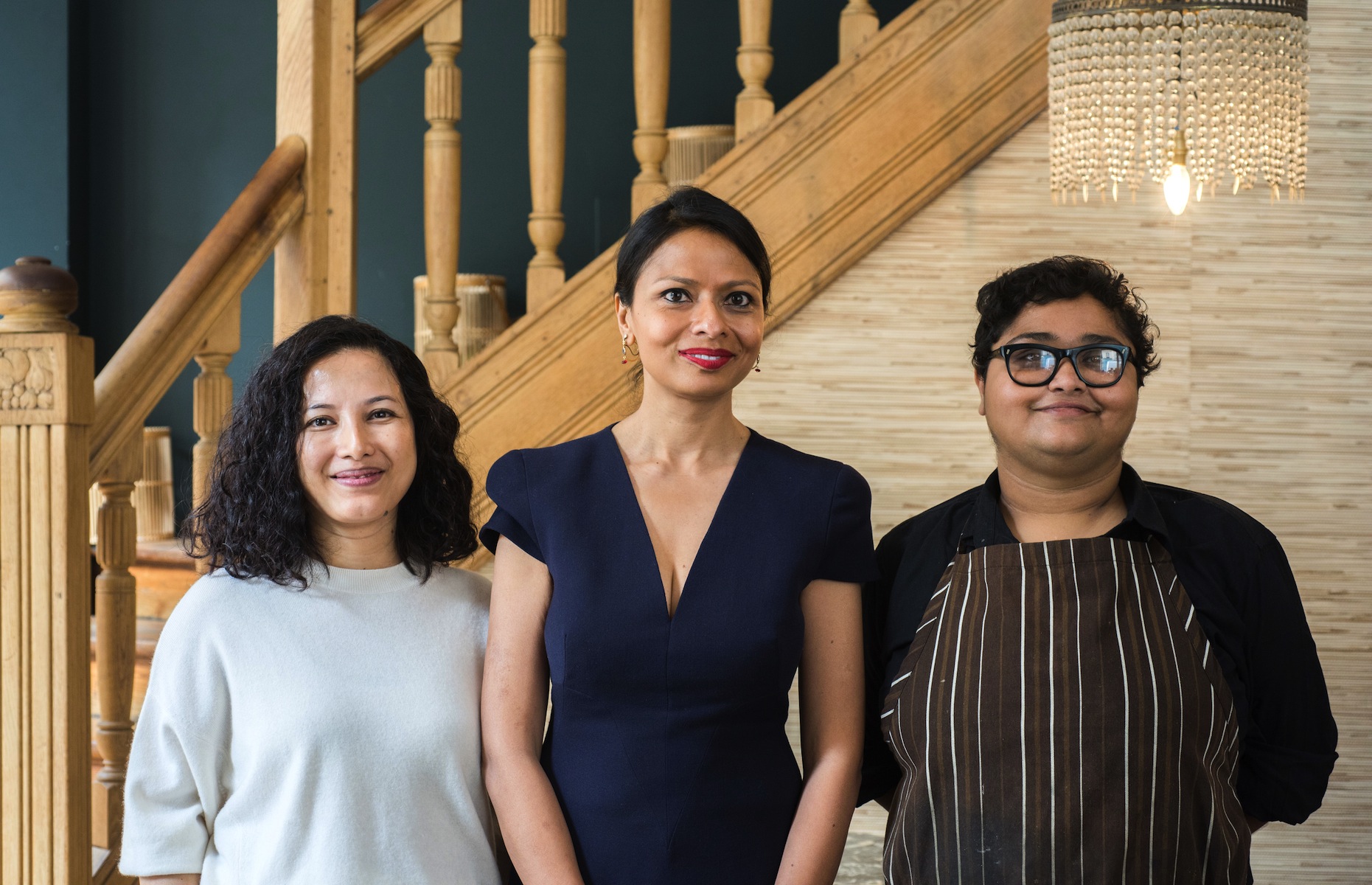 The dream team !
© Géraldine Martens