Giovanna Del Sarto, commited photographer

Giovanna Del Sarto, commited photographer
Today, we introduce you to Giovanna and her "A Polaroid for a refugee" project
Usha met Giovanna a few months ago in Paris, and she immediately loved her bubbly personality. She introduced to Usha her latest project "A Polaroid for a Refugee" : through polaroid portraits of refugees she seeks to bring the viewers to the centre of a crisis which is one of the biggest challenges of our times. This humane project strikes an echo in the world of Jamini - we weave bridges accross cultures through our creations.
Giovanna's empathy and artistic aesthetic inspire us and we are proud to present her to you !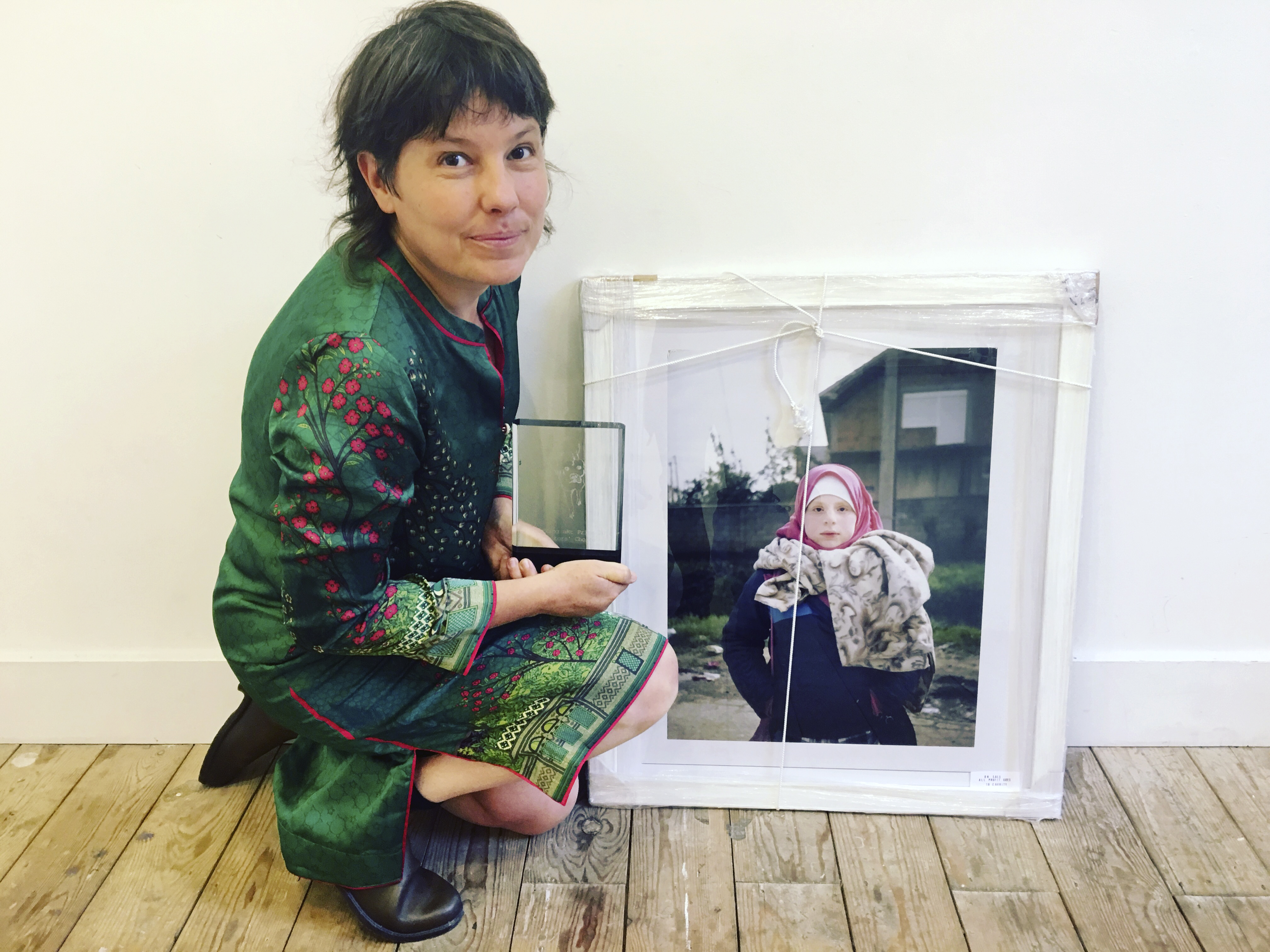 © Giovanna Del Sarto
What inspired you to start this incredible project ?
In 2015, I was fed up with people constantly moaning and the media's concentration on the negative side of migration. What inspired my project was my desire to witness reality. As I expected the situation was rather different. Yes, we were experiencing one of the biggest cases of migration, but these people were not invading Europe they were coming to find safety.
You talk about your pictures being a consequence of building a relationship of trust between your subjects – how did you do this in the camps ?
At first, I decided to volunteer with independent local and international charities to be closer to refugees in transition and really understanding their situation and anxieties. Afterwards I went to the Idomeni Camp and the dynamic was completely different - the Macedonia border was permanently shut and unfortunately they had nowhere to go.
So, in these circumstances, there was plenty of time to build relationships around mugs of coffee, laughter and Polaroid pictures.
What was the response you received from the men and women you photographed ?
The response was great - a source of great joy for all of us. After taking the photo I needed to keep the Polaroid under my armpit. Imagine the reaction to that ahahahah! The beauty of the instant polaroid - the picture revealed itself and made everyone smile.
Most importantly this little image was kept as a treasure. I met some people on two different occasions and they showed me the polaroid that they kept in their wallets.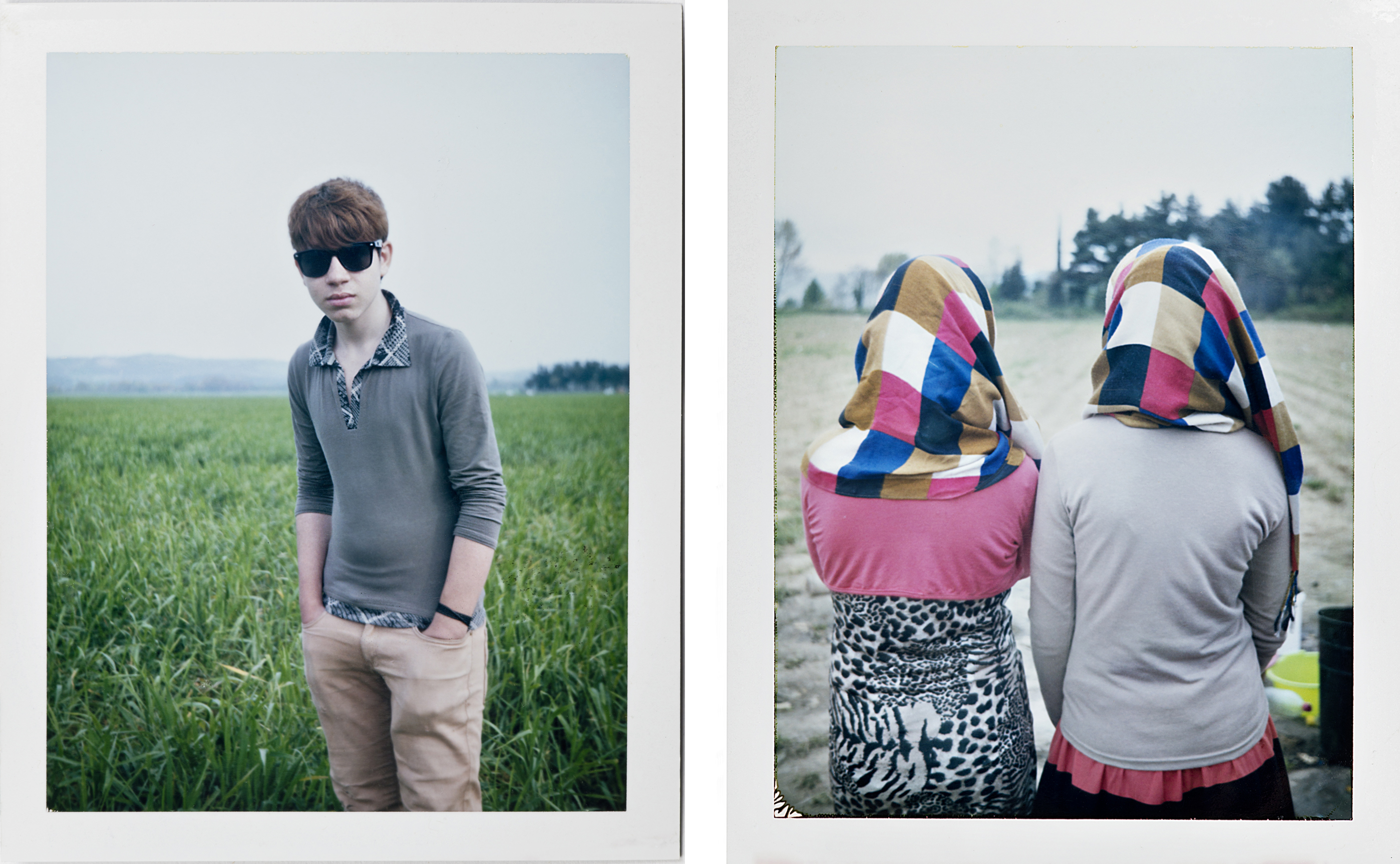 © Polaroid pictures by Giovanna Del Sarto
Your project aims at shaking off the globalisation of indifference – tell us about some of the responses you have seen to your work
I am so pleased by the positive response to my "A Polaroid for a Refugee" project. As I like to say: "WOW, this project has got its own legs. I doesn't really matter if I promote it or not.
" People constantly say to me that they are very moved by my Polaroids, and are inspired to go and volunteer. This is what my project is all about.
Quite simply "A Polaroid for a Refugee" exists to help people to reflect and empathise.
To retell a person's story through photography requires taking the time to really understand the back-stories. Could you share a story that particularly struck you ?
As you can imagine, each polaroid has a little story attached to it. I want to tell you the story of Narimare. There is no Polaroid to show you because she did not give me permission to use it.
Last April I went to Idomeni Camp from Thessaloniki, a tiny village on the border of Macedonia. Due to the border closure there were more than 11,000 people living there, in limbo, waiting for their crossing. Not having any place to stay for the night, I asked a Syrian lady called Narimare, if I could sleep outside her tent. Well, do you think she understood a funny Italian lady who was gesticulating instead of speaking in Arabic? No, of course not :) So, when I turned up with my rucksack and my sleeping bag she looked a bit puzzled :) We had a big laugh and we sat down having a coffee in the field. I spent the night there, trying to communicate while eating the dinner that she had cooked. She made my bed in her tent and I slept really well.
Narimare was a strong woman, a mother and always smiling. I began to understand that she could not do otherwise for the sake of her 6 kids. She was traveling to Germany to be reunited with her husband.
We kept in contact through WhatsApp until June (thanks to google translate we managed to communicate). She managed to smuggle her family through the Macedonia border but the police sent them back to Greece. She contacted me in despair. I tried to help her find a safe place to stay in Athens. Something happened in the meantime and I lost contact.
I really hope they are ok wherever they are.
You described capturing a moment in a refugee's life offers an escape from everything they are going through - do you think that is fundamentally the role of art to offer an alternative perspective on the present moment ?
Art is the most beautiful form of transposing reality into something that people can enjoy. I have noticed that this sad, unstable, inhuman reality of floating people has contributed to the flourishing of several artistic projects (photography to sculpture, handmade boats, theatre pieces…).
I believe that "A Polaroid for a Refugee" ultimately has this role: showing people that we are all the same, no matter where we come from, what we believe in or what we eat.
You share with Jamini a way of creating beautiful, personal works that tell stories – if Jamini were a photograph, what would it be of ?
If Jamini was a photograph, it would be a gentle whirlpool of colours to embrace at any time :)
Your work encourages openness and offers a window into different cultures that is so important in recognising our shared humanity. Tell us your dream adventure in India.
I love India. I have been there several times and most recently last year.
It was a special trip because my niece Monica and I fulfilled my brother Marcello's last wishes to have his ashes scattered on the Ganga river. Marcello was very closed to Indian culture and he was the one who inspired in me, so much love for this great country.
Every time I go to India, it's a dream adventure.
Any ideas for your next project that you want to share with us ?
In October I am going to Varanasi to attend a 10 days Photographic Workshop by Italian photographer Fausto Podavini. So I really hope that India would be my next subject !
However, in November I am going back to give out more Polaroids again.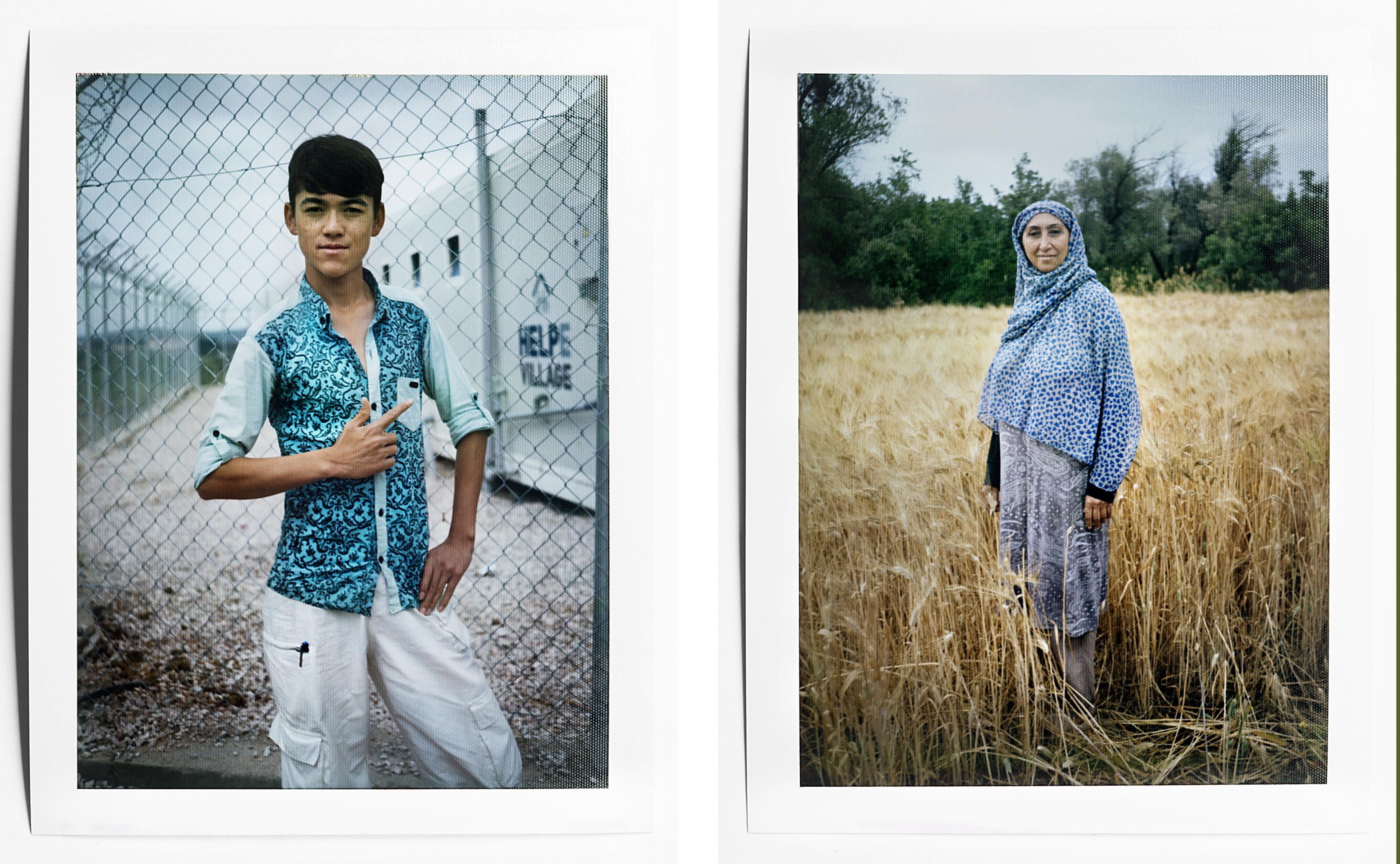 © Polaroid pictures by Giovanna Del Sarto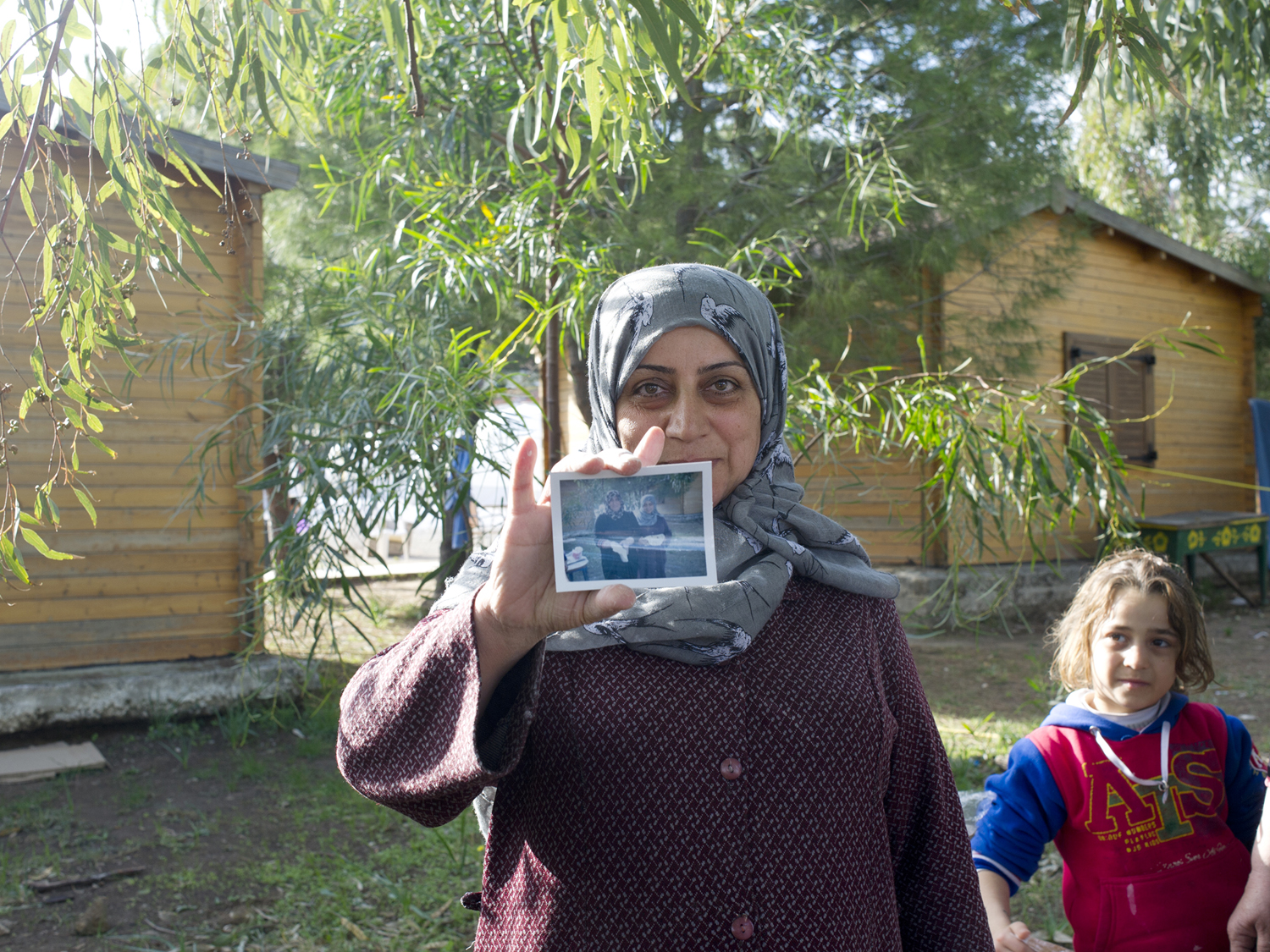 © Polaroid pictures by Giovanna Del Sarto