Hand weaving in the beautiful state of Nagaland, India
Far in the relatively unknown and beautiful mountainous terrain of northeast India, Nagaland is a state that stretches across the Naga Hills and the Patkai range of mountains. The tropical forests of the region are home to an incredible variety of flora and fauna.
The hilly state is inhabited by 16 major tribes along with a few sub-tribes. Each of the 16 tribes is distinct in terms of dialect, attire and customs.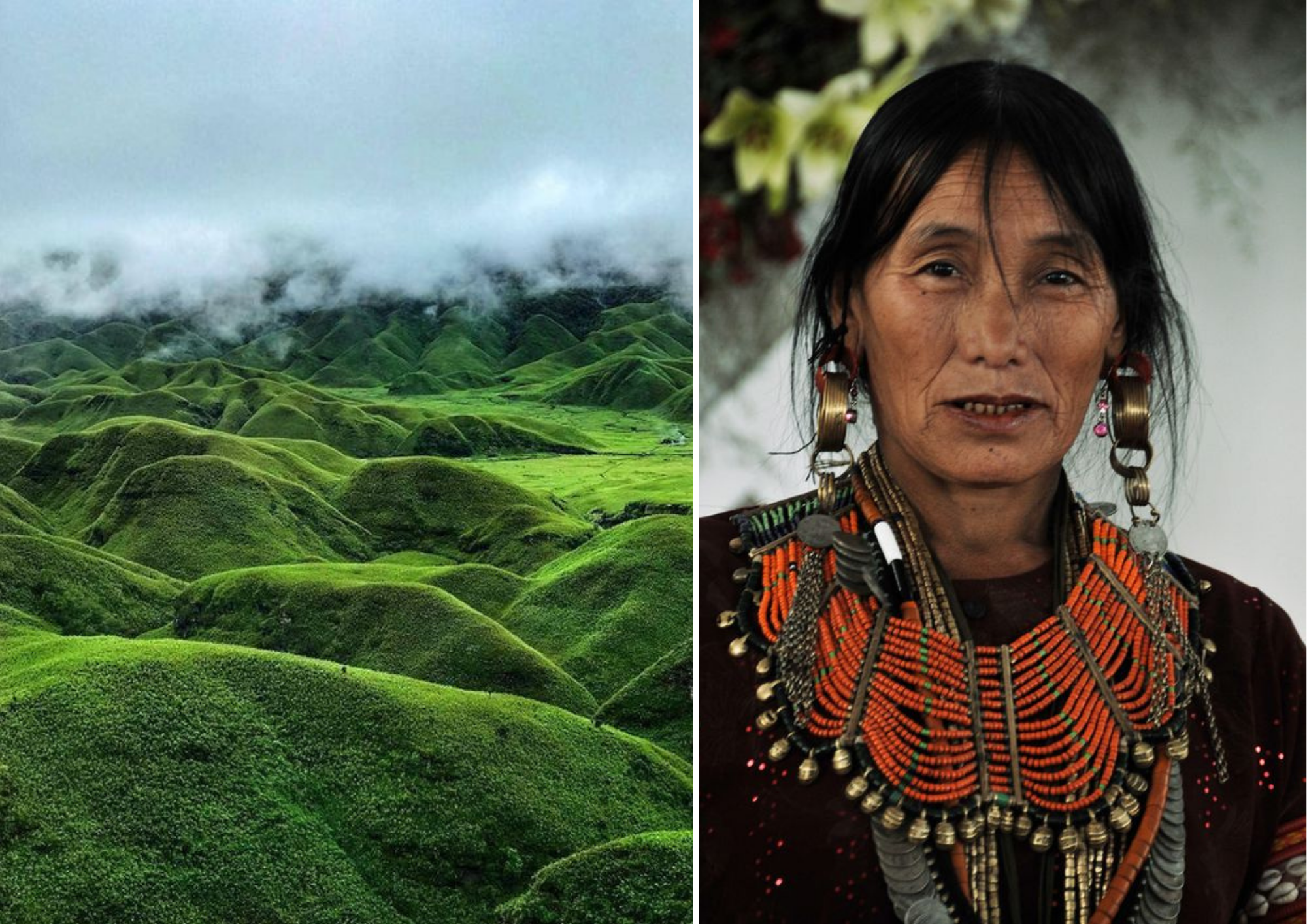 Nagaland state, India © Reddit - Nagaland's Woman © Pinterest
Textiles have always played an important role in Naga society. The symbolic dress of a particular tribe was an identifier of the specific clan and village of the wearer, with some motifs reserved for specific occasions. Bold and distinctive geometric weaves and motifs revealed the position of the wearer in the tribal hierarchy. Weaving textiles with the use of traditional loin loom remains an integral part of village life in Nagaland.
The art of hand weaving on a loin loom is closely associated with women in almost all Naga tribes and is passed down to generations of women and girls from their mothers or other members of the family.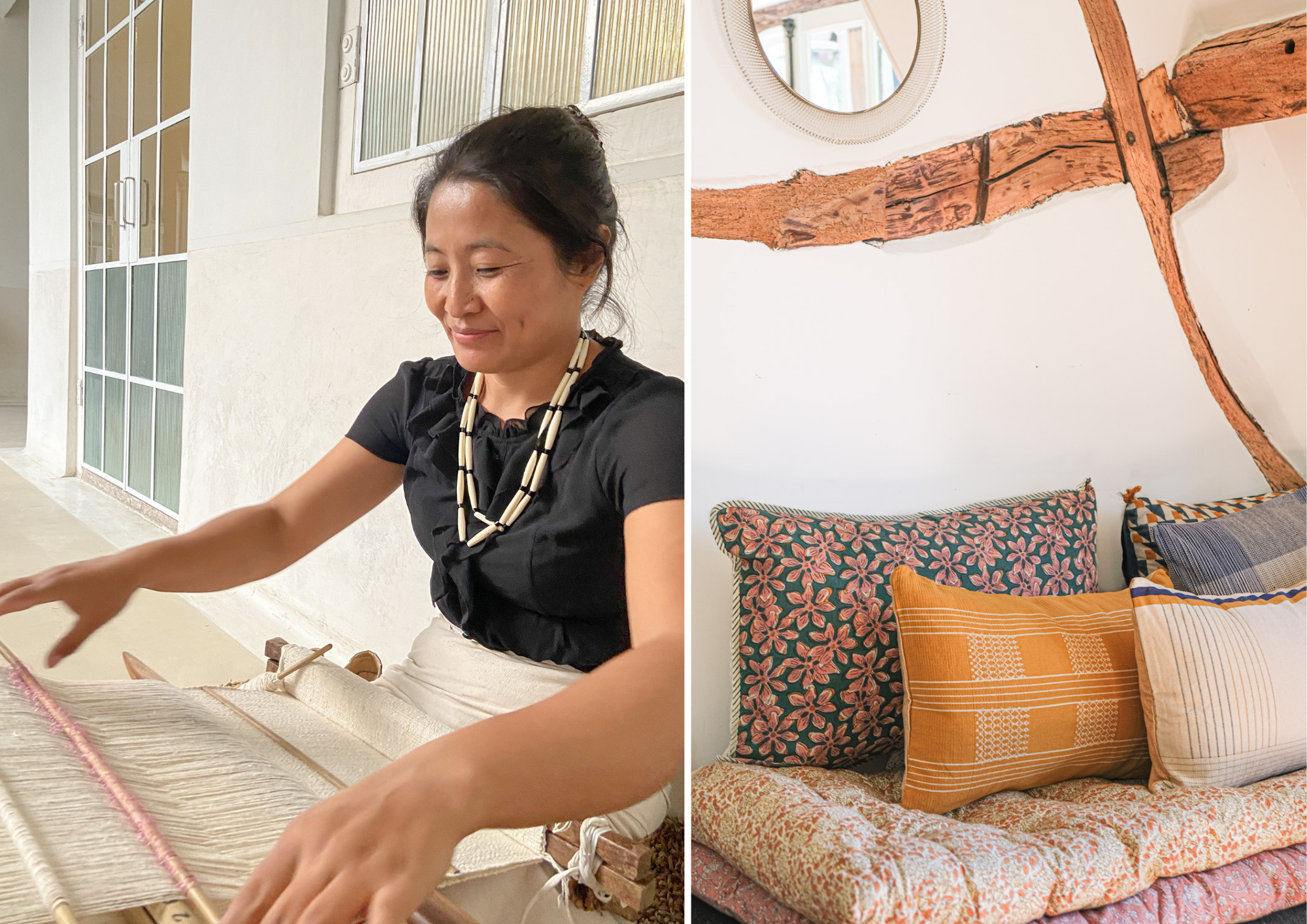 Woman weaver in Nagaland state - Hand-woven cushion cover Noga
The loin loom, used by Naga women, is a portable loom made from bamboo , that has a back strap with a continuous horizontal warp. It has six bamboo poles that function as the warp beam.
It is fastened to a wall by loops made from simple rope that are set at a distance equal to the breadth of the cloth to be woven. The lower cloth beam is notched at either end and attached to the kind of weaving belt which is strapped to the small of the back, thus retaining the tension on the warp (hence the name loin loom).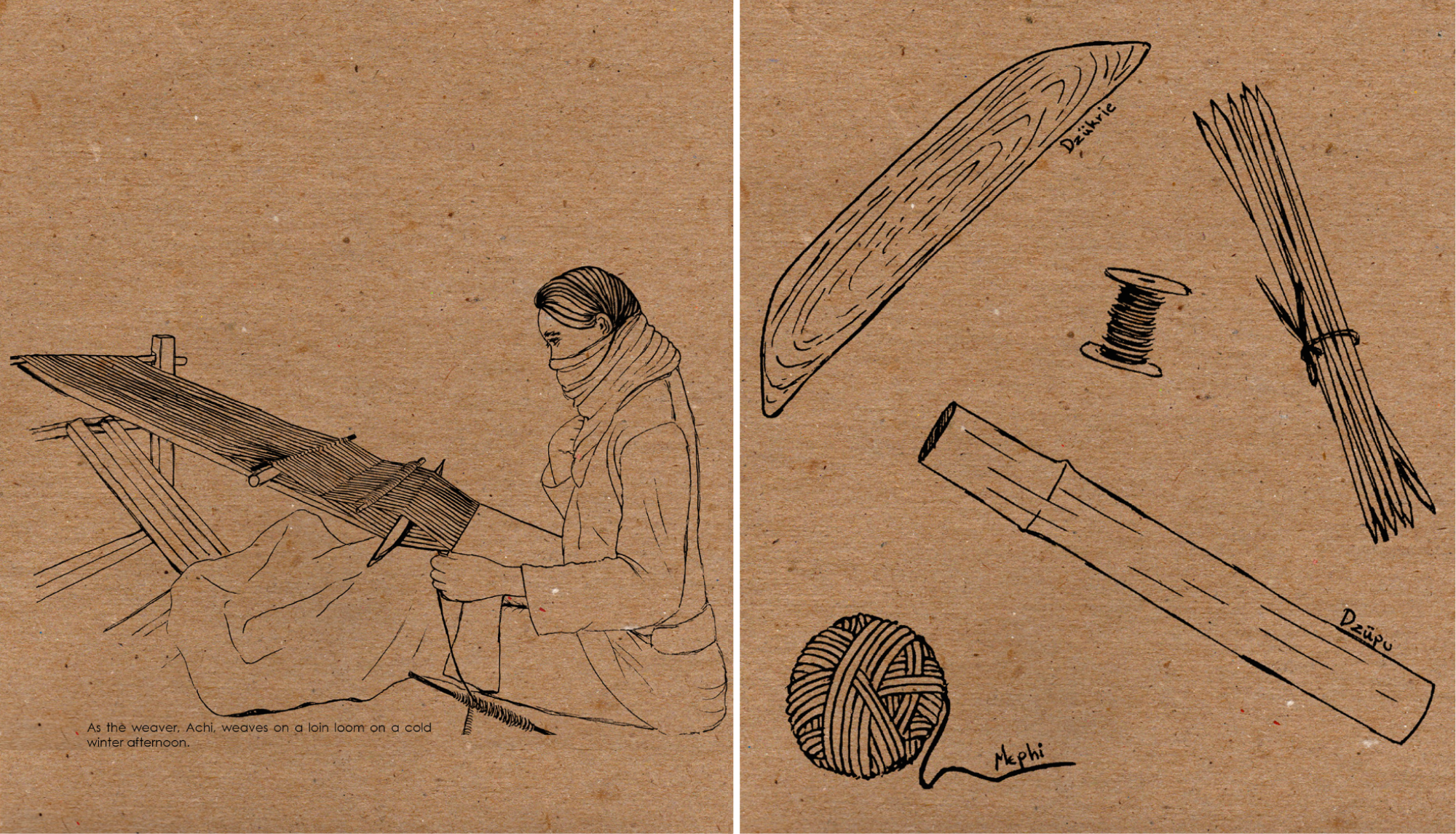 © Chitkala Sridharan
© Chitkala Sridharan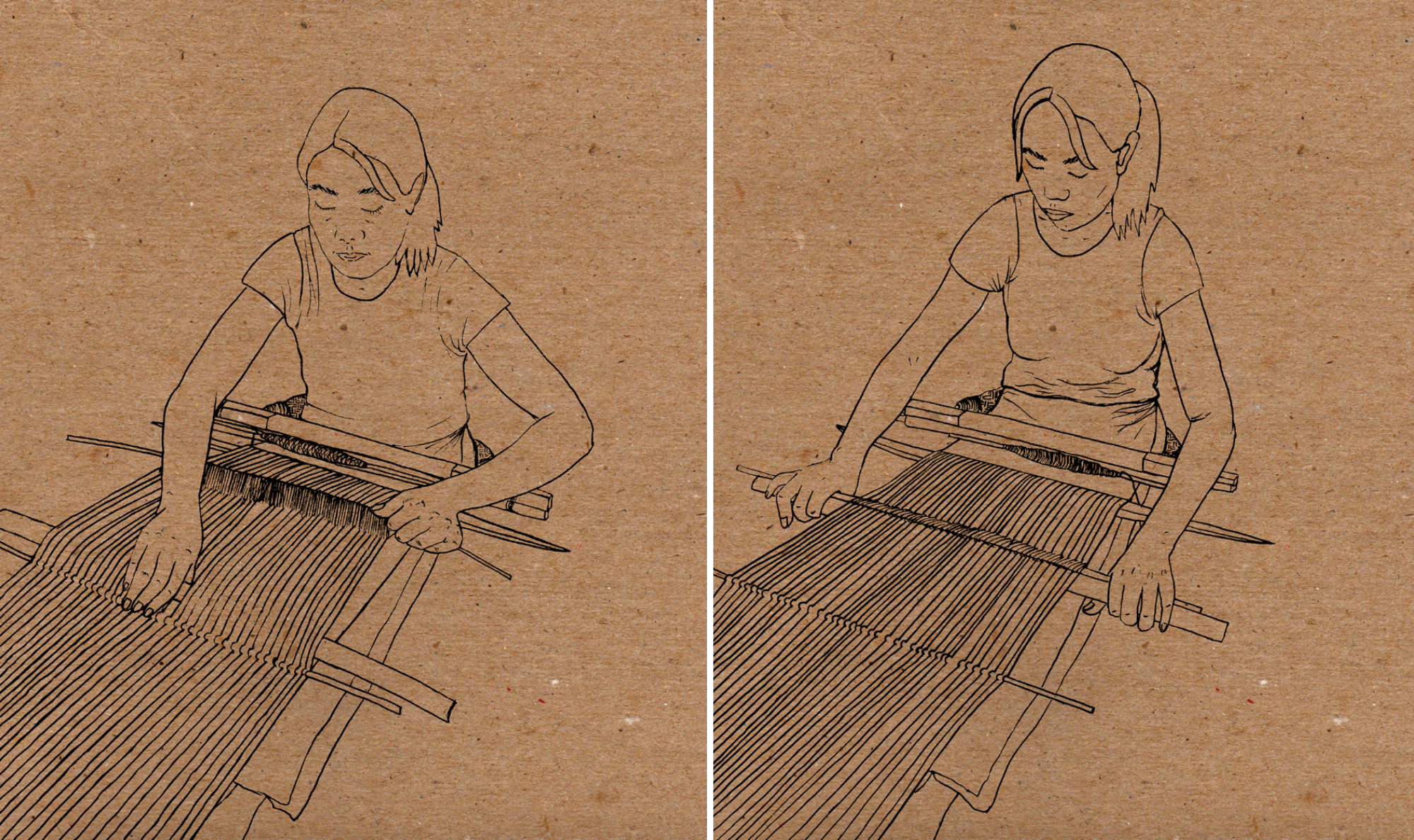 © Chitkala Sridharan
Simple hand tools are used to modify the warp and weave the weft. The most beautiful and outstanding motifs and patterns of Nagaland are an example of expert craftsmanship and intricate detail. The woven cloth has a ribbed texture and is used for creating accessories and home décor pieces like pillows and throws.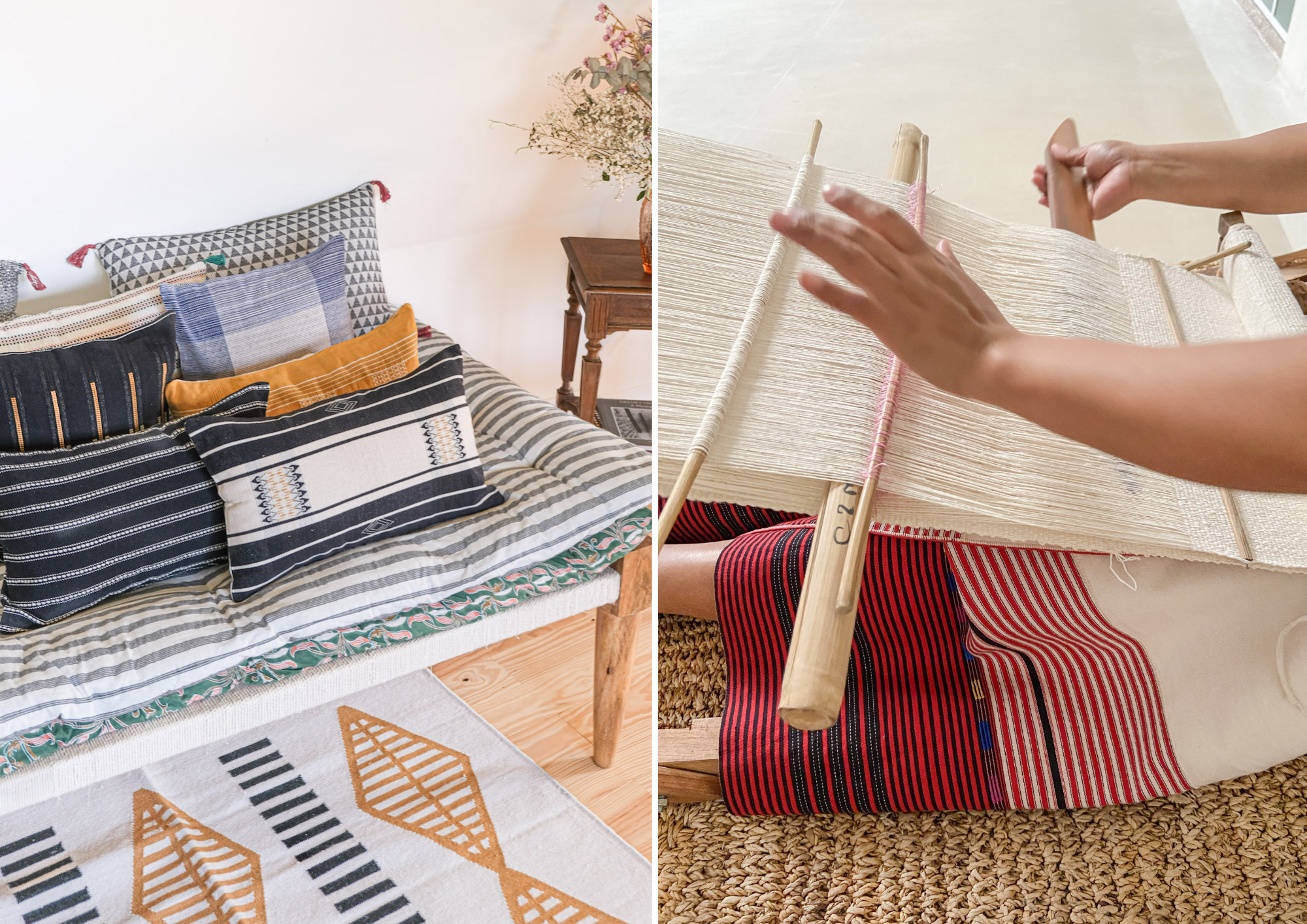 Cushion cover Noga - Weaving loom
The process of crafting a pattern onto a loin loom is not easy. Expert women weavers work with exceptional precision and tremendous expertise to design these handmade fabrics without the use of graphs.
We are proud to collaborate with our NGO partners from Nagaland to bring income and empowerment to Naga women weavers. Our NGO partner supports a large community of weavers and helps showcase exquisite craftsmanship.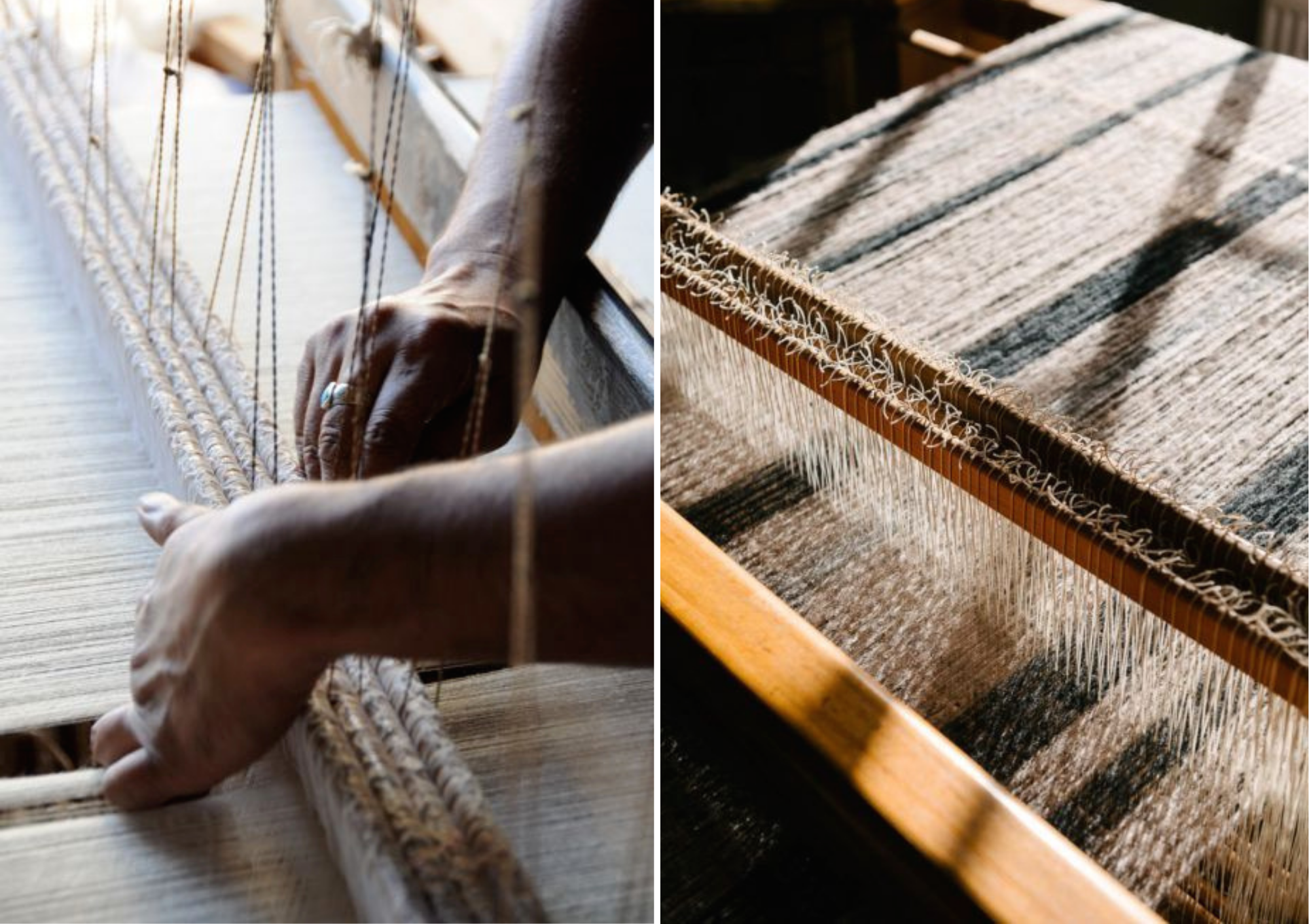 © Princessemoghole - © Isabelle Dumoulin
Although handweaving has been an intrinsic part of Naga society and women have been proud of their skills, the craft is slowly but surely transforming itself from a sort of home-economy based unpaid women's labor to a dependable source of income for the women to support themselves and create a better life for themselves and their families.
Our NGO partners conduct regular training programs to help the women weavers learn new techniques of natural dyeing and weaving and help bring Naga woven fabrics to the rest of the world!
We are thrilled to bring our range of NOGA cushions for your and hope to bring you a brand new range of interior decoration pieces soon.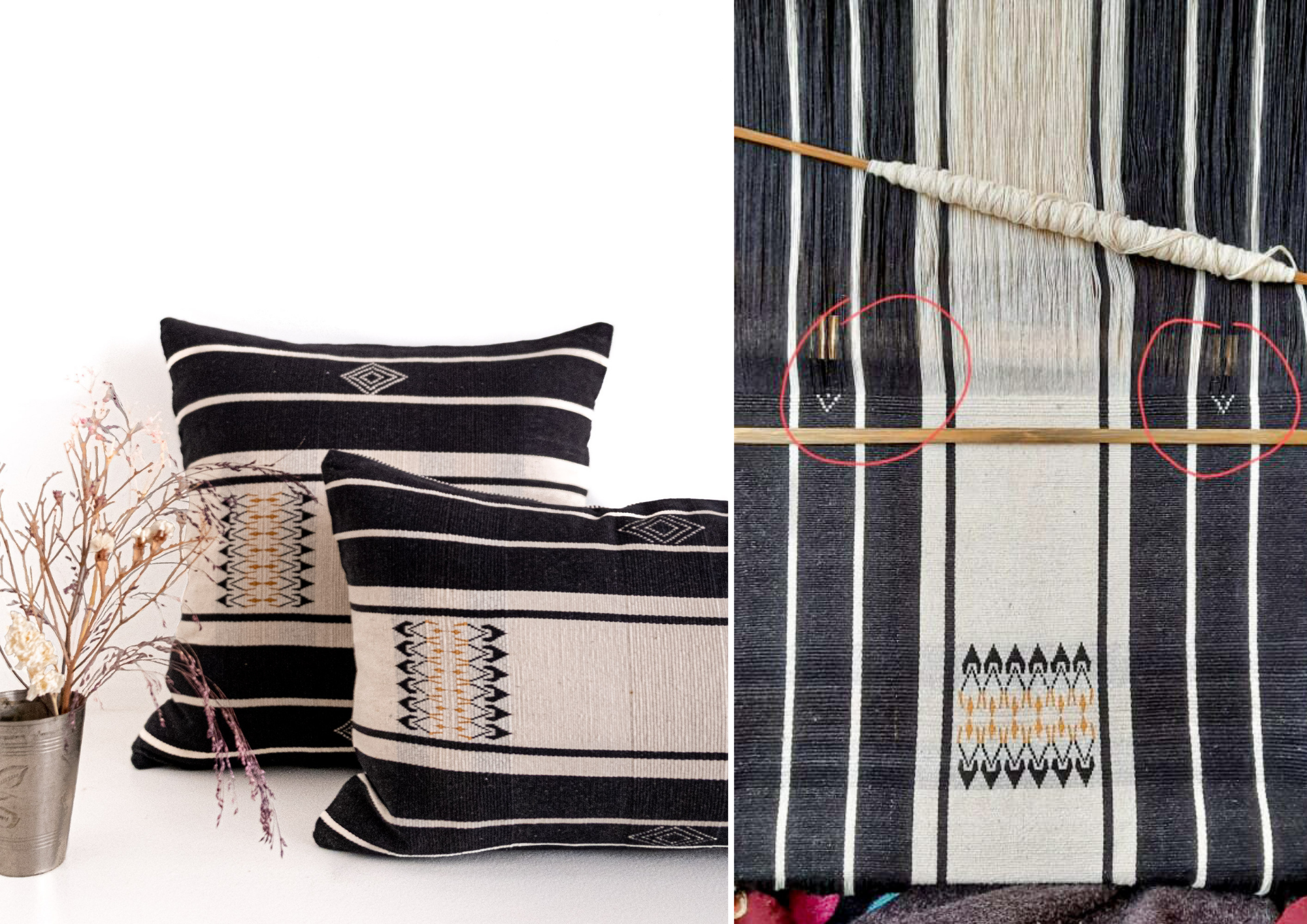 Cushion cover Noga - The work of making fabric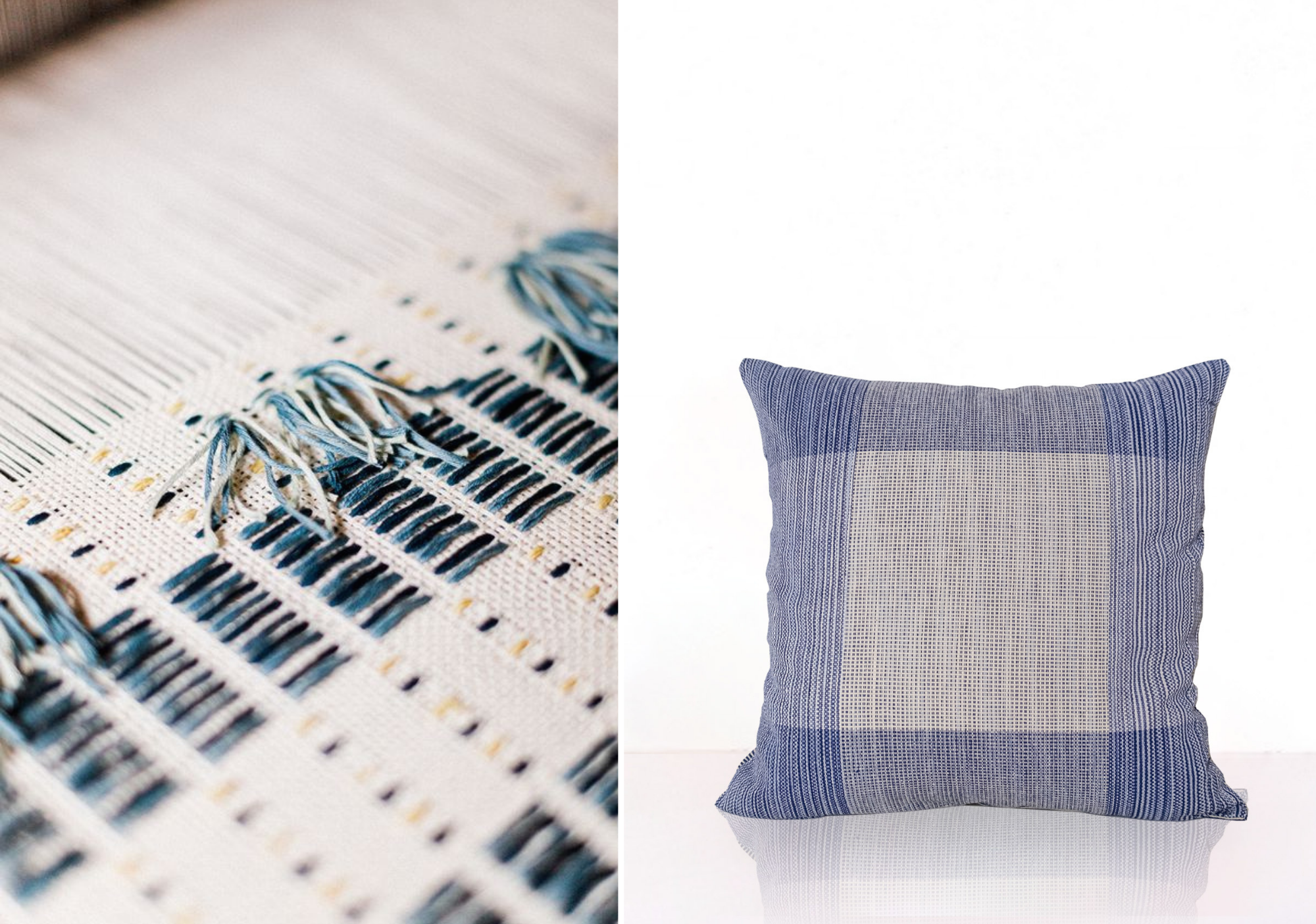 © Zuahaza - Cushion cover Noga