Here are our 5 must-have wellness tips to celebrate color & spring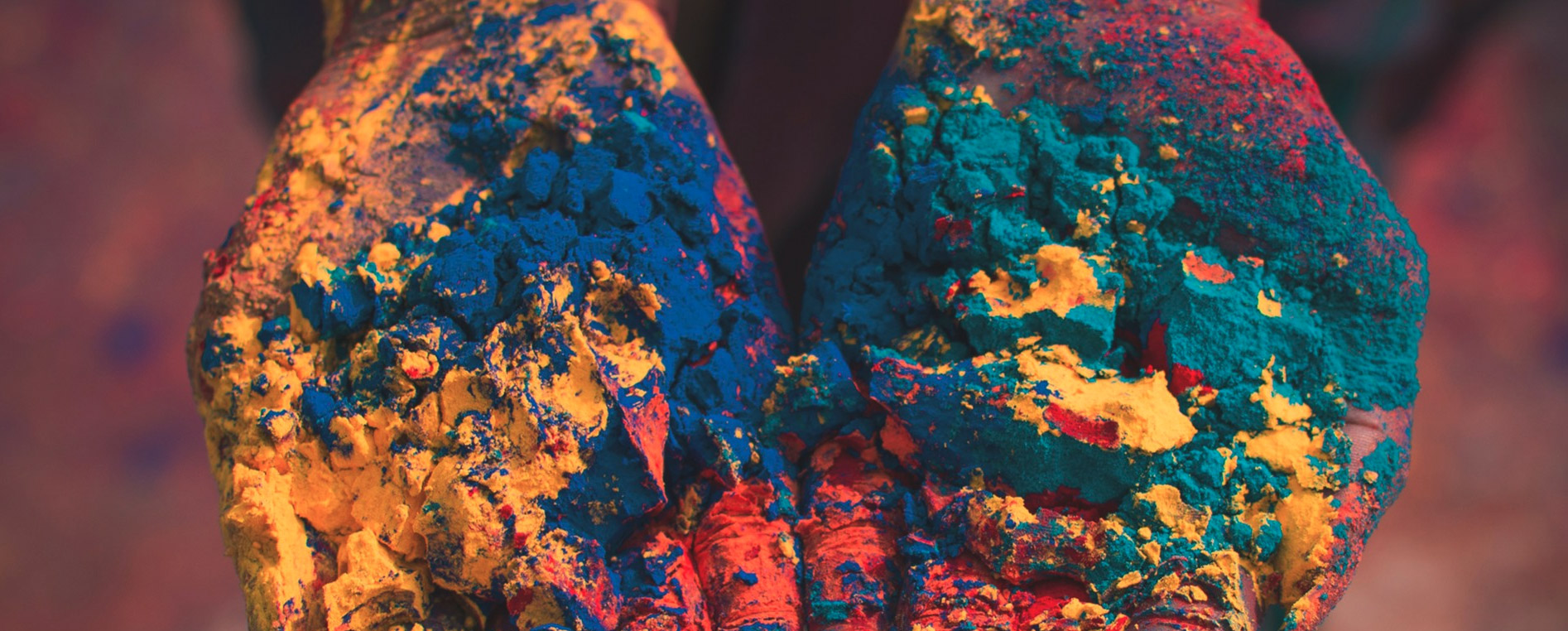 Here are our 5 must-have wellness tips to celebrate color & spring
Holi is a wonderful Indian festival, a symbol of joy and color. It marks the new year in the Hindu calendar and coincides with the beginning of spring. Holi is one of the most ancient of Indian traditions. It is dedicated to Krishna (the most venerated deity of India) in the north of the country and to Kama (the Hindu deity of desire), in the south.
Festivities last for 2 days (March 28th and 29th) as people across cities and villages celebrate with color play and family celebrations.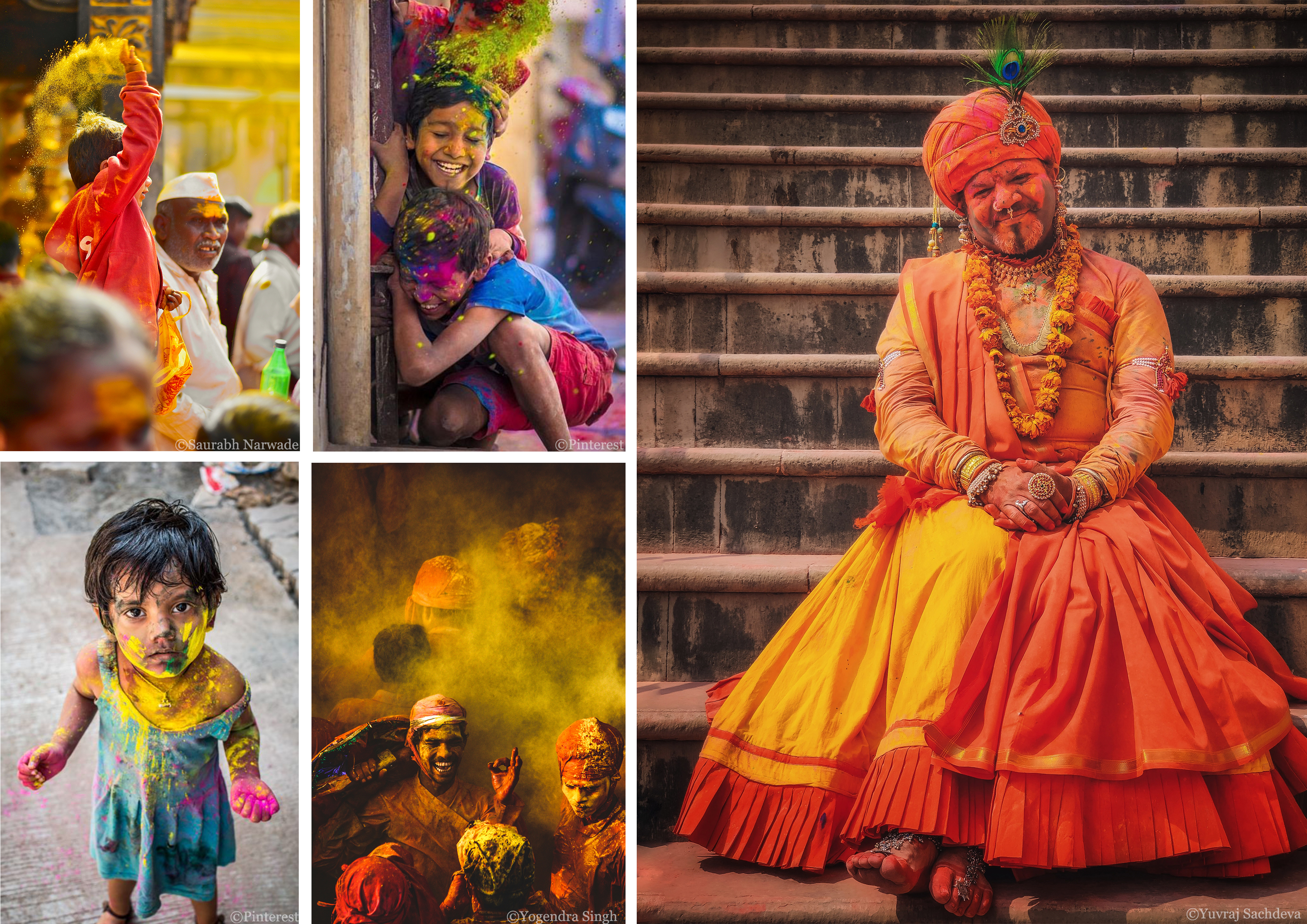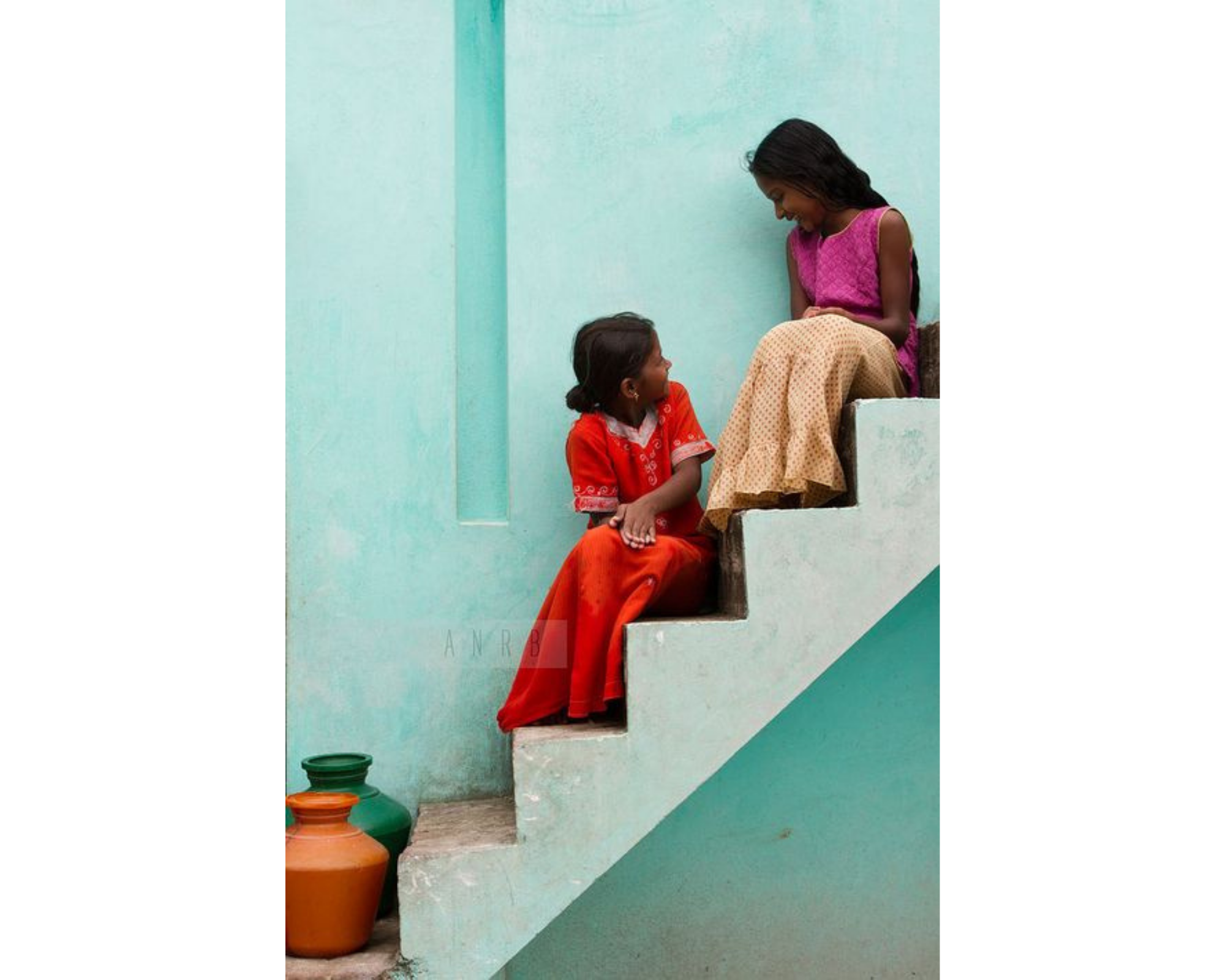 © Pinterest
Holi is a unique moment in the country, a "festival of colors", exuding energy and cheerfulness shared by neighbors, family or complete strangers . The second day of Holi is known as Rangapanchami, where pigments made from natural powders or cornstarch or synthetic varieties are used to smear everyone with bright colors.
We wanted to celebrate the spirit of Holi by bringing you 5 foolproof recipes for simple moments of happiness. Each idea is associated with one of the strong symbolic colors of Holi: red for love, cheerfulness and joy, green for harmony, blue for vitality, and orange for optimism. White, the pure color of the clothes worn on Holi day is a perfect palette that is covered by the 4 colors of joy.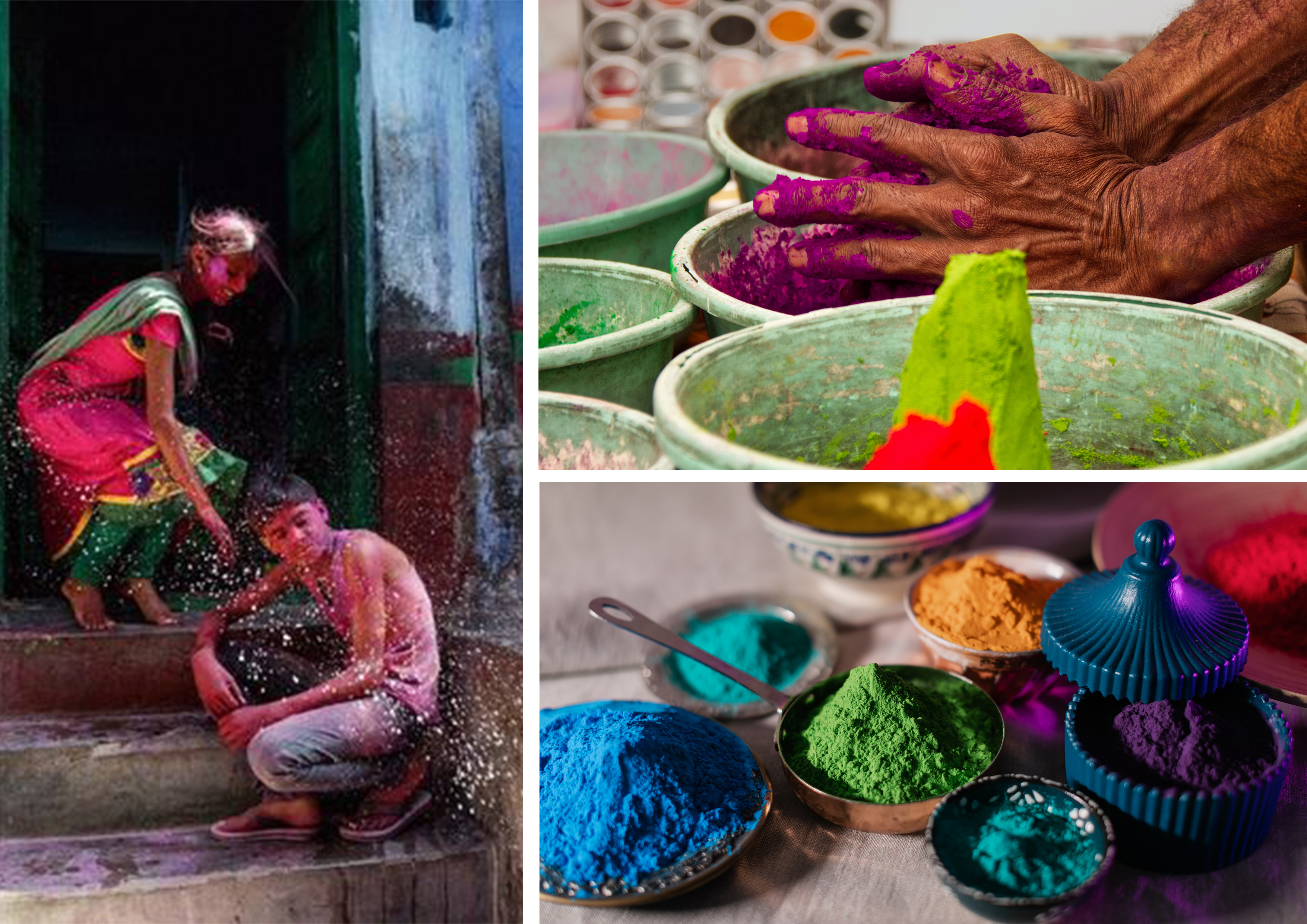 © Pinterest
1. The poetry of love in Red
As we are bombarded with images and screens, writing is a great tool for inner peace and well-being. Let our imagination embrace the unknown, let our creativity flow with paper and pencil. Let us reconnect with sensations linked to our childhood, to our school notebooks. The hand recovers the sweet memory of these moments of writing and forgotten gestures.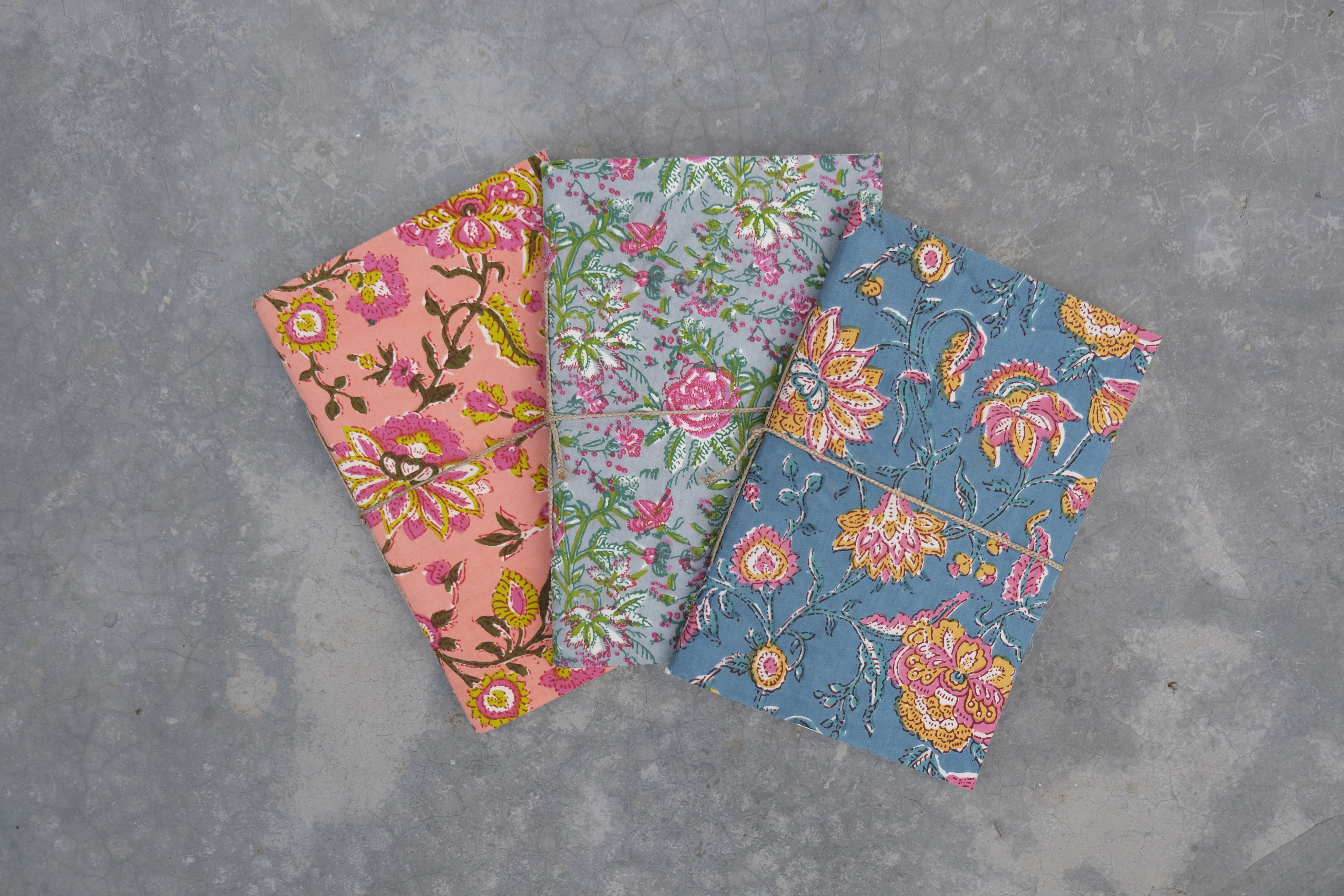 Handmade ecofriendly notebooks with recycled paper
The routine of writing, structured in the form of a ritual, becomes incredibly liberating and a source of great satisfaction. It is said that writing even 3 minutes of positive thoughts every day reduces stress and brings optimism!
This ritual requires that we surround ourselves with beautiful things that make us feel good and give us pleasure: the choice of pencil is essential for a fluid and natural gesture. Equally important is the choice of a beautiful and elegant notebook made from artisanal paper, storing our precious memories and recording essential life stories.
© Pinterest
2. For inner harmony put some green in your life with our favorite herb, coriander
An incredibly aromatic plant, coriander is used widely in India. It is very easy to grow on balconies or indoors and does not need much care: a sunny but covered spot, some light sandy soil and moderate watering. You could start growing it right now!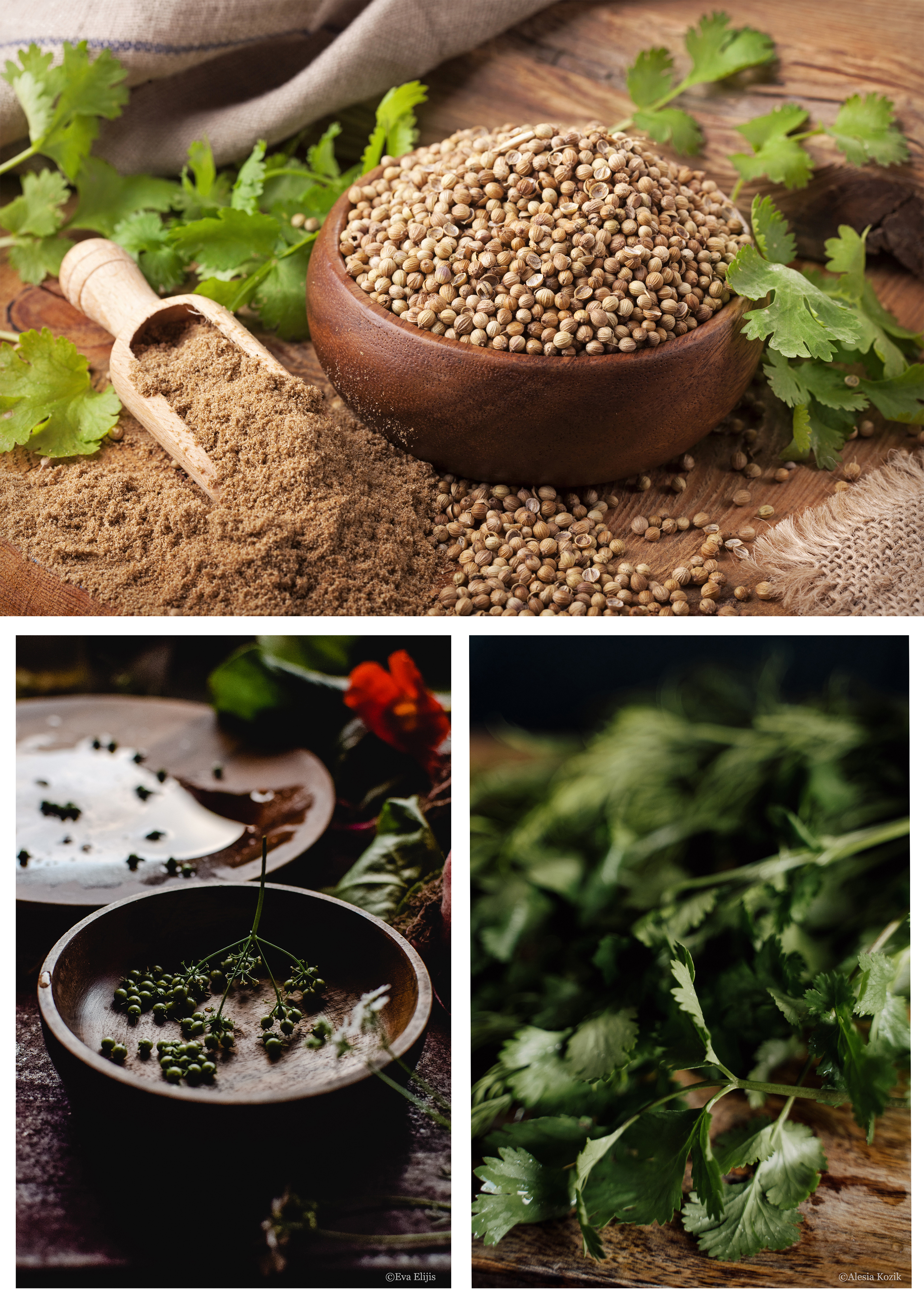 © Pinterest
It's leaves and seeds are both edible and coriander is a source of exceptional health benefits:
- Coriander seeds are used in India as a powder in curry mixes or in garam masala.
- The plant has antibacterial and antioxidant properties. It's leaves provide vitamin K which helps in the formation of proteins, beta-carotene which turns into vitamin A and phenolic acids which help to strengthen the immune system.
- Coriander seeds can be used as ingredients for herbal tea seeds to facilitate digestion (Mixed with mint and the aniseed).
- Coriander is also used in essential oils and massage oils to relieve muscular pains.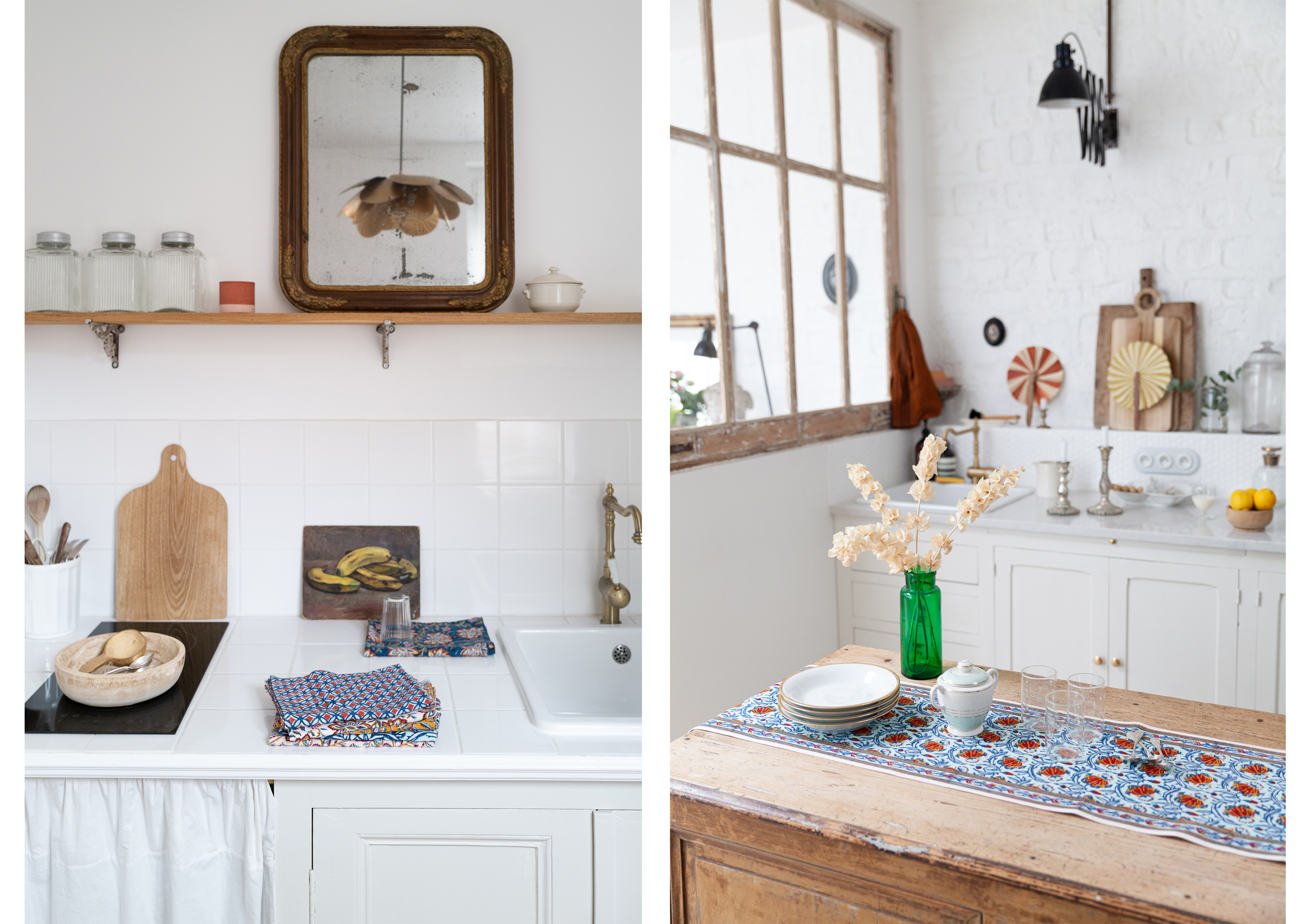 Hand block printed kitchen towel and table runner
3. Shades of blue in living room decor
Happiness and well-being can be very simple if we create a cocoon or a cozy space which inspire positive emotions. Push round some furniture, throw in some artisanal pillows and create a warm interior decor.
Place a few chairs next to a wall or the back of a sofa for support, pile up a few mattresses, hand made quilts and soft hand made pillows of all colors and create a secret cabin to settle down in for a few hours. Surround yourself with your favorite books or magazines, a cup of coffee and pastries and play some sweet music to feel some seriously good vibes. Precious moments like these help change our routine, and create imaginary journeys to tickle our senses.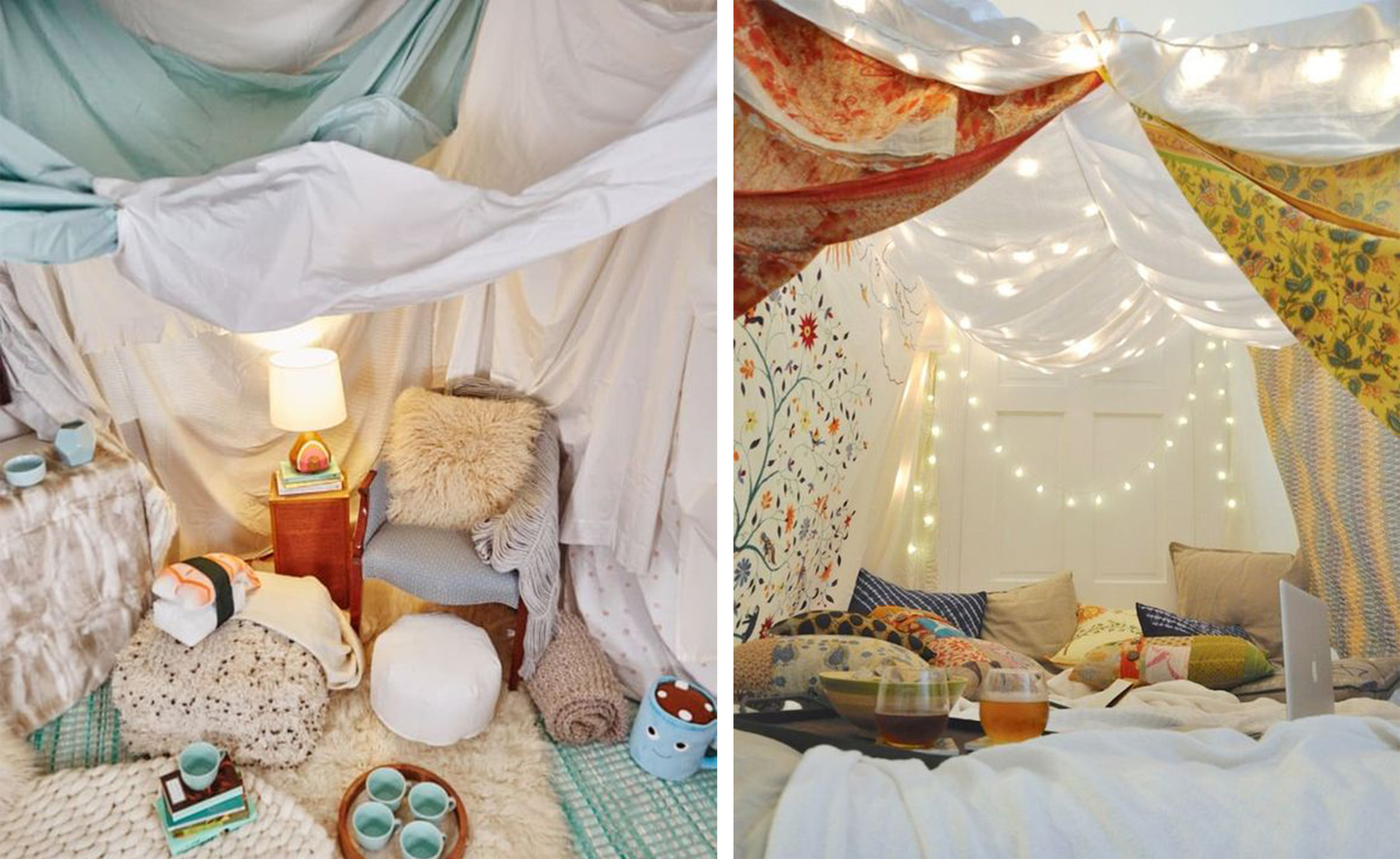 © Pinterest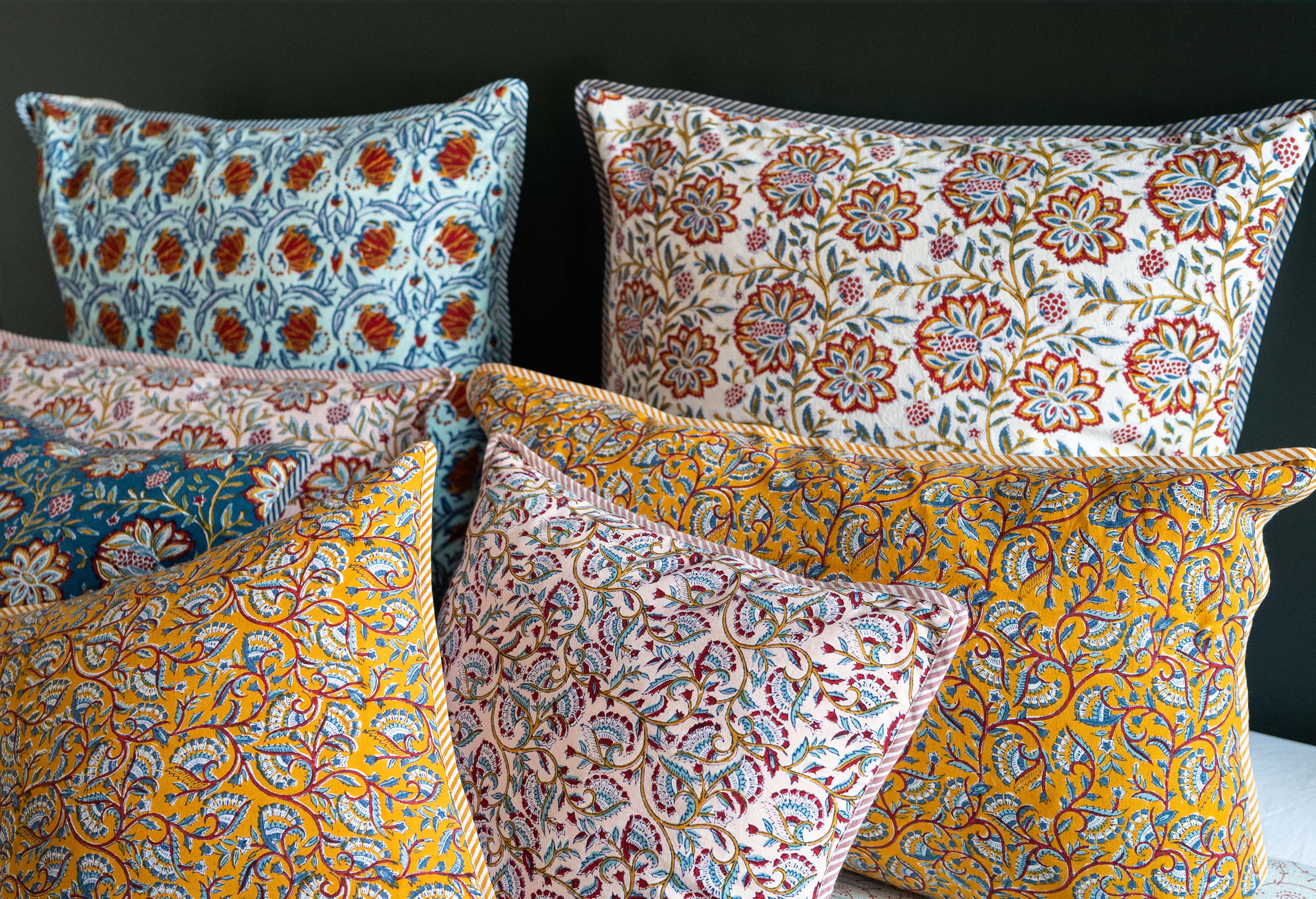 Hand block printed pillows
4. A touch of orange optimism - a perfect mango lassi !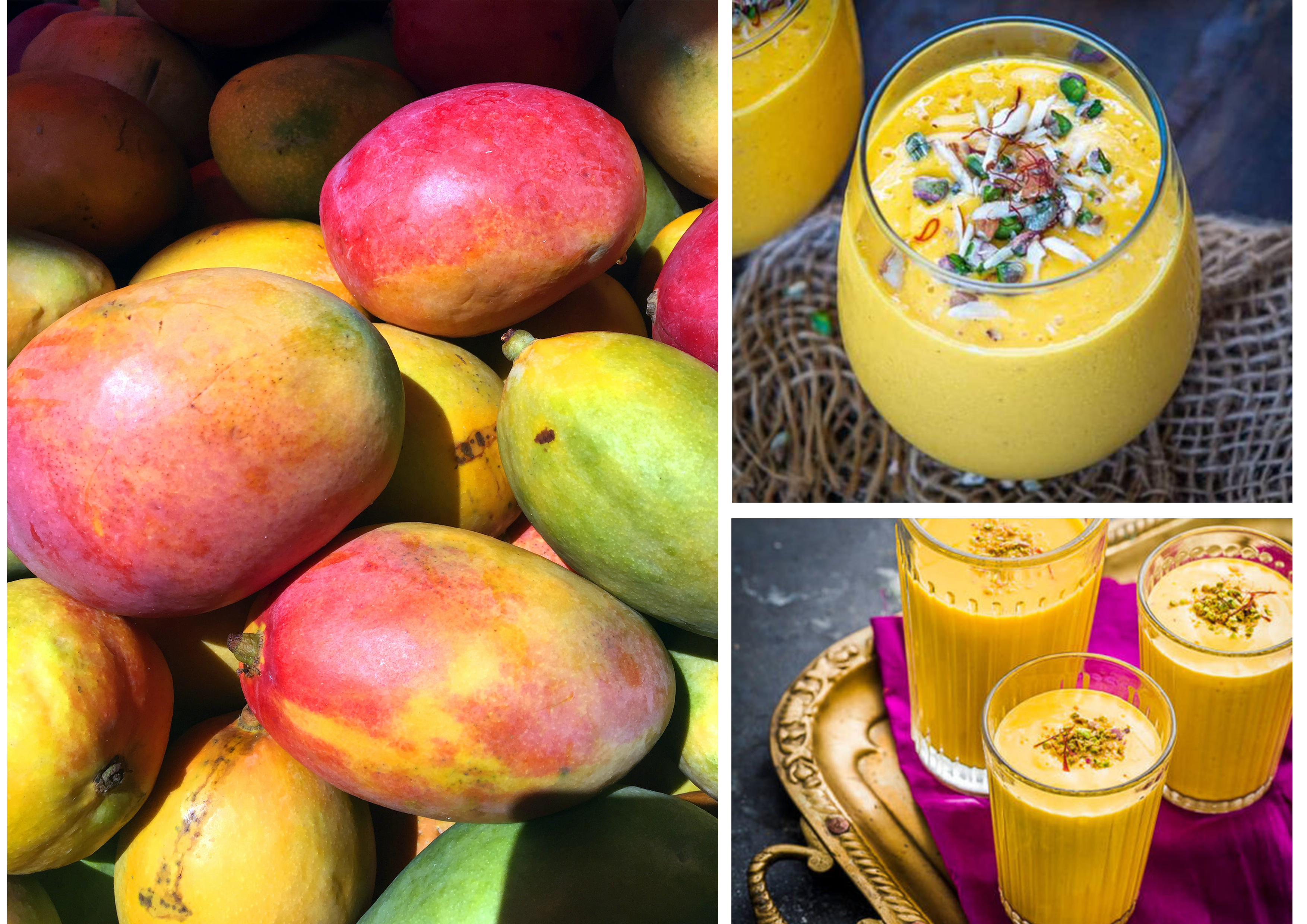 © Pinterest
Lassi is a traditional Indian yogurt-based drink which can be enjoyed plain, salted, sweet, spiced or flavored. A feel-good drink par excellence, it is very easy to make ! Here is our recipe for a delicious mango lassi :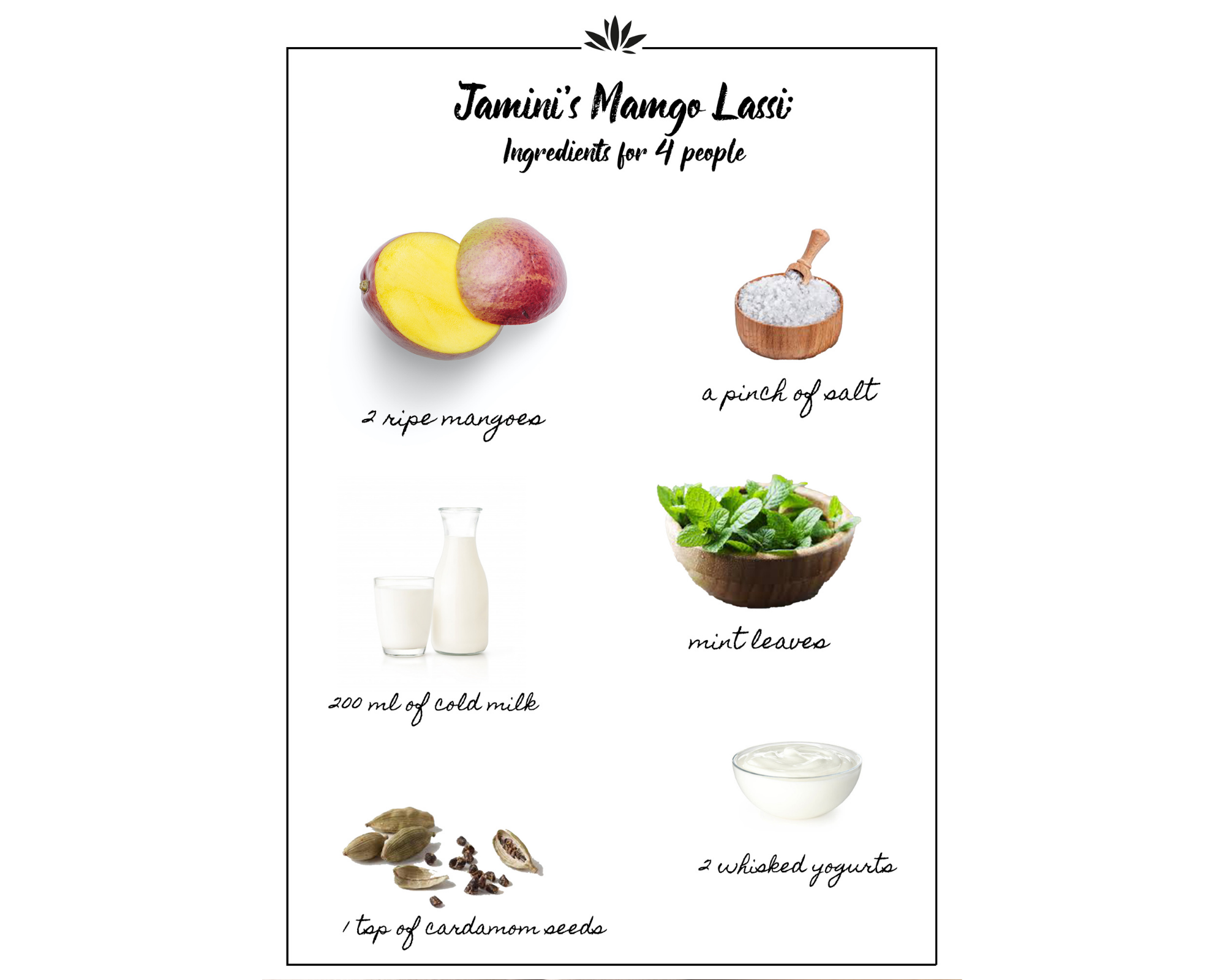 For 4 : 2 nice ripe mangoes, 200ml of cold milk, 2 whisked yoghurts, a pinch of salt, a few mint leaves. Optional: 1 teaspoon of cardamom seeds.
- Cut the mangoes into pieces
- Mix mango, milk, salt and cardamom
- Mix the yoghurt and the mixed preparation in a bowl
- Mettre le tout au réfrigérateur; servez avec quelques feuilles de menthe
- Put it in the refrigerator & garnish with mint leaves before serving
The lassi is best enjoyed chilled. Milk can be added for desired consistency.
5. Listen to the blank page of our desires and be guided by our inner vision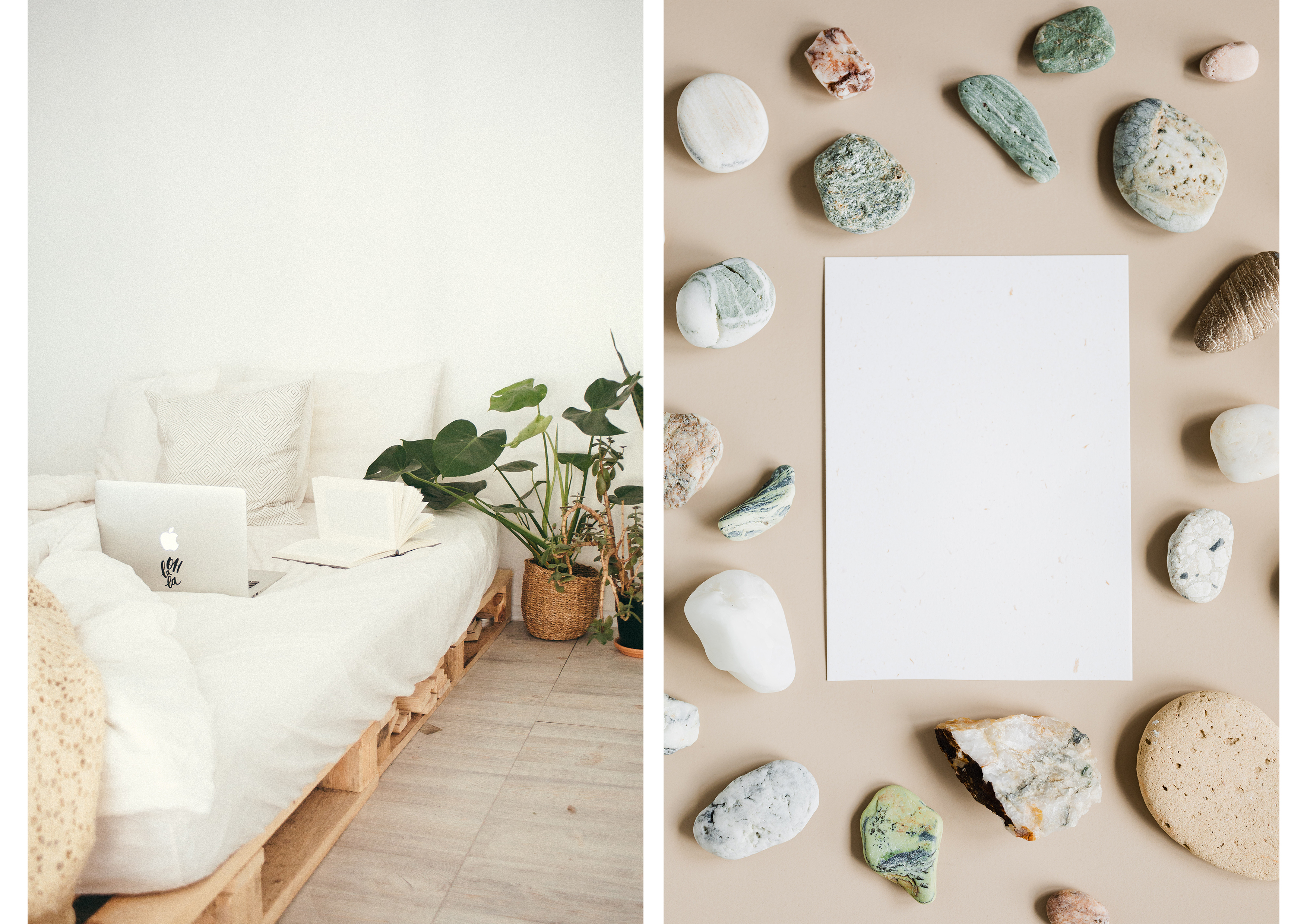 © Pinterest
Let us listen to our inner voice and imagine a vision board inspired by our deepest desires.Let us learn to recognize and appreciate the signals that our mind sends us. Take some precious moments and be guided by emotions that imaginary images from our secret vision board transmit to us, enjoy the serenity to find answers to some of the questions we ask ourselves. Let us empty our minds and create a mental space that is conducive to questioning, to identify our deepest desires and listen to our inner voice.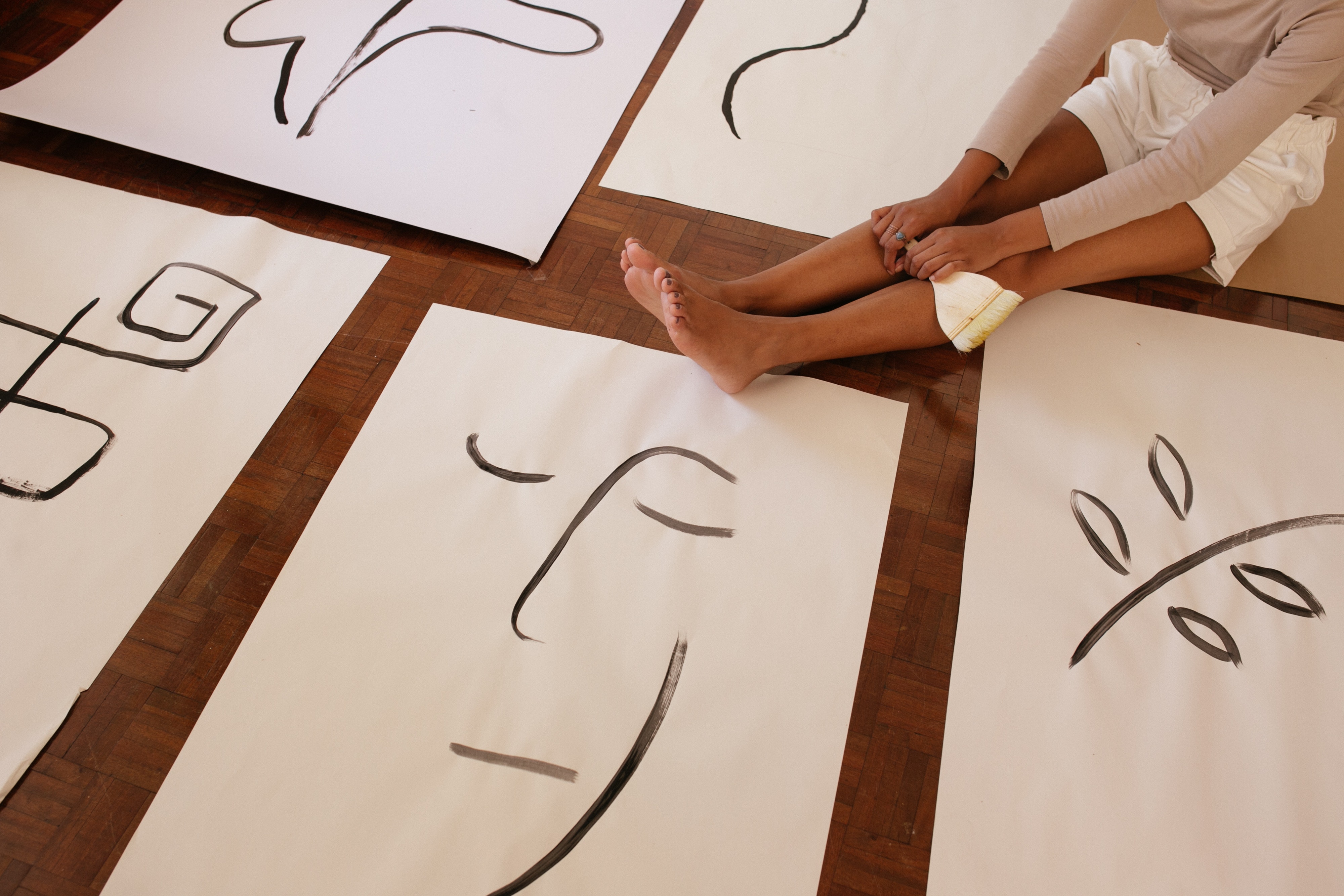 © Rfstudio
Create a fun board to put these into images: start with a large sheet of paper, choose images from newspapers and magazines without really thinking about the selection : let yourself be guided by things that give you immense pleasure or those that touch sensitive chords. Find a comfortable space in your interior, choose some soft pillows and start creating a vision board by pasting images that feed our imagination and help listen to our innermost desires.
This helps to surround ourselves with positive thoughts and through a simple moment of creativity, we create a magical tableau that we will enjoy looking at. A perfect way to reconnect with oneself.