Ideas and inspiration for a bohemian chic table
A meal, no matter how frugal, is a moment of encounter. It can be an occasion of joy and communion, uniting people in a profound way.
Elise Boulding
To celebrate these joyful gatherings, create a stylish table decor! Forget the boring rules and make combinations according to your desires. A bohemian chic style table is a perfect way to bring a dose of travel and freedom to the table.
Here are some tips and tricks for a bohemian chic decoration style that will delight your guests and make you spend a wonderful moment around the dining table.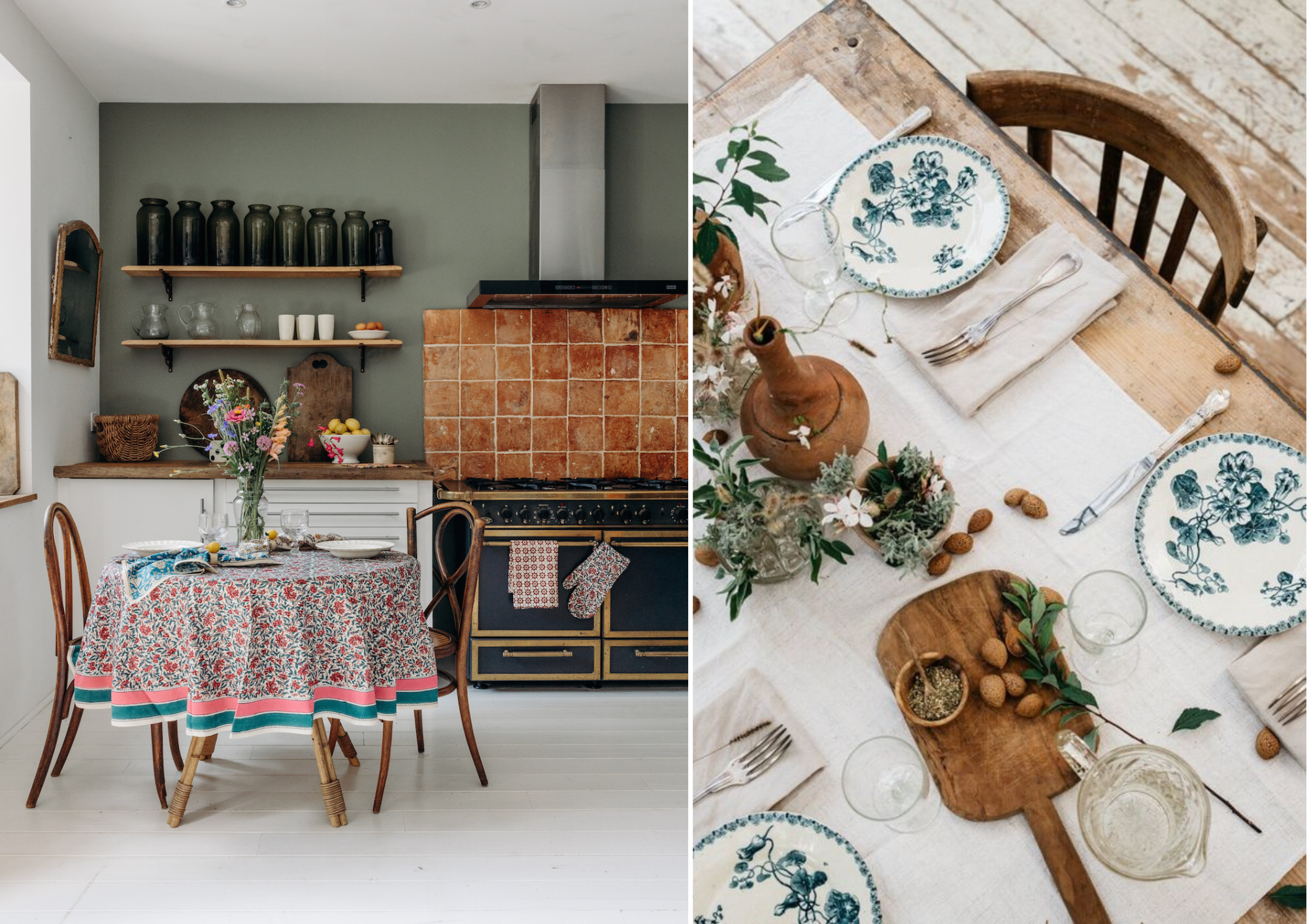 Reema floral tablecloth © Lili in Wonderland - © Ablissfulnest
Green vibes
Soothing green shades bring a touch of serenity to your home decor. At the table, flowers are ideal to bring freshness and conviviality. Add dried or freshly cut flowers in small touches or in a maxi bouquet in the center of the table.
If you don't have a green thumb, you can use our floral printed table linens -Reema, Rang or Banna!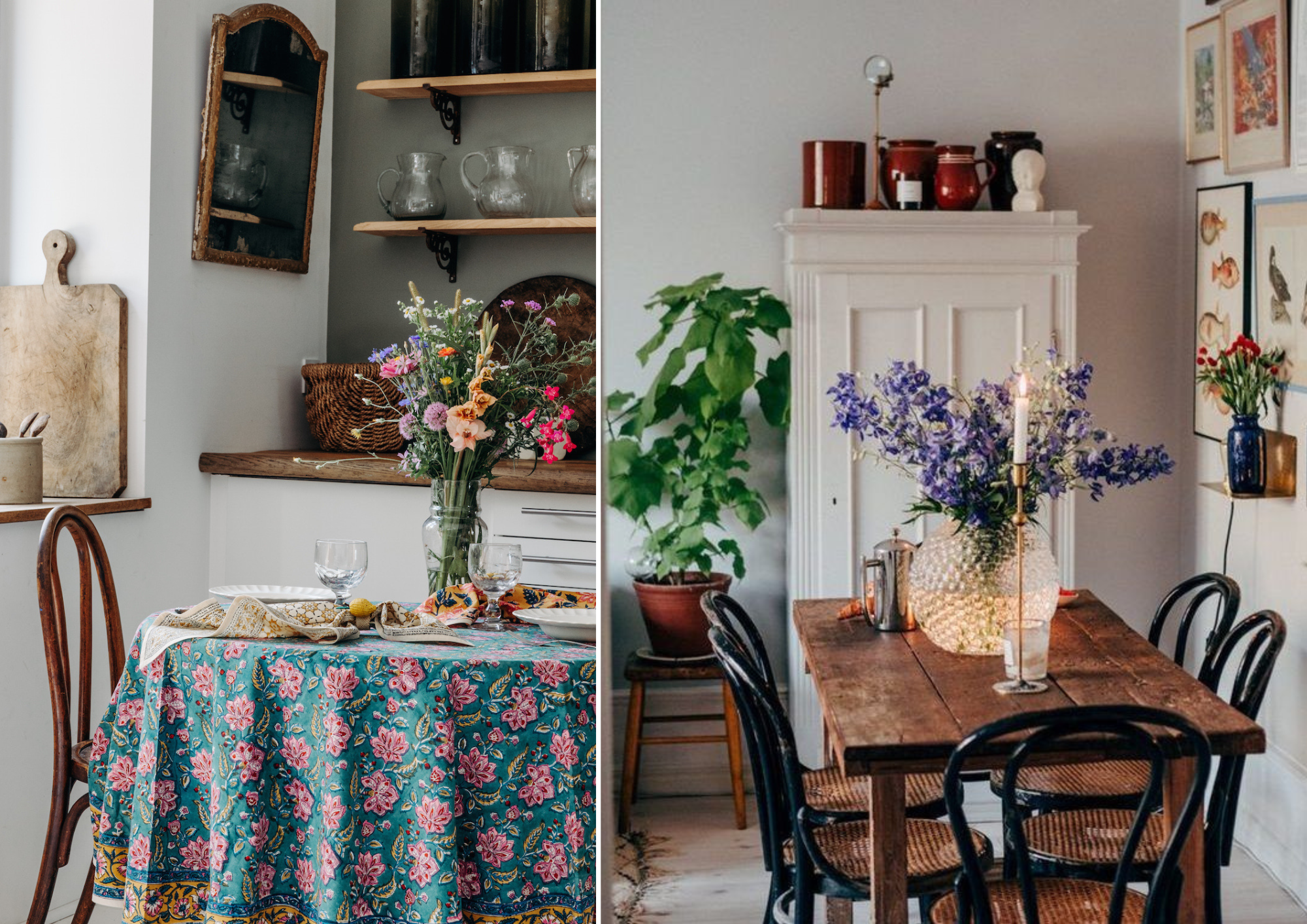 Rang round tablecloth © Lili in Wonderland - © Anne-Sophie Drouin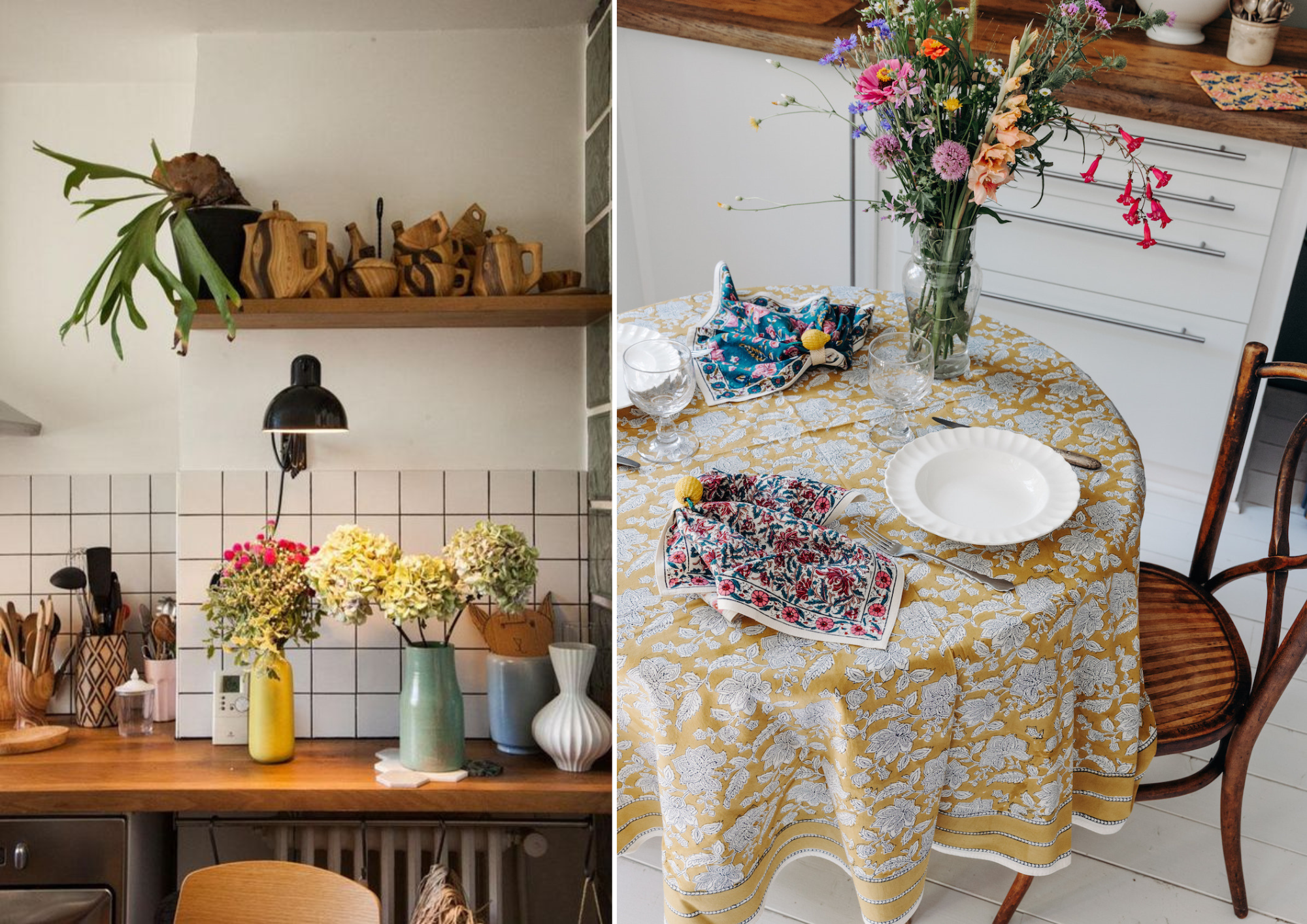 © Constance Gennari - Rang round printed tablecloth © Lili in Wonderland
Soft and cozy light
For a cozy ambiance on your table, use candles; these will add a soft light to your delicious dishes. A large rectangular tablecloth with candlesticks will give a sophisticated and chic note to your interior decoration; photophores arranged on printed placemats for a bohemian touch.
The ultimate boho chic touch: a rattan garland.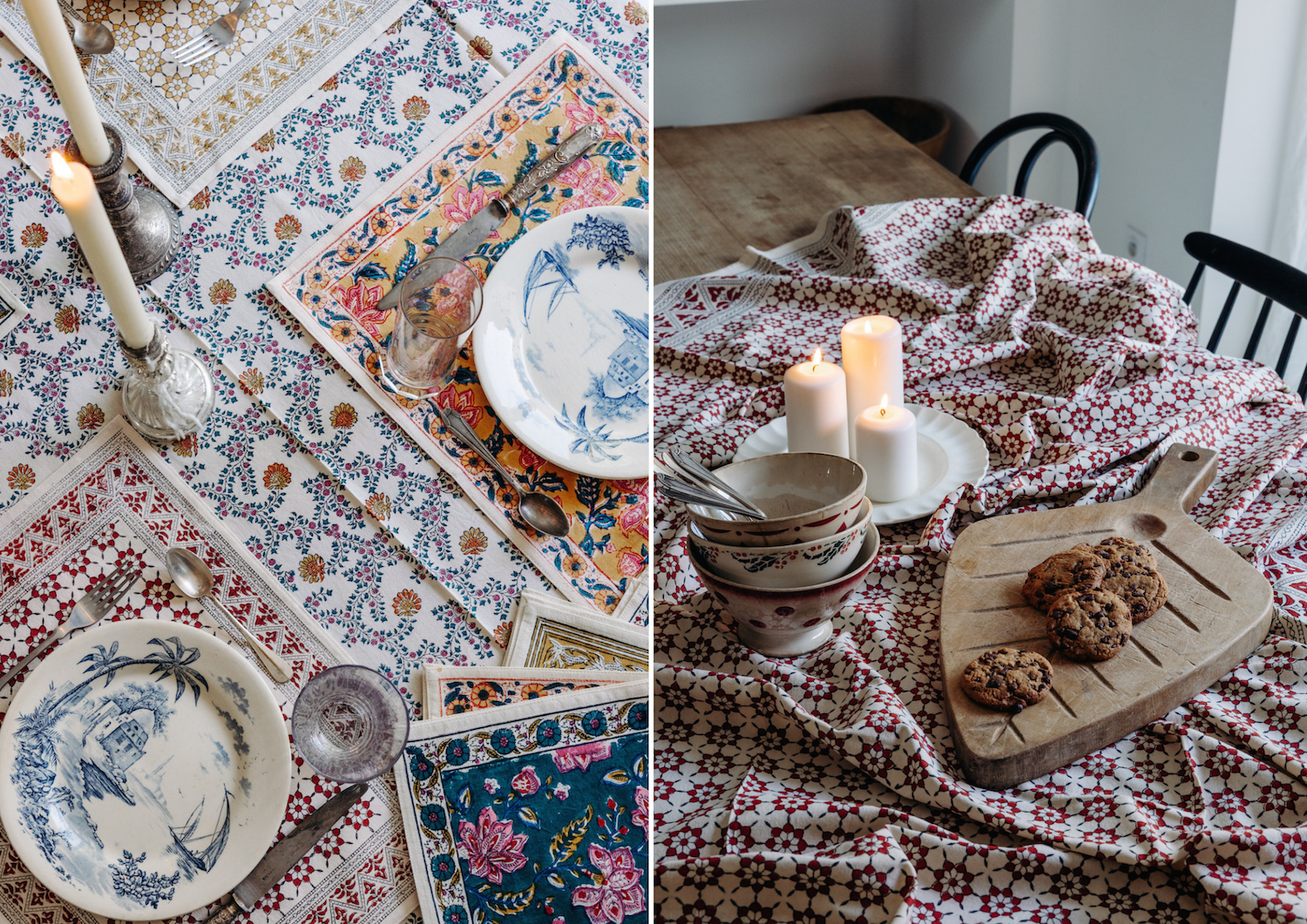 Anima & Phool tablecloths, hand printed table mats and napkins © Lili in Wonderland
Vintage tableware from the back of the closet
For a quirky and unique bohemian look, play on accumulation and mix of influences. Stoneware, ceramic or terracotta dishes are ideal, as are mismatched plates with an eclectic style from elsewhere. It's time to bring out your decorative pieces brought back from your travels!
If you opt for a colorful floral tablecloth, use plain dishes that highlight the patterns of your tablecloth.
For an irresistible retro feel, use vintage dishes to balance out the floral and delicate look of your table. Use golden copper or brass flatware for that touch of elegance. Add wicker bread baskets, and you're done!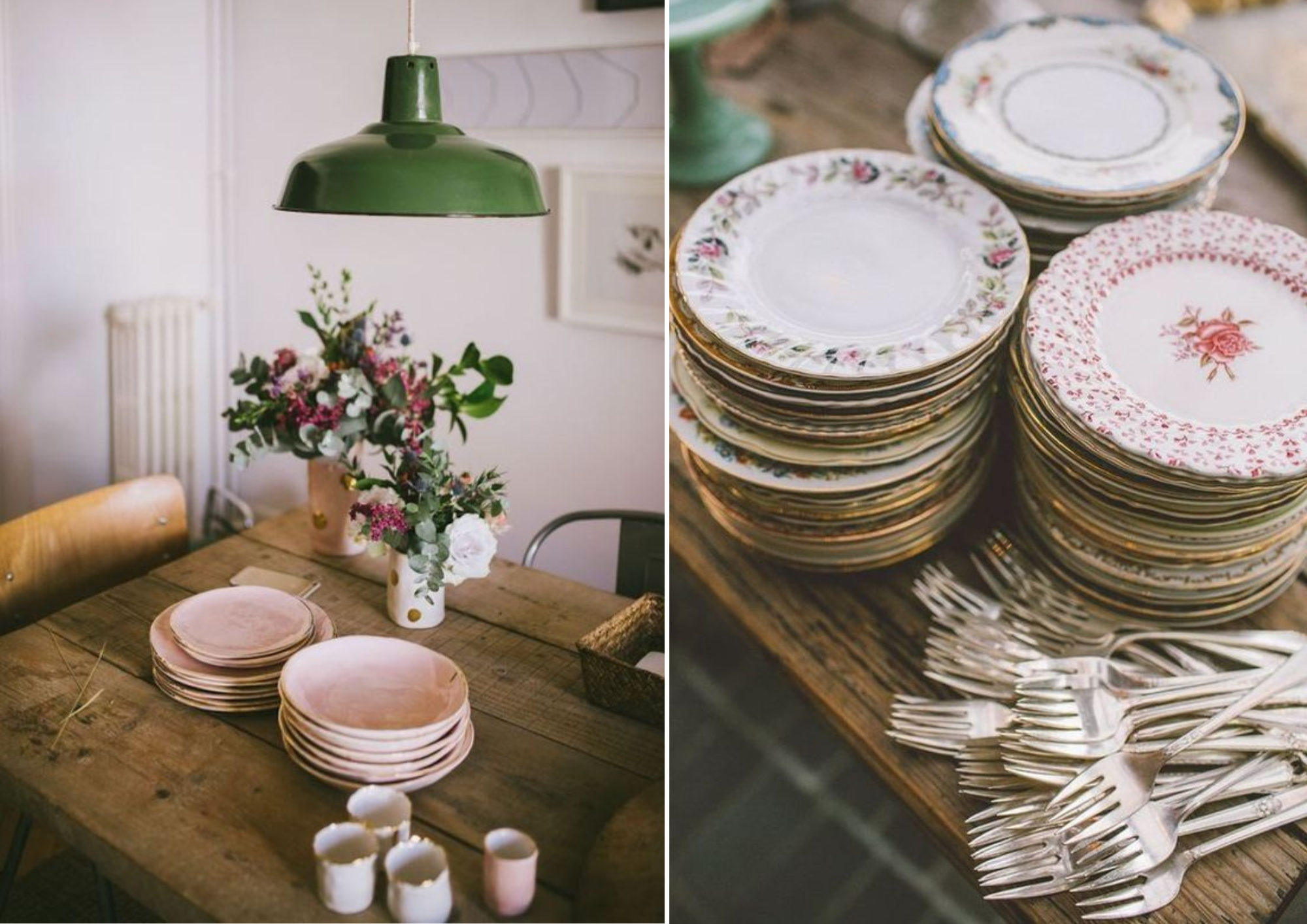 © Clem Around The Corner - © Annadelores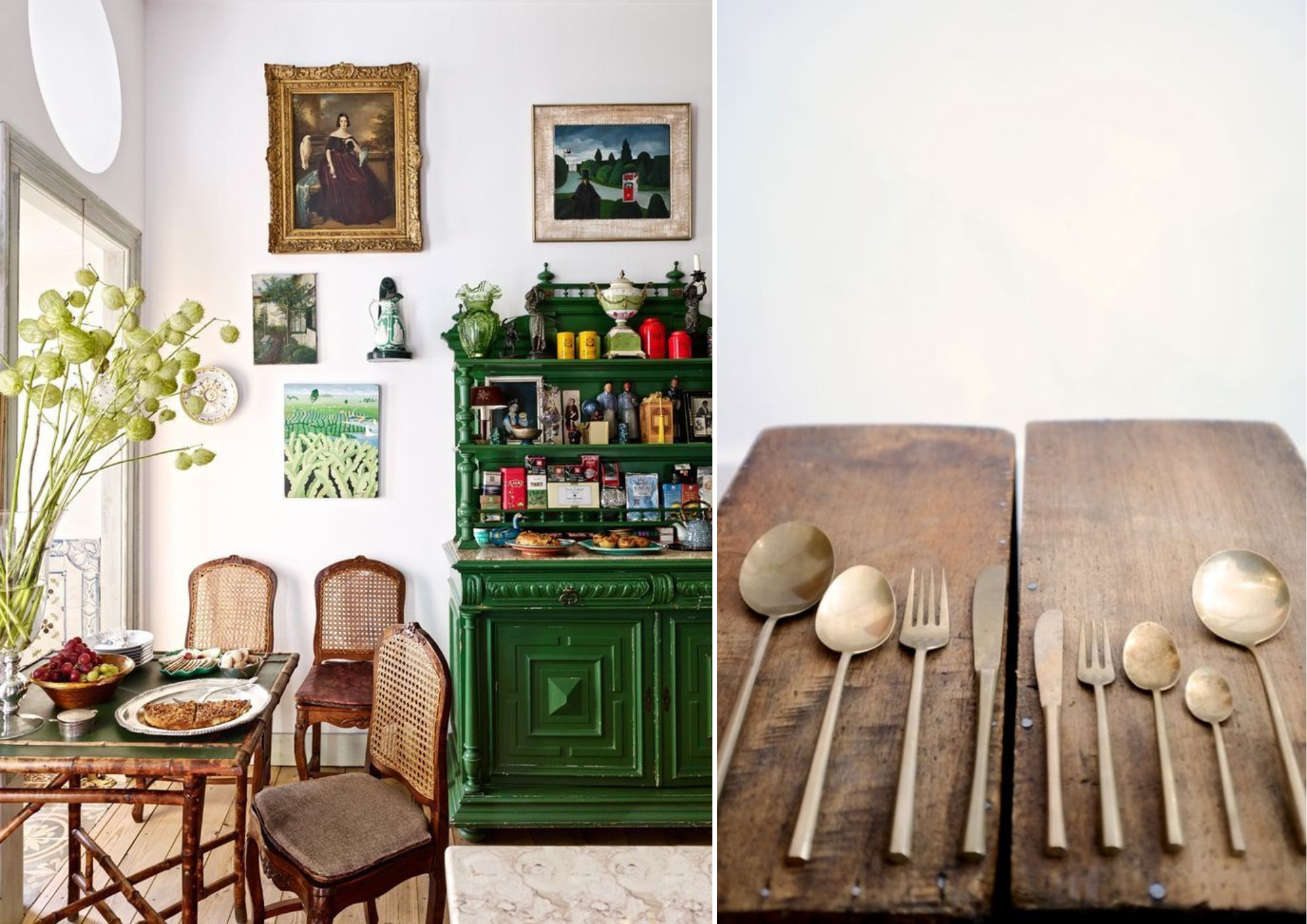 © Auguri Studio - © Pinterest
The tablecloth, a timeless basic
Rectangular tablecloths, round tablecloths, square tablecloths, large tablecloths: whatever your table or the space you want to decorate, the tablecloth is a must to create a cocoon of comfort and well-being during your meals. Floral and colorful prints will bring a breath of freshness and that bohemian feel.
For smaller spaces, consider a table runner in soft, natural shades, typical of bohemian chic decor.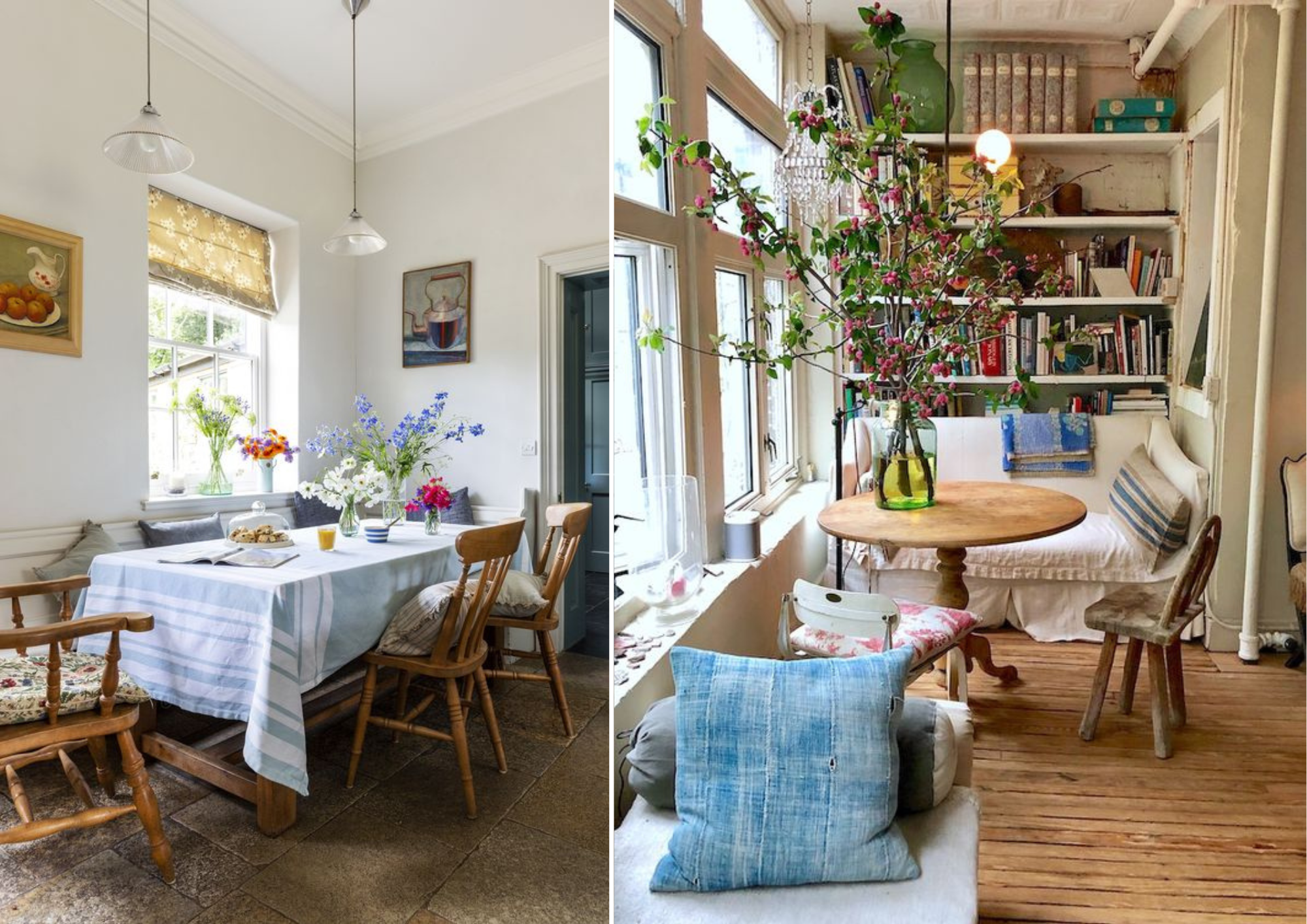 © Kasia Fiszer - © Stacey Bewkes for Quintessence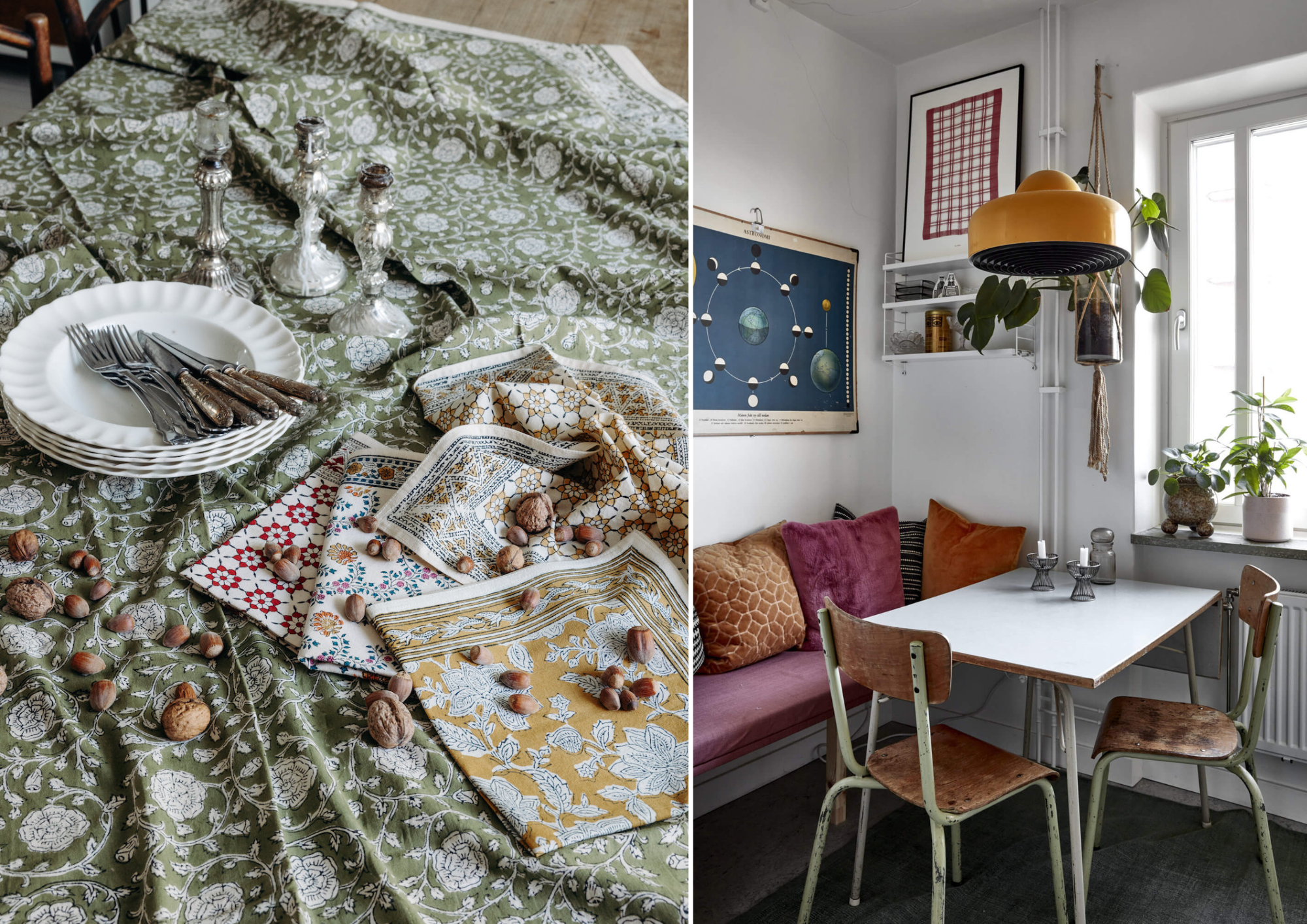 Banna olive tablecloth © Lili in wonderland - © Jonas Gustavsson
Placemats and napkins for a mix & match
Bohemian means mixing styles! Use contrasting placemats and napkins according to your desires of the moment. If you're in a more sophisticated mood, you can also mix and match prints and colors.
To keep a soothing atmosphere, maintain a harmony of colors and favor a few strong pieces that will ensure the bohemian chic atmosphere.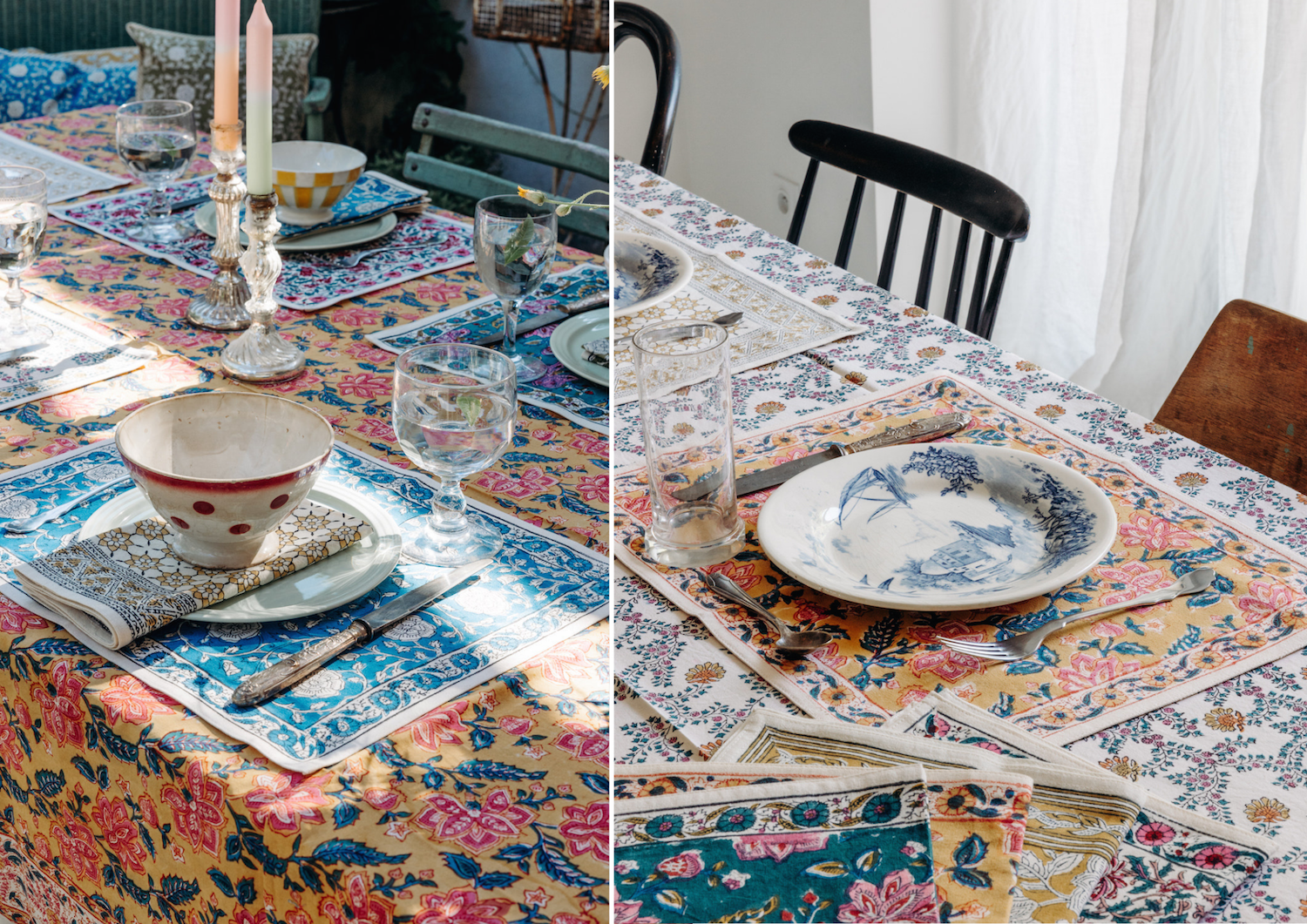 Hand printed table mats & napkins © Lili in Wonderland