Indigo, poetry of a universal color

Indigo, poetry of a universal color
There is a color that has created wonderful bridges between continents, by an extraordinary and inexplicable stroke of luck : indigo.
A very powerful dark blue, indigo is fascinating and has accompanied men and women since time immemorial. It has been used to dye yarns or fabrics that are transformed into clothes or pieces for the home.
Indigo is a color that is not easily understood, but human genius, from one continent to another, has identified different leaves from different regions (pastel or persicaria in temperate regions, plants of the Indigofera family in the Tropics), which are green without any indication that they could create shades of blue, triturated them using complex and multiple processes (maceration, fermentation, oxygenation, decantation ...) to reveal this exceptional shade that we love at Jamini.
Indigo also highlights our link with India, a country that has been the world's largest producer of indigo dye from the indigo tree, Indigofera tinctoria, since the 17th century (the export of Indian indigo pigments began in antiquity!).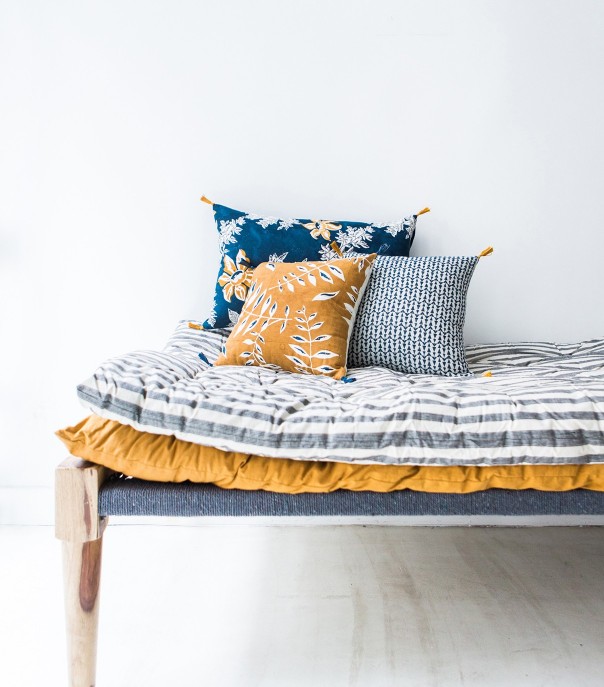 Our love for the cultures and textile traditions of the world, leads us to the smallIndigo Museum, in the charming village of Miyama north of Kyoto. The village itself is so poetic that it deserves the trip, but a visit to the museum, created by the artist Hiroyuki Shindo in 2005, is a life-changing experience.
Housed in a 200-year-old traditional thatched roofed minka, one of the largest in the village, the museum houses an exceptional collection of indigo textiles from around the world, gathered by Shindo-san since he discovered his passion for the color and techniques during his studies at Kyoto University of Fine Arts in the 1960s. It is the ideal place to discover and understand Japanese indigo through the workshop on the first floor of the museum.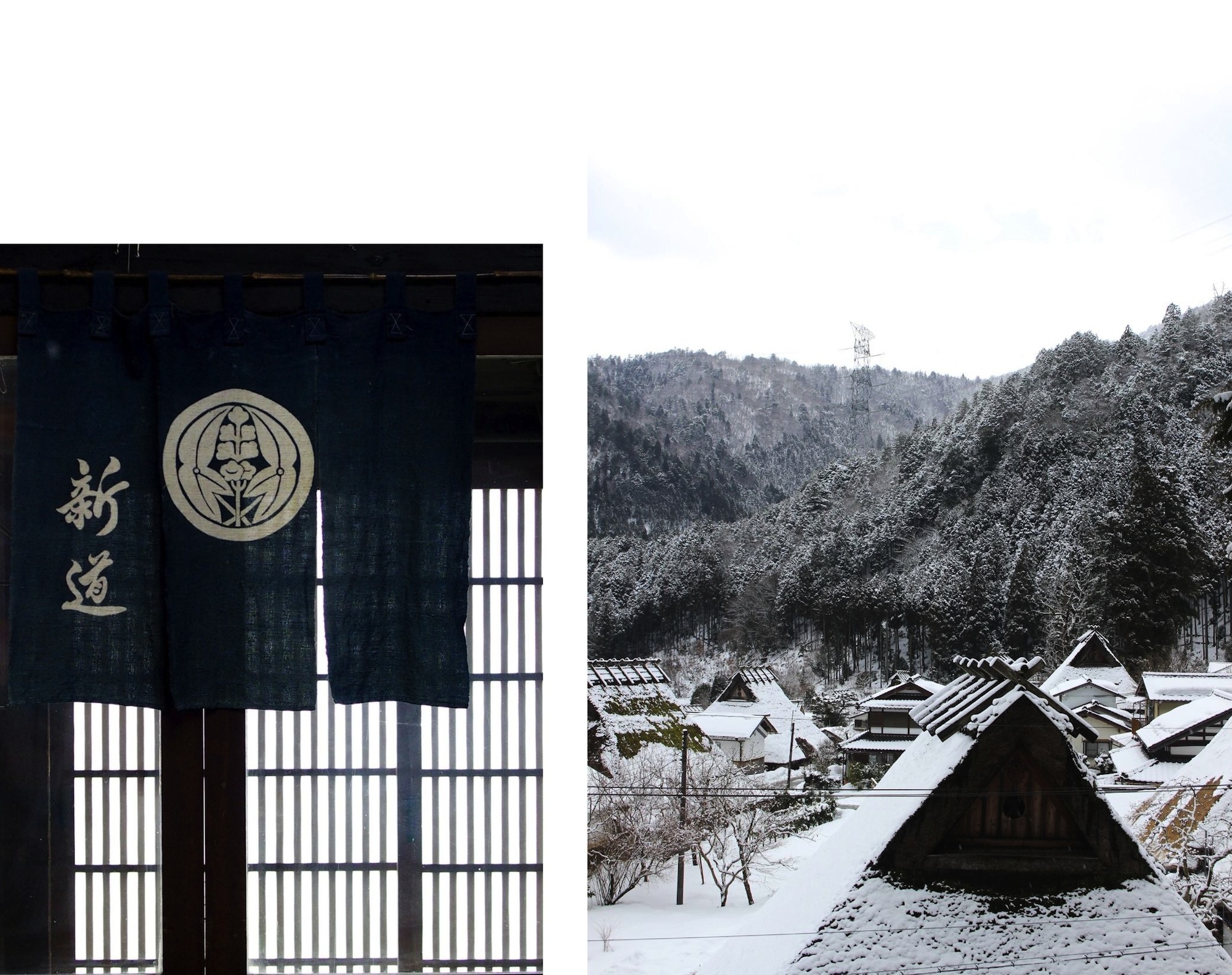 © Laurence Corteggiani @atelier_ikiwa
Japanese indigo comes from a plant, the Japanese knotweed (reynoutria japonica) : its transformation into a thread or fabric of a sublime deep indigo hue is incredibly poetic, involving, among other things, patience, courage, boiling water, lime, rice bran and... sake!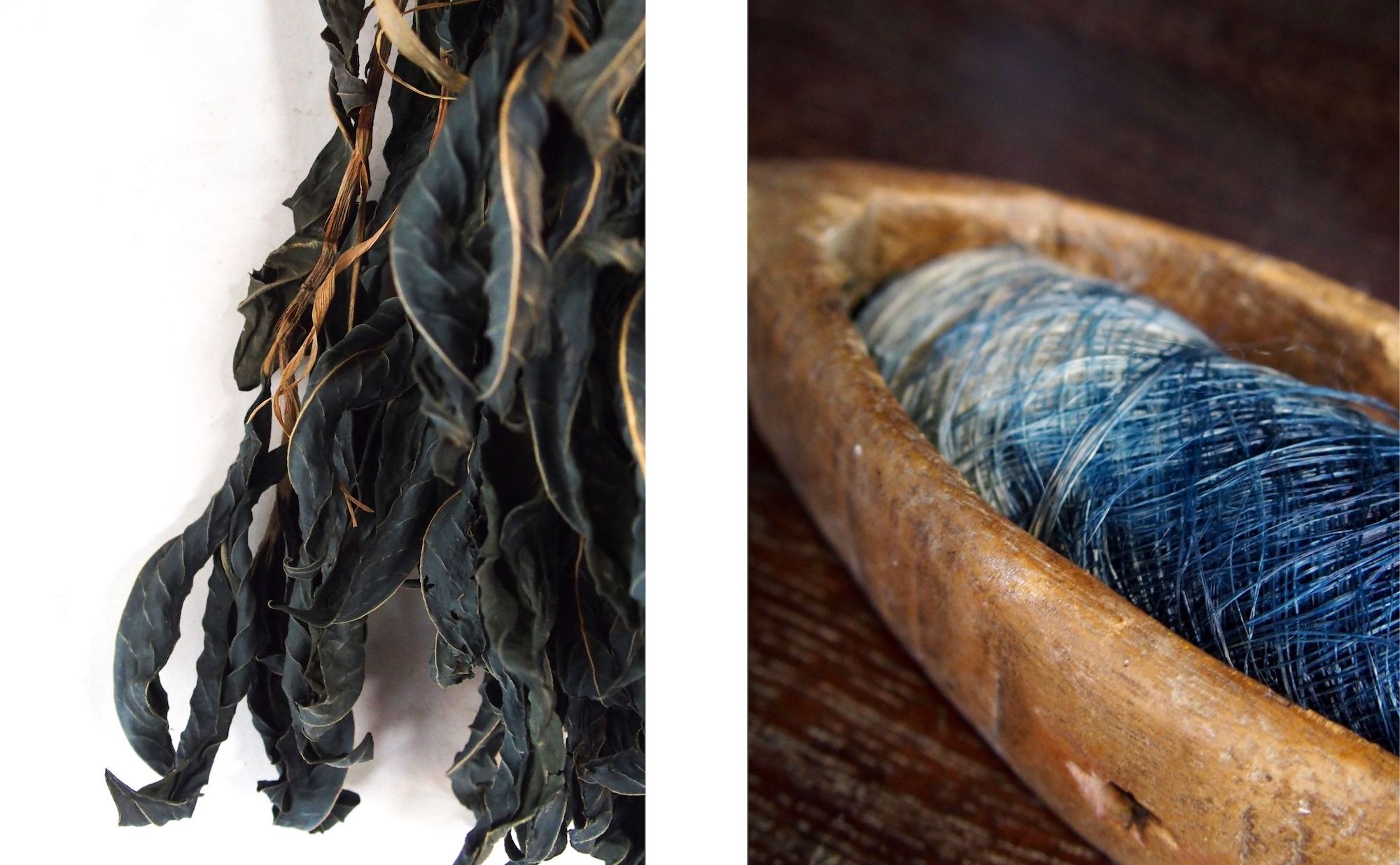 © Laurence Corteggiani @atelier_ikiwa
Hiroyuki Shindo, an all-round artist who uses traditional techniques to innovate, in a true contemporary creative approach, has developed the unique technique of shindigo (a word composed of part of his name, Shindo, with part of the word indigo), a new indigo printing process that makes fine random blue stripes appear on a white cotton fabric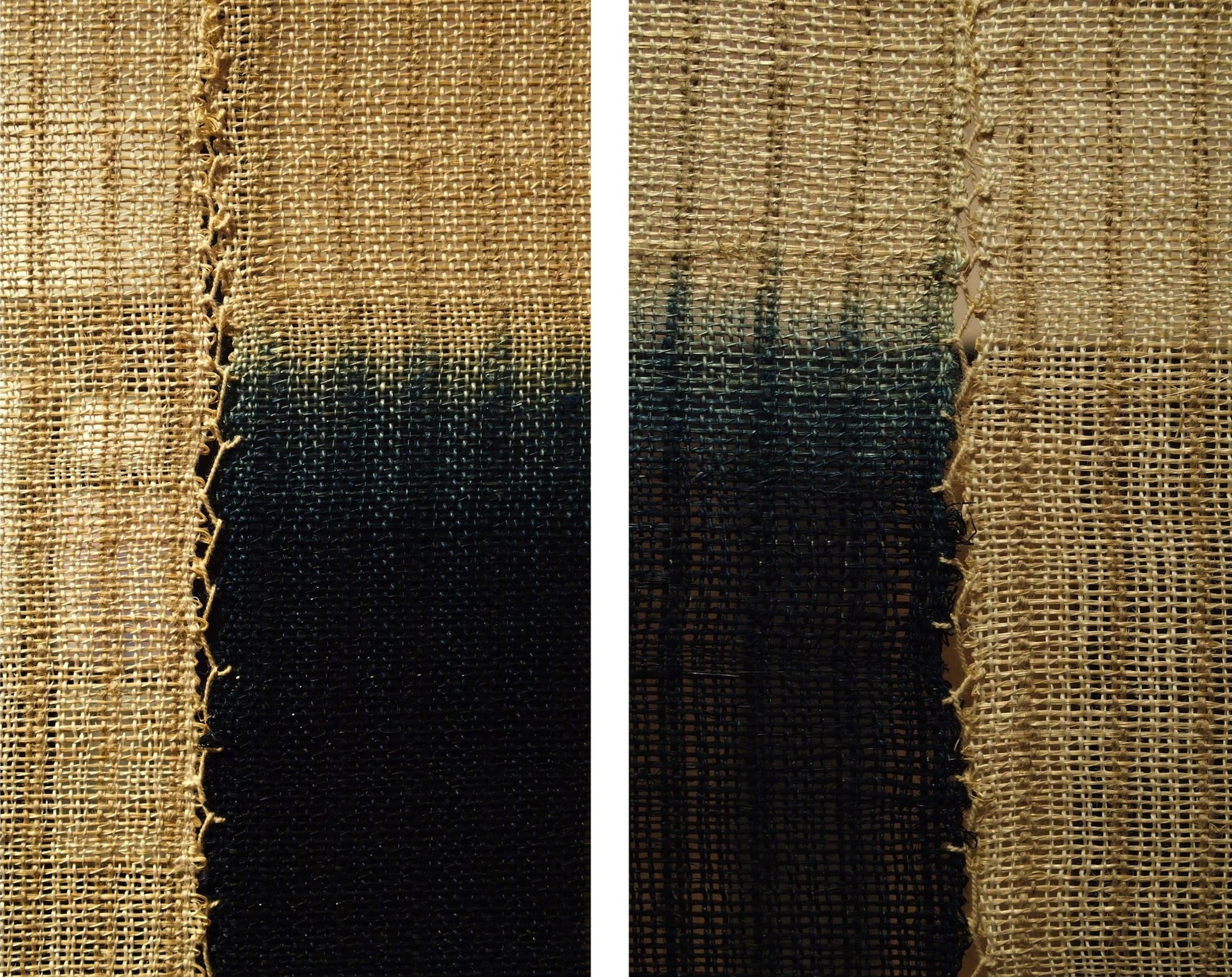 © Laurence Corteggiani @atelier_ikiwa
After the visit of the Little Indigo Museum, a visit to the antique market of Kyoto Toji Temple is a must. This market takes place on the 21st of every month, and is a treasure trove for Japanese indigo textiles.
© Laurence Corteggiani @atelier_ikiwa
Thanks to Catherine Legrand, author of the wonderful book "Indigo, périple d'une créatrice textile" for the inspiration she gives us and to Laurence Corteggiani, founder of Atelier ikiwa for the introduction to these special places.