Julia Rouzaud

Julia Rouzaud
© Gallery Democratic (Panagia Poulati / Sifnos)
Do you remember the dinner we hosted at the very chic spot "La Maison de Vacances" by My Little Paris this summer ? At this special event, Usha met the talented Julia Rouzaud, who curated the beautiful interior of this magical space where we were delighted to showcase some of our pieces. Julia is a brilliant trend spotter and the founder of the website Goodmoods that we love to look at for new inspirations. Presented in the form of moodboards, these themes, carefully chosen each week, are a delight for anyone looking for inspiration and ideas in design and decoration. Julia will join us in our store at Paris République on the 27th September and we would love for you to meet her for some tips and ideas if you need them ! Here is what she has to say about her work and inspirations. Enjoy the read !
1. Tell us the story of Goodmoods. How did the adventure start ?
When I was pregnant with my second child, I had to go on maternity leave rather early. I couldn't move, so I spent hours online looking for antiques and interesting objects. During my research, I found some amazing treasures. Designer's websites, online flea markets, secret brands and so on. These websites were often quite uninspiring and I thought of a way to link these objects together. I started making moodboards - mixing vintage objects, pieces of art, textiles, and contemporary furniture, as we all do in our homes. This is how the idea of creating interesting moodboards was born !
© Andrane de Barry
2. What are your favorite trends this season ?
I am very attracted by colors and I really love the the mix of coral pink and dark green this season. This color combination is inspired by the glamorous style of the 50's which is such a source of inspiration for me.
3. Your moodboards are really inspiring ! How do you choose your themes ?
Everything starts with an interesting object that I find somewhere. I connect interesting pieces to each other and create a story, evoking a period in history or a place. Once I have found this context, it becomes a common thread, and I work on it for months before creating a finished mood ! Moodboards often very reveal interesting personalities and their "moods" of the moment. When Martin Solveig created a "Supernature" moodboard, it was closely linked to his music. You could see that he was inspired by an "organic" style, less electro… It's interesting to discover someone through his inspirations and favorite objects.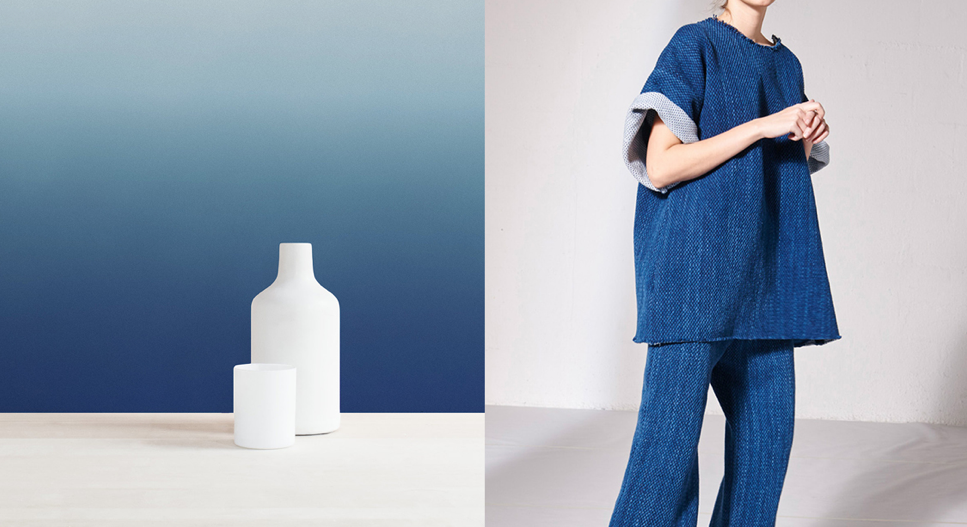 Discover her moldboard about "Grands Bleus" here, the theme of this season and our « Neel » collection !
4. Tell us about a few places and decoration styles that really inspire you ?
I love the work of Dorothy Meilichzon and the hotels she designed in Paris (Hotel Panache, Heaven, Bachaumont). She mixes French style and English chic that in a way that I find so perfect. I also like the Aesop stores, which I find very inspiring. In each store, a designer imagines and creates a special atmosphere, a "mood". This makes each store different and original .
5. Which project are you the most proud of since the launch of Goodmoods ?
I am very proud of the "Maison de Vacances" which I curated for My Little Paris. I think all our guests felt that they were in a very special place and this "Maison" really gave them an impression of spending a relaxing vacation in a chic French country home. This project was a real challenge and I am so pleased with the result ! I also designed some pieces for this project such as garden umbrellas, swings, cushions and chairs and it gave me so many new ideas.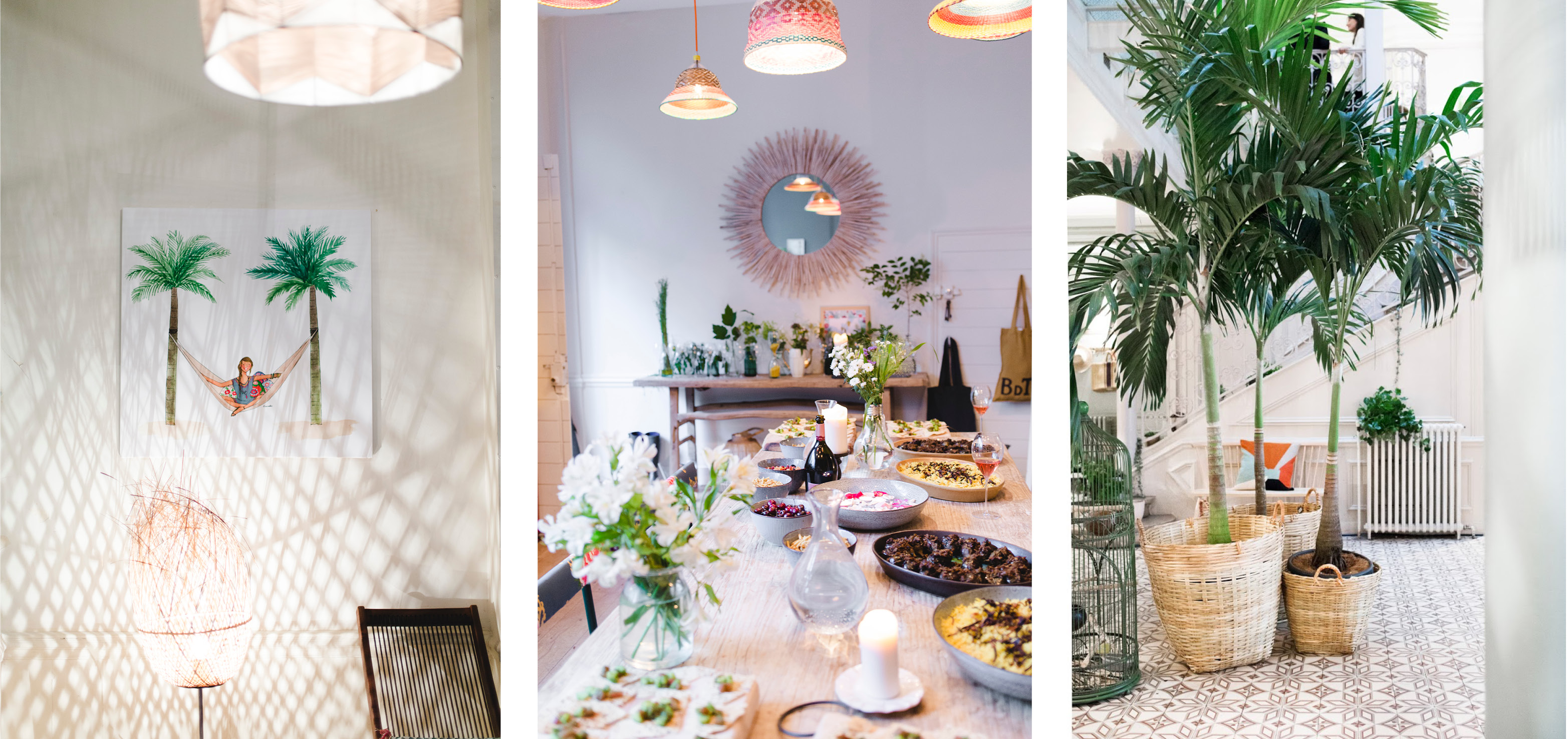 La décoration made by Goodmoods dans la Maison de Vacances My Little Paris
6. If Jamini were a moodboard, what would it be ?
I would say that it would be "new bohemia" where many cultures meet, a space where traditional craftsmanship meets Parisian chic. It would be a melting pot of objects, made of local materials and designs, using traditional skills, twisted with a very urban and contemporary style.
7. What is your favorite Jamini piece ?
The Charpoy or day bed ! It is such a beautifully crafted object - perfect to be used as a bed or a sofa indoors or a bohemian style outdoor piece in a garden. I would place so many comfy Jamini cushions over it and make it really cozy !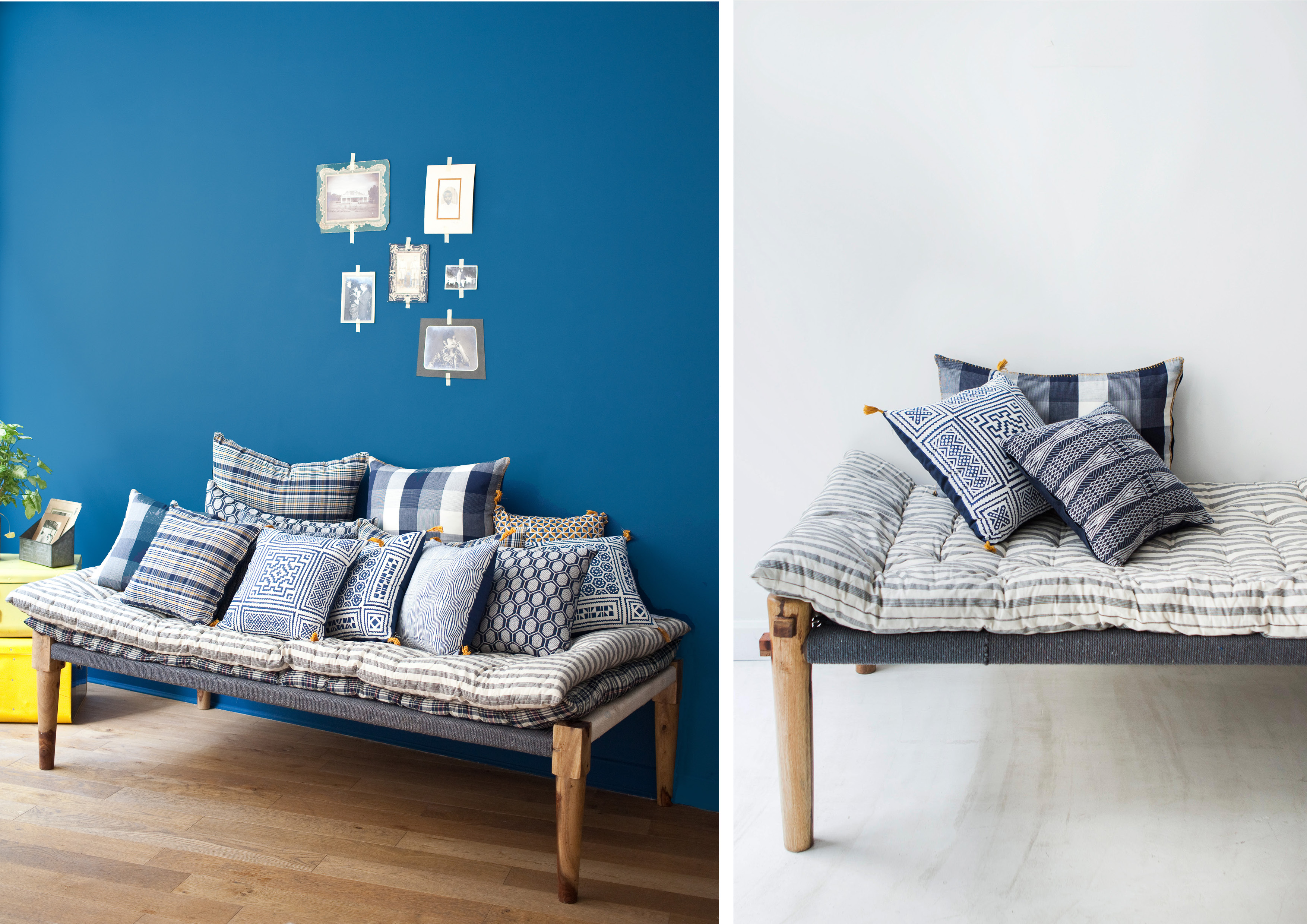 Scarlet Splendour that has an amazing artistic universe somewhere between surrealism and Bollywood kitsch! And of course I love chicken curry !
10. Tell us about a few interesting projects you are working on.
I am so excited to be launching Goodcaptures, the Goodmoods' gallery which offers prints of the most beautiful instagram pictures. Stay tuned for more !
To know more about her work : Goodmoods