Lindsey Tramuta, the most frenchie of our American friends

Lindsey Tramuta, the most frenchie of our American friends
Say hello to Lindsey, the most Frenchie of our American friends in Paris! Lindsey is a talented journalist and author of the blog Lost in Cheeseland. Lindsey and Usha met a few years ago and exchanged life stories over a cup of coffee. They share many things in common and love French pastry!
Lindsey published her first book "The New Paris" in 2017, which was an immediate success. She looks at Paris with wonder and curiosity as the city changes with a host of new entrepreneurs and their creative ideas. We love how she guides us through the changing landscape of Parisian life and the inspiring people she presents. We are so proud to be part of her "new paris" community!
Here is Lindsey, loyal Jamini fan and friend - our special guest this Thanksgiving.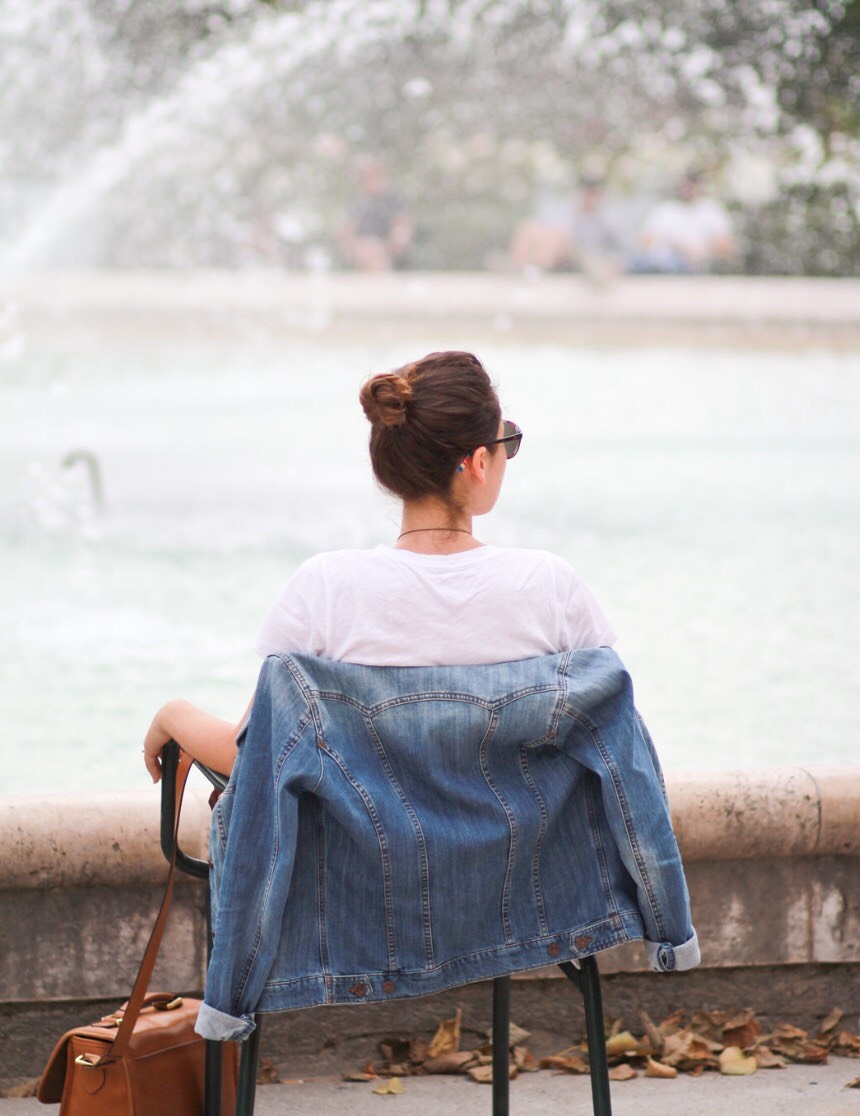 1. After having spent 10 years in Paris, tell us about your "parisienne" side! What are the things you've picked up since having moved here? How is it different being a woman in Philadelphia vs. being one in Paris?
Since I arrived the summer of my 21st birthday, it was an incredibly transitional period in my life. I was nearing the end of my undergraduate education and was still sussing out what I wanted to do with my life, who I was becoming, and where life would take me. I don't know if I truly felt like a woman at that point but I knew I was on the road to becoming one and Paris — a new home with a fresh slate and all new connections to build — proved to be the best place for that to happen.
Without a core group of friends and without my family near, I had to force myself to be more social than I ever had been and that led me to some of the most incredible encounters and relationships I've ever had. That leads to support, a family away from biological family. Once I began my career, I gradually acquired confidence and a sense of belonging.
And then I took a big risk: I left a company to pursue freelance work fulltime and wrote a book in relative uncertainty about how it would fare and where it would lead me. I can't help but think that the confidence, social ease, and drive that I developed, and that ultimately helped me take those risks, weren't entirely tied to my experience in Paris.
I think I may have settled for less, had I stayed in Philadelphia. I may not have been as ambitious or as comfortable with change. But living abroad, wherever that may be, spurs change in more ways than one and for me, that first summer in Paris at 21 was the beginning of a new life.
2. We have seen an incredible mobilization of women in politics in America in the past few months. Do you feel that you are able to participate in that movement from afar? How?
Thankfully, living abroad in the age of social media means there are no excuses when it comes to having all the information required to remaining civically active. Organizations in like Democrats Abroad, Vote from Abroad, and Republicans Overseas make it very easy to participate, right down to having all the forms to fill out to receive absentee ballots, where rallies and gatherings are happening in a given city, and how to register to vote if one isn't already set up to do so. The key thing is to actually use the voice we DO have from afar and VOTE!
As for issues in politics that pertain to women's rights, discrimination or abuse, what begins in America doesn't necessarily end in America. The resistance to populism reached a fever pitch with the election of Trump and went global; the Women's March took place all over the world on the same day. Since then, there have been #MeToo marches and protests all over the world, including in Paris. We don't have to look far to feel connected to other empowered women who are committed to fighting the good fight, in whatever ways they can. I feel very lucky to be part of a movement right here at home in Paris.
3. You've talked about the way Paris is undergoing a change in the way new entrepreneurs are changing the shopping experience in the city - tell us more. Have you seen any changes since your book was published?
There are even more! I'm astounded by the people taking risks and putting themselves out there. Some are testing concepts that are truly disruptive, others are following the pack and will learn — but I'd rather see that than hear stories of people toiling away unhappily in corporate jobs. Now the tricky part is finding the unique POD in a sea of small shops. The entrepreneurs and small shop owners who attend trade shows and come away with products that every other small shop is going to carry might not survive. But there's an opportunity to find the gap in the market, design something original and of high quality — that's what consumers respond to!
4. Have you noticed increasing American influence in the way Parisians shop & live?
Not just American, I'd say a more global way of living. The Parisians dabble — they'll try eating vegan, try to shop sustainable products, eat up foreign concepts (as we've seen with Le Bon Marche's annual thematic pop-up. This year it's Los Angeles!) but remain loyal to their favourite haunts too. Overall I think people are embracing the change more, so long as it respects the past in some way.
5. Your food adventures are very exciting! We would love to hear about your most extravagant experience. Tell us about that one moment that made you go Wooooow!
In March, I had the opportunity to have lunch at Veuve Clicquot's Hotel du Marc in Champagne, prepared by Joel Robuchon himself. It was an extraordinary meal and one made all the more unforgettable by his presence. When he died this summer, I felt tremendously grateful to have experienced his cooking firsthand.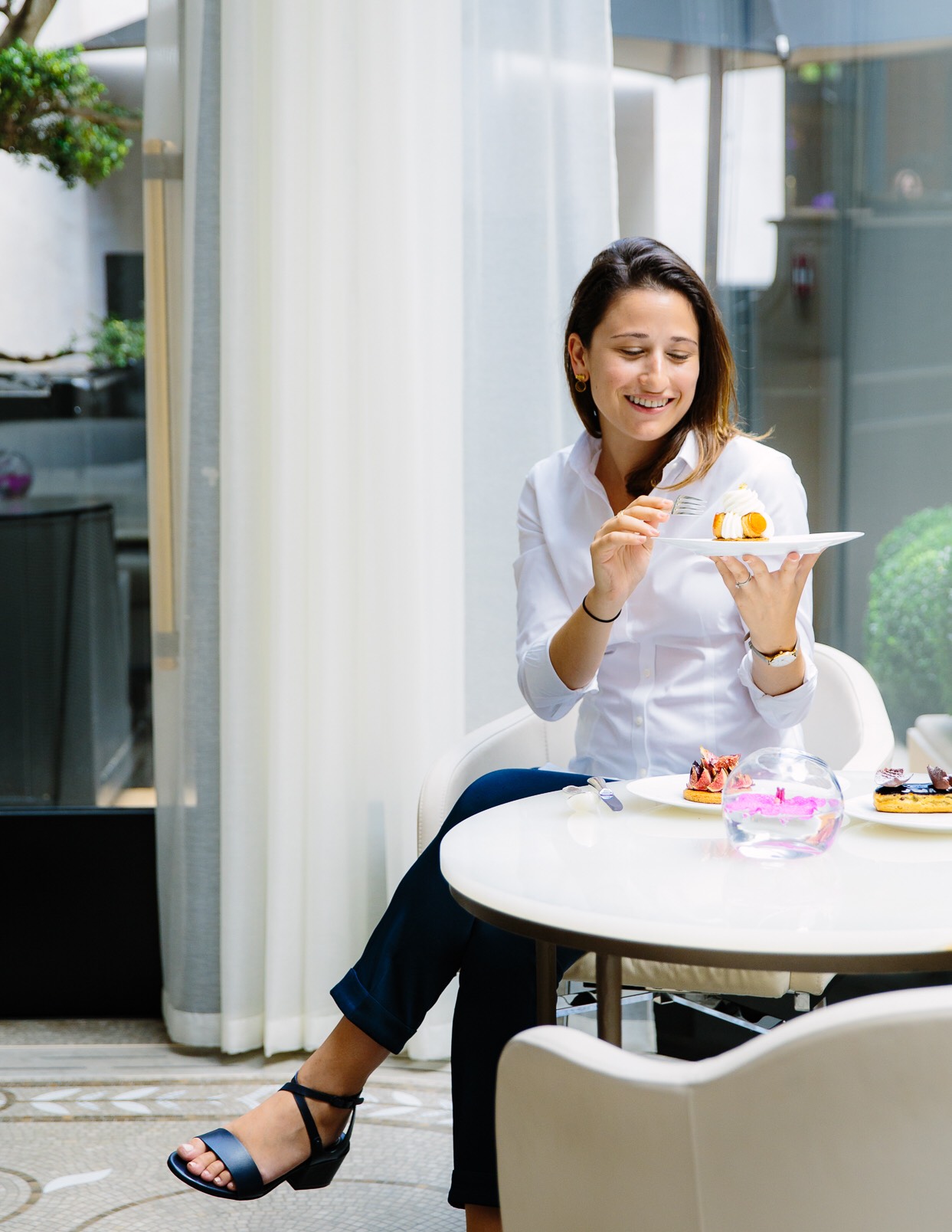 © Joann Pai
6. You've been a Jamini fan from the beginning! You've introduced us to your community in the US and supported us in New York when we opened our pop up store last year. Why does our brand appeal to you?
It was, and still is, incredibly unique! The harmonious union of French and Indian aesthetics, hand craftsmanship and transparent sourcing makes it all the more appealing. I'm wowed by each collection and the quality of the fabrics. If only I could have Usha decorate my entire apartment!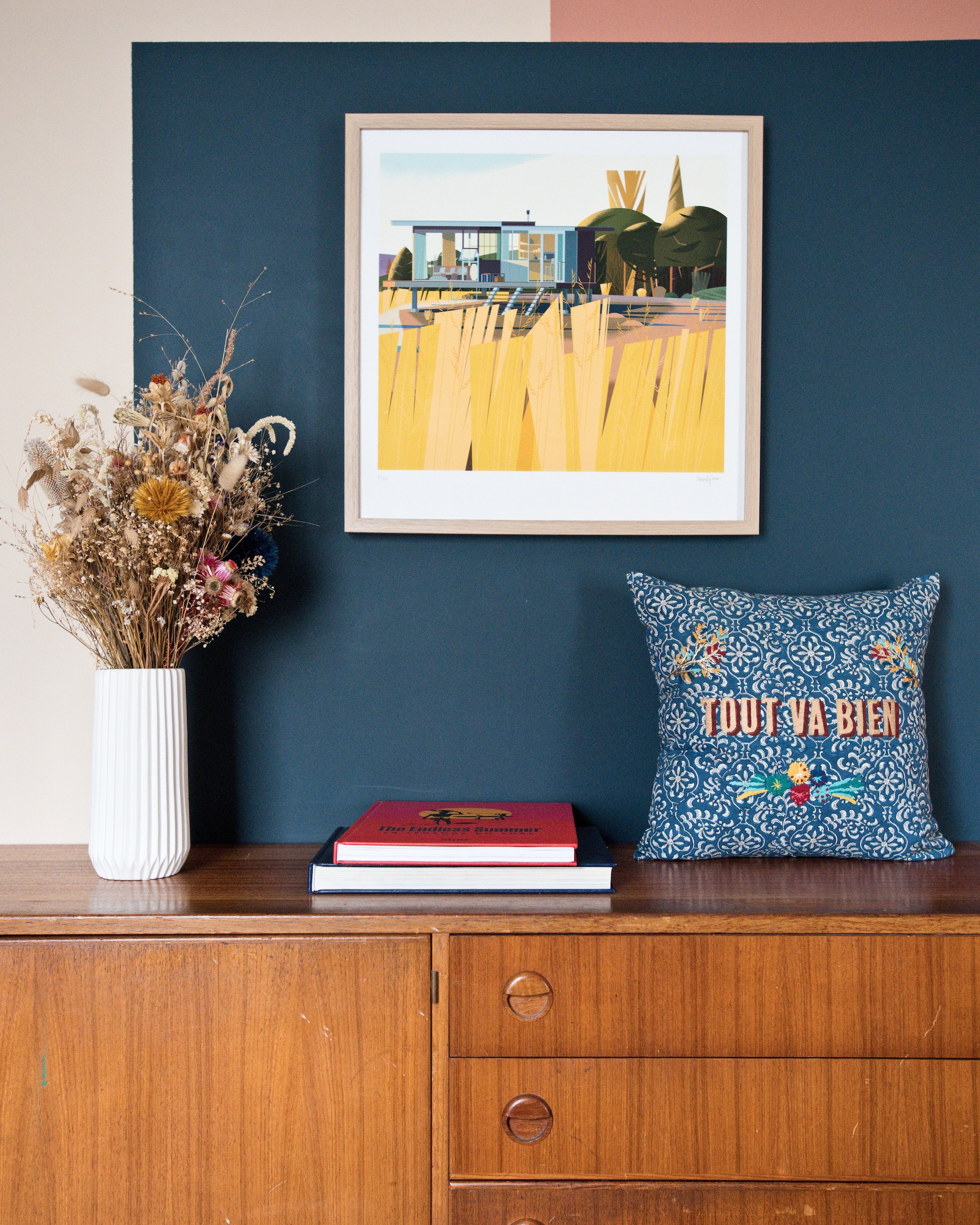 © Claudio Cambon
7. We would love to share your favourite Thanksgiving recipe with our friends? What would it be?
I tend to be the one to bring cornbread to Thanksgiving parties and I try to make it more savoury than sweet. Along with that, my husband and I have been to known to make a flavourful green bean and almond salad, served cold, that is a nice complement to all the warm and hearty dishes typically on a Thanksgiving spread.
8. You're working on a new book! We're keen to find out. Some hints?
Ah ha! Let's just say I'll be looking at Paris through its women this time around.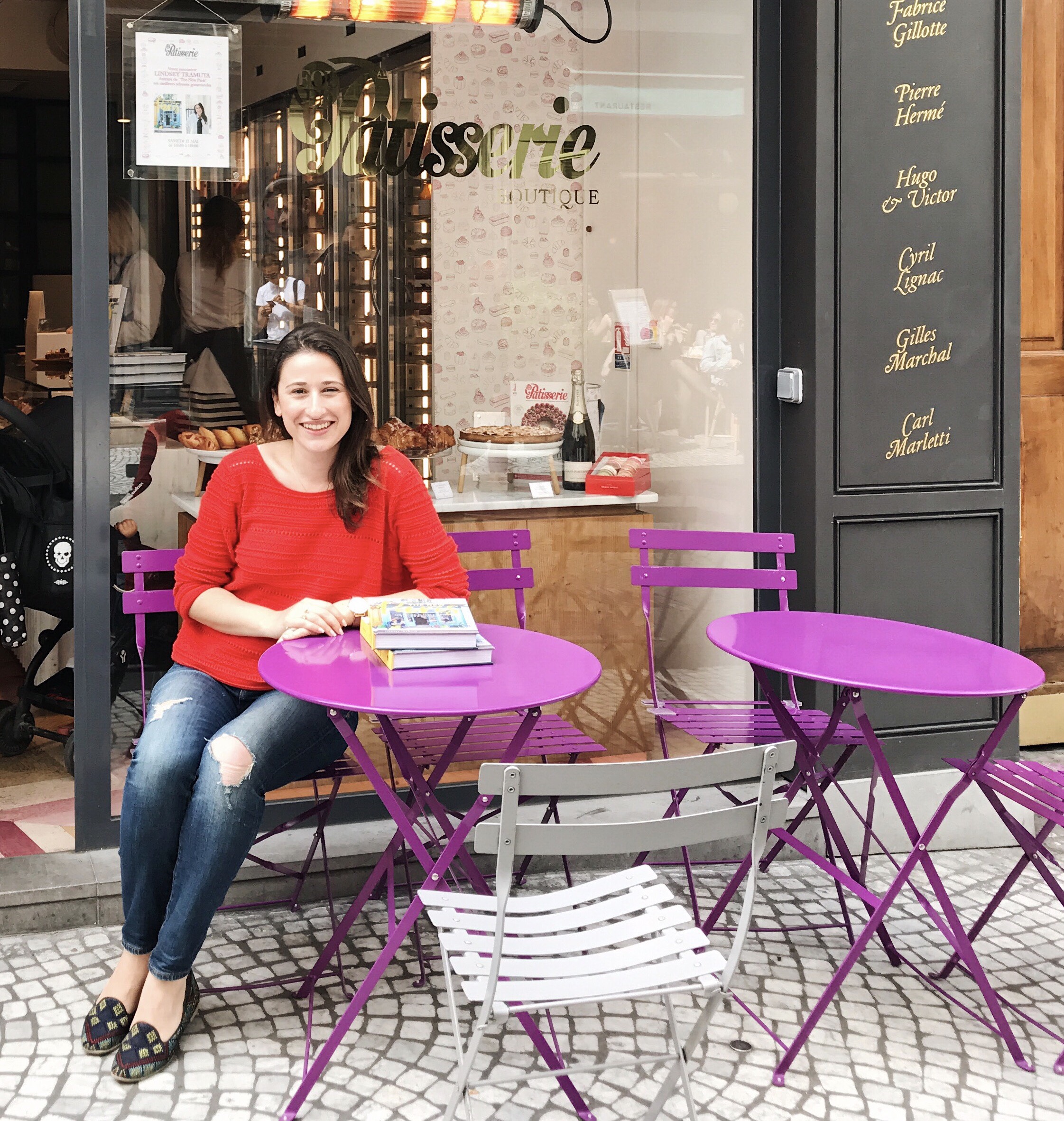 9. Your favourite American barista in Paris?
He's not a barista anymore BUT he's perhaps the most talented American in the business in Paris — David Flynn, the co-founder of Belleville Brulerie. It's incredible to see how much he and his partners have grown the business in a few years and extended it to La Fontaine de Belleville and a new flagship roastery that opened in September. They're hard working, talented and deserve all the success they've achieved!