Our version of a Franco-Indian hygge interior decoration style
The word hygge etymologically derives from the Norwegian word for well-being. It is a unique and special concept that conveys a feeling, an impression, an emotion as well as a specific atmosphere of intimacy and warmth.
Fall is officially here and nature is really "showing off" this time of the year with changing colors! We love the soul warming and soothing "earth tones" all around us – and we wanted to share some interesting ways to create a very special Franco-Indian hygge style!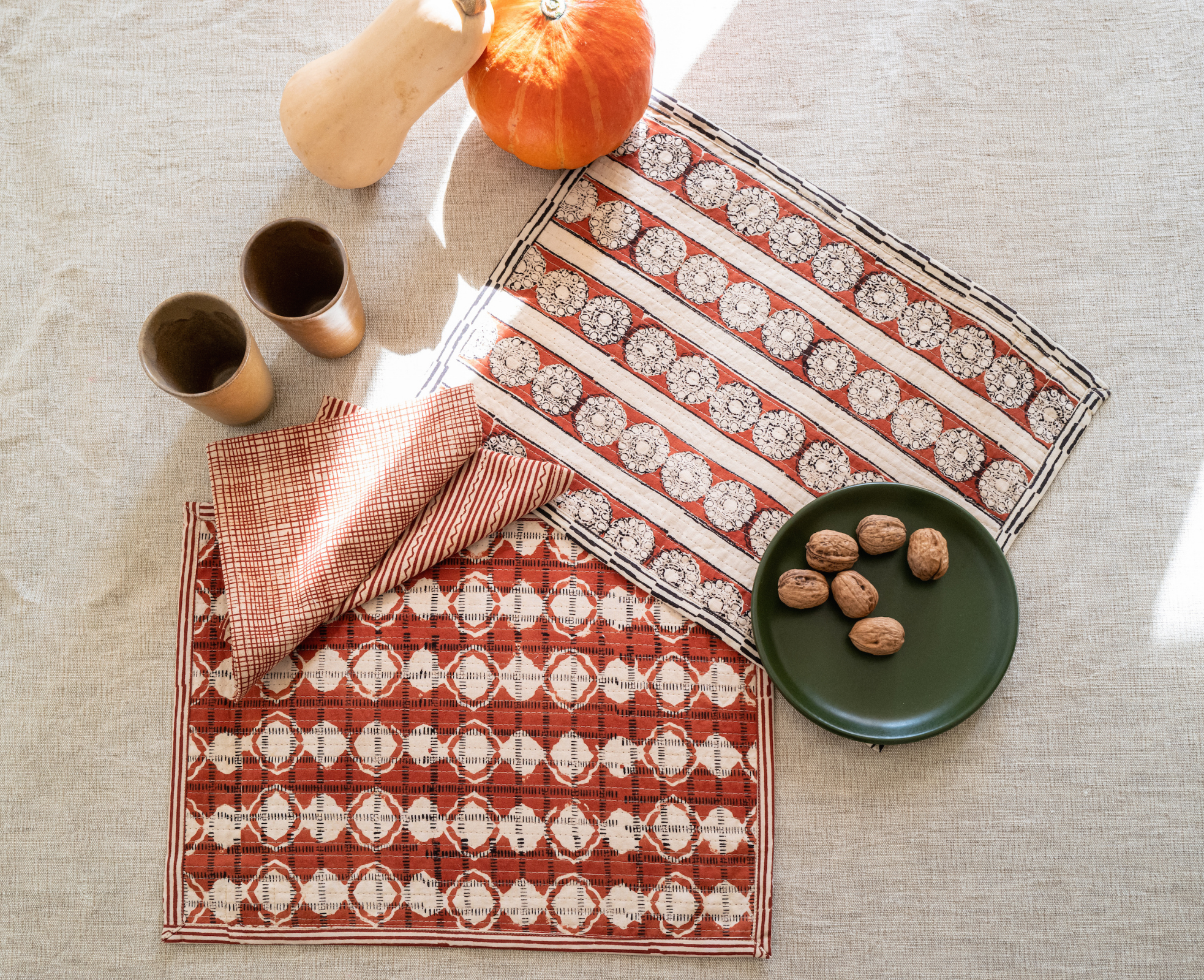 Anush printed table mat © Sophie Denux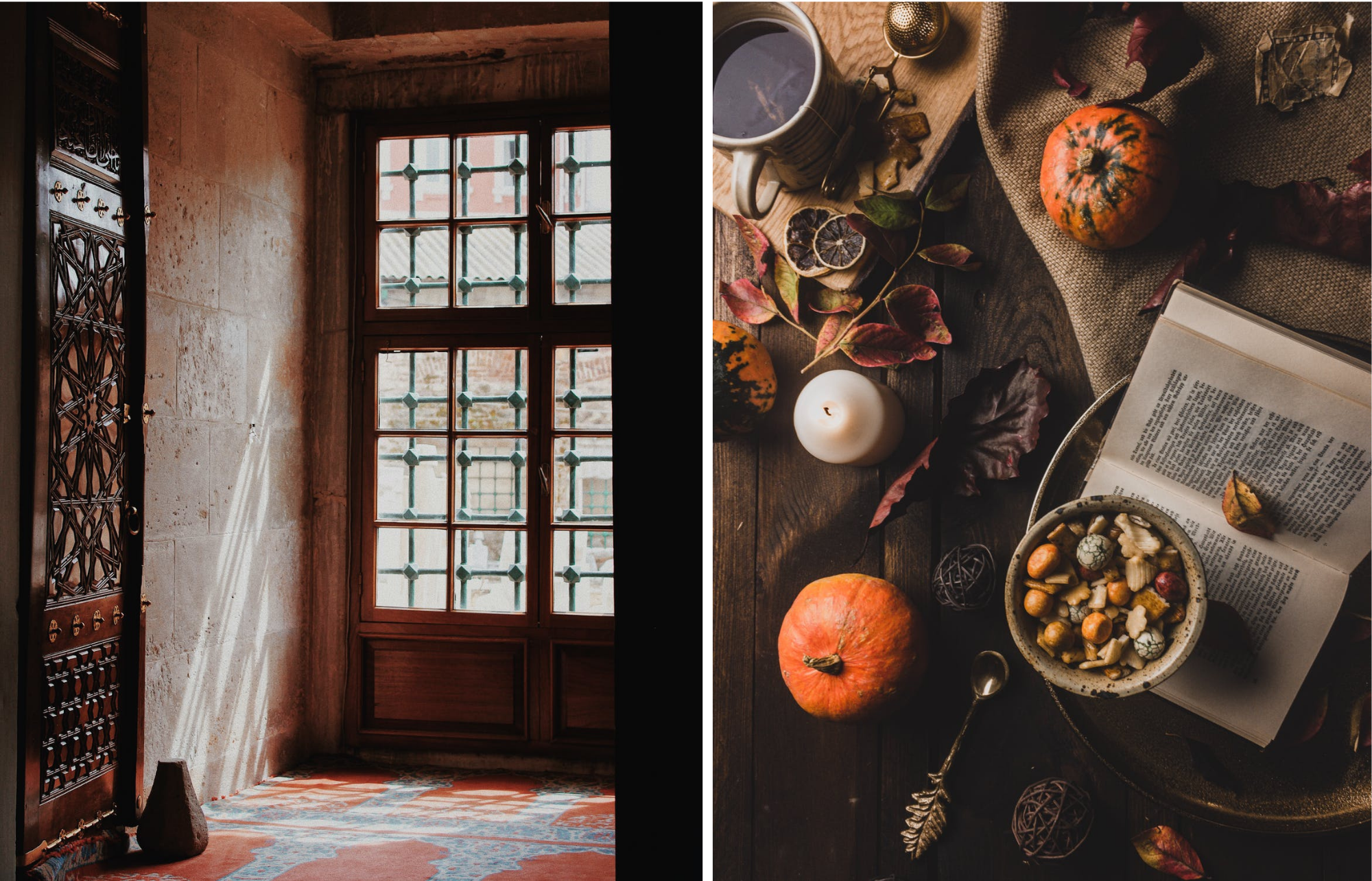 © Gizem Mat - © Lucie Liz
As the days get darker, we look inside our homes to provide a cozy refuge from the elements. Warm and soothing colors are great options for a calming and relaxing fall home. Beautiful hand printed accent pieces complimenting neutral colors will freshen up your living room décor for the fall.
Create your cozy sanctuary with hand crafted natural materials, like cotton and linen. Quilted and hand woven cotton throws can turn any space into a warm and inviting place year around. A few tips for this Fall:
Natural Lighting
Do it like the Danes who burn the most candles in the world! Warm, yellow lighting is an integral element for hygge interior decoration. Warm, natural light soothes the nerves, increases concentration, prevents eye fatigue and is less aggressive than white light. Place lots of small and scattered light sources in your living room – don't forget to add all sorts of candles.
Use warm lighting in all sorts of interior like the kitchen, bedroom or bathroom. Pretty yellow electric lights placed in mason jars remind us of beautiful lamps filled with fireflies.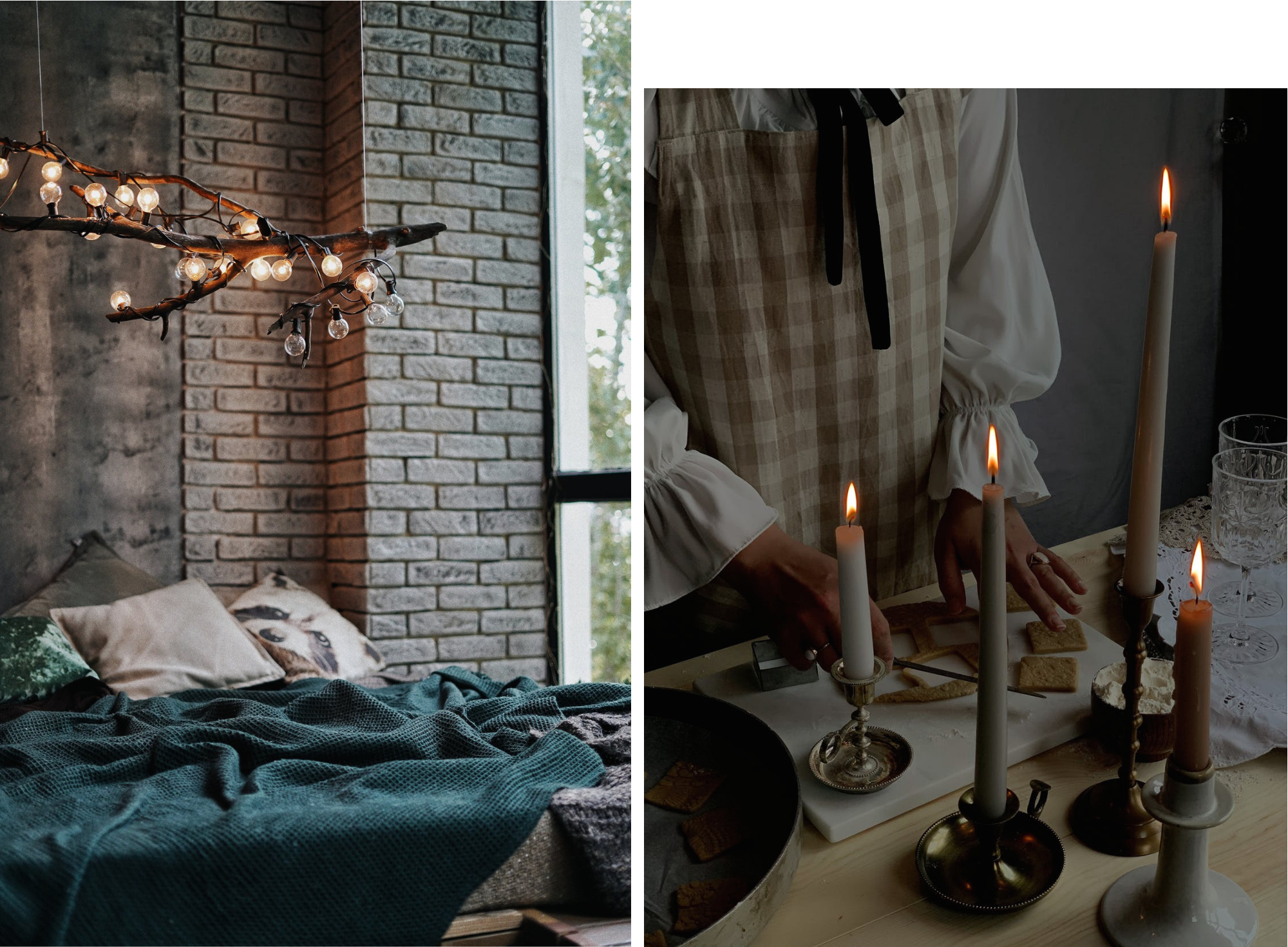 © Olenka Sergienko - © Büşra Yaman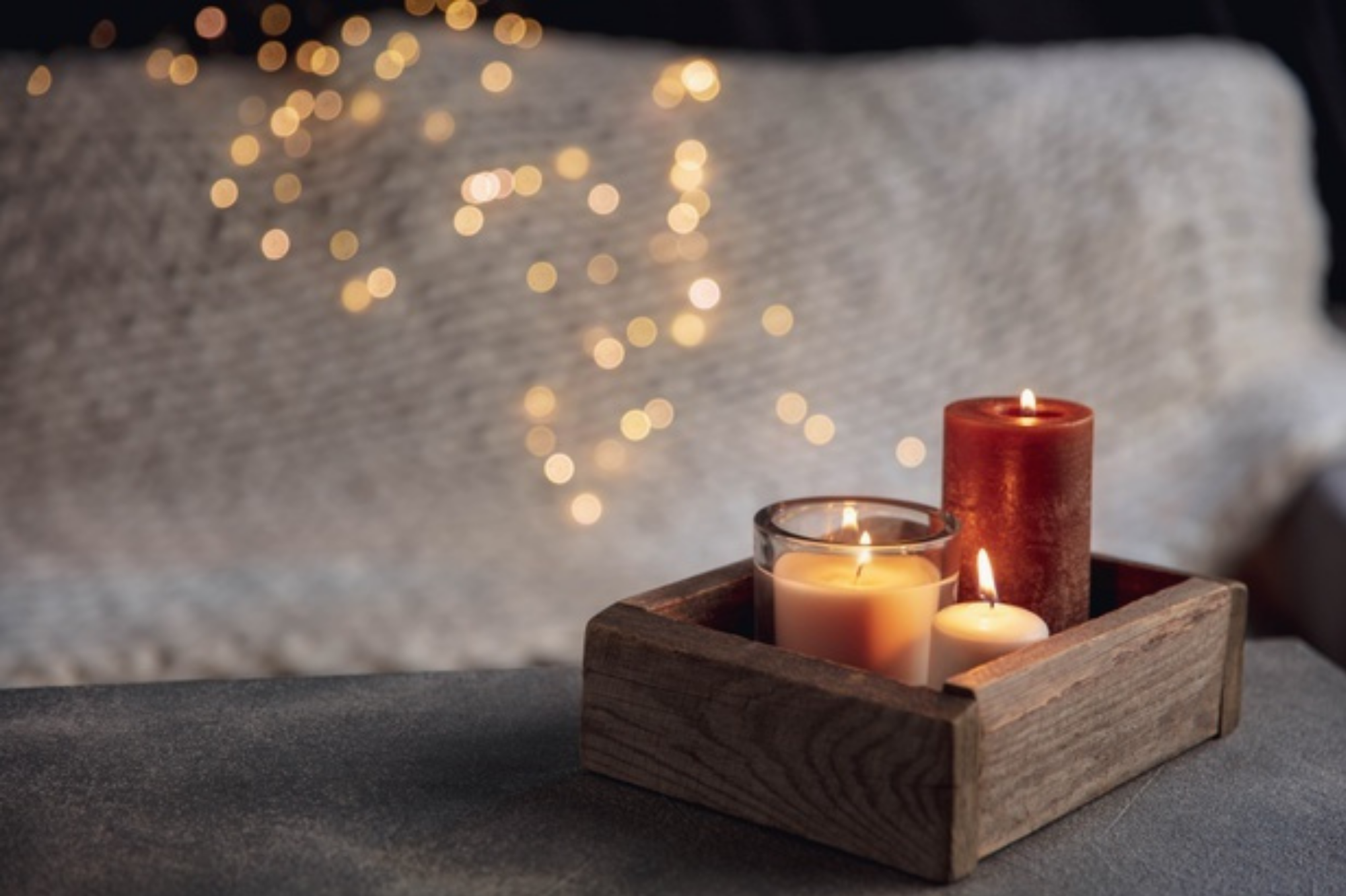 © master1305
Soft Pillows and Warm Blankets
Hygge means comfort, and for maximum snugness use soft cotton blankets, hand woven covers and beautiful block printed cushions as indispensible companions to add a bohemian touch to Danish-inspired décor. Throws and quilts should be used in every corner of the house. Hand printed and reversible throws are perfect for creating a comfortable environment to cozy up in your living room.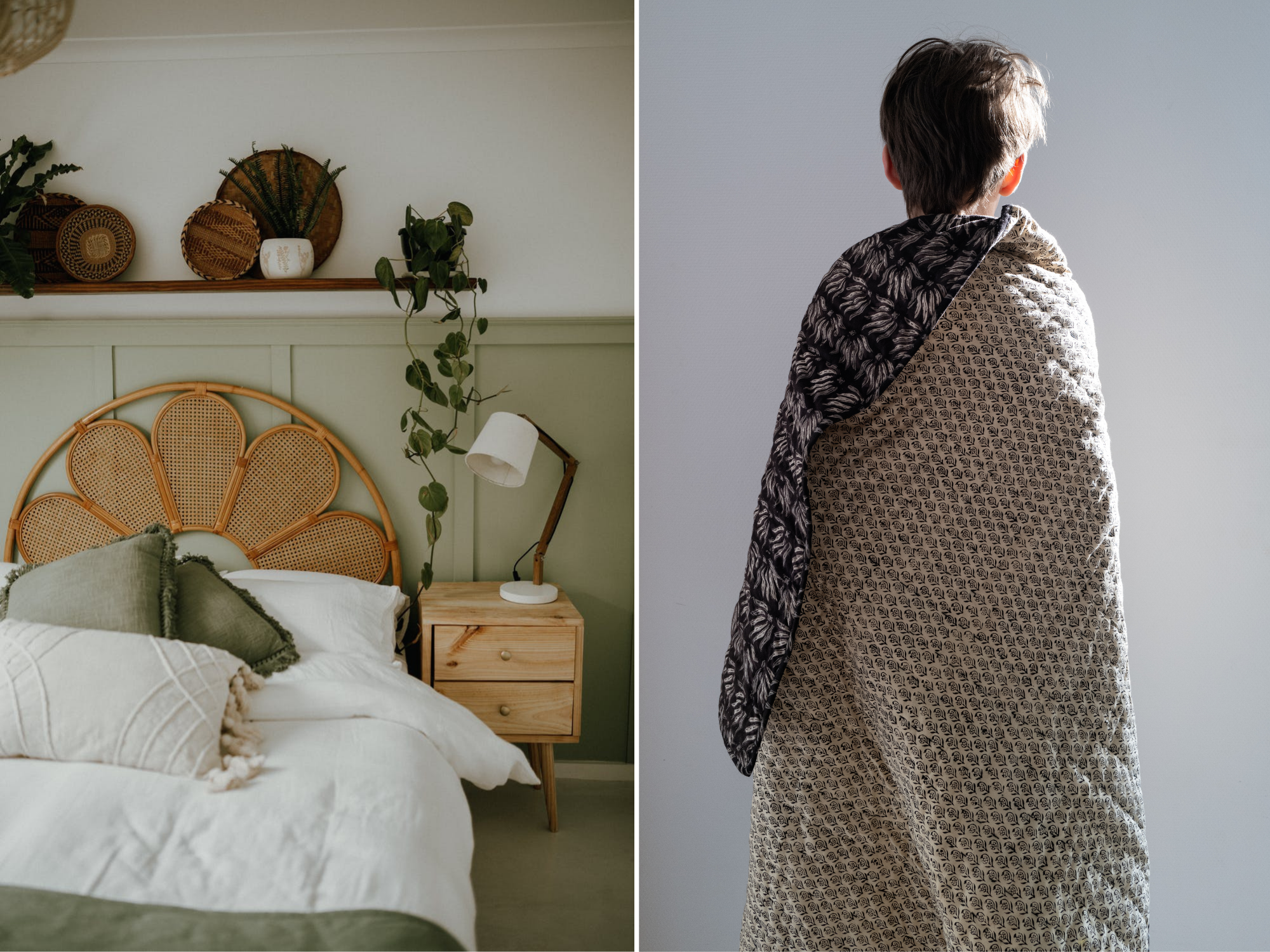 © Taryn Elliott - Arun printed quilt © Sophie Denux
A unique and cozy nook
The coziest space in any interior is a comfy place to lay back and indulge in our favorite Fall pastime. The Swedish call it myshörna which translates to a "cozy corner". Find a slightly secluded spot and use pieces that create a calm environment for relaxation. Let this corner become favorite place in the house to read a book, paint, play an instrument or watch a movie. An Indian daybed -or charpoy- with multilayered block printed mattresses could create a hygge spot for an afternoon siesta or a meditative moment.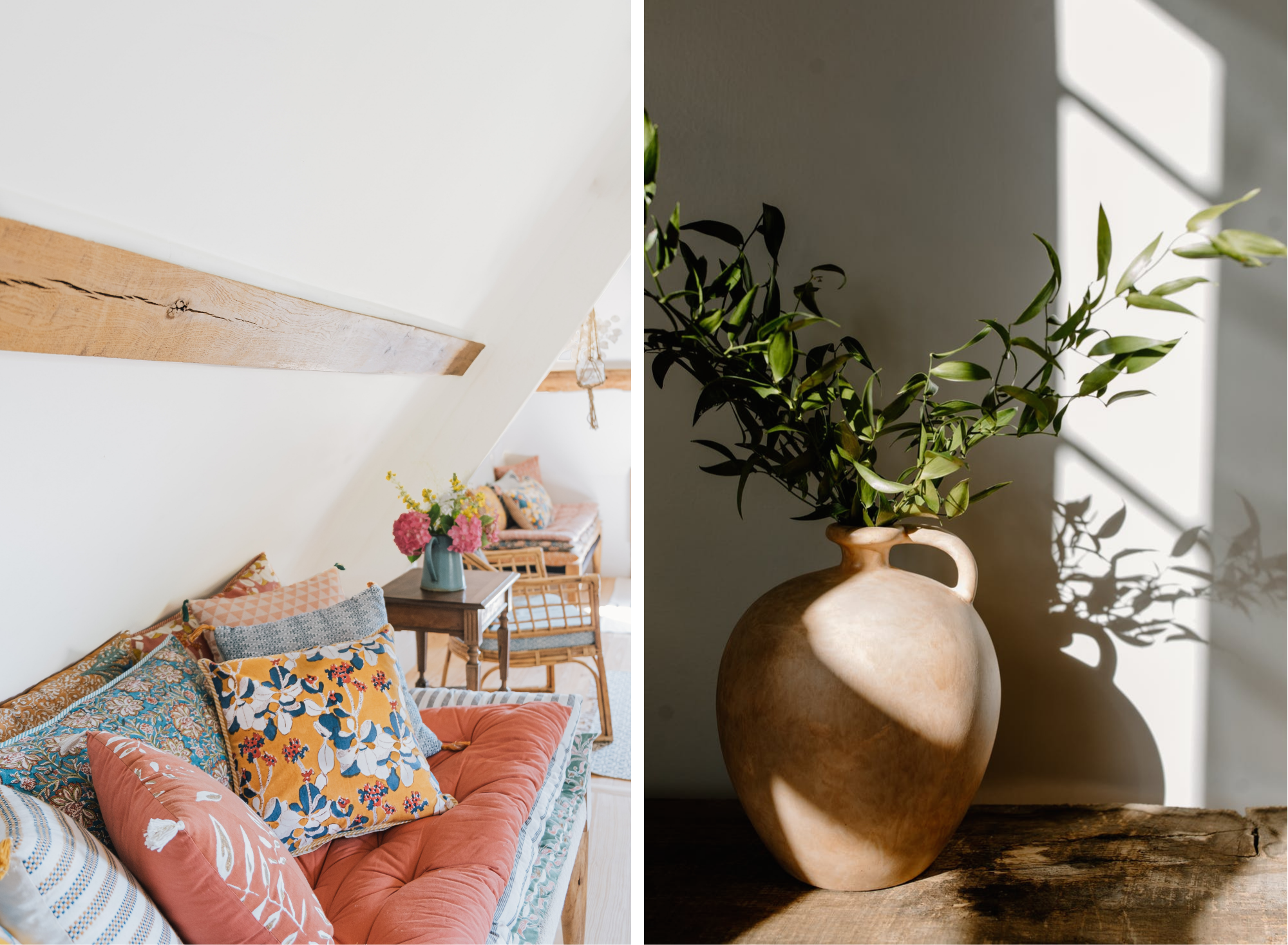 Indian daybed, mattresses and pillows / © Tara Winstead
A welcoming ambiance for every meal
This Fall, make everyone feel welcome. Encourage your guests to stay longer as you share your favorite bottle of wine or your secret family recipe. Mix and match dry flowers and natural elements with hand printed table mats and napkins to create an inviting table setting for your dining table décor.
Add colorful leaves and subtle, hand-made details with dried flowers and plants such as pampas grass, statice and proteas. These little touches bring immense enjoyment, beauty and satisfaction. But most of all, they bring us together to celebrate this season with people we love.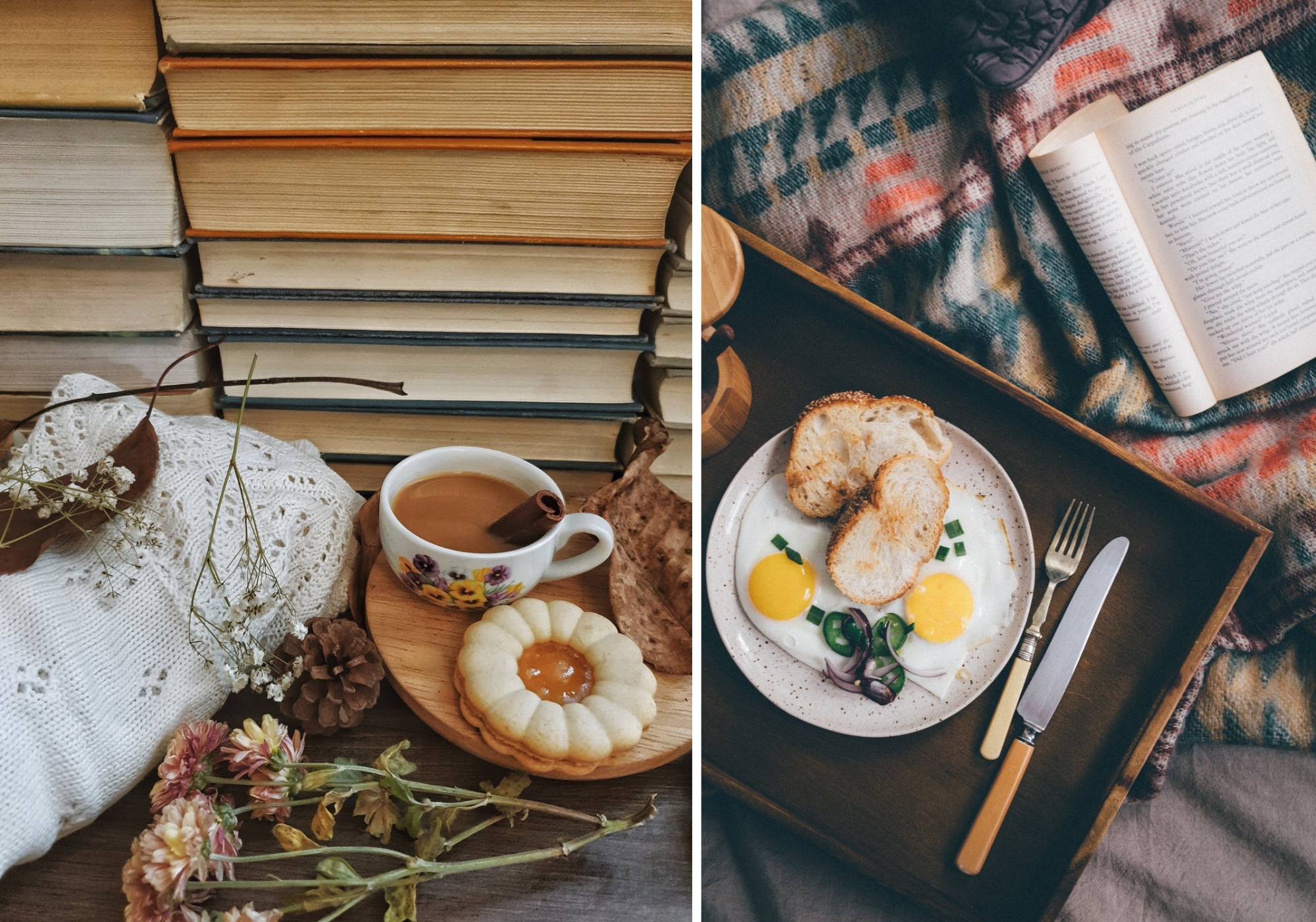 © Ena Marinkovic - © Daniela Constantini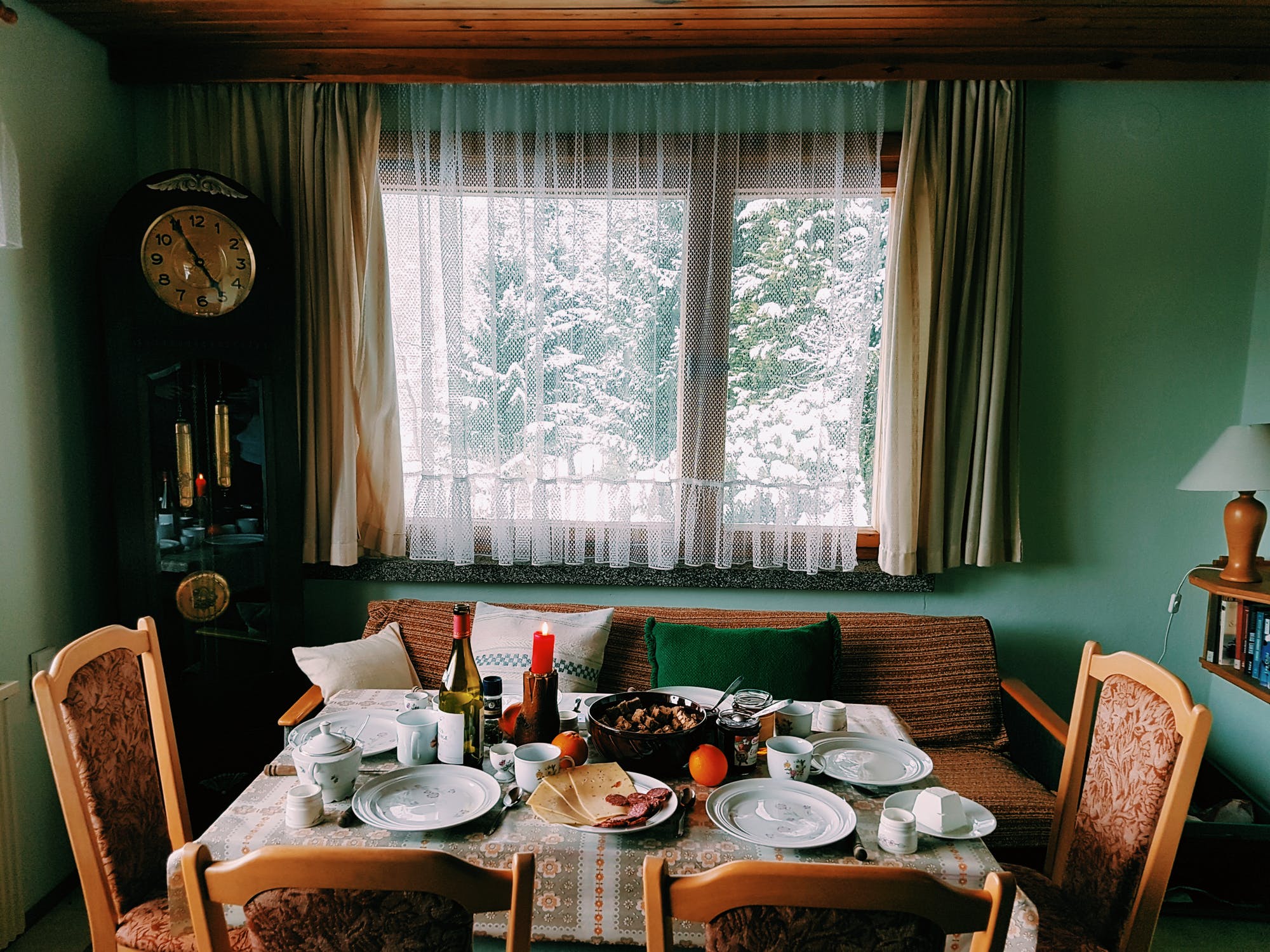 © Ben Maxwell