Safran, ochre and shades of yellow, our new best friends

Safran, ochre and shades of yellow, our new best friends
Winter has arrived and it is time to bring some warmth into our homes and our hearts. We found the perfect color for this season - a lovely ochre shade that will be the next best thing to a strong dose of sunshine ! We wanted to show you some great deco ideas using tones of yellow to add a perfect touch of elegance for this holiday season.
Yellow seems to be the perfect choice to connote happiness, warmth and good spirit. The color of sunshine has associations with divinity and immortality in India. Safran, a shade of ochre was the perfect choice for our pillows Anisha and Akash when we decided to launch a limited capsule range with Kann Design, who make gorgeous handmade furniture in Lebanon, influenced by 50's designs. Of course, safran was a great choice of color because Lebanese cuisine (which we love) uses this rare spice and Indians normally associate safran with the sacred color of Hindusim. So yes, we do really love this color !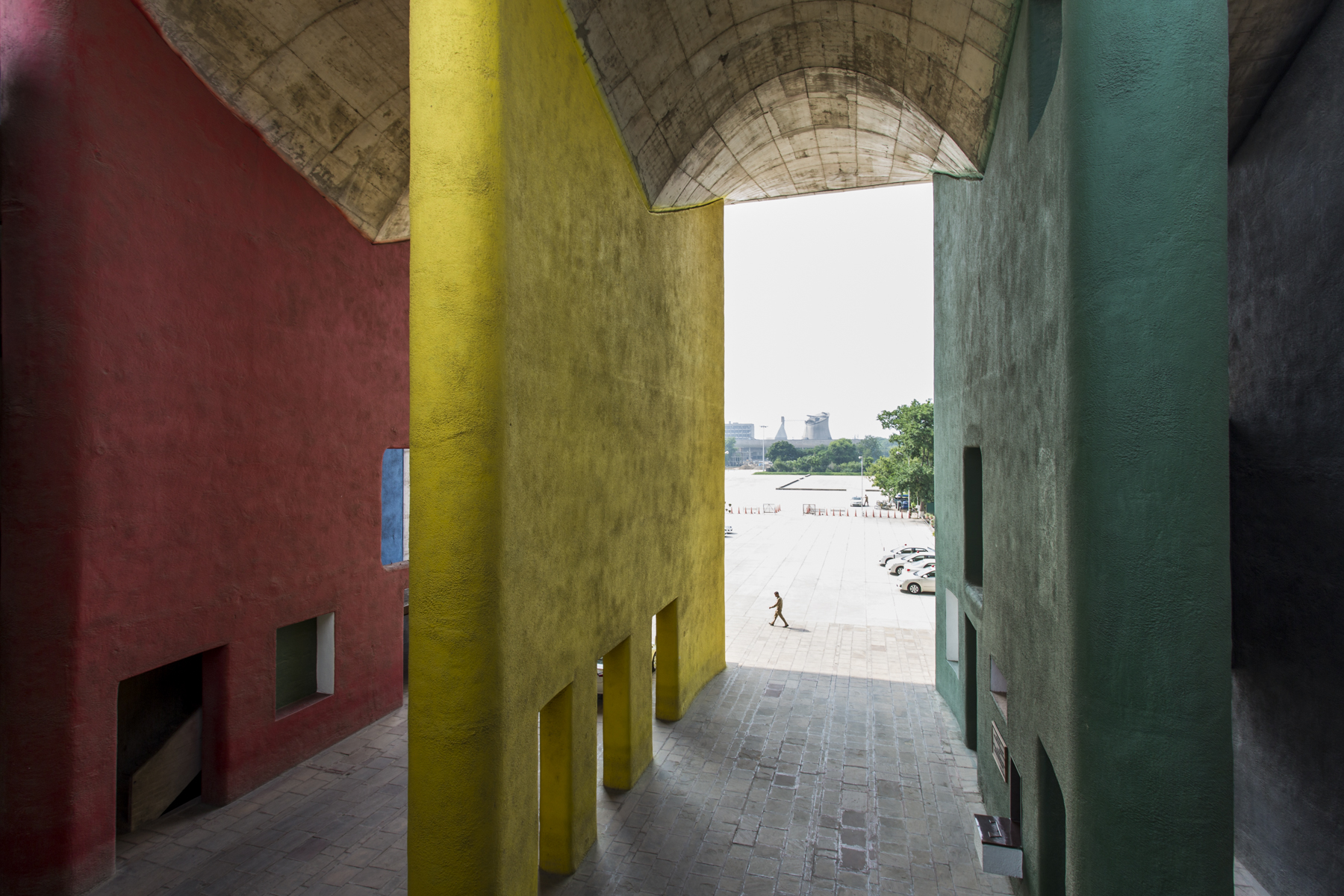 © MingYang, Chai
Capitol Complex, Chandigarh (Inde)
This shade really livens up contemporary or boho interiors - take a look at some of the deco inspirations form the South to see how varying shades of yellow warm up contemporary interiors.
Here are a few more ideas :
1) Add a piece of yellow furniture to your interior for that special "pop art" or 50's touch.
From left to right :
© Turbulences Déco
© Hôtel Molitor, Jean-Philippe Nuel
2) Don't hesitate to paint a wall ochre to add a lovely depth to your spaces. This color will warm you up on those cold, chilly nights too !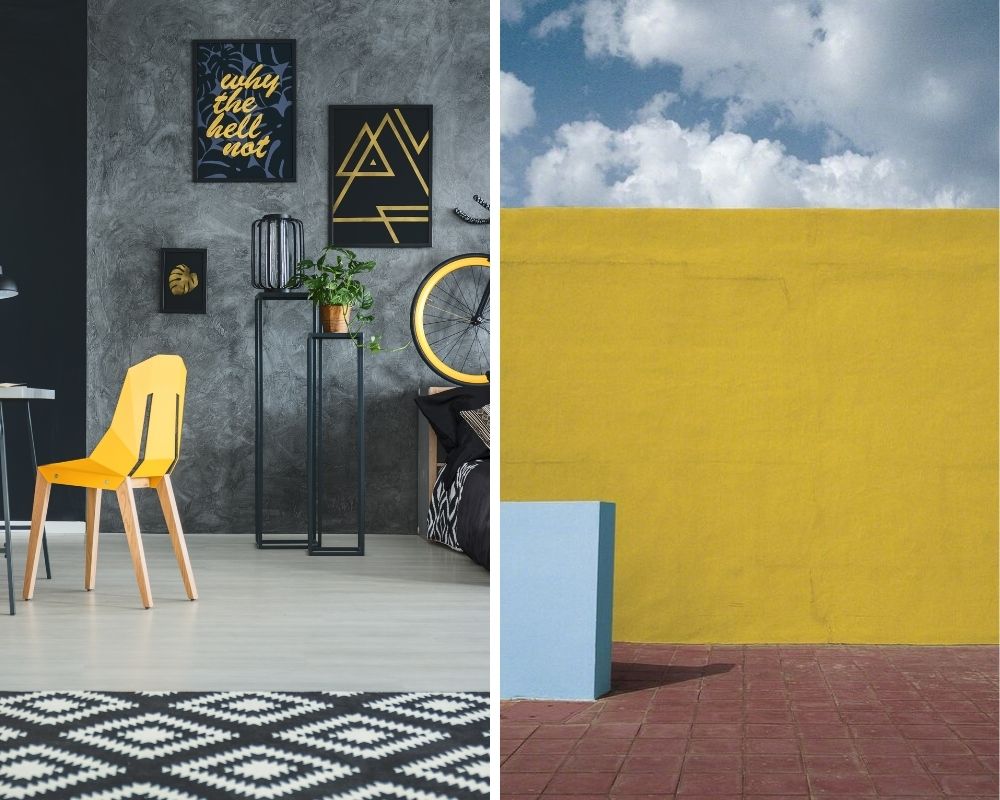 From left to right 
© Canva
© Franco Fontana, Ibiza (Spain)
3) Using small doses of this color on strong graphic motifs on wallpaper or accessories will highlight the warm touches in your interior decoration.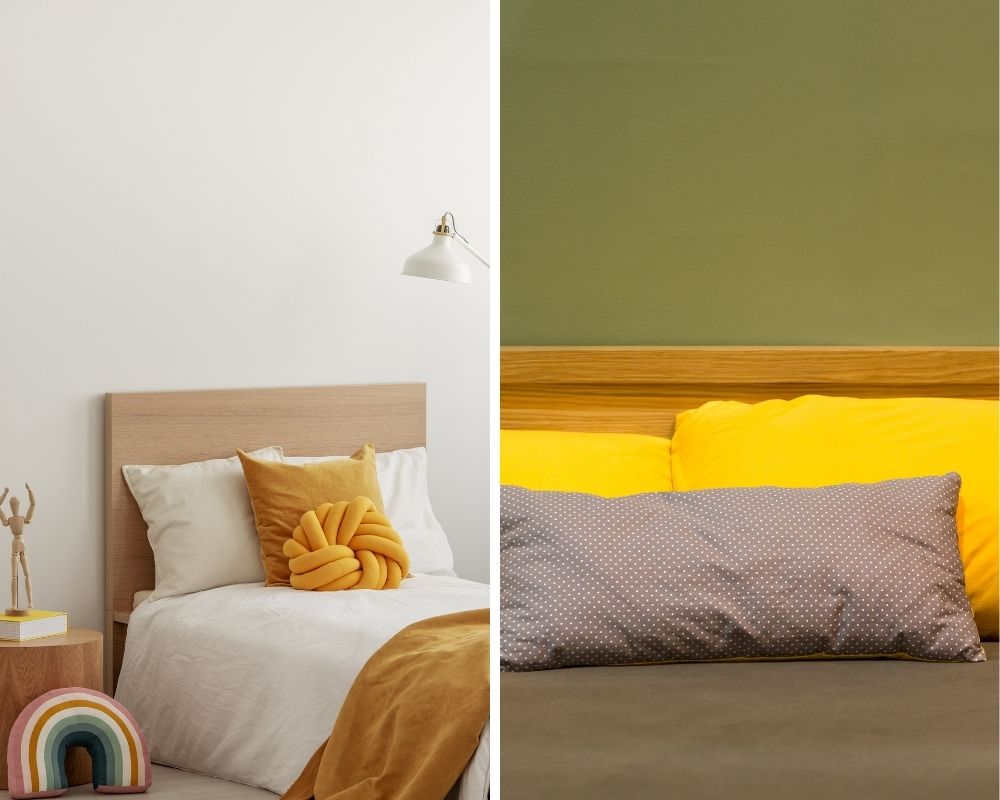 © Canva
4) Use limited touches of yellow to decorate very minimalist and contemporary spaces - it will instantly light them up !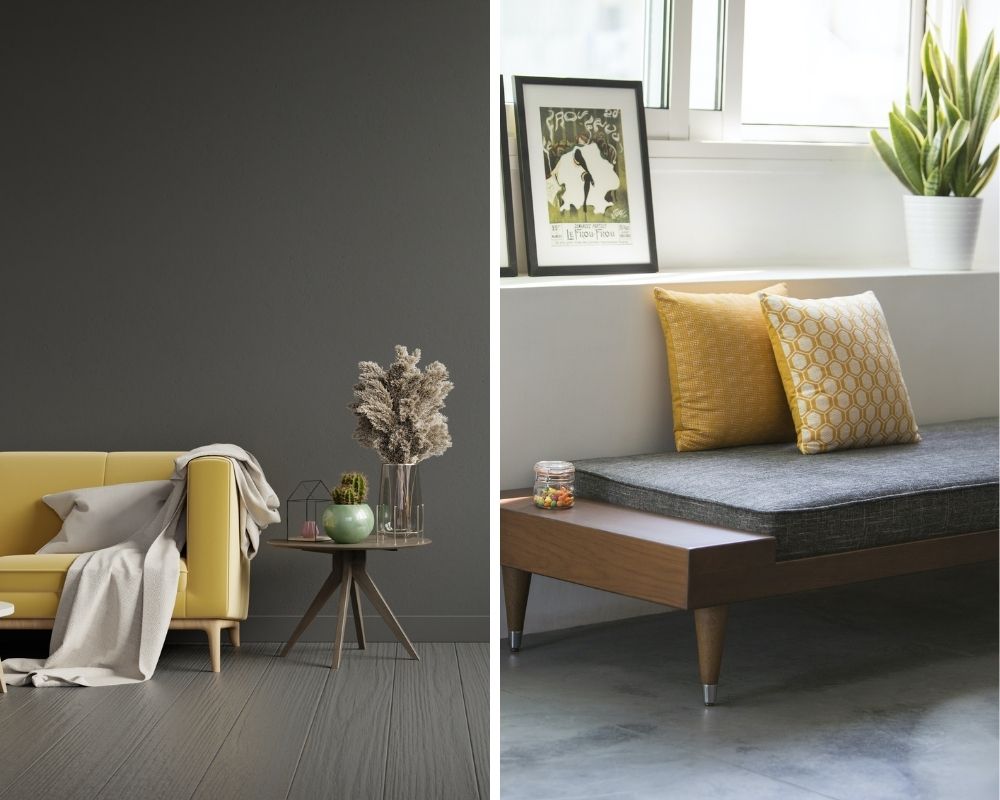 From left to right :
© Canva
©Jamini x Kann Design par Rudy Bou Chebel