Sandrine Fauconnet, food photographer

Sandrine Fauconnet, food photographer
The 2nd and 3rd of July promise to be delightful... The dream becomes true : Usha is so happy to launch "India mon amour", an ephemeral restaurant in Paris in the SoPi area (the 9th district) dedicated to the pleasure of meeting and sharing, in a warm and intimate universe designed by Jamini. Indian sweets and refined dishes will be on the menu, for the greatest pleasure of gourmets and lovers of new flavors.
For this project, Usha asked the talented food photographer and a Jamini fan for a long time, Sandrine Fauconnet, to shoot her delicious dishes. While waiting to see you at our table, discover the portrait of this talented and of course gourmet photographer.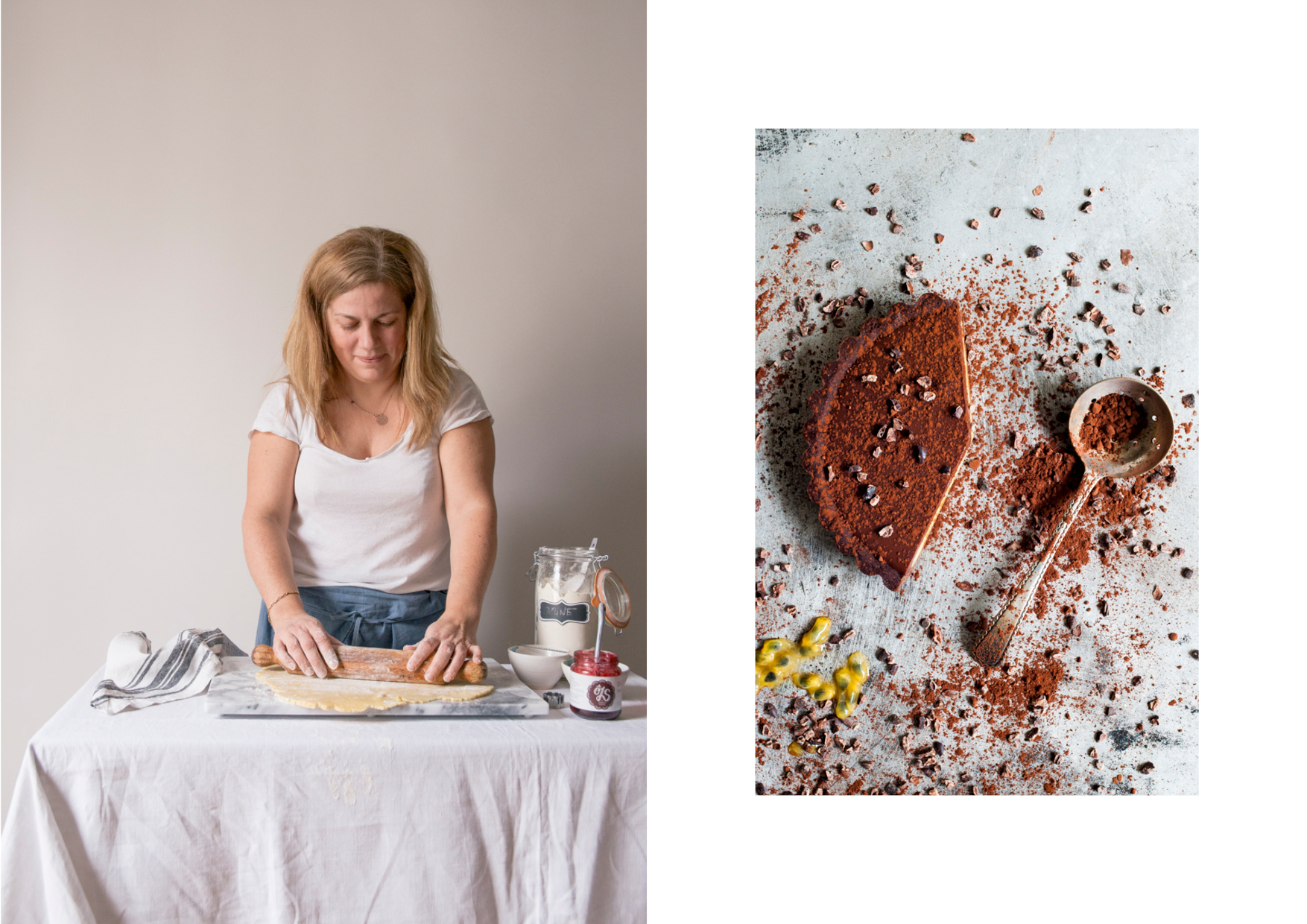 © Sandrine's portrait : Ophélie Lauret, on the right : Sandrine Fauconnet
1. Sandrine, can you introduce yourself in a few words ?
I have been traveling a lot since I was a child and I lived abroad for 10 years, which was for me very enriching.
After 16 years working in the institutional property sector, I started a career change with different hats now : photographer, cook, sewer and textile designer. I'm full of energy and creativity. I'm also passionate about transmitting and supporting craftsmanship with good design and functionality. Ceramics and fabrics draw my eye.
2. Usha is delighted with the launch of this very first culinary project which finally becomes reality. Tell us about this collaboration.
When Usha called me to talk about her project, I immediately said yes !
Everything happened quite smoothly. Usha gave me a lot of freedom to style the pictures of the dishes she had prepared, while guiding me on what she wanted to achieve. We found a good balance by mixing styles. Her house is full of vintage treasures !
© Shooting "India mon amour": épices et Pani Puri, Sandrine Fauconnet
3. Passionate about food and photography, what touches you the more in your job ? How did you get here and what are your inspirations ?
What drives me the most : to share, mouthwatering dishes that one wants to dive in. In Sydney and London, I experimented a lot in my kitchen and started freelance food photography alongside my other job.
My inspirations are everywhere, here and elsewhere. I like discovering new people's homes and interacting with everyone because I think that we enrich ourselves by sharing with those around us or those we meet. I particularly like the Australian magazines Donna Hay, Gourmet Traveler & Country Style.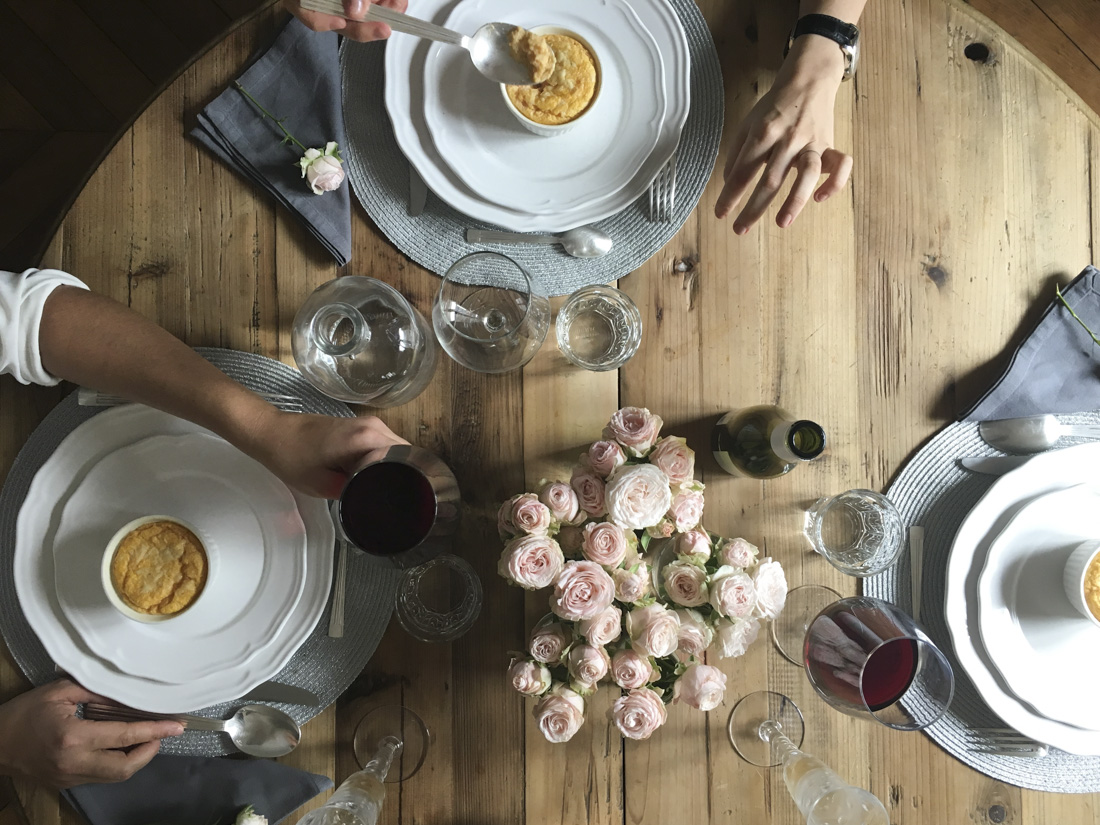 © Sandrine Fauconnet
4. Having lived for years in Australia, Luxembourg and London, how does it feel to come back to Paris ? You must have kept local habits that you miss and that influence you today in your Parisian life. Which ones ?
I enjoy rediscovering Paris with a new eye. I love my neighborhood life in Montmartre. I miss my weekend walks by the seaside in Sydney, but I take the time to walk in other Parisian areas. I used to love mornings at Australian coffee shops and Friday night drinks at London pubs. Their atmosphere is quite unique. Here, I have discovered some good bars in my area. In Australia, I used to eat a lot of macadamia nuts, bananas and juicy mangoes which are produced locally, but in Paris it is no longer possible ! So, I brought back with me some recipes that I regularly cook (granola for example).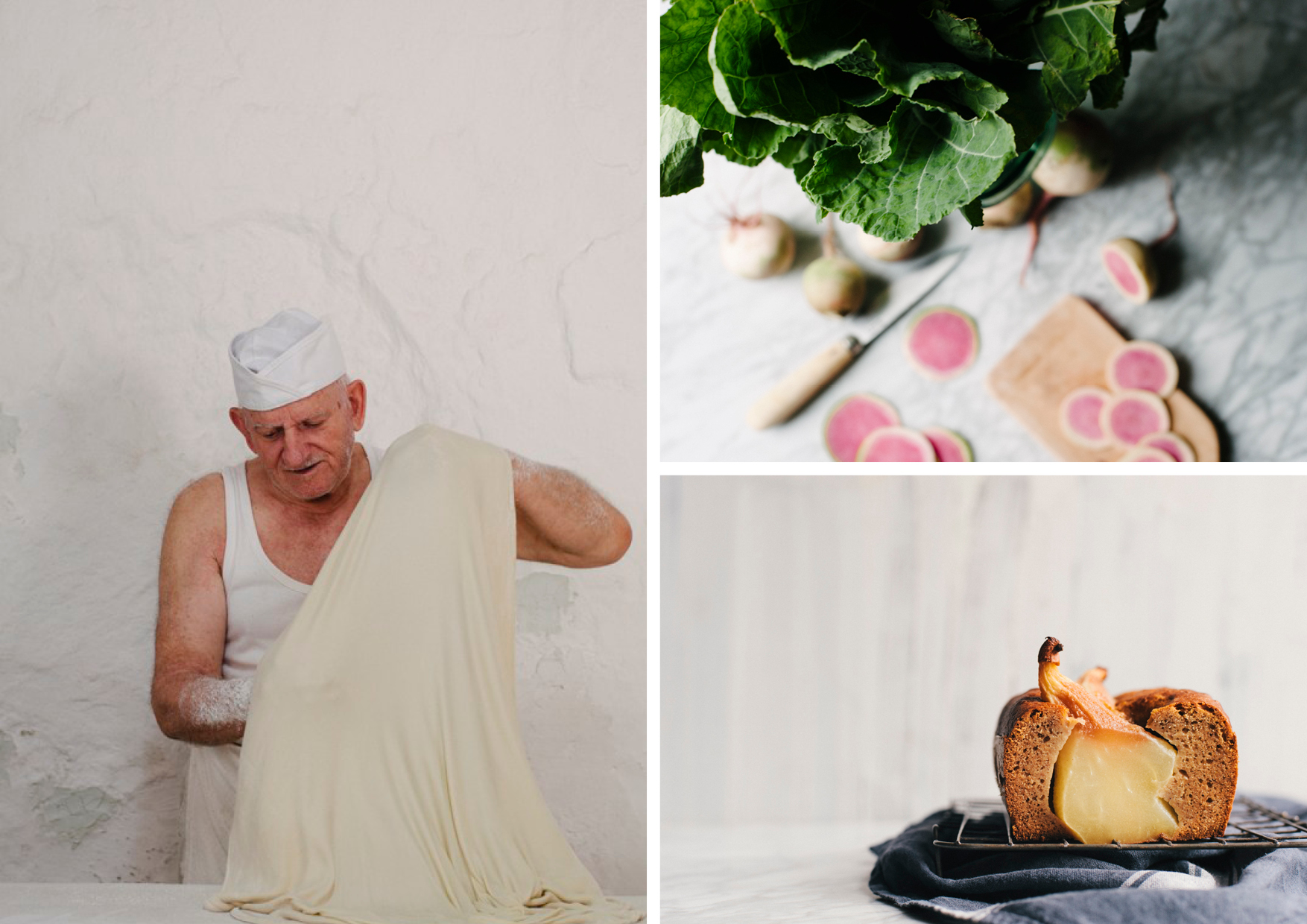 © Sandrine Fauconnet
5. What does Jamini inspire you ? Your favorite products ?
Jamini inspires me a life rich in colors and know-how, mixing modernity and elegance. The brand makes me want to visit India and meet its artisans.
I love cushions, rugs, quilts and mattresses … pretty much everything in fact !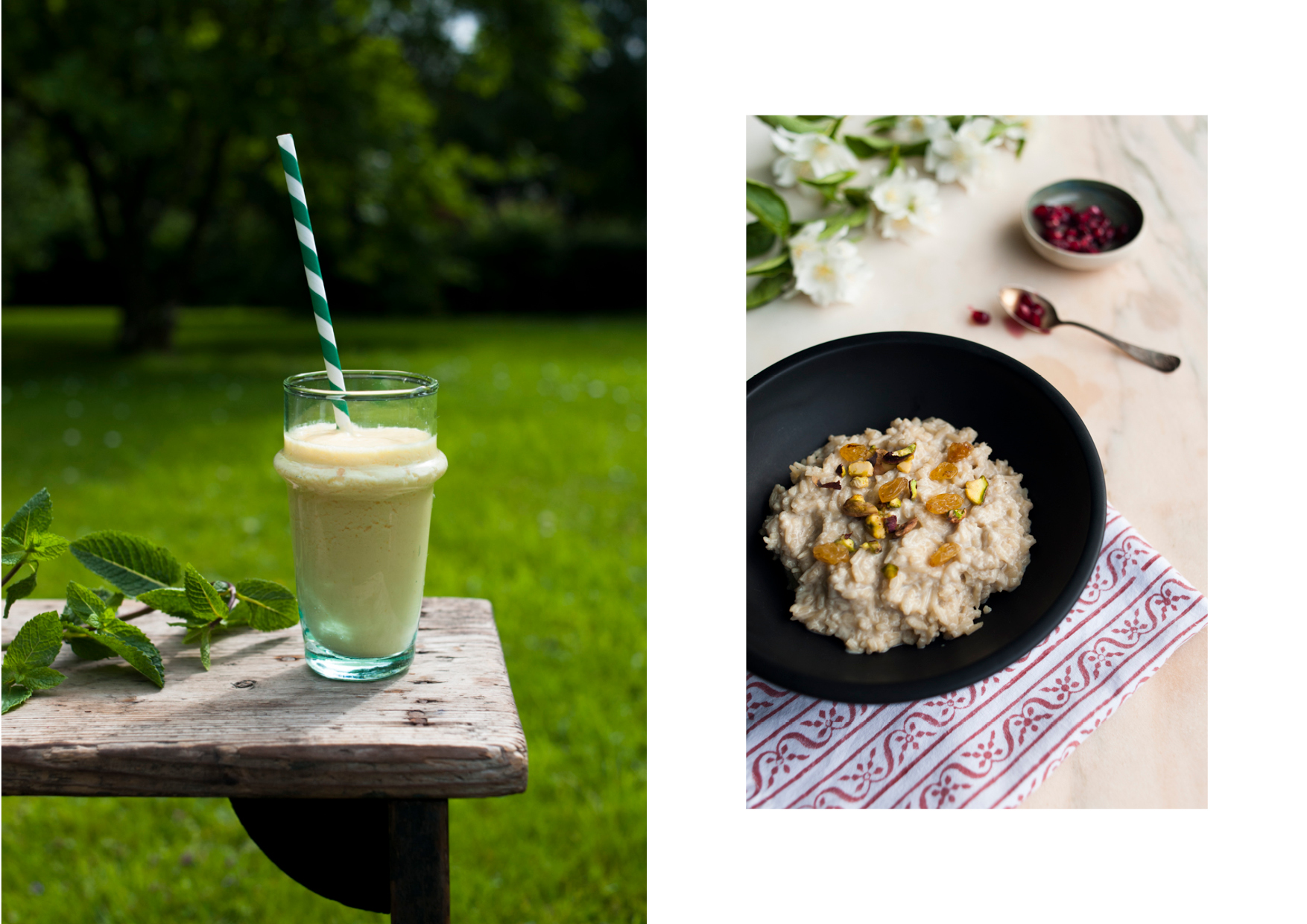 © Mango lassi and Gur ki kheer (rice with milk, almond and pistachio nuts), Sandrine Fauconnet
6. Your future projects ?
My future projects revolve around photography, cooking workshops and a range of textile creations for the kitchen and table inspired by my travels with a sustainable way.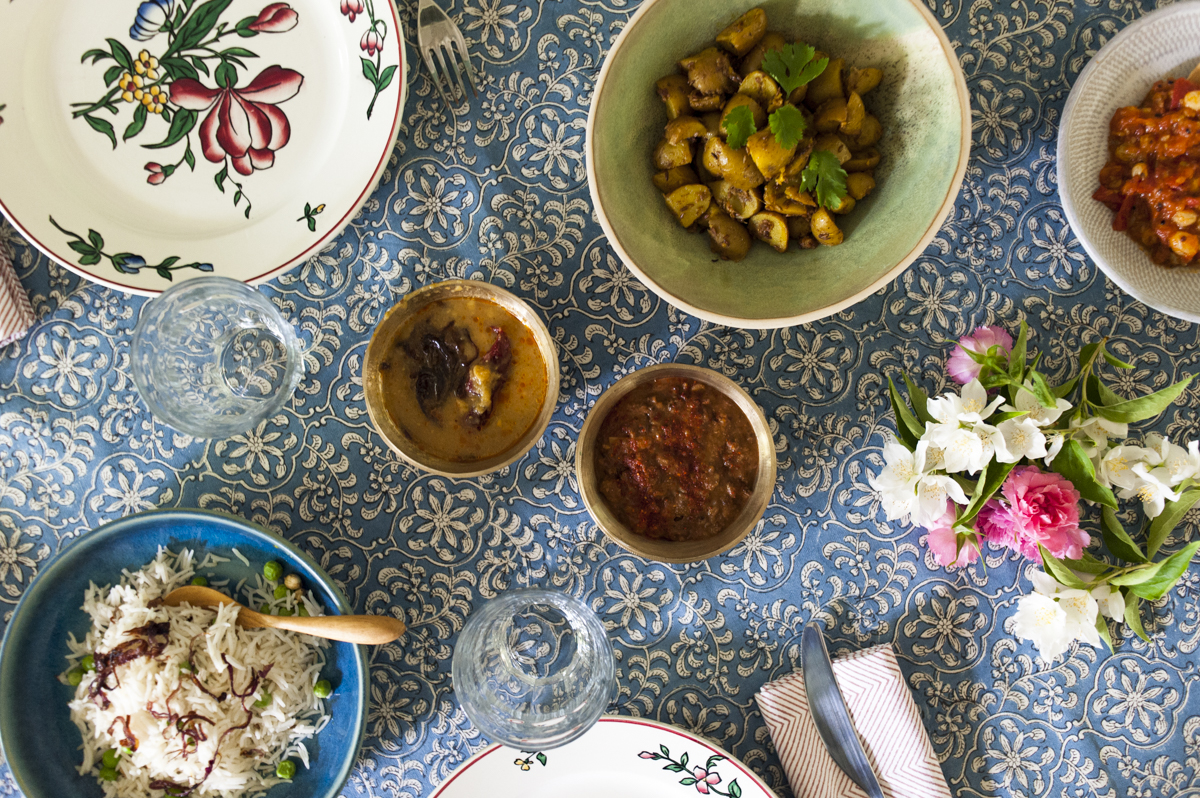 © Shooting "India mon amour", Sandrine Fauconnet