The kimono, link between tradition and modernity
The kimono is a chic and elegant garment par excellence. An essential piece that we love to put on for its softness and comfort. Originally from Japan, this outfit has quickly become an essential in our wardrobes, to wear by itself or with a trendy accessory.
More about this handcrafted garment, symbol of an ancestral heritage that is in tune with the times.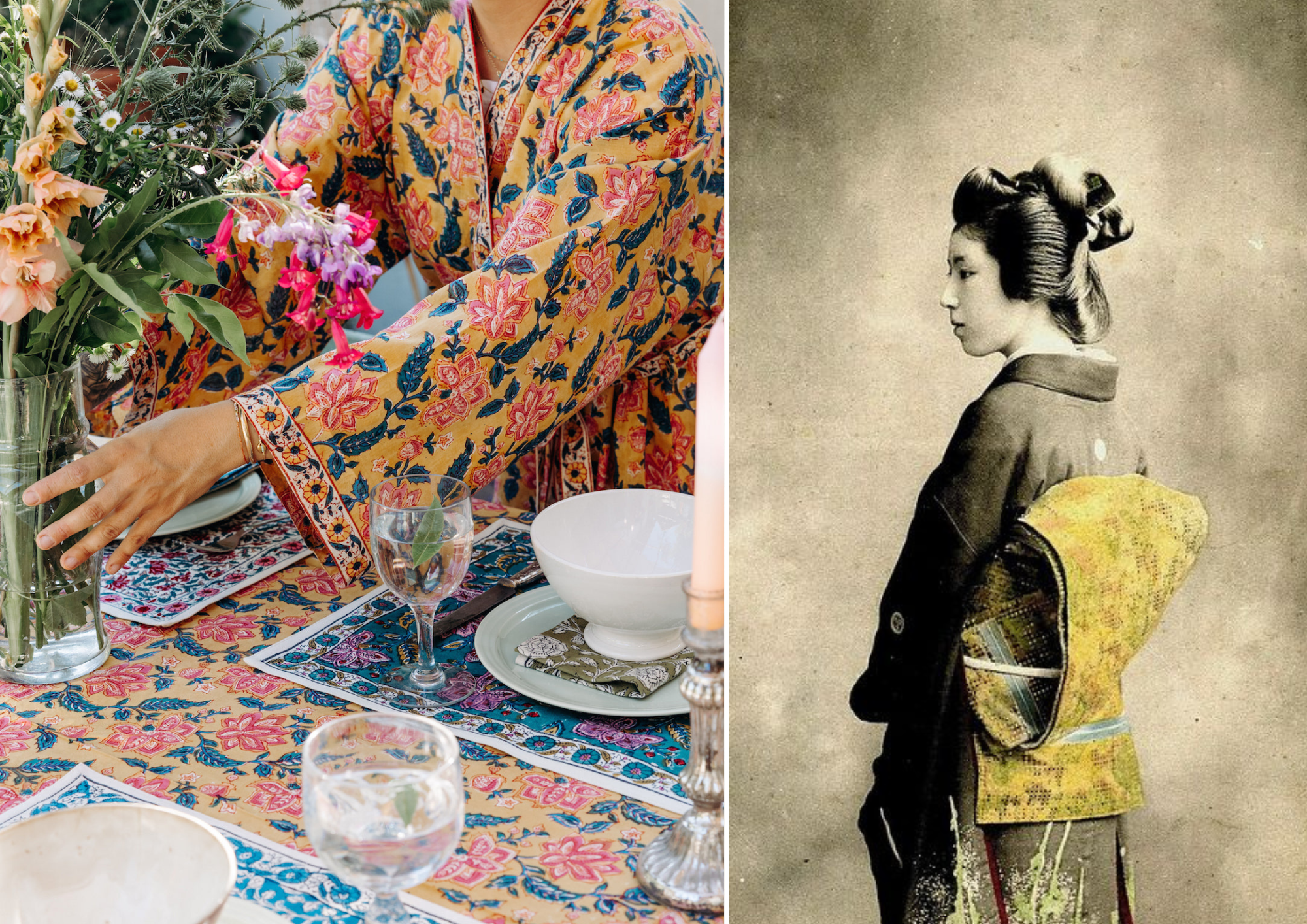 Indian kimono Rang © Lili in Wonderland - © Blue Ruin1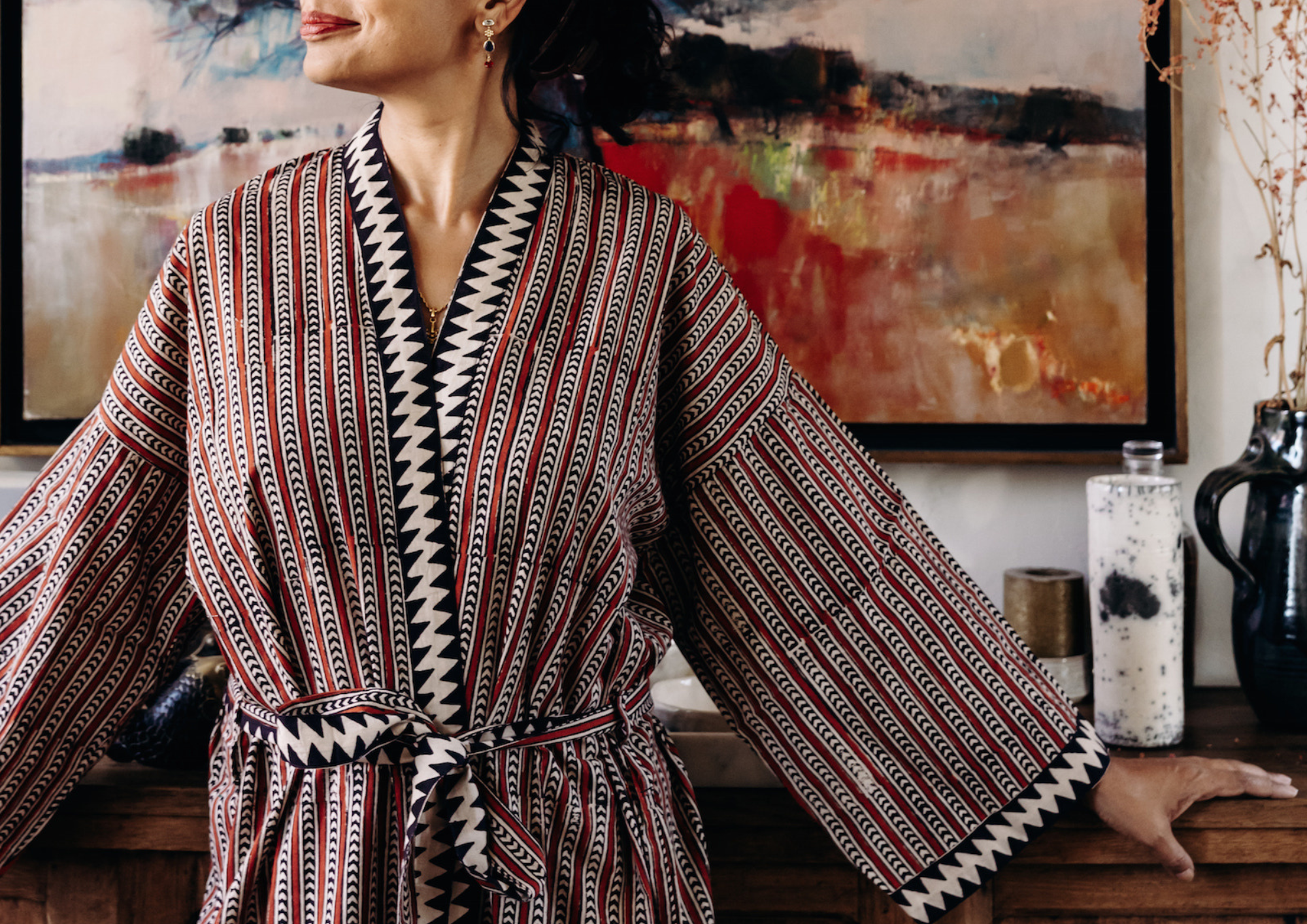 Cotton kimono Lamba © Lili in Wonderland
History
A piece of ancestral Japanese clothing, the kimono appeared in the 7th century as an undergarment and under the name of kosode, literally meaning "thing worn" in Japanese. This silk piece was shaped like a T and was worn close to the body, under other layers of clothing.
At that time, the cost of a kimono was very high, and only the aristocracy could afford to invest in refined pieces to express their wealth. This garment responded to precise codes allowing the people to distinguish between social castes and marital status of a person. It would therefore vary in terms of fabrics and colors.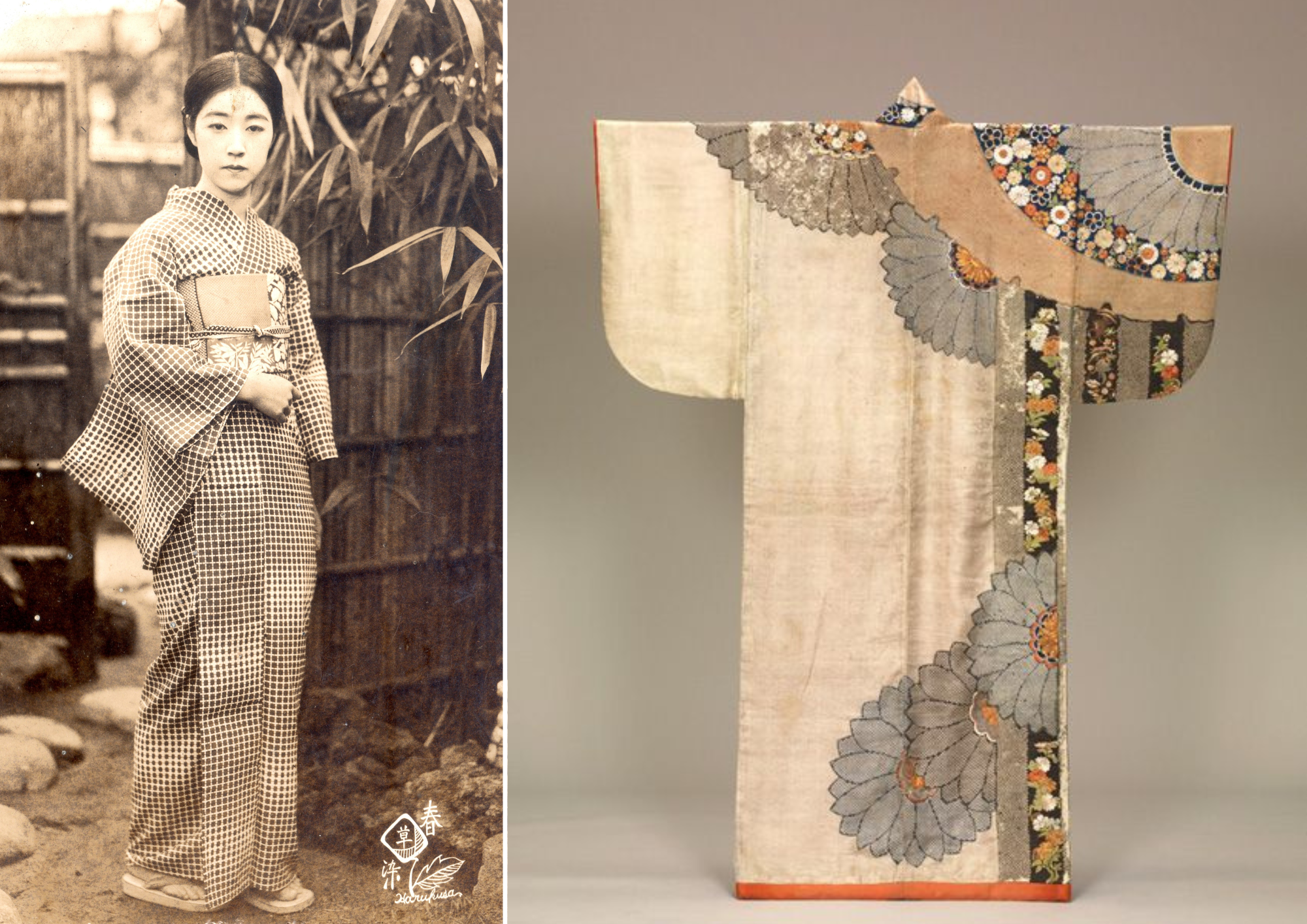 The black kimono, for example, with patterns below the waist is worn by the mothers of the bride and groom on the wedding day. Celibacy is symbolized by shorter sleeves, which are lengthened after the wedding.
The term kimono appeared in the 13th century, at the same time as the wearing of kimonos outside the home became more and more popular. Over the years, the sleeves of the kimono became longer, and the loose form with a tie belt -called Obi- style- became the most common.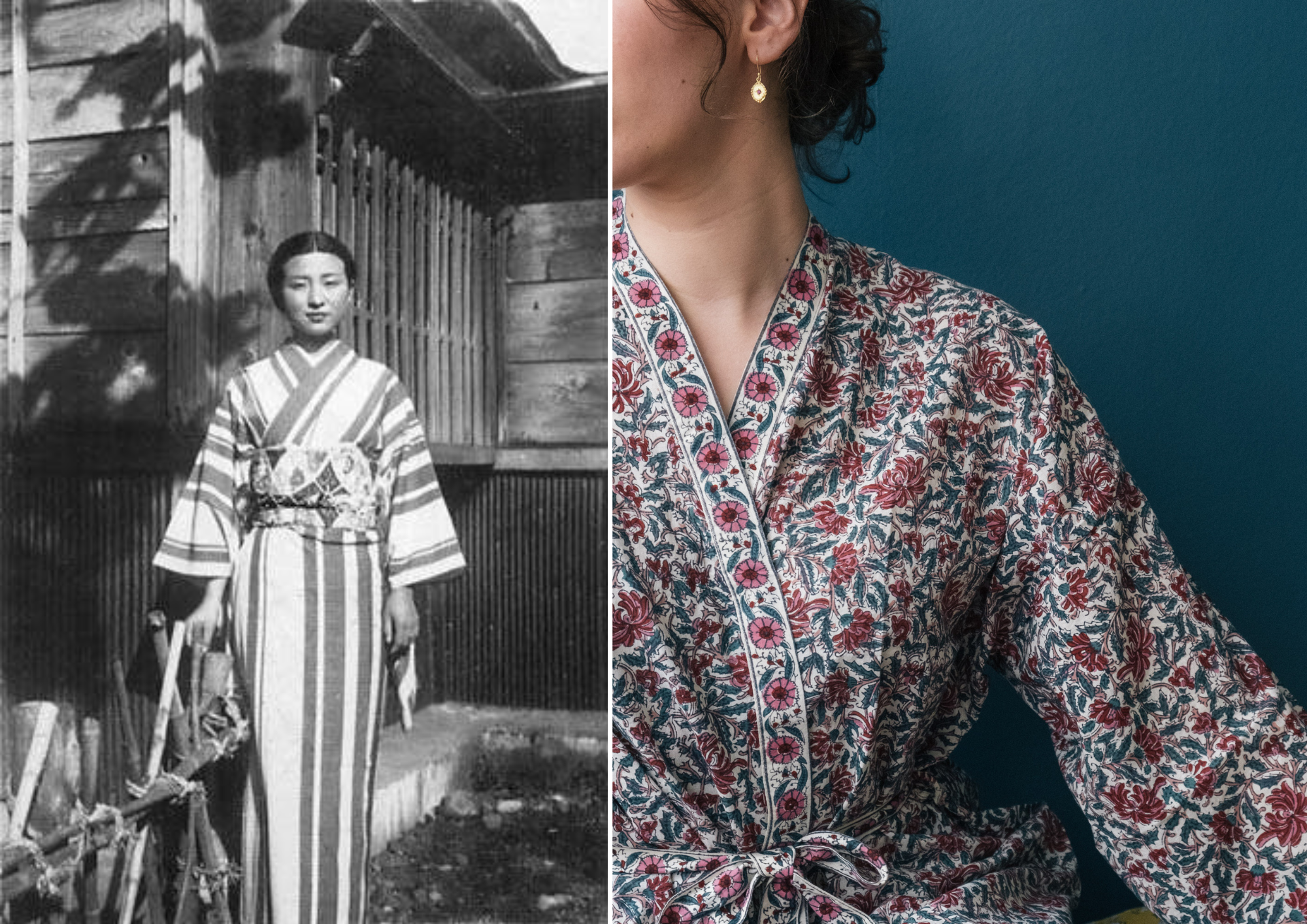 © Pinterest - Floral printed kimono Reema © MunaYuuni
Worn by women as well as men, this garment was abandoned after the 19th century: with the introduction of foreign trade. The Japanese, for a while, preferred western clothes, which were considered to be very elegant and modern. However, the tradition of the kimono has come back to life and is still well anchored in Japanese culture, thus giving a new life to this ancestral craft.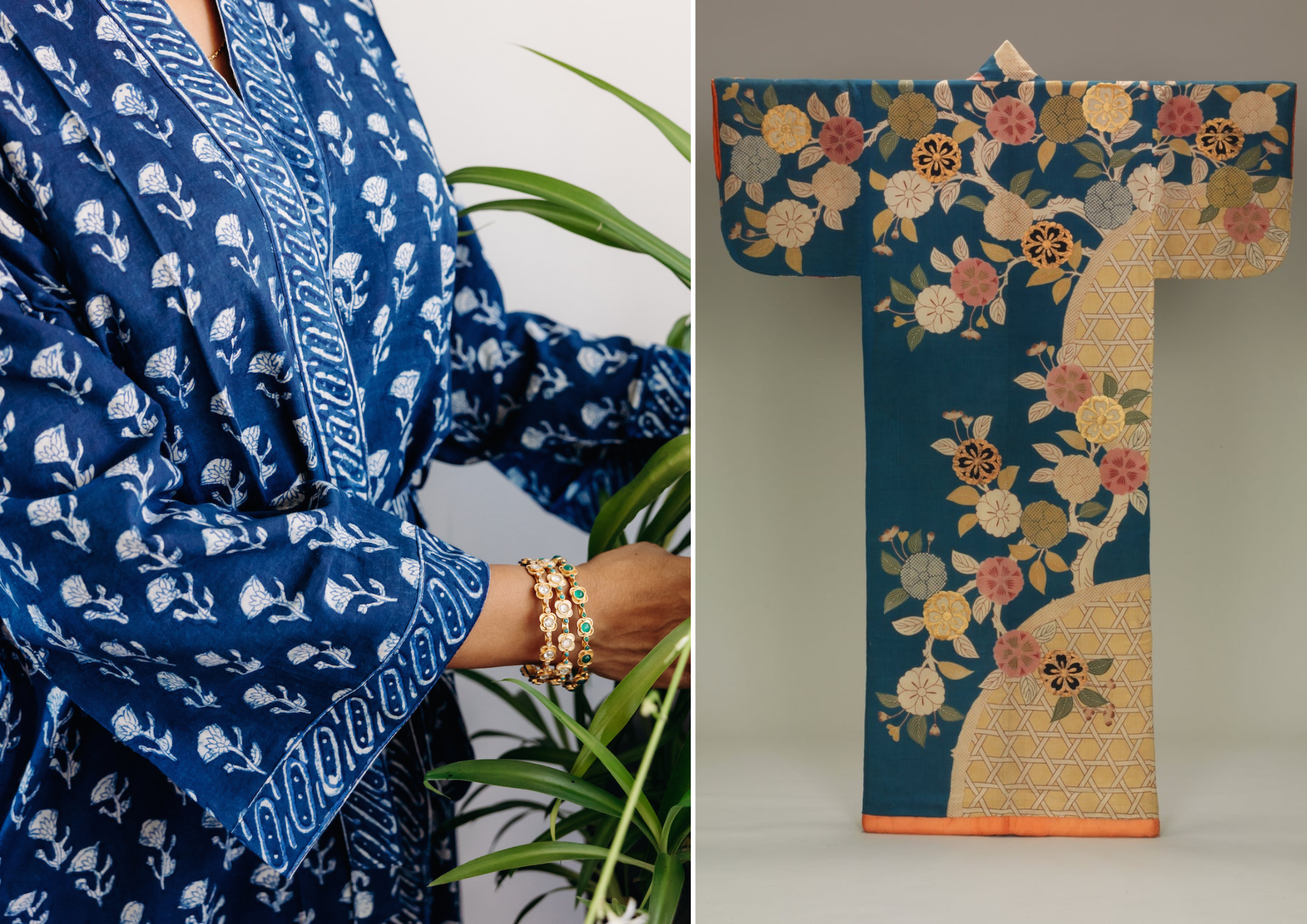 Naturally dyed kimono Chota © Lili in wonderland - © Joshibi Art Museum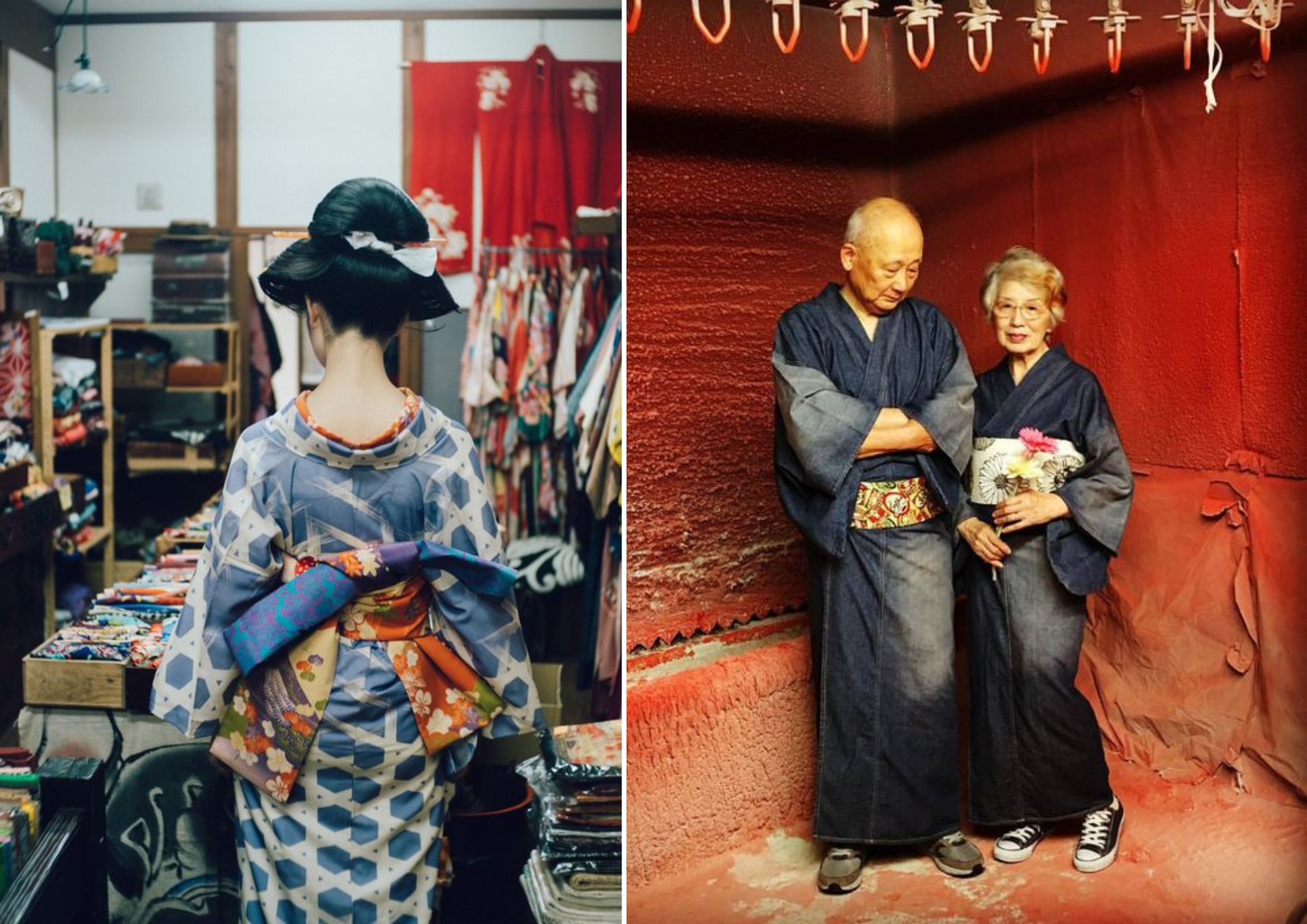 © Ephemera - © thekimonogallery.tumblr.com
How to wear a kimono or a kimono dress
Long used as an indoor garment, the kimono is now a full-fledged outfit which can also be worn outdoors depending on the desired look.
Stay cozy at home with a cotton kimono worn directly on the skin, nonchalantly tied at the waist  : a perfect moment or pure relaxation. For extra comfort, choose a printed kimono with an inner and outer belt.
For colder evenings, wear an Indian kimono over printed cotton pyjamas for a casual, boho chic look.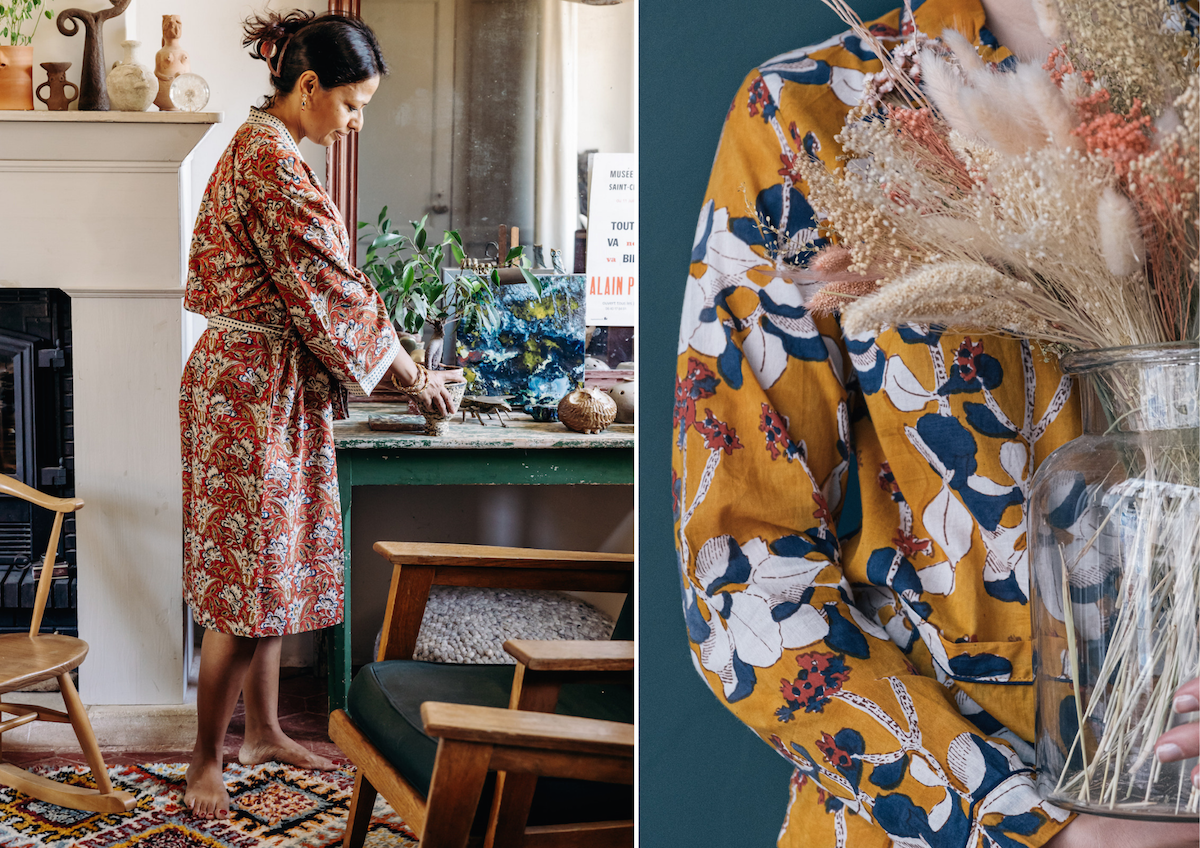 Indian kimono Bada © Lili in wonderland - Mustard yellow pyjama Iris © MunaYuuni
In the mood for a stroll? The kimono can also be worn as a nice jacket or a kimono dress !  Belted at the waist or open for an extra airy feel, choose your style!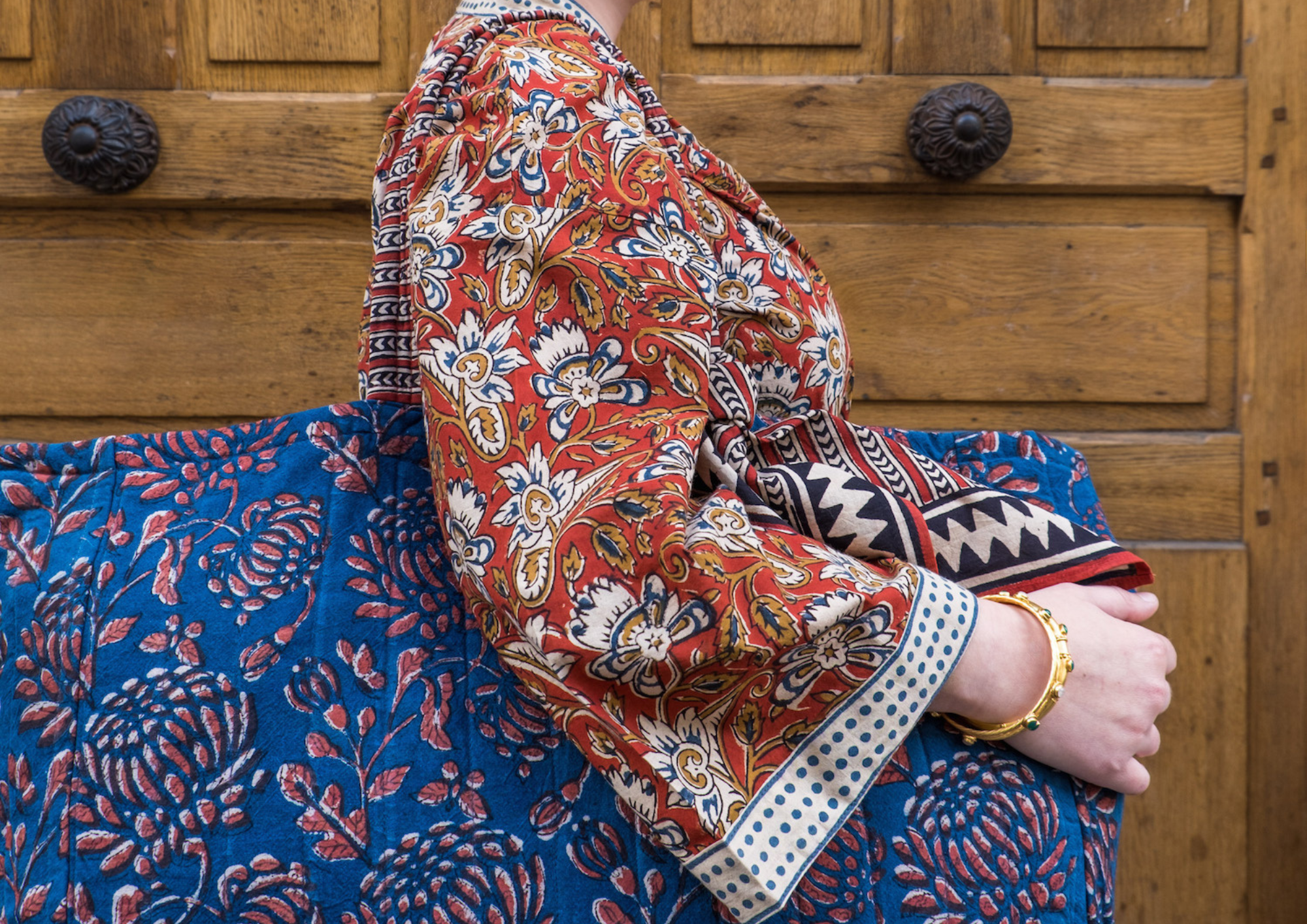 Indian kimono Bada, week-end bag Sundram © MunaYuuni
Source