Wabi Sabi spirit

Wabi Sabi spirit
"Wabi sabi is the beauty of imperfect, impermanent and incomplete things. It is the beauty of modest and humble things. It is the beauty of atypical things", Leonard Koren, architect and aesthetics theorist.
Wabi sabi is the perfect home deco trend of the moment and we are absolute fans ! This concept and its principles related to imperfection and nature effortlessly fit into our design and creative philosophy. Local craftsmanship and natural materials are essential to give each of our pieces a unique character and imperfection and this is what we love the most about the wabi sabi idea.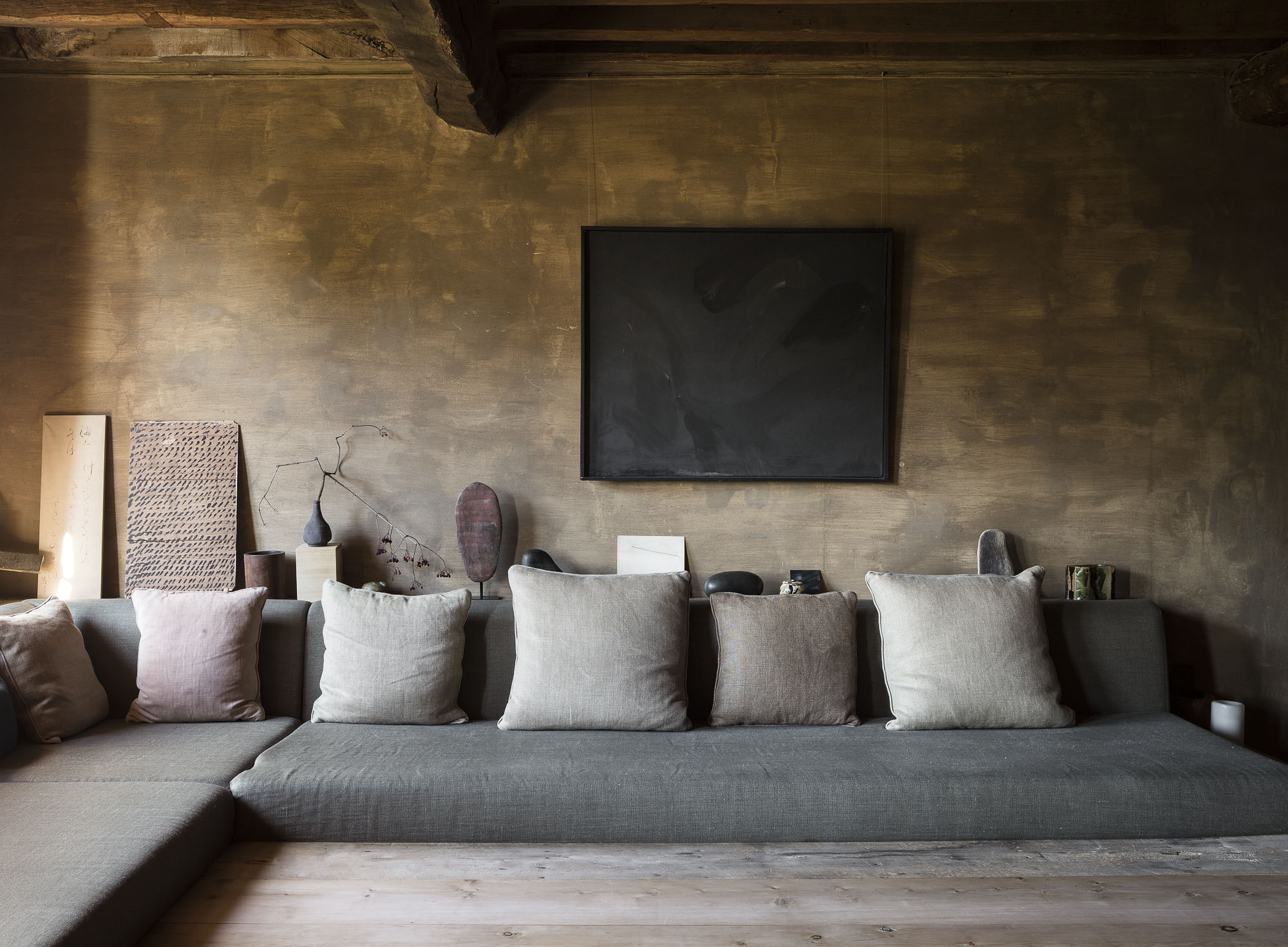 Wabi sabi style room from Axel Vervoordt's castle
Coming from Japan, with origins in Zen Buddhism, wabi sabi advocates the idea of emptiness, silence, patina or a refined austerity created by recycled and rustic materials where philosophy, religion and decoration are subtly intertwined.
Get rid of the superfluous and seek imperfection... Here's how to adopt the perfect wabi sabi attitude :
1) Look for handcrafted objects in ceramics, stoneware or clay. Start with crockery and small decorative objects.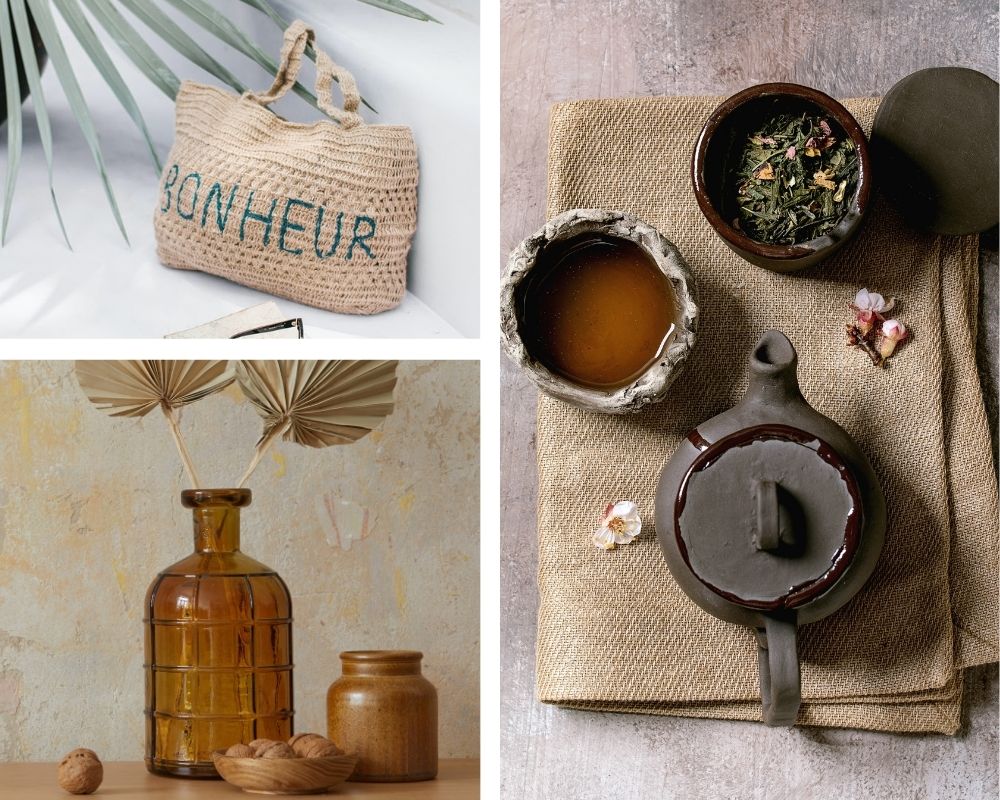 From left to right :
© Binti bag by Jamini
© Canva
2) Look out for used or vintage furniture or opt for natural materials such as wood and stone.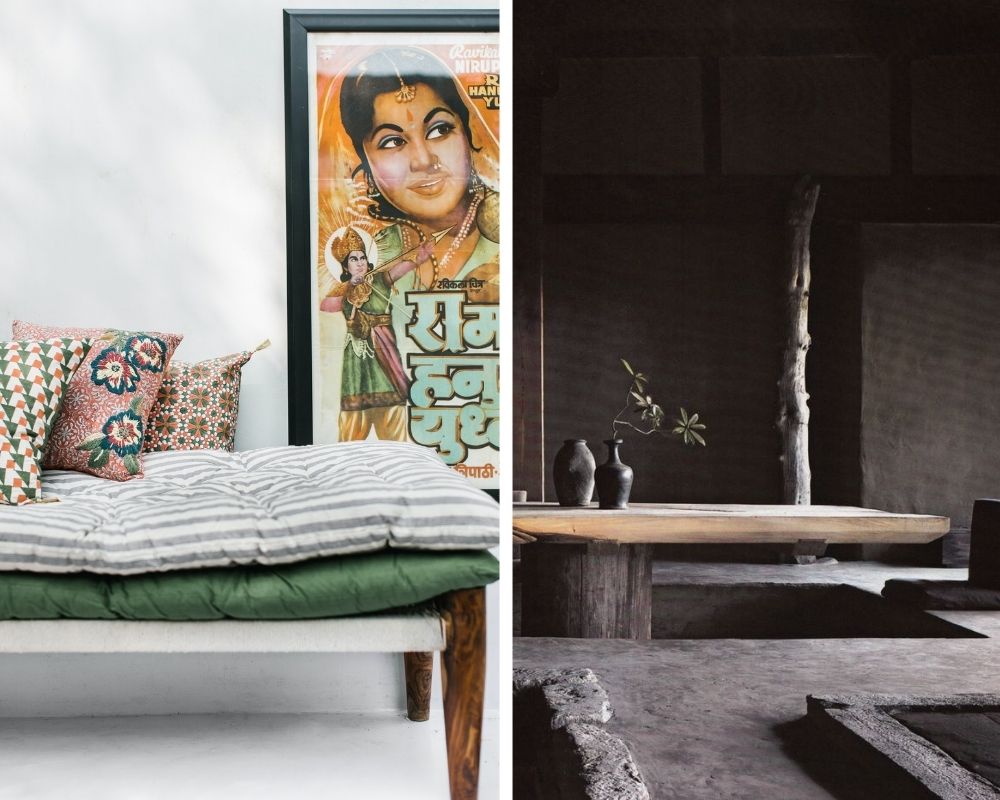 From left to right :
© Charpoy, matress and pillows by Jamini
© Laziz Hamani
3) Neutral colors look gorgeous with natural elements.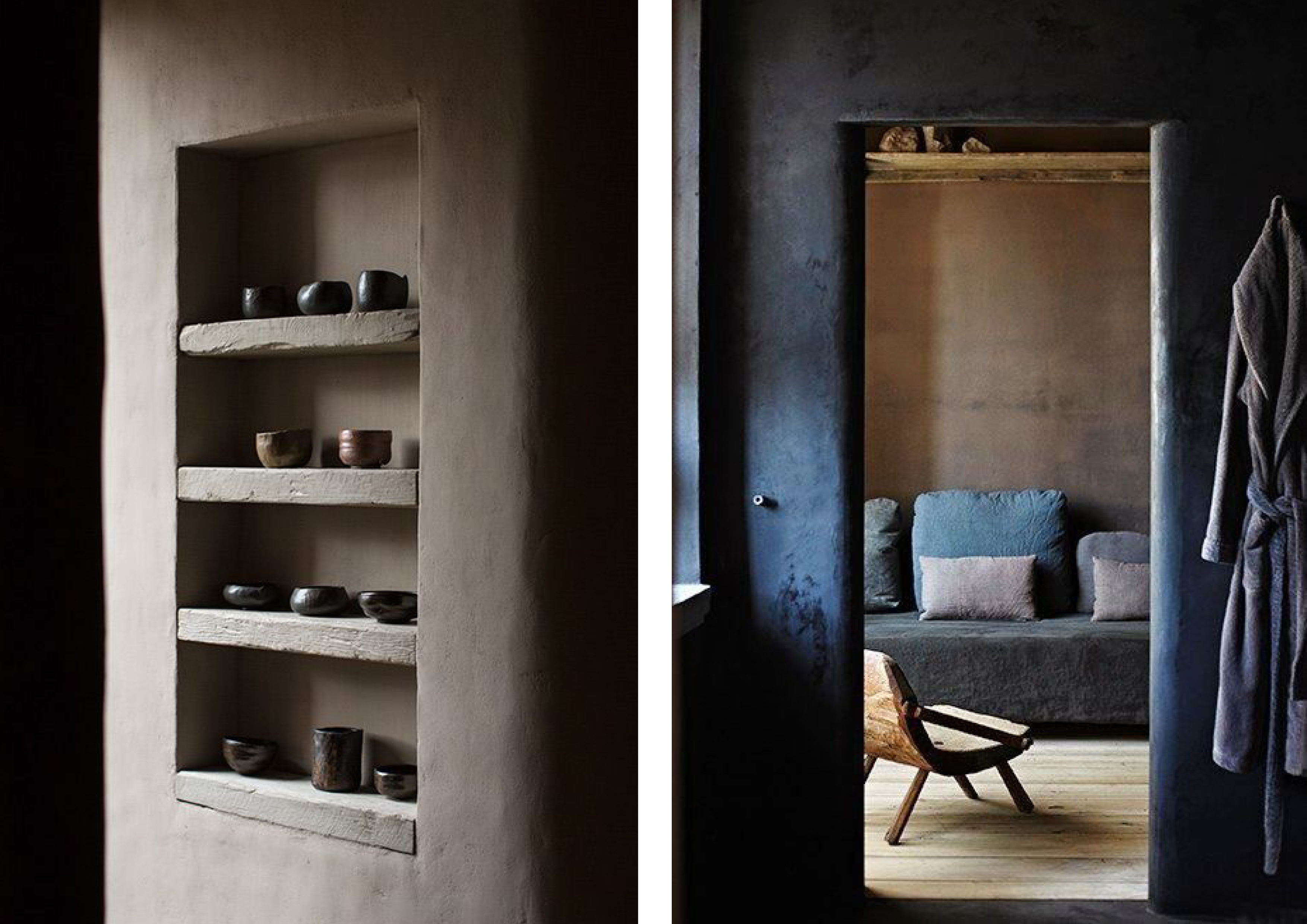 From left to right :
© The Greenwich Hotel
© Penthouse suite by Robert de Niro at the Greenwich Hotel
4) Play with dried plants, branches and flowers that create a magical ambiance.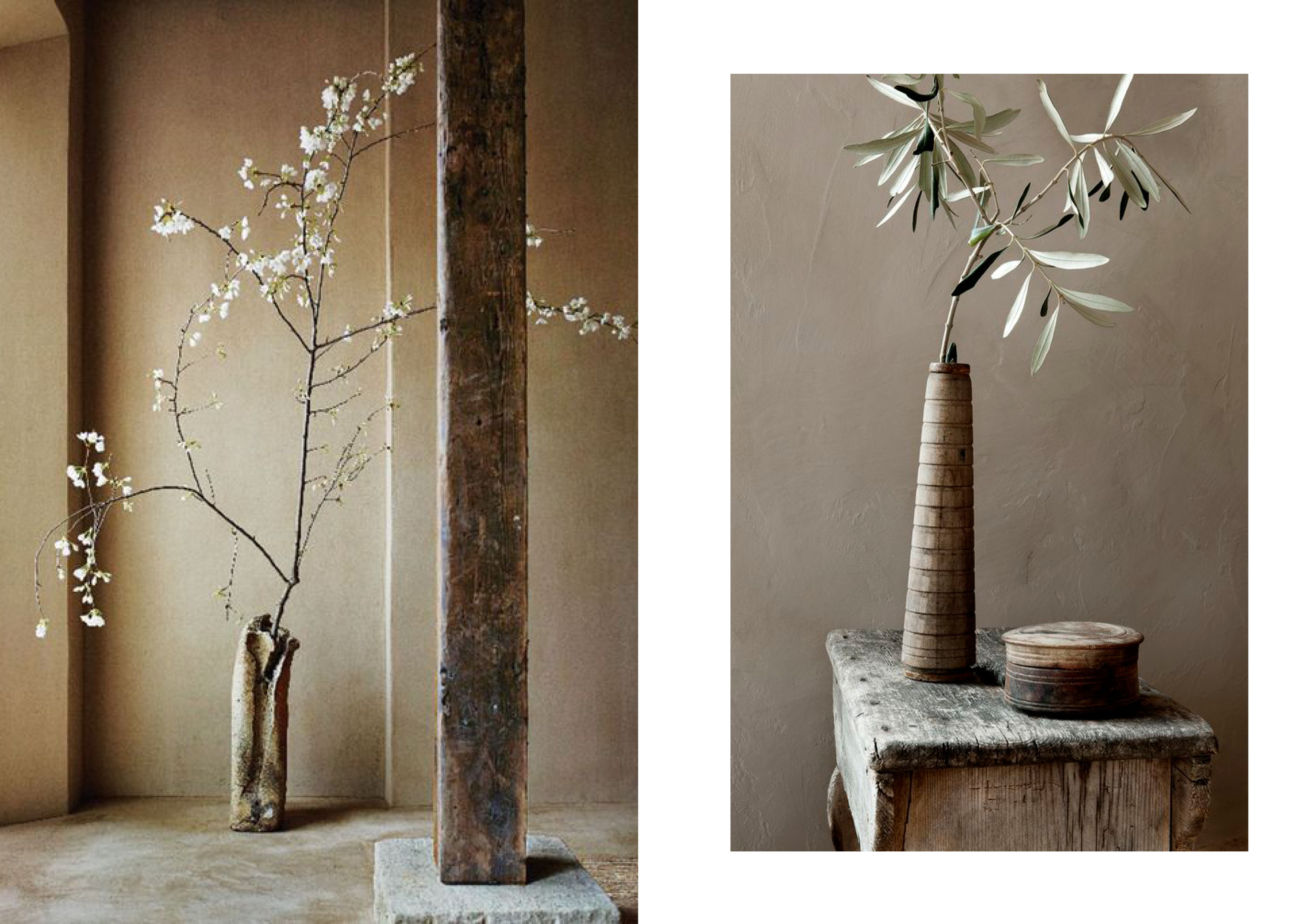 From left to right :
© The TriBeCa Penthouse © The Greenwich Hotel
© Laziz Hamani
5) Mix ethnic – wabi ! Add a unique touch and create your very special interior.
From left to right and from top to bottom :
© Home at Ibiza designed by Annabell Kutucu
© Canva
Charpoy, matress, pillows, carpet and quilt by Jamini
More inspirations on our Pinterest board "Wabi-sabi Spirit".