Jamini x My Little Paris

 Jamini x My Little Paris
When Usha, founder of Jamini met Céline, co-founder of My Little Paris, they realized very quickly that they had a lot in common. Both women are dynamic, successful entrepreneurs with a passionate love for travel and joie de vivre. They decided to host a dinner at the lovely "Maison de Vacances" by My Little Paris in the the hip Buttes Chaumont neighbourhood and invited a few friends and inspiring women for a taste of Franco Indian hospitality.
In India, like in France, welcoming someone into your home is an art and a perfect occasion to spoil your guests. Usha and Céline chose the menu, got a few bottles of champagne and hosted some incredible ladies in a warm, elegant ambiance in a setting like no other !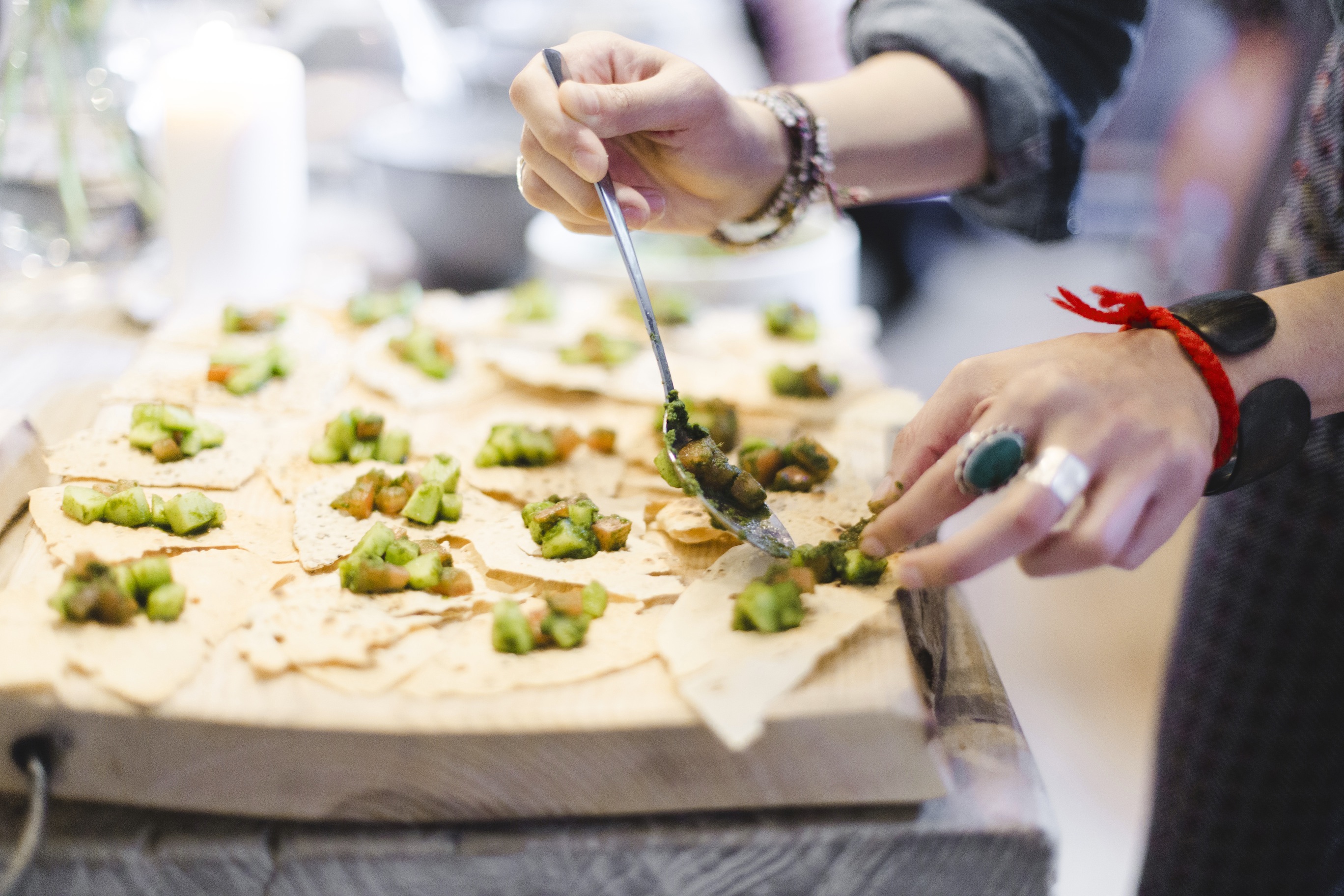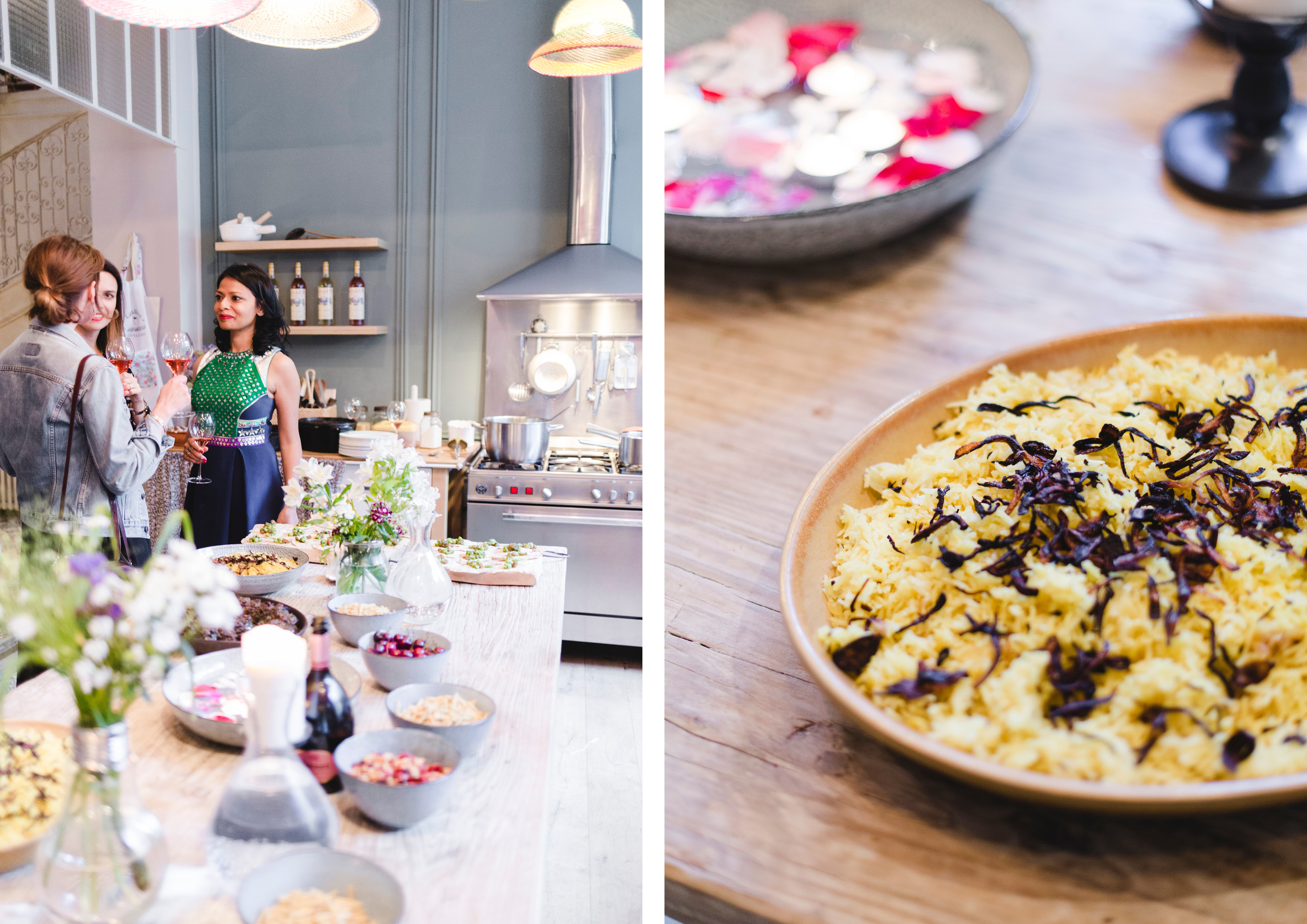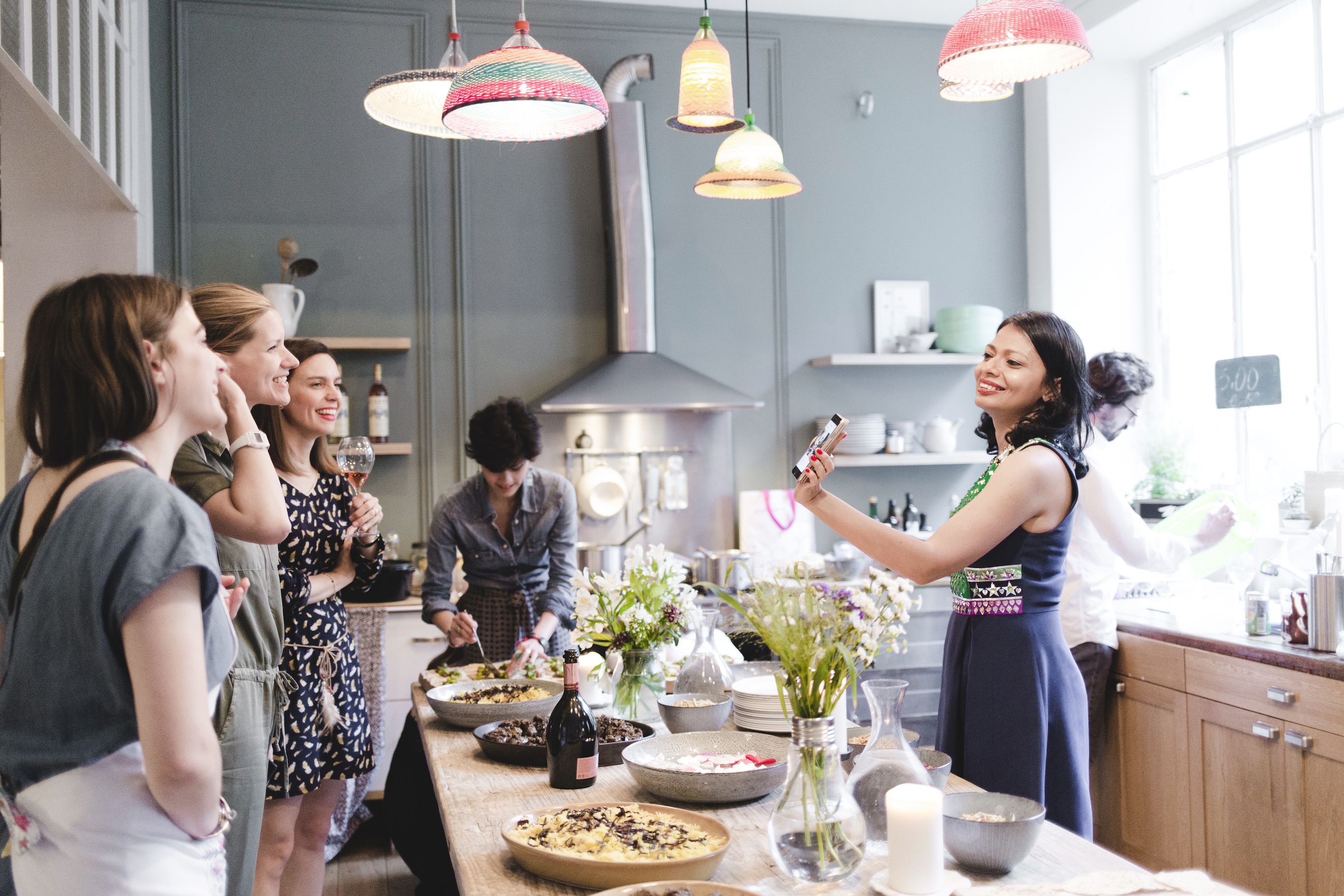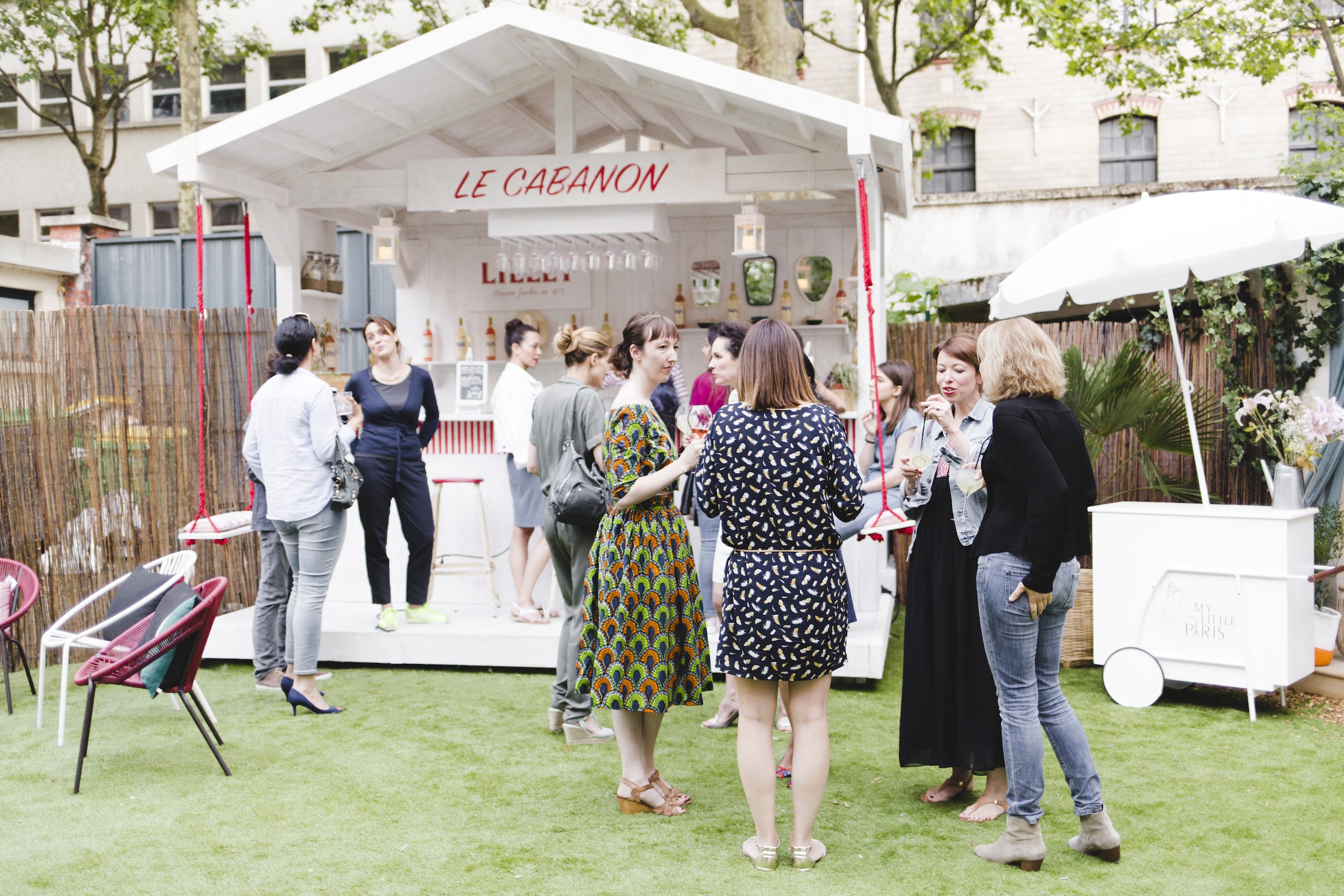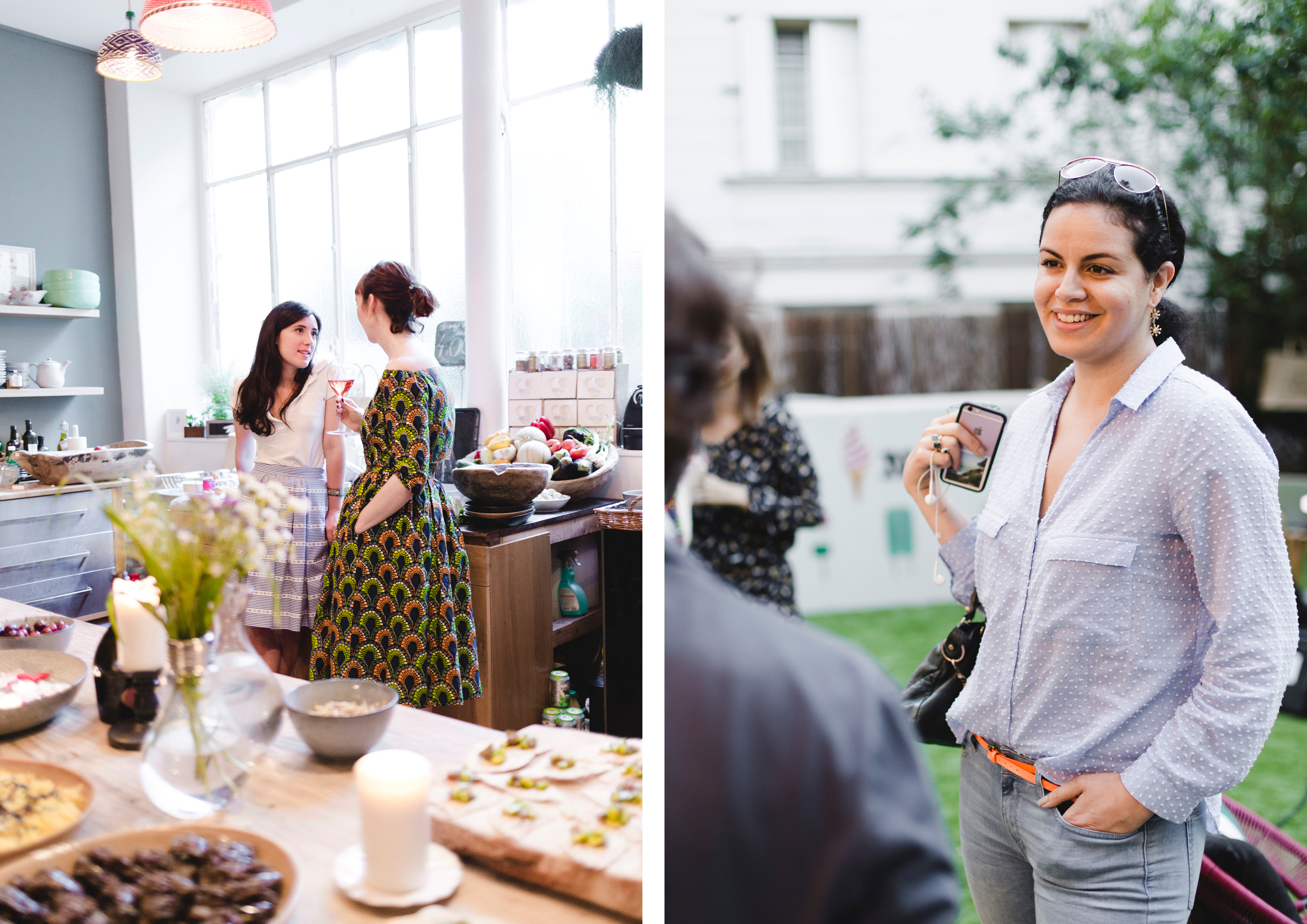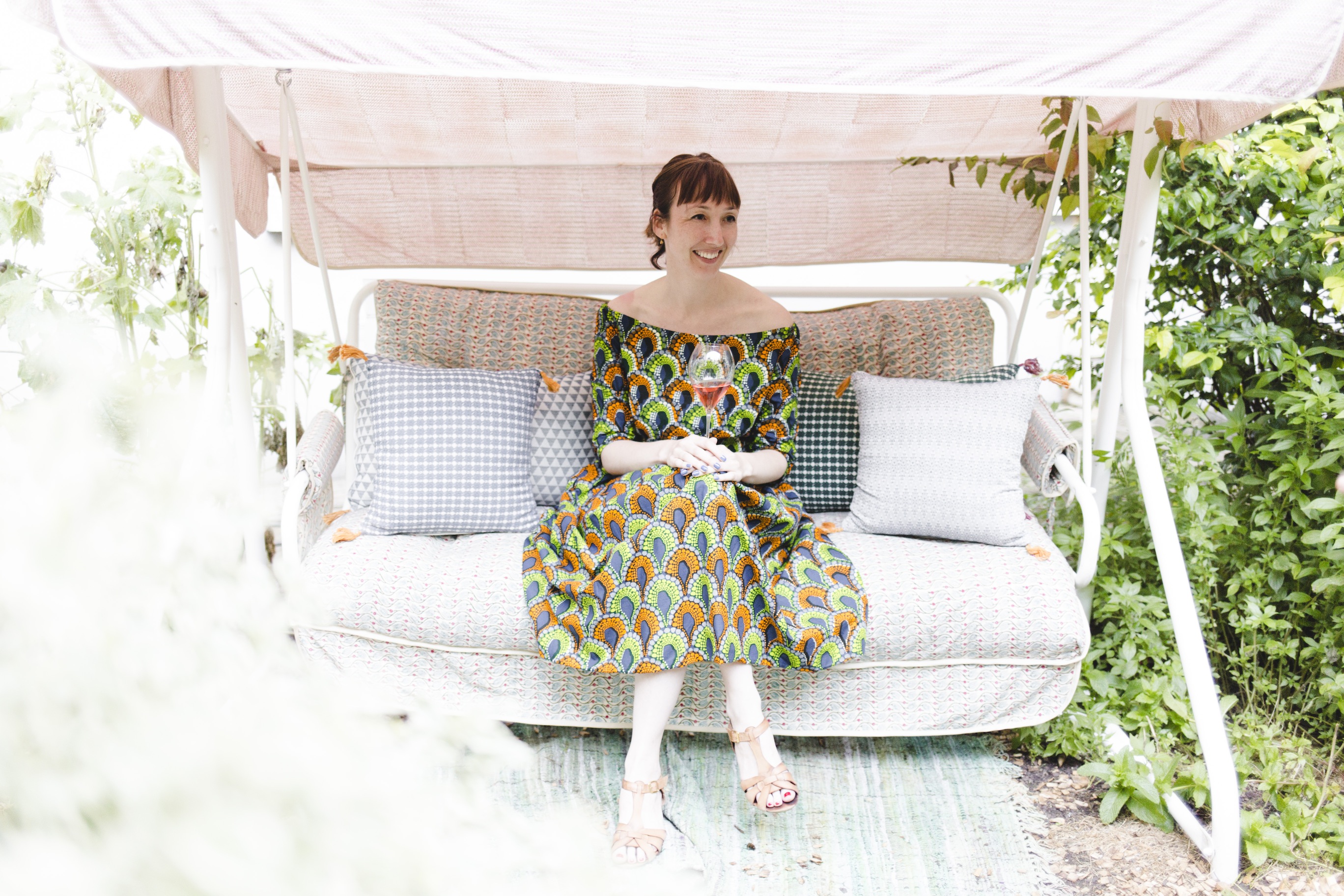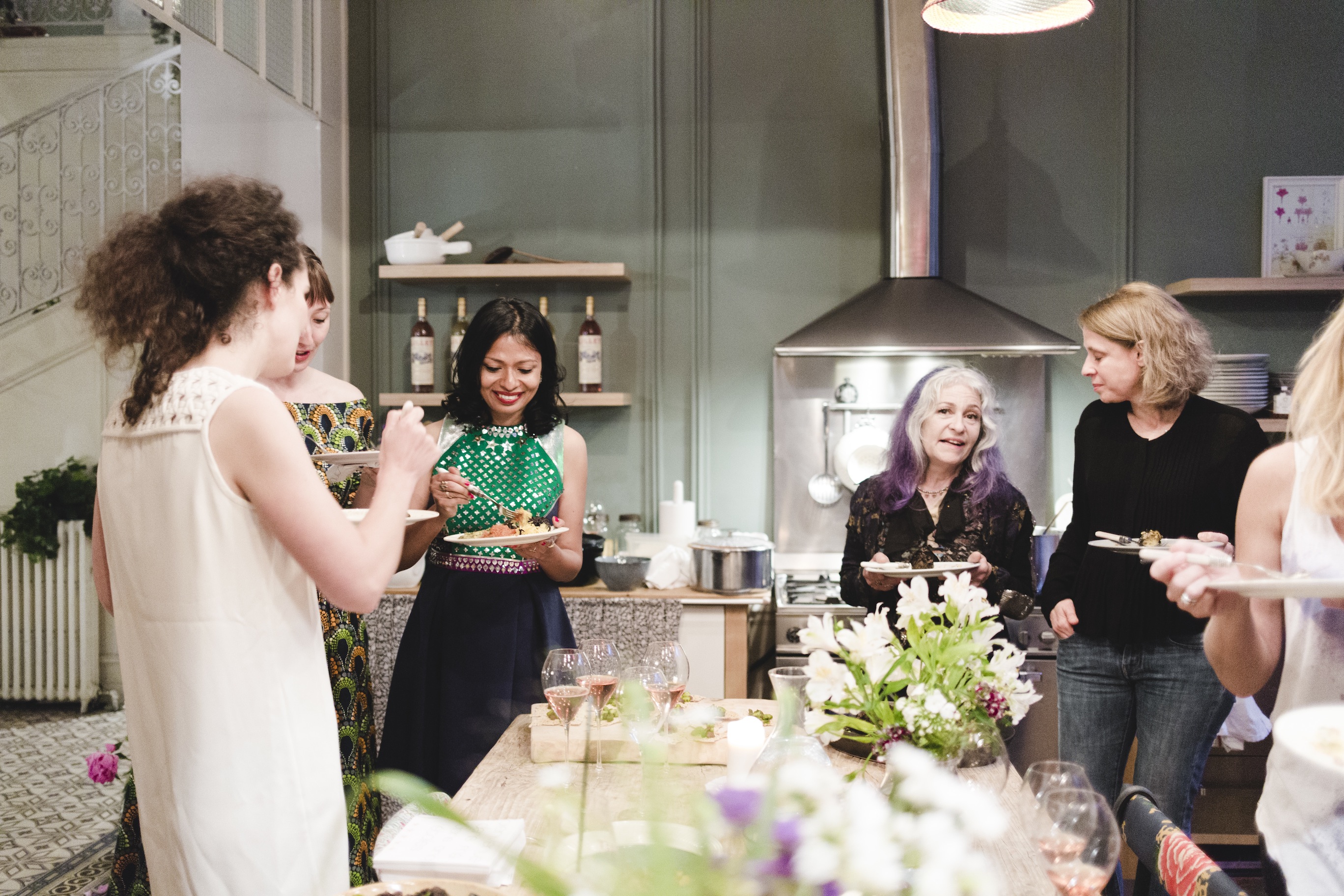 Here is Usha's favorite vegan recipe from that lovely Saturday night :
Bharwan Baigan (Indian style stuffed eggplants) Ingredients :
- 8-10 small of medium size Indian / Asian eggplants
- 1 cup chopped red onion
- 1 tablespoon fresh ginger
- 2-3 cloves of garlic
- 2 thai green chili
- 1/4 cup mustard oil (olive oil or vegetable oil is fine too)
- ½ teaspoon mustard seeds
- ½ teaspoon fennel seeds
- ½ tablespoon coriander powder
- ½ teaspoon turmeric powder
- 1 teaspoon garam masala
- 1 ½ teaspoon dry mango powder (« aam chur »)
- 1 teaspoon roasted cumin powder
- 1/4 cup dry desiccated coconut
- Salt
Preparation :
1) Wash and pat eggplants dry. Using a carving knife make long deep slits into the eggplant running from top to bottom without the knife passing through the other side. Set aside.
2) Stuffing preparation :
- Coarsely grind onion, ginger, garlic and green chili in a food processor. Set aside. Heat oil in a thick bottom pan over medium high heat.
- Heat oil in a thick bottom pan over medium high heat.
- Add mustard and fennel seeds. As they sputter, add the onion paste prepared before.
- Mix well. Reduce the heat to medium and cook for 8-10 minutes, stirring every 1-2 minutes, scraping the sides and bottom.
- Once the paste begins to turn golden brown, add salt. Stir well. Cook for another 2-3 minutes until oil separates.
- Add the remaining spices. Mix well and cook for another minute or so.
- Turn the heat to low.
- Now stuff approximately 1 teaspoon paste into each eggplant. Drop egg plants into the same pan. Leave any extra stuffing in the pan. Try to be careful with hot stuffing. Can also let the stuffing cool down completely if its tough to handle.
- Again turn the heat to medium low.
3) Toss the eggplants in the pan to coat with the remaining grease and stuffing mixture in the pan.
4) Cover and cook for 15-20 minutes or until the eggplants are cooked through.
5) Toss and turn the eggplants carefully every 2-3 minutes making sure all sides are cooked well.
6) Serve on the side with hot rotis, dal and rice Have a good meal ! Thanks to My Little Paris for these pictures.
Have a good meal !
Thanks to My Little Paris for these pictures.