Block printing - imperfectly perfect printing from India

Block printing - imperfectly perfect printing from India
The traditional process of hand block printing on textiles, with rich natural colors, has been practiced in Rajasthan, India for around 500 years. Block printing was introduced to the Jaipur region of Rajasthan by the Chhipa community. This community was originally located in Bagru Village, an area now famous for its vegetable dye and mud resist (dabu) block prints.
The art of block printing has been passed down for generations within families and communities and has branched out in recent decades to other regions such as Sanganer, just South of Jaipur. In traditional Bagru style block printing, the 'recipes' for the traditional plant-based dyes are developed within each family and kept alive from generation to generation. The colors are dependent on the quality of the plants, the water and skill and knowledge of the printing masters. In more recent forms of block printing, such as those practiced in Sanganer, colors are mixed using AZO free pigment dyes.
While printing designs onto fabric most likely originated in China about 4,500 years ago, it was on the Indian subcontinent where hand-blocked fabric reached its highest visual expression. Indians possessed unparalleled expertise in the secrets of natural plant dyes, particularly with mordants (metallic salts that both create color and allow it to adhere to fabric).
A kind of mud resist-printing, called dabu, which allows areas of a design to be reserved from dye, also flourished here. A series of combinations of mordant and resist stamping and dyeing enabled Indian printers to create uniquely complex designs, coveted from Southeast Asia and palaces of Mughal emperors to the far-flung capitals of Western Europe. Between outside influences and the diversity of the subcontinent's own indigenous communities and tribes, India has yielded one of the most magnificent pattern vocabularies ever.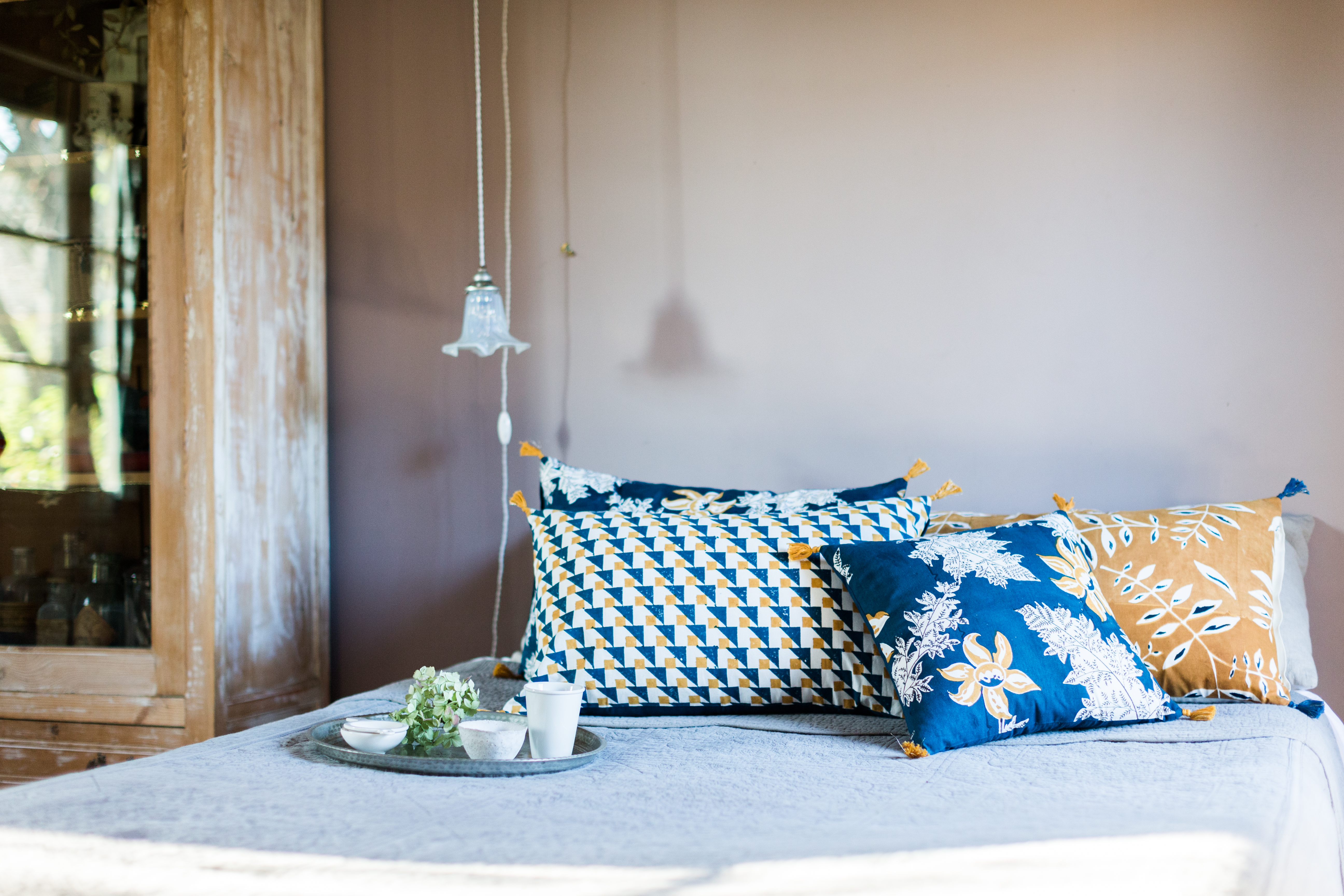 Devi cushion cover 40 euros
The process
Cotton fabric is purchased at the market and soaked in water for 24-48 hours. This removes some of the starchiness of the fibers. The artisans beat the wet lengths of cotton on river stones worn down by years of use to make them softer, and then lay them out to dry and be naturally bleached by the sun.
A design, either traditional or modern, is drawn onto paper and then transferred to a perfectly smooth block of wood. The block can be sourced from many types of trees (many of our artisan partners choose to use readily available mango wood), but it always needs to be 2-3 inches thick to prevent warping. A separate block must be made for each color incorporated into the design.
After the fabric has been cut to size, the colors have been prepared, and the blocks are all ready, the artisans can start to print. They will lay the fabric out across a long table and draw a chalk reference line.
They dip the block into the dye, press it firmly onto the fabric, and then hit it with a mallet. This process is repeated over and over again, by only the steadiest hands, until the pattern has completely covered the length of fabric. If there are multiple colors in the design, the artisan lets each color dry before applying the next, each with a new stamp. It is extremely time consuming and requires precision so that there are no breaks in the motif. Once the printing is complete and the color has set, the fabric is thoroughly washed and dried.
Daphne cushion cover 25 euros
The final outcome of this intricate labor is a timeless beauty, and every piece made from this fabric is unique.
The block printing villages are know for their rhythmic 'tock-tock' sound of the block printer hitting the wood block to 'stamp' the pattern. It is an enchanting sound which echoes through the village and is a reminder of the significance of artisan work.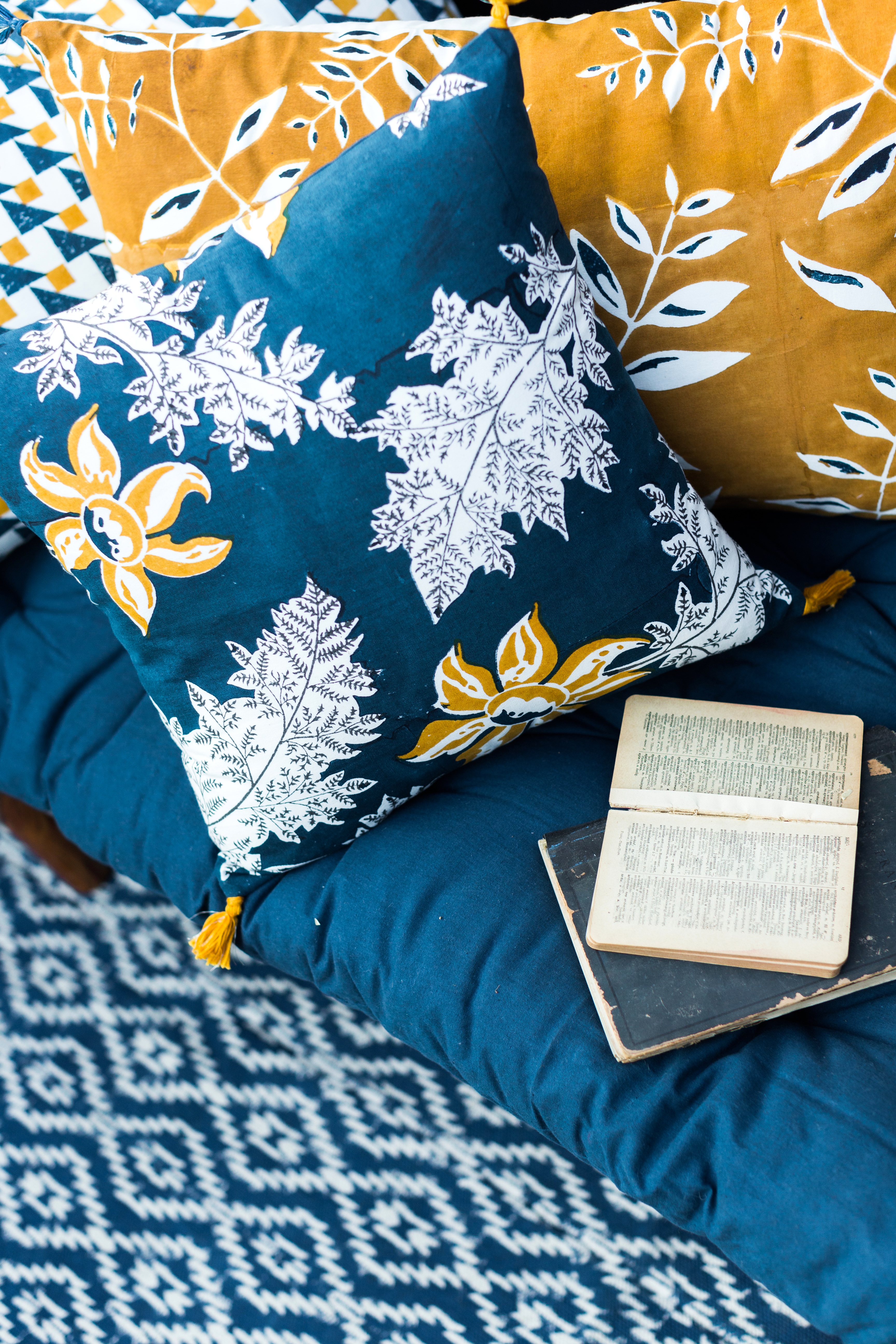 Devi cushion cover 40 euros - Deeya cushion cover 50 euros
Our new additions to the Summer 19 range are made by master artisans in Sanganer, near Jaipur and use traditional flower motifs with a clever mix of geometric patterns. We love these prints which we have used in our range of table linen, quilts and accessories. We hope you love them as much as we do.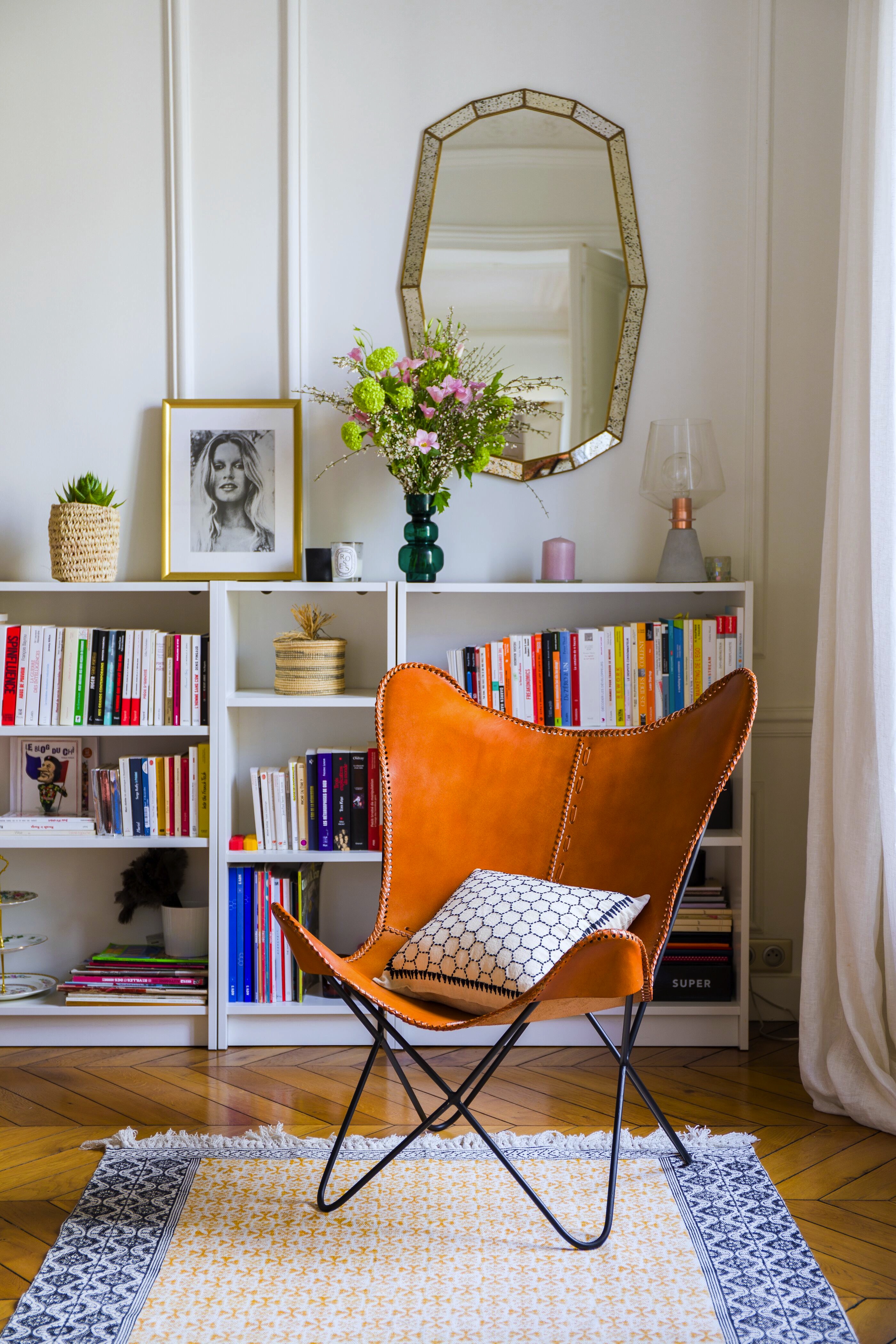 Carpets from 99 euros
Table linen from 60 euros