Jamini X Kitchen Trotter

Jamini X Kitchen Trotter
To celebrate Mother's Day in France, we are happy to announce a delicious partnership with Kitchen Trotter. Founders of both brands share common values of preserving cultures and savoir-faire from different countries and this collaboration is a lovely story mixing textiles and gastronomy. Here is a short interview of the founders of Kitchen Trotter.
1. What is the concept of « Kitchen Trotter » ?
Kitchen Trotter is simply the most economical travel agency in the world ! Every month, we send our clients a food kit containing a particular country's culinary speciality. This kit includes 4 authentic recipes and 7 ingredients, carefully chosen in partnership with a local Chef.
2. How do you choose the country for each kit ?
Every month, we try new flavours and pick countries with rich culinary traditions that are relatively unknown. Our dream is to bring world cuisine to everyone.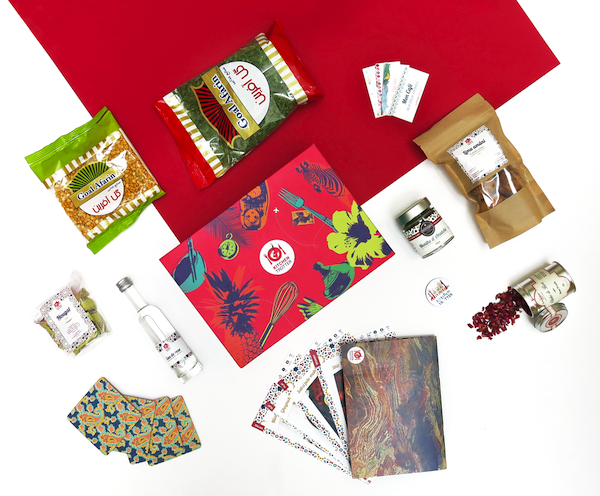 3. Your latest culinary crush ?
Our latest favourite dish is the Iranian dish Gheymeh Bademja, a kind of a lamb stew flavoured with dried lemon called Limoo Amâni !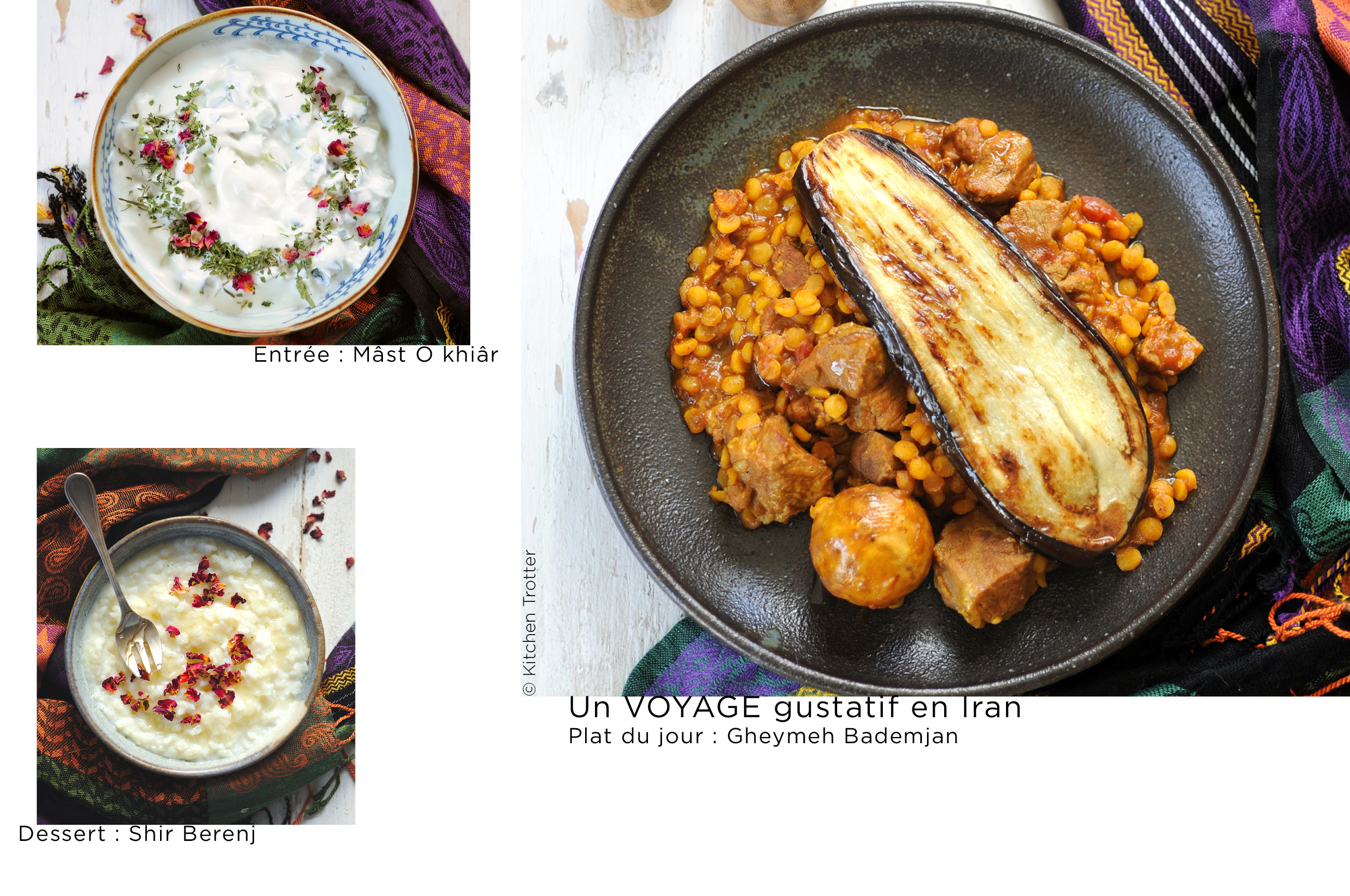 4. Your favorite restaurant in Paris ?/p>
Our favorite restaurant in Paris is the Thai restaurant Blue Elephant ☺.
5. Have you been to India ? What is your favorite Indian dish ?
We made an Indian food kit, and in the process, tried a lot of great flavours and tastes. Our favorite Indian dish is Tandoori chicken. Unfortunately, we have not yet had a chance to visit India.
6. Tell us something amusing about the Kitchen Trotter adventure.
From the very beginning of Kitchen Trotter, more than 3 years ago, we have had a lot of funny moments ! The latest one was when we received a Curriculum Vitae in the form of food kit ! Complete with a book of recipes and ingredients, exactly like one of our food kits ! ☺
7. Why did you think of Jamini for this collaboration ?
Kitchen Trotter is all about travel and discovery of new cultures, and we share Jamini's vision of embracing world cultures and preserving traditions. It was therefore quite natural for us to offer a special experience to our clients by collaborating with Jamini (click here to discover the limited edition box).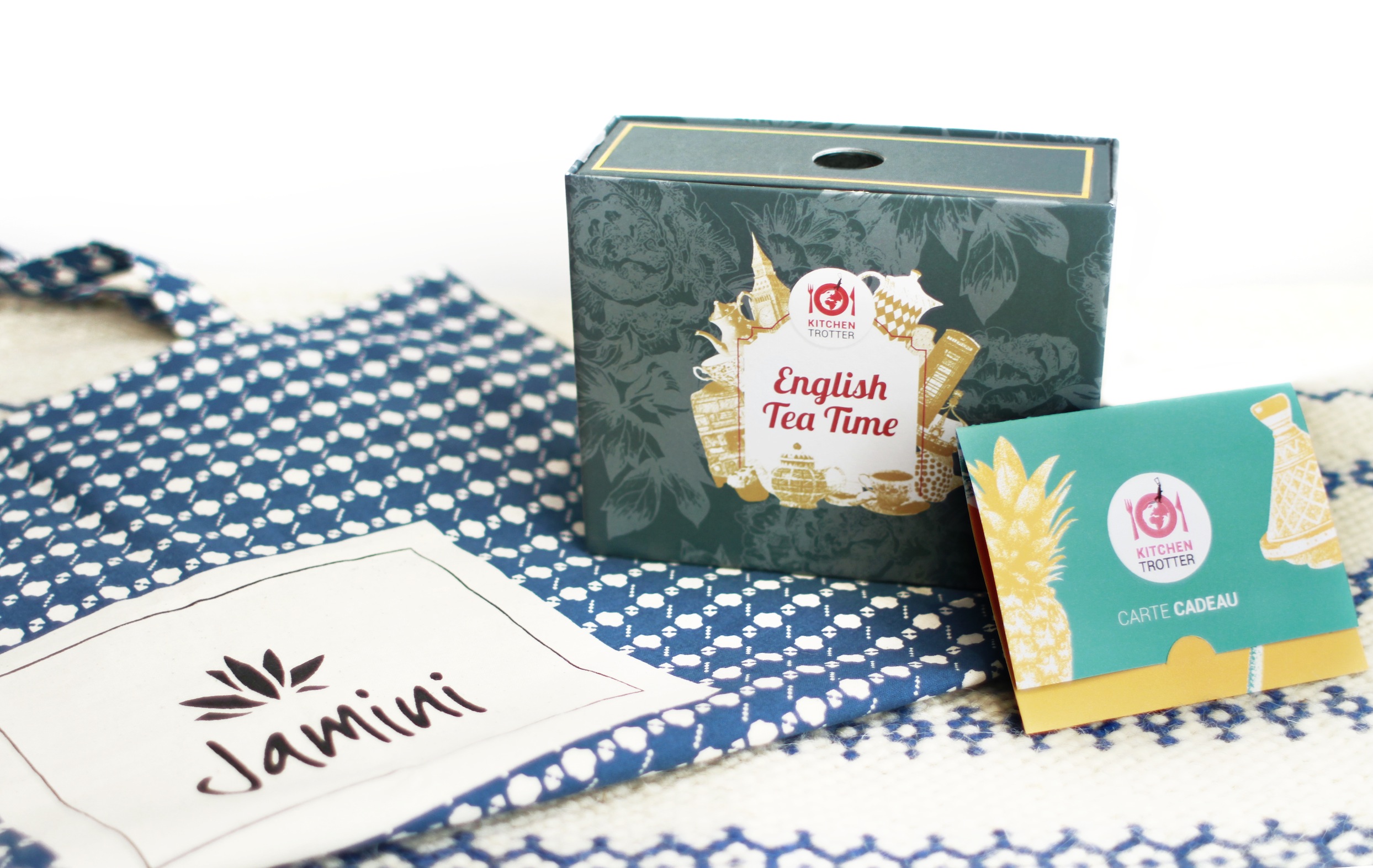 8. You are planning an Indian food kit in the coming months. Any clues as to what it will contain ?
We are actually thinking about making a new Indian cooking kit. We will keep the recipes and ingredients secret until the moment our clients receive their boxes and find out what the destination is. It is the very essence of our concept ☺.
9. For you, Jamini is ?
For us, Jamini is the incarnation of Indian elegance and Parisian chic : a perfect treat for the senses and a journey to unknown lands !
Thanks to all the Kitchen Trotter team !