Khadi, the revolutionary fabric

Khadi, the revolutionary fabric
« If we have the khadi spirit in us, we would surround ourselves with simplicity in every walk of life », Mahatma Gandhi
We are proud to bring you Khadi, a unique Indian fabric that symbolizes Mahatma Gandhi's philosophy. Khadi is more than a fabric, it is an "art de vivre", a symbol of independence and a return to essentials.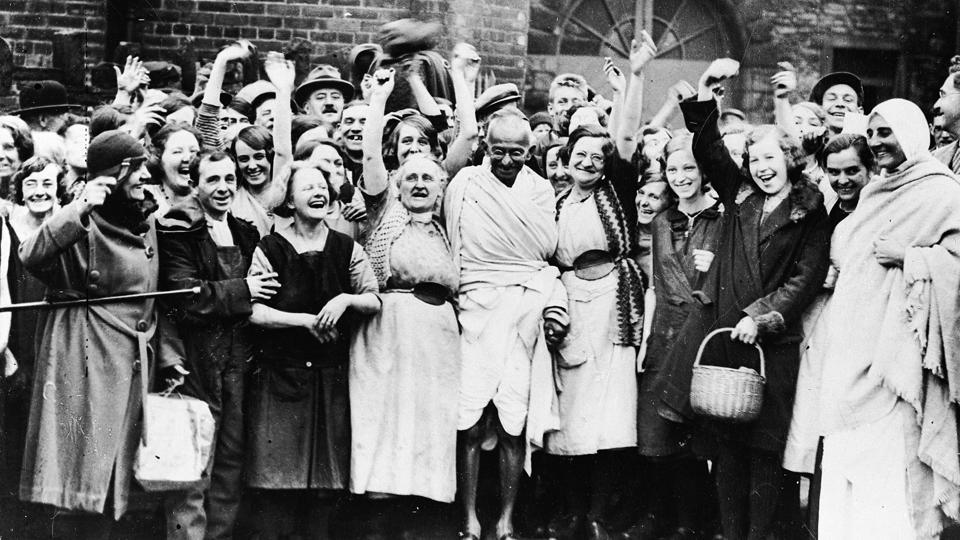 Gandhi greeted by a group of women textile workers during a visit to Darwen, Lancashire in 1931 © Keystone / Getty Images
A bit of history
India has always been the land of immense natural resources and talented artisans. The 18th century saw the influx of many European countries that created trading companies and the British East India Company soon became the most prominent of these.
India came under British rule and in 1857, the first simmering of discontent toward foreign rule became visible. In 1917, national sentiment took the form of the first revolt against colonial rule. Mahatma Gandhi became the leader of the non-violent struggle for India's freedom. One of Gandhi's first actions was to launch a civil disobedience movement and convince the Indian people to abandon factory-made clothing that was manufactured by British companies using Indian cloth. This action symbolized a national spirit that urged Indians to respect their land and culture. Khadi, or hand spun and hand woven Indian cotton fabric, became the weapon of the non-violent Indian population against their colonial rulers.
Khadi is made by hand in homes in Indian villages, using a cotton yarn spun on a wheel, or "charkha". Some varieties of Khadi fabric use silk or woolen yarns depending on the region where it is spun. This is a wonderful fabric that is woven with the utmost respect to the environment and can be used in summer or in winter.
The process of weaving Khadi fabric can be described below
1) Cotton cultivation : cotton balls are picked by hand in the fields.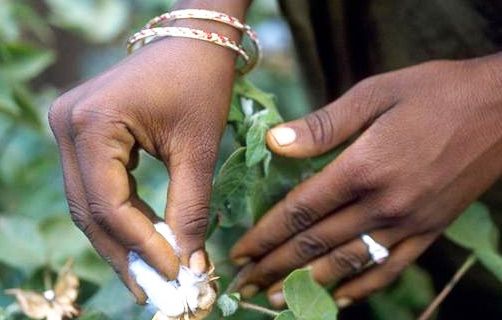 Cotton pick-up © Greenpeace
2) Washing : cotton fibre is separated by hand using a fine comb. This prepares the fibre for spinning.
3) Cleaning : the fibre is cleaned to remove last traces of dirt.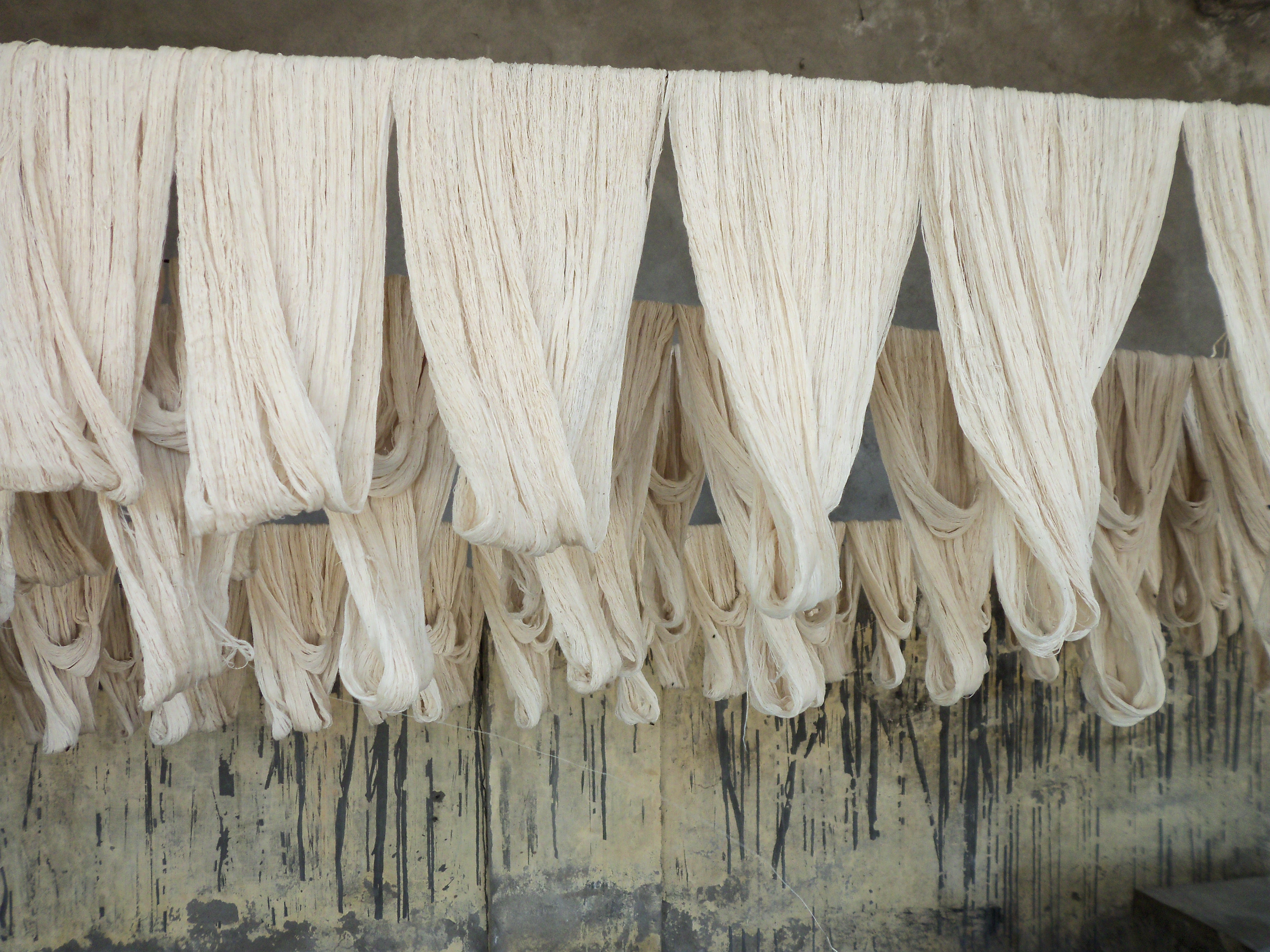 © Venu Madhav Govindu
4) Spinning : the fibre is spun on a wheel ("charkha") and is twisted at the same time to make it stronger.
5) Preparation of yarn : cotton yarn is prepared on bobbins that are easy to transport to weaver's homes. .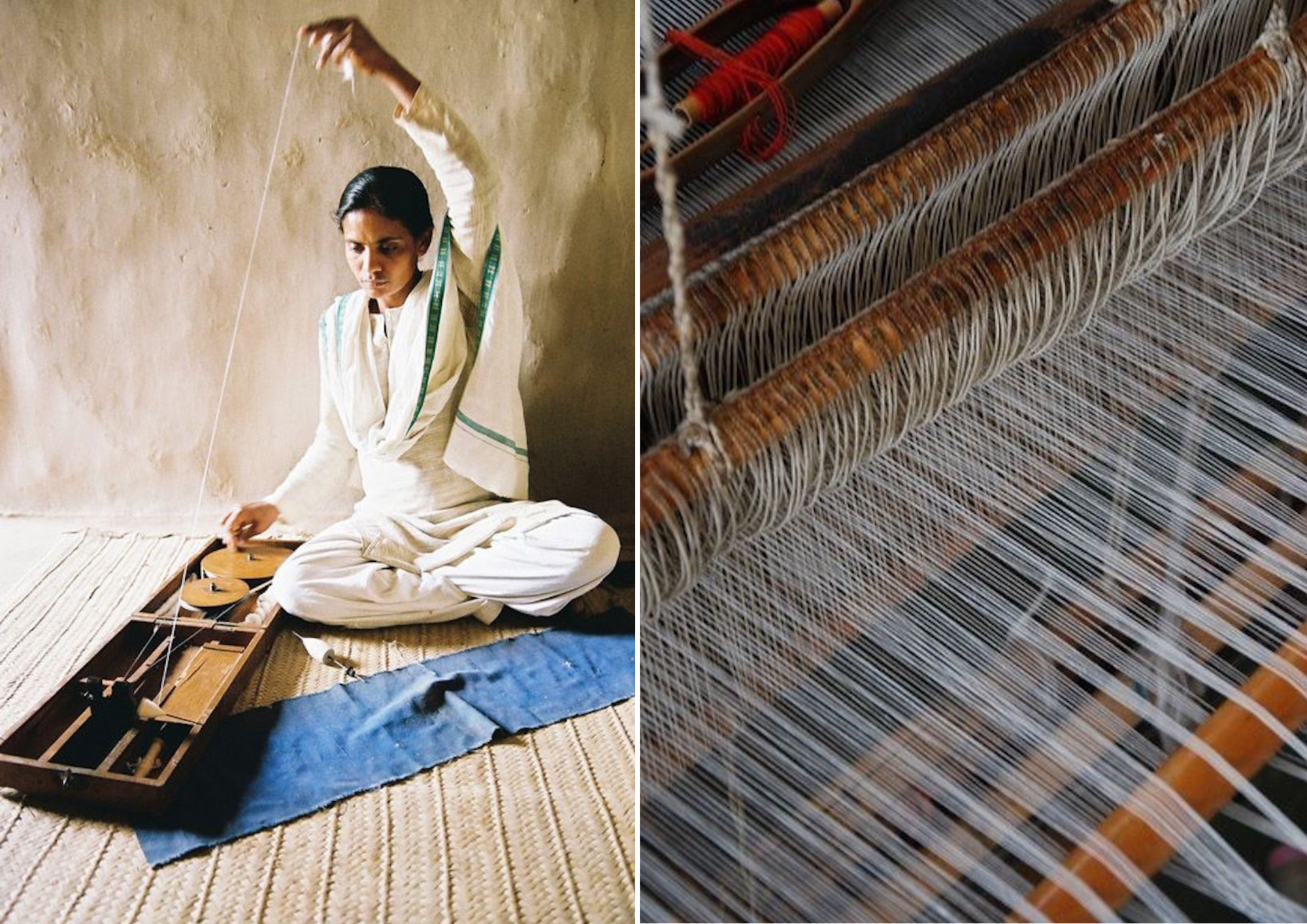 © Pinterest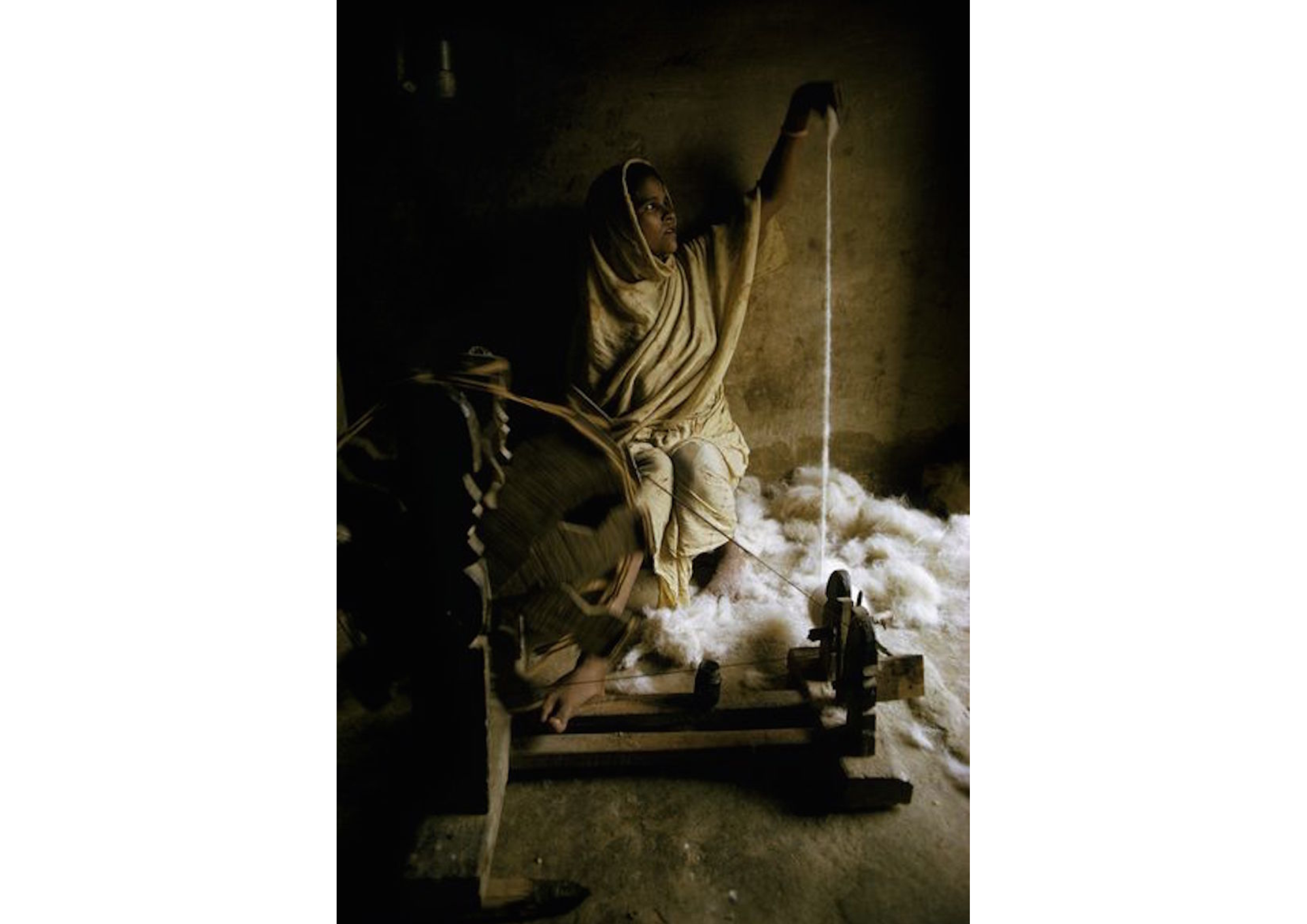 © Cary Wolinsky
6) Weaving : cotton yarn is carried to artisan's homes and woven into fabric.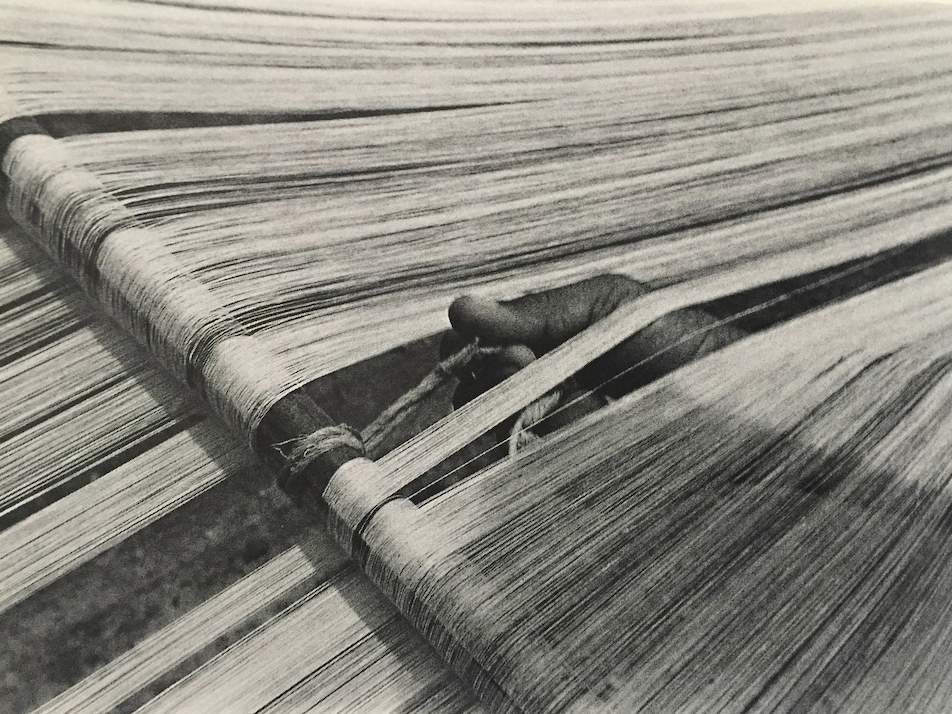 © Florence Benita
7) Dyeing : woven fabric is sent for dyeing.
8) Finishing : the dyed fabric is washed and cleaned and is ready for use.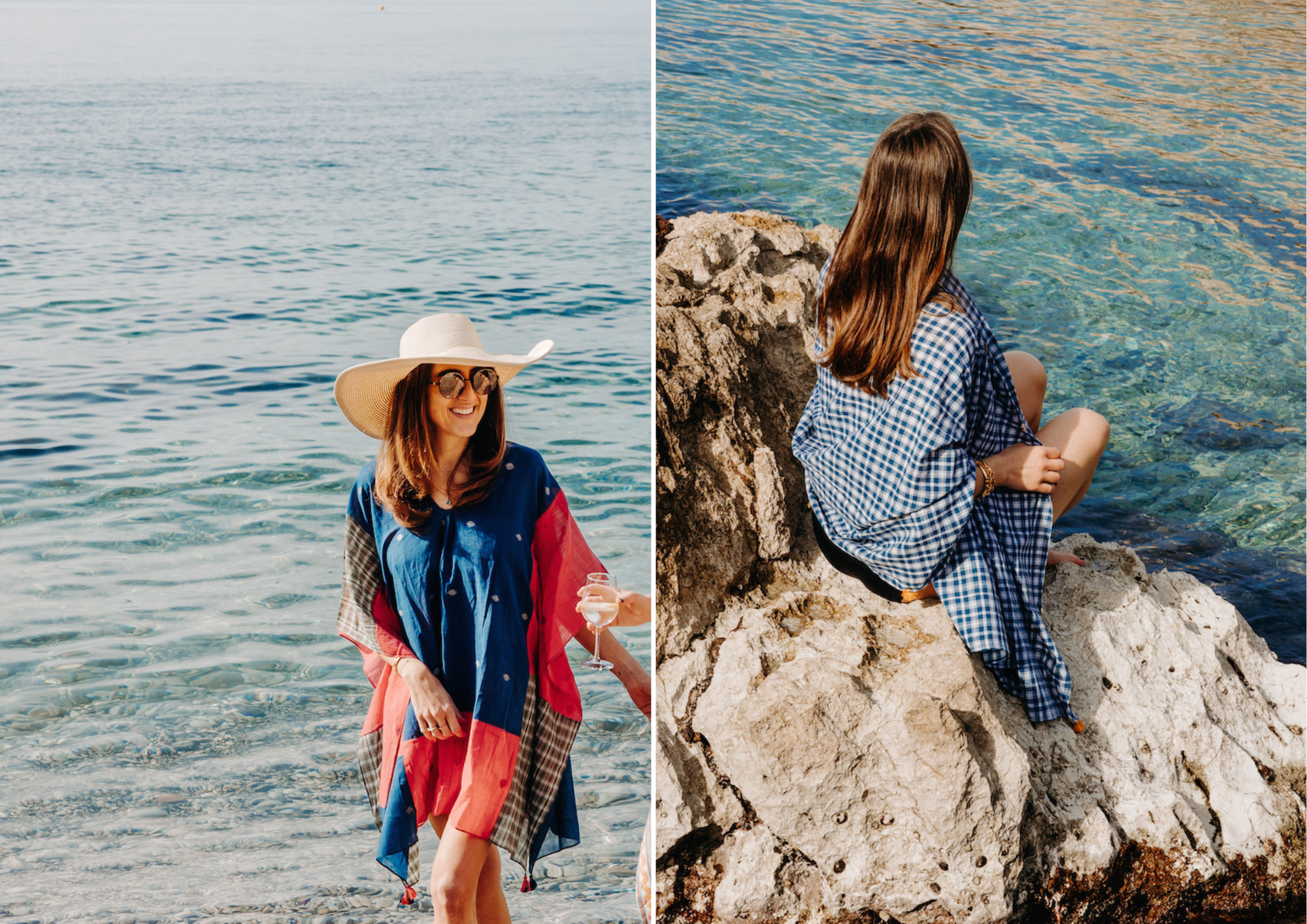 Janis kaftan and Jani blue scarf, 100% khadi cotton - © Lili in Wonderland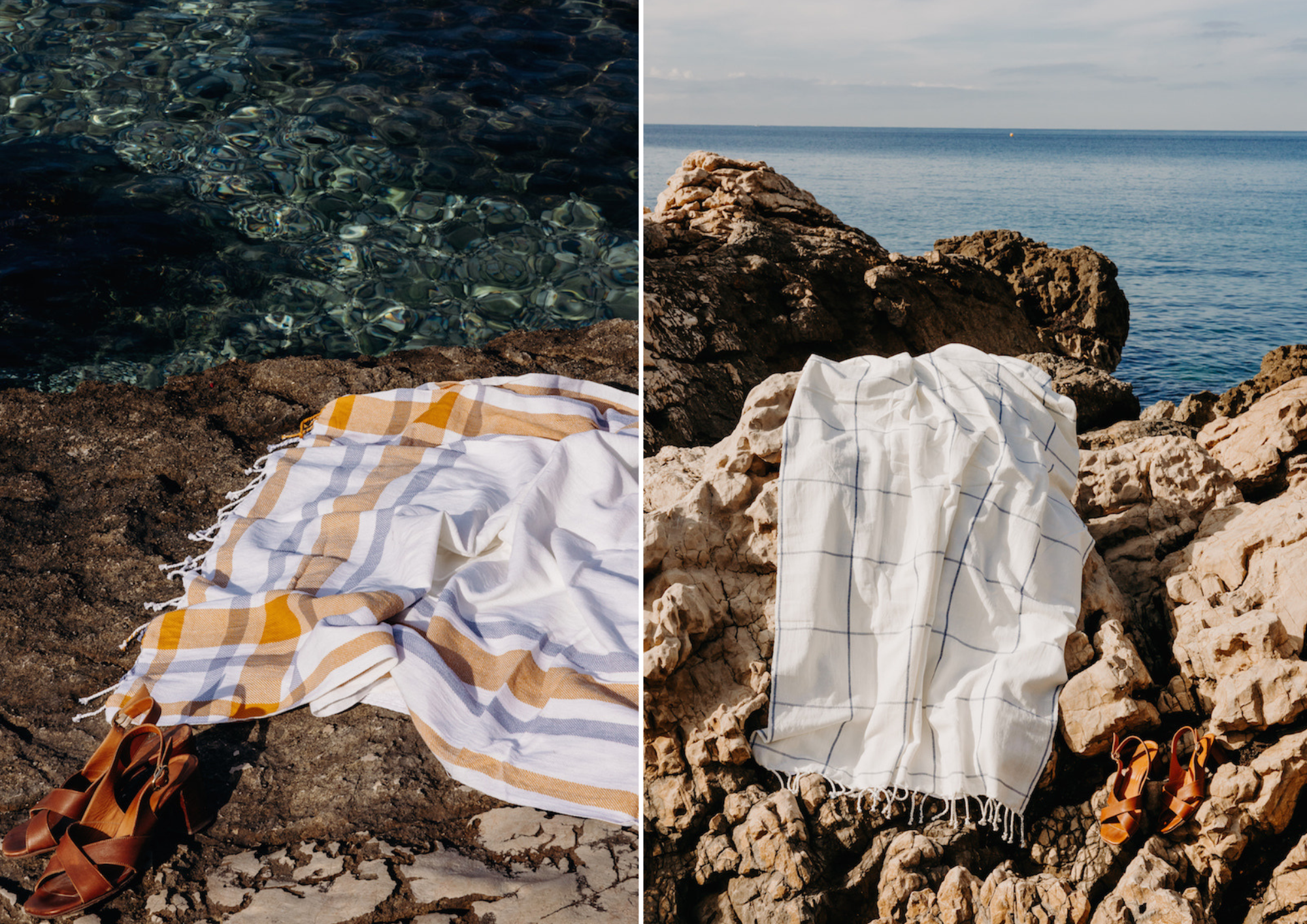 Bath towels in khadi cotton - © Lili in Wonderland
We are so thrilled to share this incredible fabric and part of India's heritage with you. When you buy a Khadi piece, you own a unique object. Each piece of fabric is different, each artisan has her own touch and creates her own texture and handfeel.
By supporting Khadi production, you will help support thousands of expert artisans (70% of whom are women).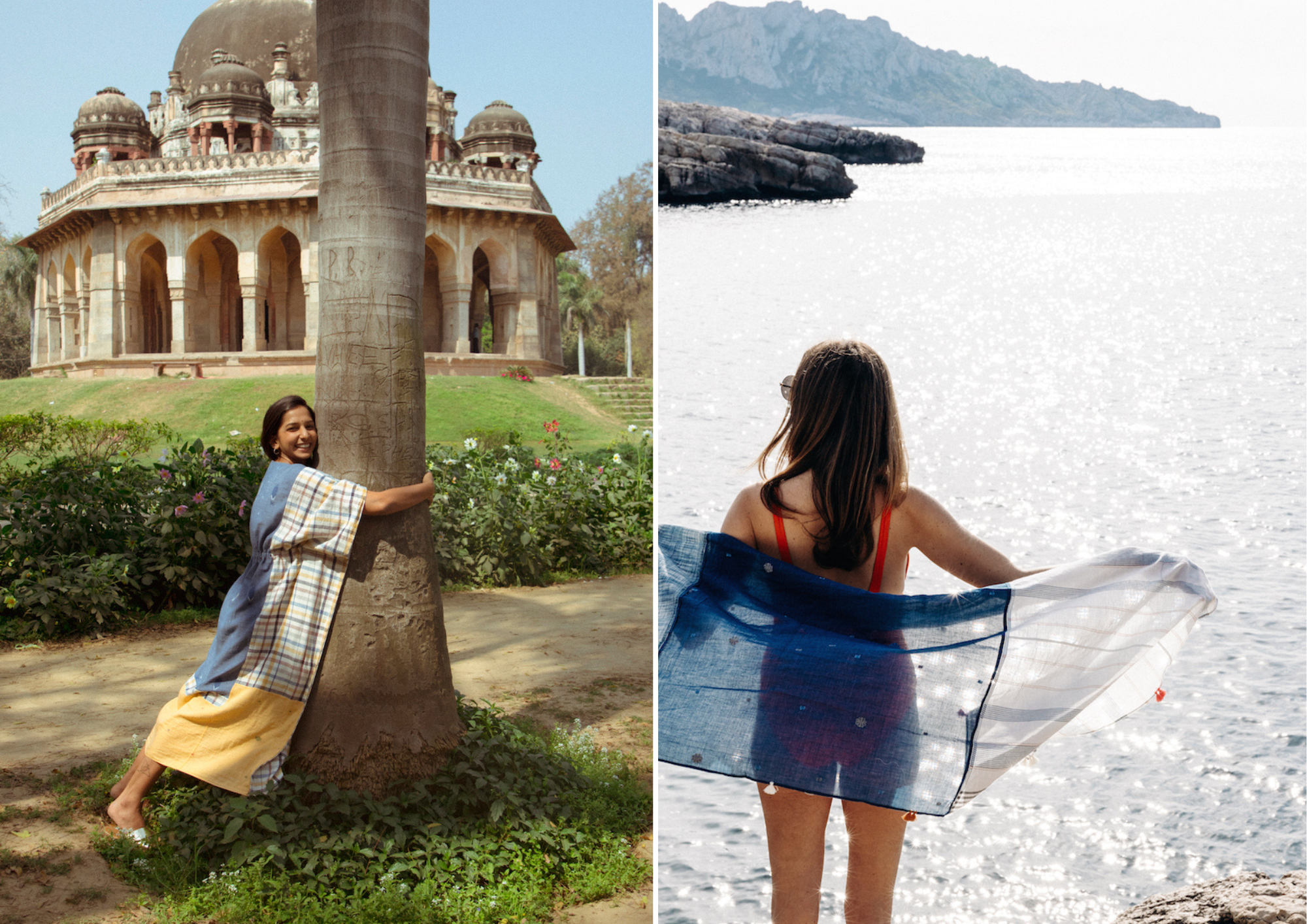 Janis kaftan © Imdad Barbhuyan - Jani blue scarf © Lili in Wonderland
More inspirations on our Pinterest board "Khadi" here.