Soil: eco-responsible family cooking in the spotlight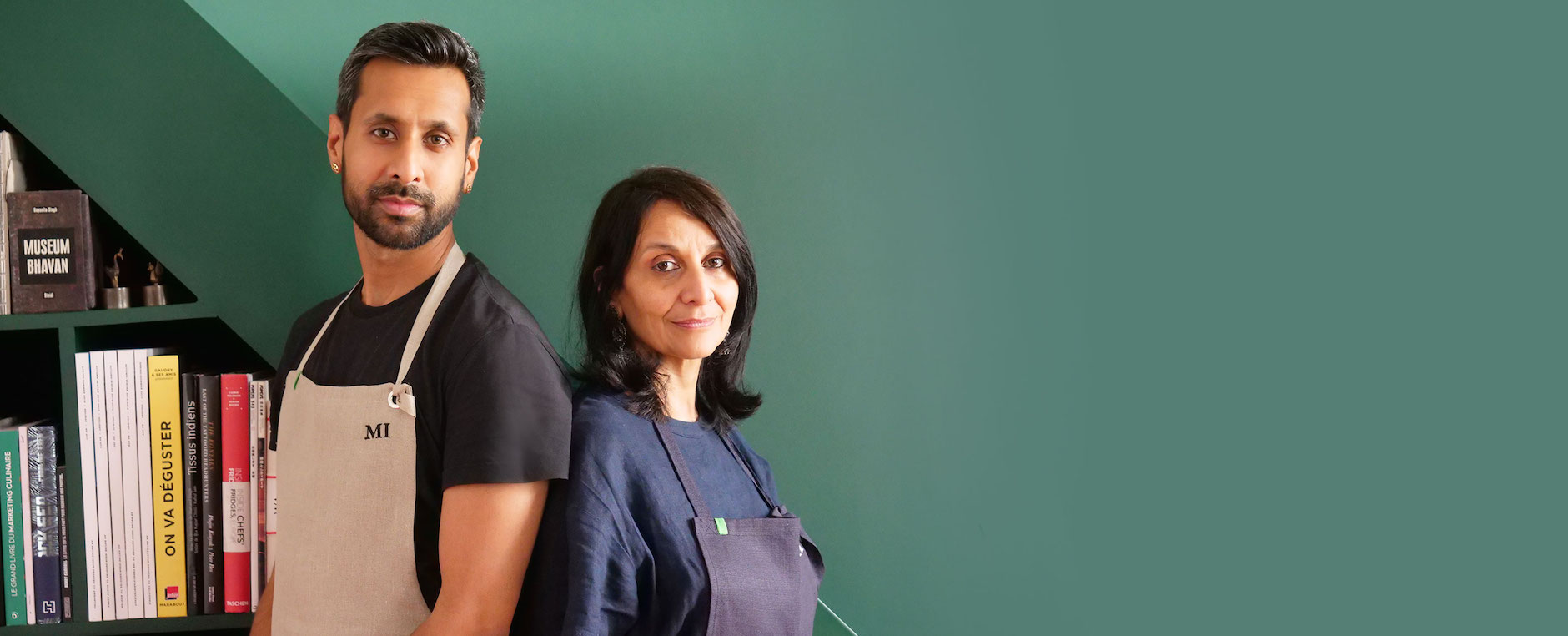 Soil: eco-responsible family cooking in the spotlight
Discover Soil, an innovative concept of eco-responsible vegetal cuisine in Paris, proposed by Mickaël and his mother Fatéma. Quality sourcing, zero-carbon delivery and zero waste are the key words of this mother-son duo, who want to offer you, on a daily basis and at home, a healthy and tasty cuisine.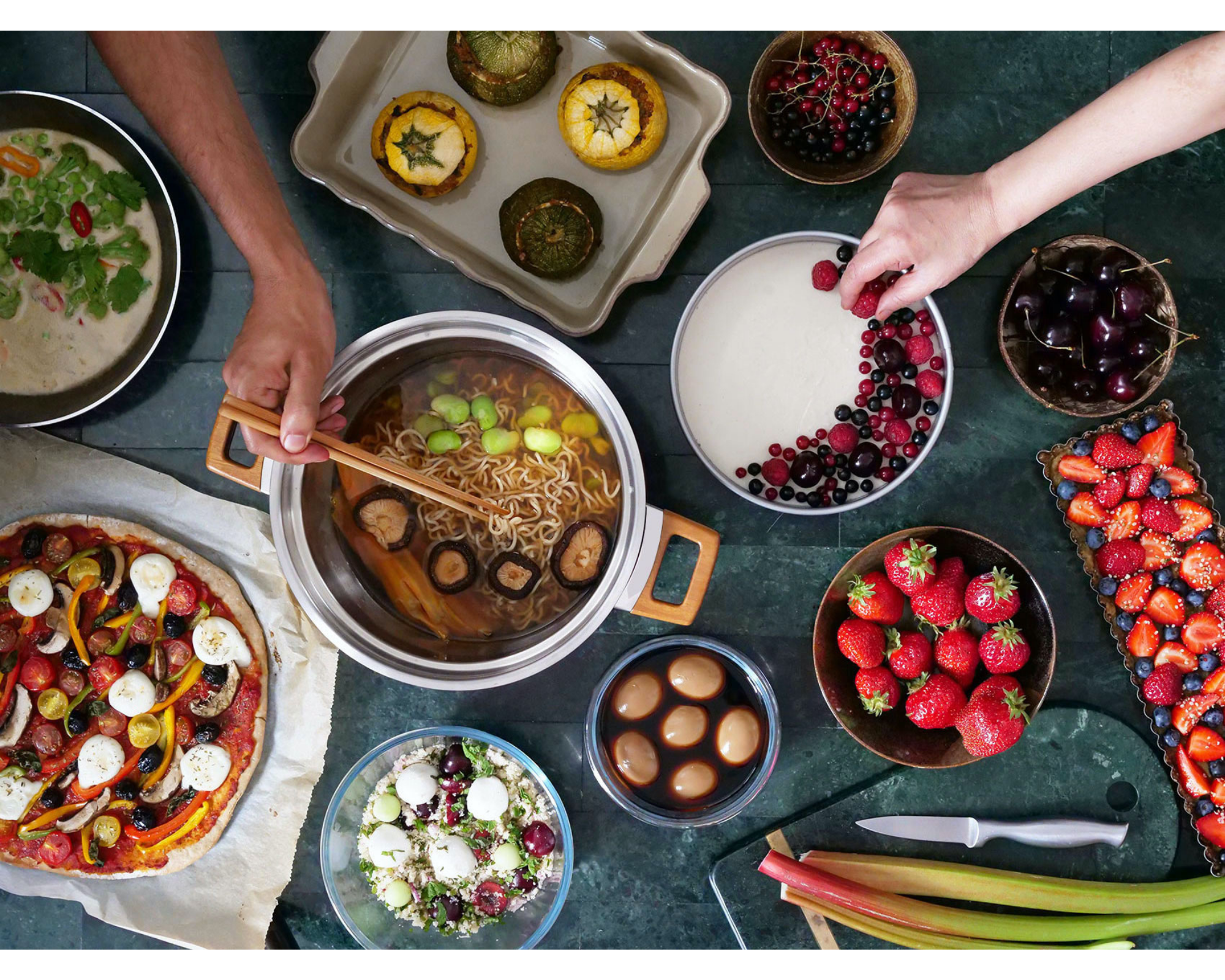 © Soil
1. Mickaël, tell us about yourself. What is your background?
My name is Mickaël Inayatealy and I am of Indian origin from Madagascar. After studying international trade, I worked in the fashion industry in Mumbai, India, and in Paris. Disappointed with the other side of the coin, I decided to go into tourism for a large Parisian travel agency. But I quickly realized that the tourism industry, like the fashion industry, was not very eco-friendly. As I grew aware of the consequences of global warming, I decided to go back to India, the country of my origins, for a one-year trip to discover an different India, far from the big cities and traditional tourist circuits. I lived and worked on organic farms and with tribal communities in fifteen states of the Indian subcontinent.
After a few weeks of travel, I became aware of alarming realities on the ground. These are direct consequences of the current ecological crisis where farming has a role to play. When I came back to France, I decided to create Soil: Soil is the title of a book dedicated to this trip, but also the name of the eco-friendly food concept I launched in collaboration with my mother. The Covid-19 crisis slowed down everything, but it reinforced my choice to continue on this path, which has now become my reason for living.
2. How did your love for cooking come about? You cook with your mother. How would you define your relationship?
A lot of my memories are closely tied to my relationship with food, like Proust and his famous madeleine. As a child, I remember spending hours in the kitchen with my mother working on recipes together. Maybe that's why I have such a close relationship with her. The kitchen is the link that has always united us.
Today, I work with her, and we research, create recipes, and cook together. My mother, like many Asian mothers, is naturally gifted in the kitchen. She adapts and creates recipes that are completely different from the ones she knew and does so with great ease and skill.
I don't have her gift, her innate gestures, but I bring an approach based on nutrition to create balanced dishes, whilst considering environmental issues and aesthetics.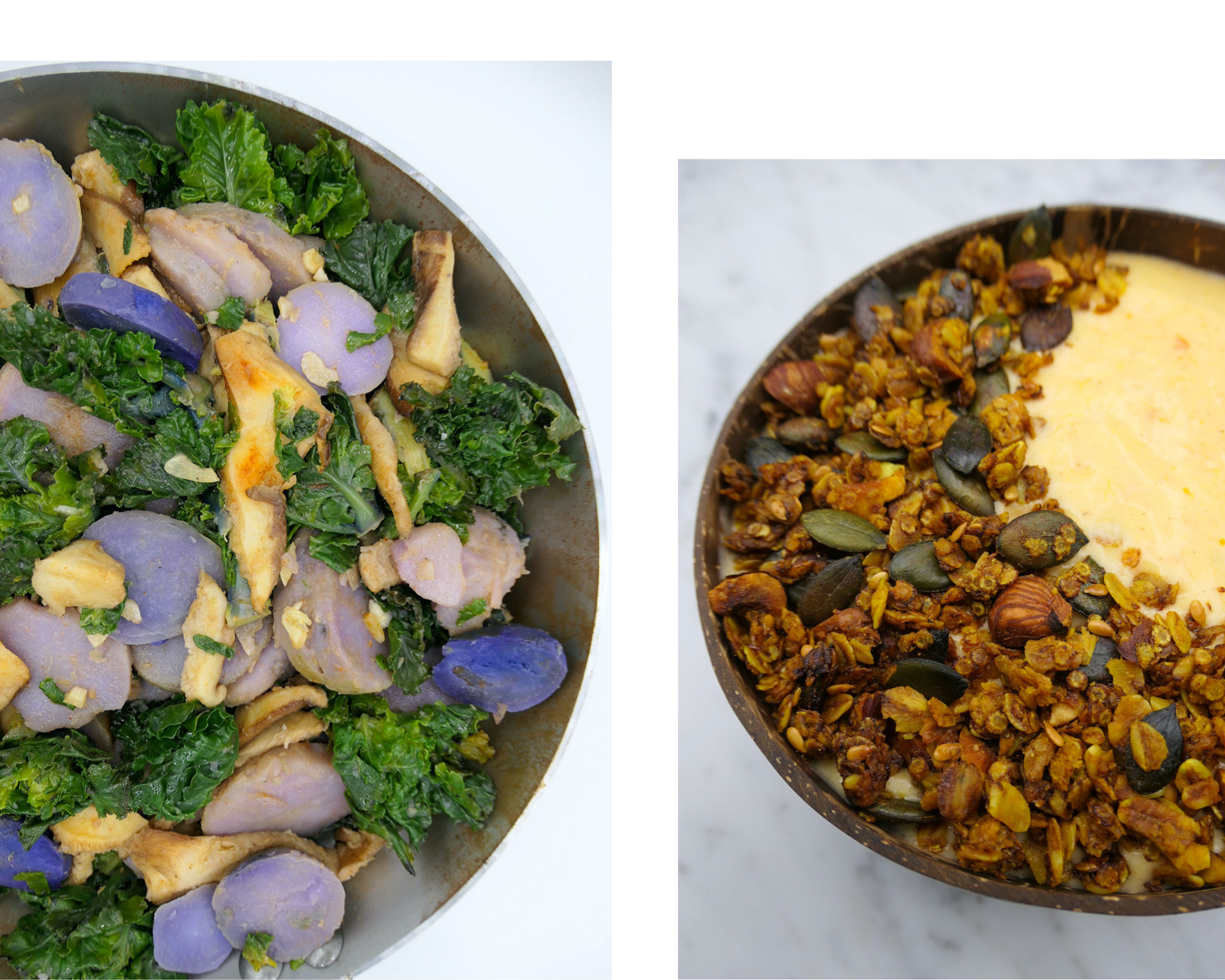 © Soil
3. How do you define your cooking style? You have a multicultural background; how does this express itself in your recipes?
Soil is a "mixed vegetarian and vegan French cuisine", proudly rooted in its local terroir: we use French organic fruit (except for citrus), vegetables, grains, and legumes. To these, we add Indian, Asian, and Mediterranean influences and inspirations through the (sparing) use of exotic spices and other dry condiments that have no local alternatives (especially for raw desserts).
The guiding principle of our cuisine is eco-responsibility and a quality based approach (bulk stores, local organic grocery stores, AMAP, urban agriculture), zero carbon delivery (by bike) and zero waste (glass containers).
Our ambition at Soil is to promote healthy eating daily, at home and/or at the office, notably through a batch cooking service. More and more people want to eat healthier and more environmentally friendly food, but don't know how to change their habits, simply don't have the time or the desire to cook or are not used to cooking vegetarian (and/or vegan) regularly. Our mission is to offer them a varied family cuisine for lunch and/or dinner.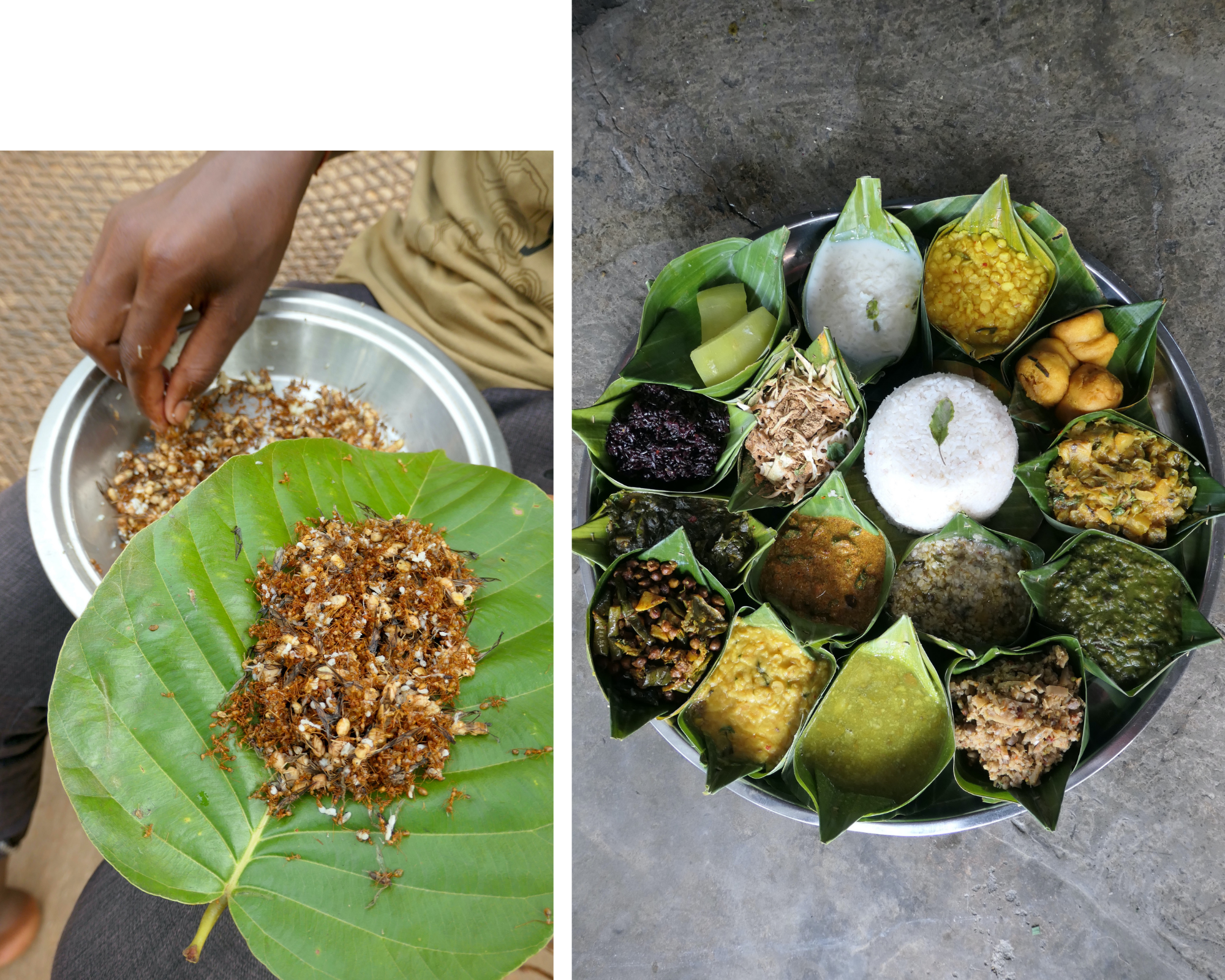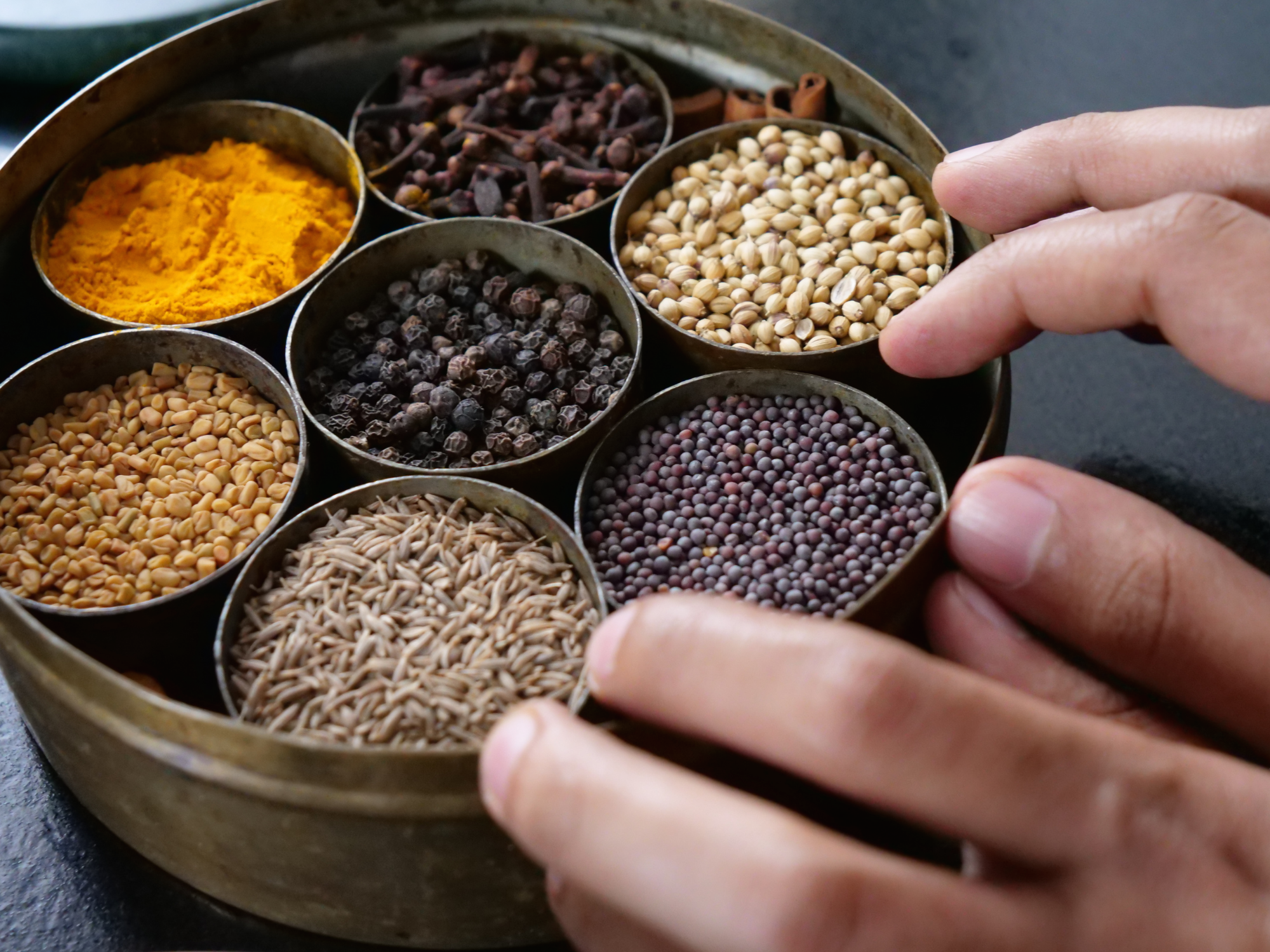 © Soil
4. Would you have some culinary tips to share with us?
The kitchen is our playground for experimentation. We have tons of tips to share with you, but let's keep it short. For example, in India, they make chutneys that are completely different from the English sweet and sour version. It is a fresh mixture of ginger, garlic, chilies (optional, of course) and fresh herbs, fruits, vegetables, legumes and even insects (I apologize for our vegan friends). This mixture is then pounded in a mortar and used as a side dish. This fall, we can make very fresh chutneys with quince for example (to replace the green mango), legumes, or even very nutritious wild herbs (dandelion is in season right now).
Another trick is to use ingredients like fruit and vegetable peelings, cheese rinds in broths, leaves in pesto... Even the water used to soak legumes can be used, and not only to make vegan chocolate mousse! The goal is to respect the product grown by the farmer, wasting as little as possible, because "the best waste is the one that is not produced".
5. What values do you share with Usha?
Usha has a double culture that she proudly emphasizes by talking about her fascination for traditional Indian textiles, techniques and patterns while bringing a very contemporary, urban, and western touch to her brand. A delicate mix between tradition and modernity. Her approach is like ours in the kitchen. We are inspired by our travels and especially by India, but in a subtle way. Spices are part of our culinary heritage, but are used sparingly, so that they do not take over the principal taste of the dish.
Usha highlights the skill of craft persons and their know-how in an ethical, social and eco-responsible manner; this is what we do at Soil by supporting small producers and farmers, by sublimating their products and by offering biodiversity on the plate. Our approaches are similar.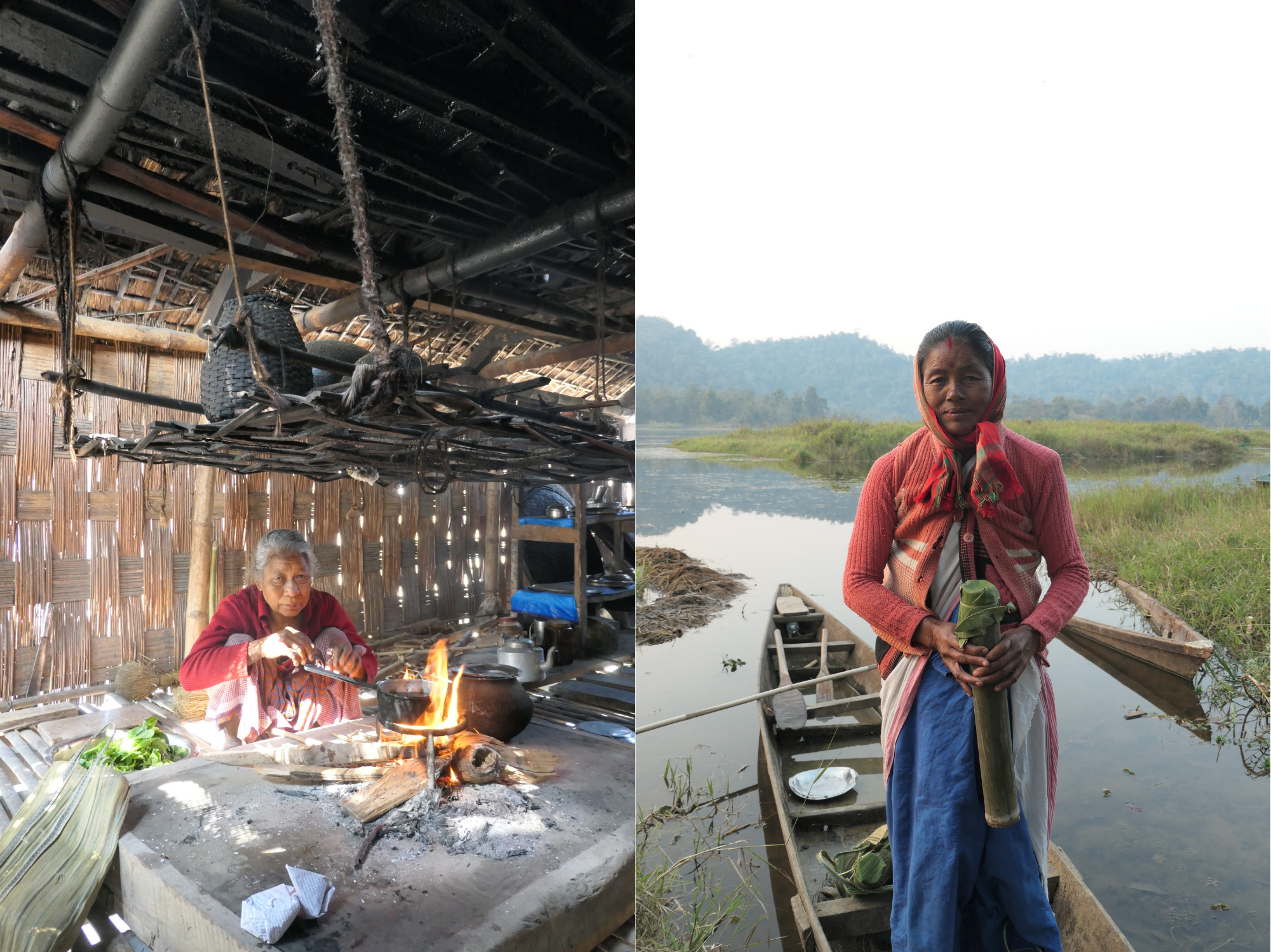 © Soil
6. Tell us about your future projects...
We will soon launch our website (www.soil-food.fr) to share our philosophy and our concept. It will include seasonal recipes (including the two we are sharing with you today as a preview).
I am also working on my book, which I will self-publish. This book is a tribute to indigenous foods and ancestral practices that I discovered during my trip to India. A kind of travel diary where photographs, illustrations, recipes, and stories honor traditional and contemporary local knowledge, offering concrete solutions for a more sustainable lifestyle. This is a unique Franco-Indo-American collaboration.
We also hope to organize events, workshops and conferences.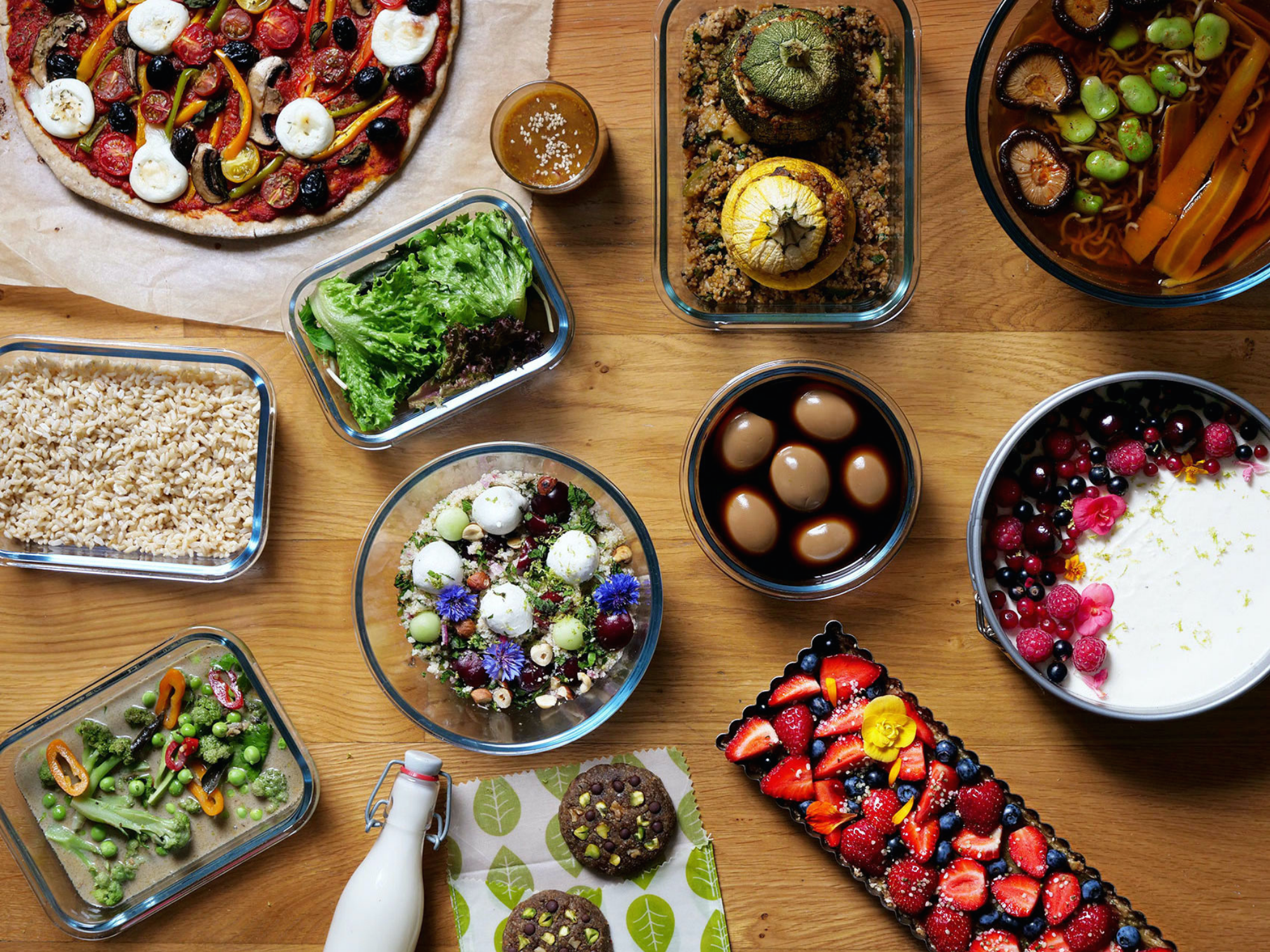 © Soil