The carpet or rug, a key piece of decoration for a cozy interior
This season, we learn to slow down to appreciate the sweetness of life, and (re)discover the importance of home: a place of refuge filled with memories and moments spent with our families and loved ones.
A home is a warm and welcoming place, a sanctuary that allows us to put ourselves in a soothing bubble whenever we need to, to take time for ourselves and for our loved ones.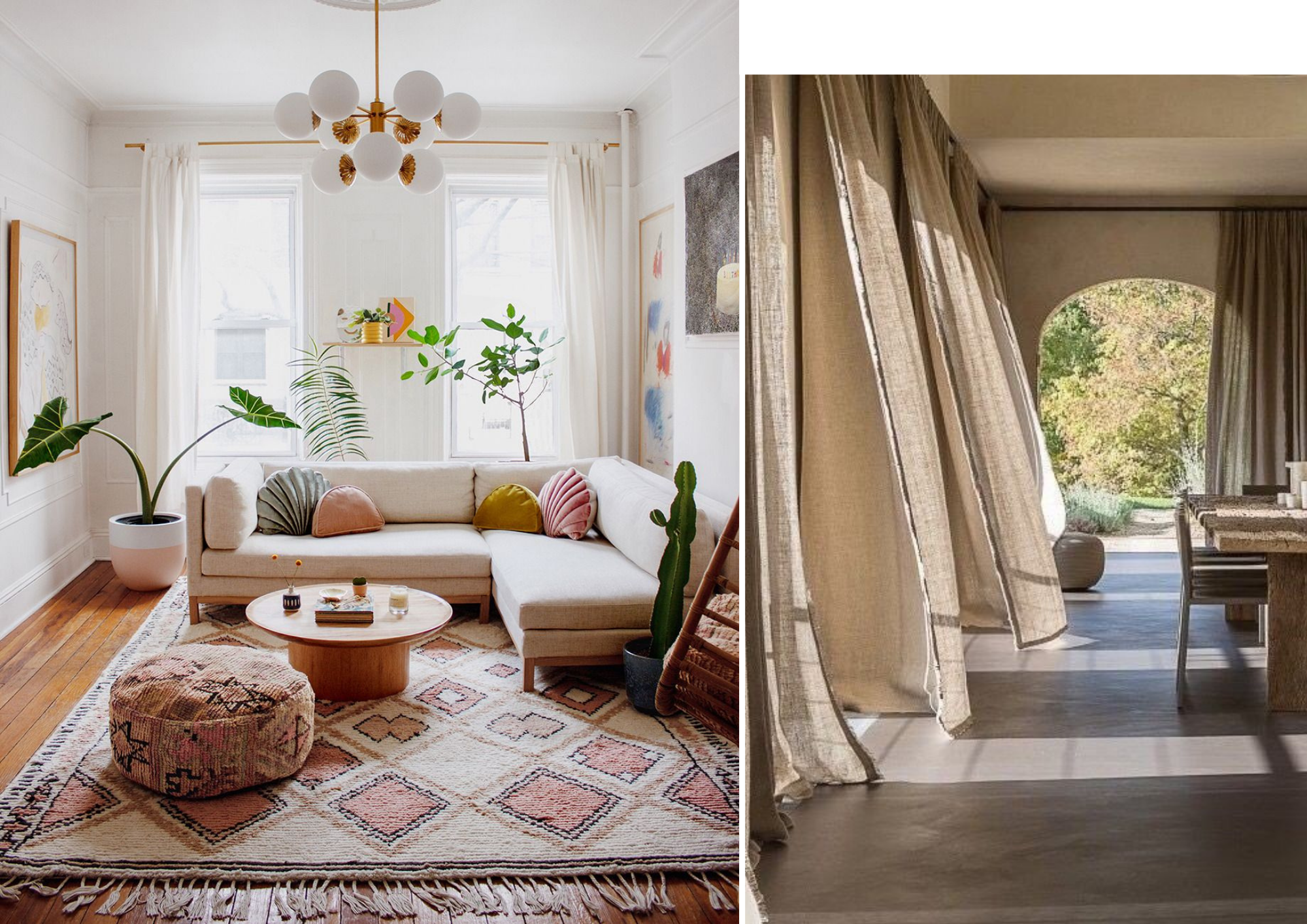 © Pinterest
Among the many decorating tips to make your home more comfortable (available here), the rug is THE key piece for a cozy interior design. It anchors a room and gives it personality, style and warmth for our comfort and pleasure!
Discover our essential decorating tips to turn your home into a cozy and warm corner with our handcrafted Indian rugs.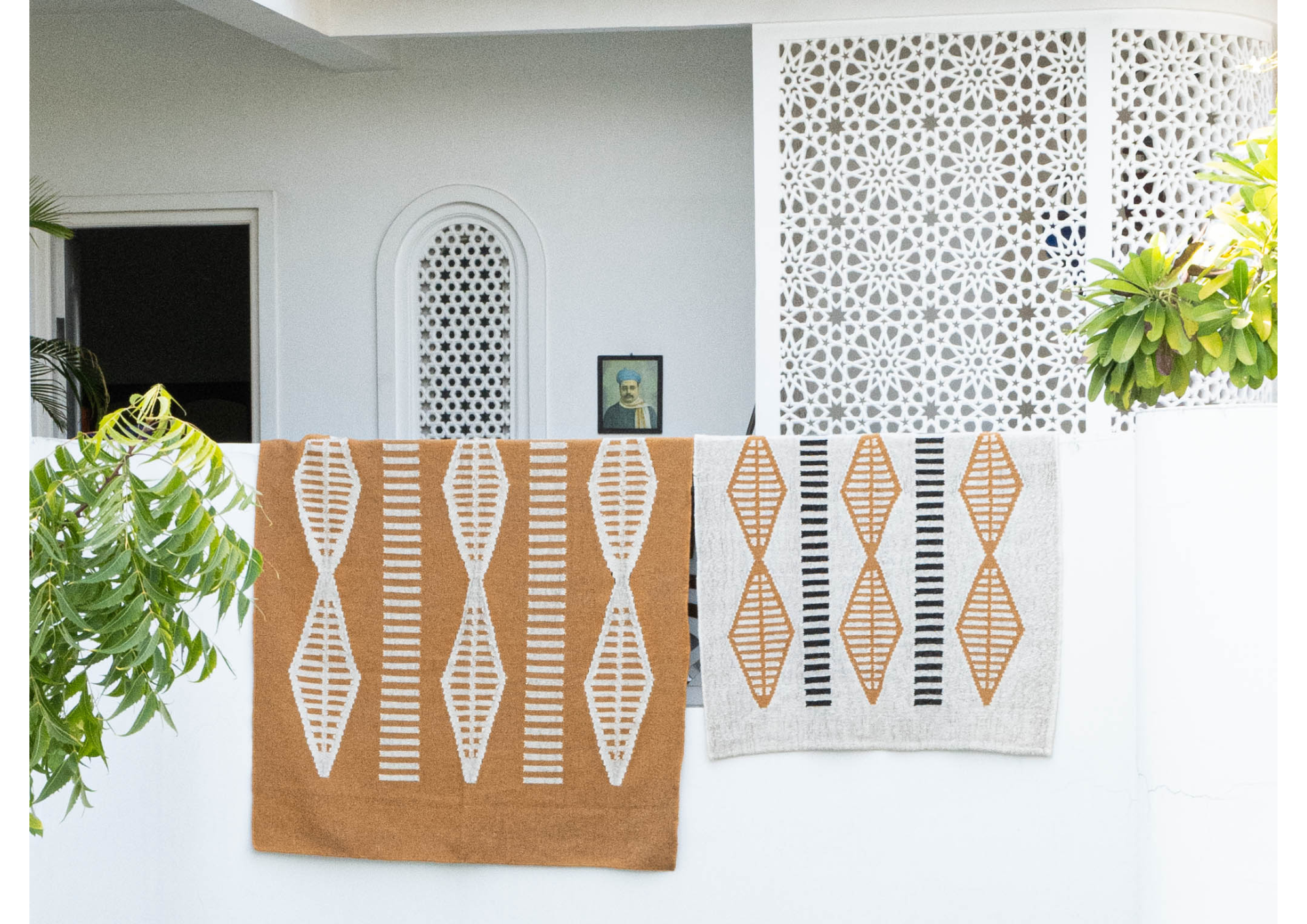 Hand-woven carpets in wool © Sophie Denux
Firstly, it is important to consider the color of your walls, the size and shape of your room, the location of your future rug, as well as the decorative atmosphere you wish to create in the space.
For a harmonious and relaxing atmosphere, a wool rug will bring softness to your interior. A dark rug will be ideal to make a large room more intimate and cozy, while a light colored carpet is to be used in a smaller space, because it will be less imposing.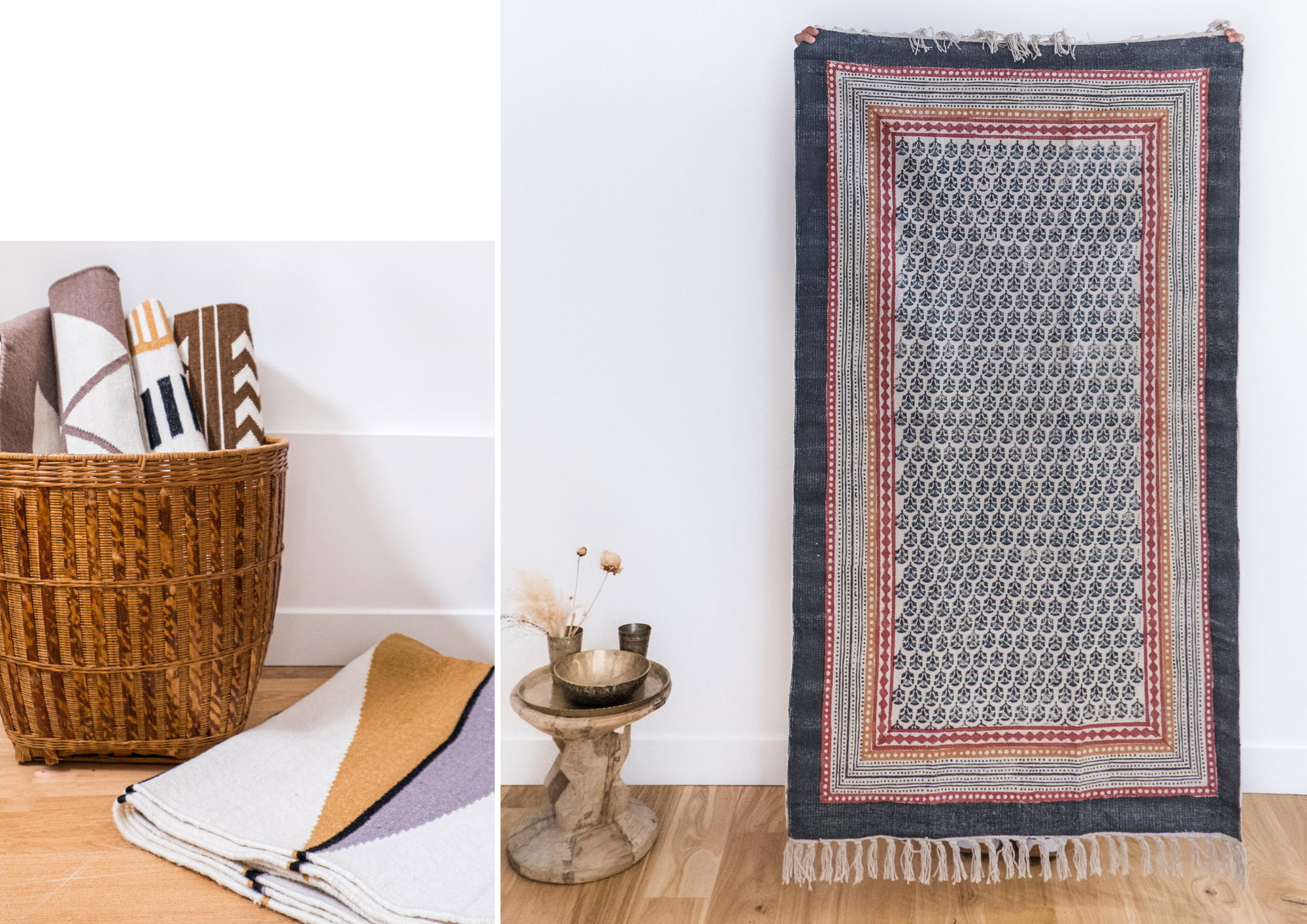 Indian carpets Jamini © Muna
For the living room
The living room is the heart of the house. It is the place where the whole family gathers and where you receive your guests to share joyful moments. It is therefore preferable to opt for a cotton carpet, which will be more resistant and will allow you to fully enjoy these moments.
Combine the colors of your rug with our printed cushions on your armchair or sofa, for unique ambiance and colorful harmony!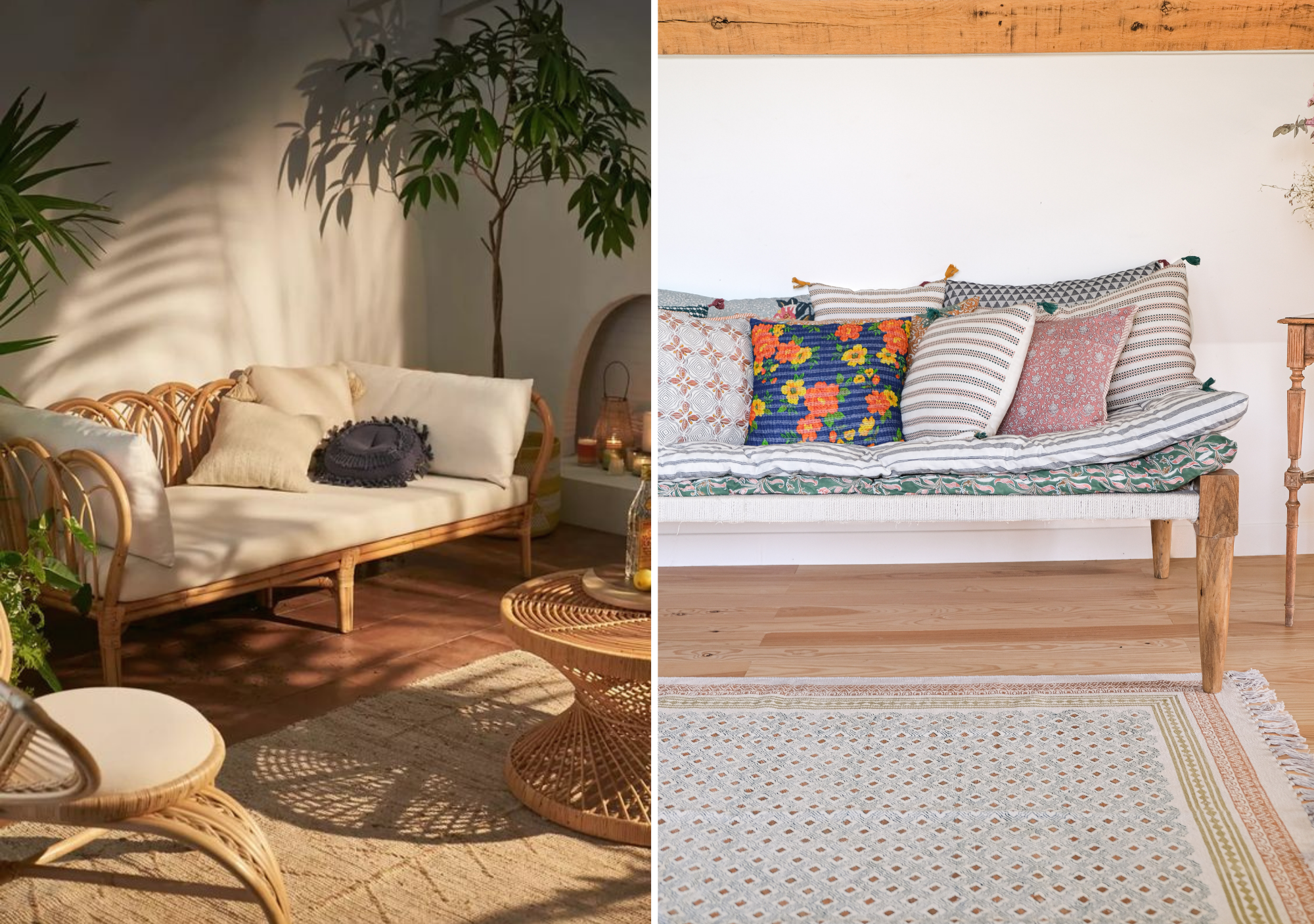 © POPSUGAR - Cotton carpet Tanuj
For an extra cozy effect
Use fresh flowers or dried twigs of your own composition in a decorative vase. This will add instant charm to your interior decor and help the house look more dressed up!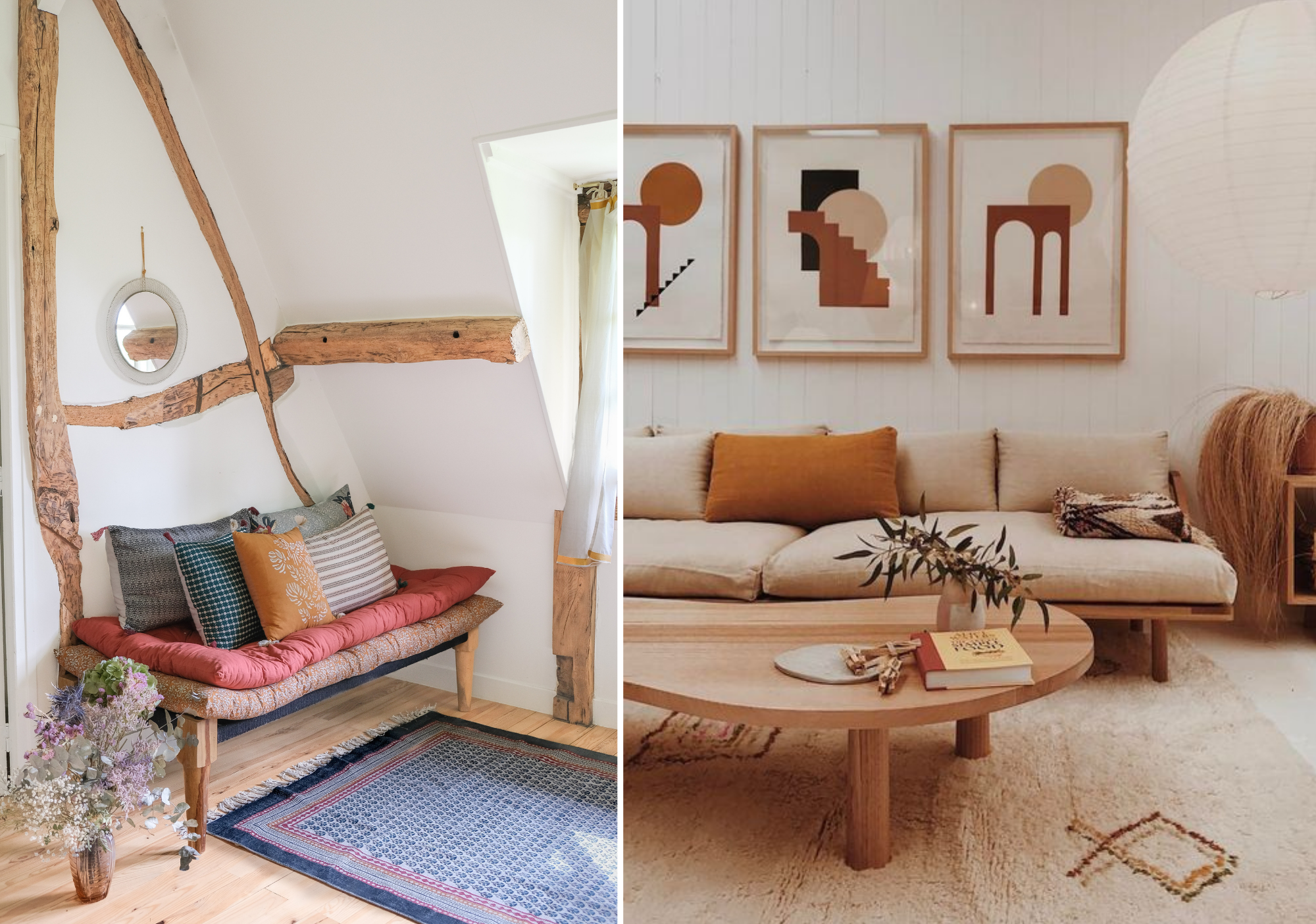 Carpet Tilak - © RHINOV
For the bedroom
A soothing bubble that recharges the batteries, the bedroom is usually the coziest room in the house.
To accentuate its comforting effect, use a woven wool rug with soft, warm shades. If your room is not very large, you can slide the rug under the bed, to extend half or a third of it, as an extension of your cozy nest.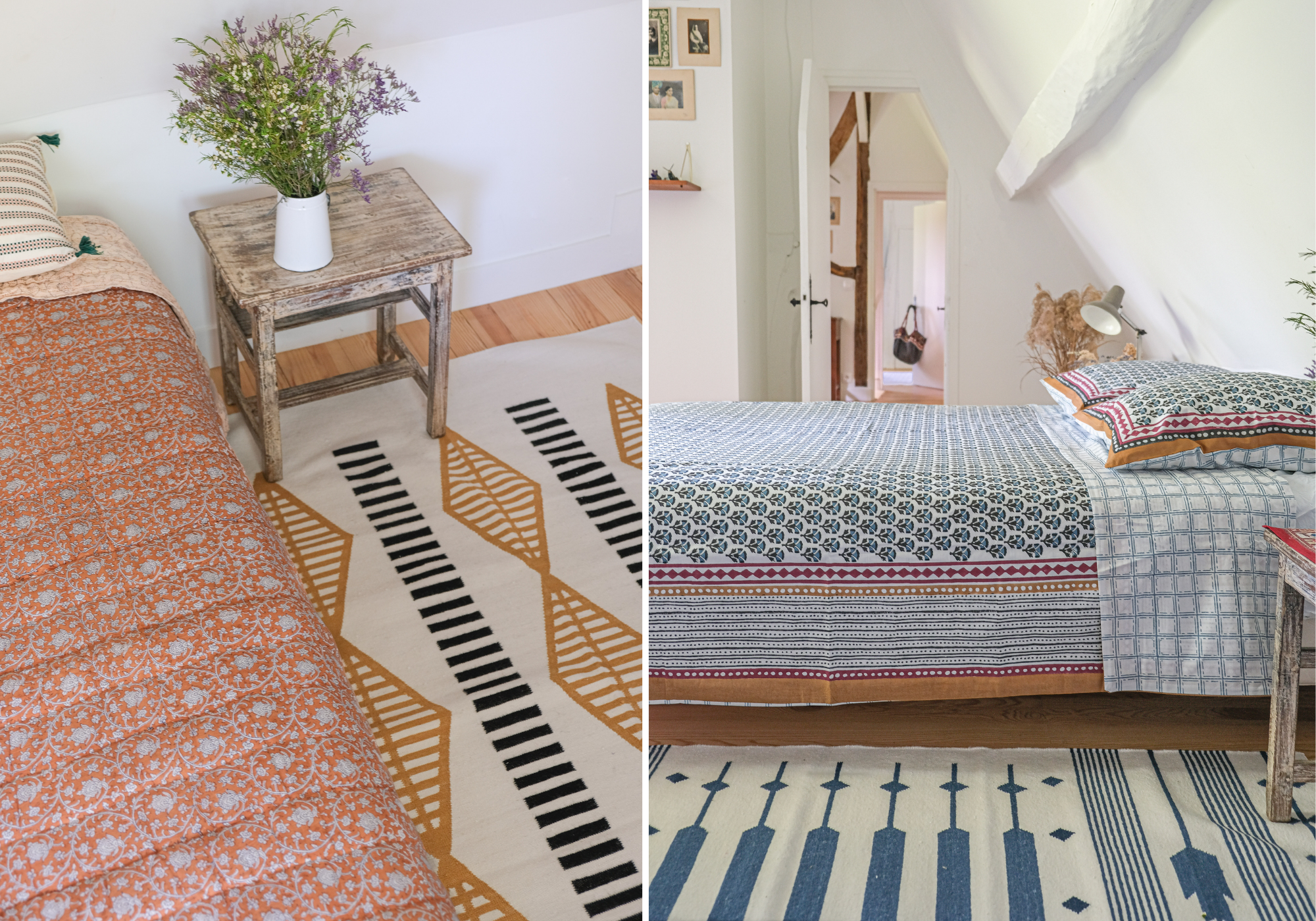 The extra cozy effect
Layer several blankets and textures for an irresistible comfy effect! Our Indian cotton quilts are perfect for brightening up a plain bedding set. If your bedding is already colorful, bring a touch of elegance and chic to the end of the bed with our hand-woven throws.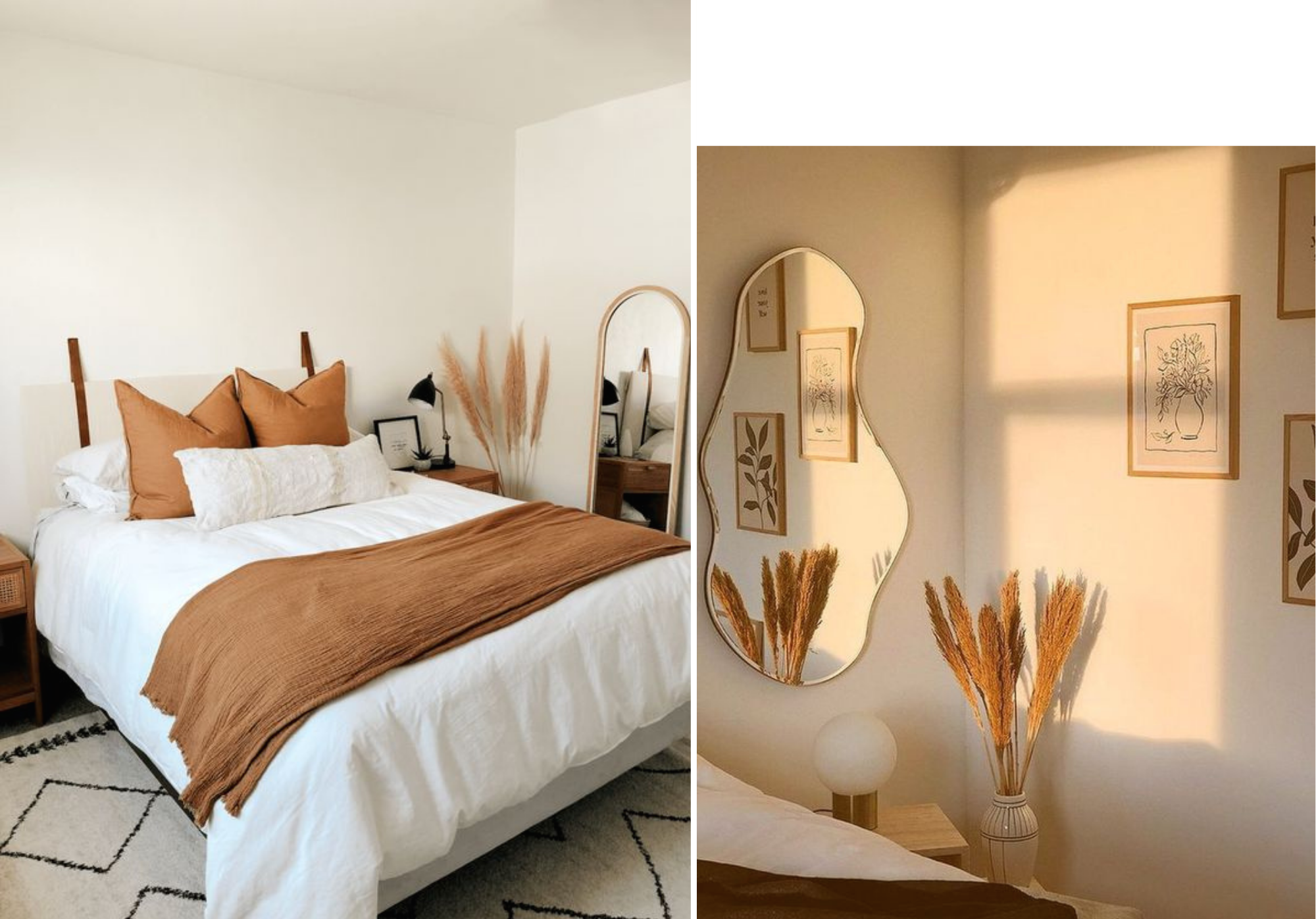 © theorangehome.blog - © Eve Gravel
For the kitchen / dining room
A place of conviviality and sharing, the kitchen is the center of the house, where discussions and laughter are paramount. A colorful printed cotton rug will bring joy and good humor to this space! For larger gatherings in your dining room, an ecru wool rug will be the chic touch par excellence, and will make your furniture stand out.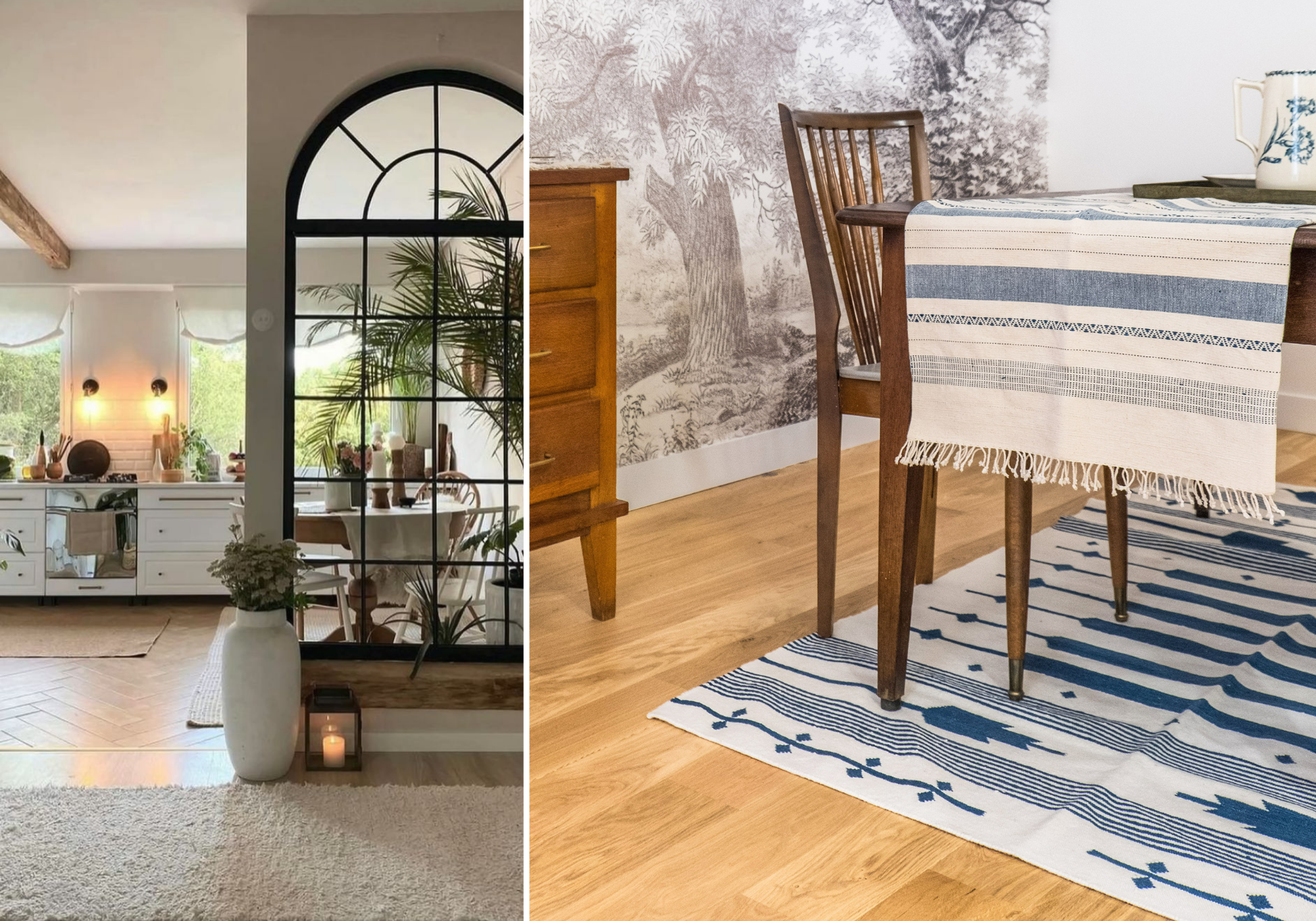 © Nicole Loyd - Carpet Thea © Muna
The extra cozy effect
Mismatched plates and bowls found at flea markets add a boho chic touch! For an elegant dinner, matching tableware will make your dining room decoration contemporary and welcoming.
For the entry area or passageway
A small cotton rug will highlight your entrance with its soft neutral color and gentle patterns. It will bring a warm and welcoming atmosphere to your home, and will set the tone for your interior design!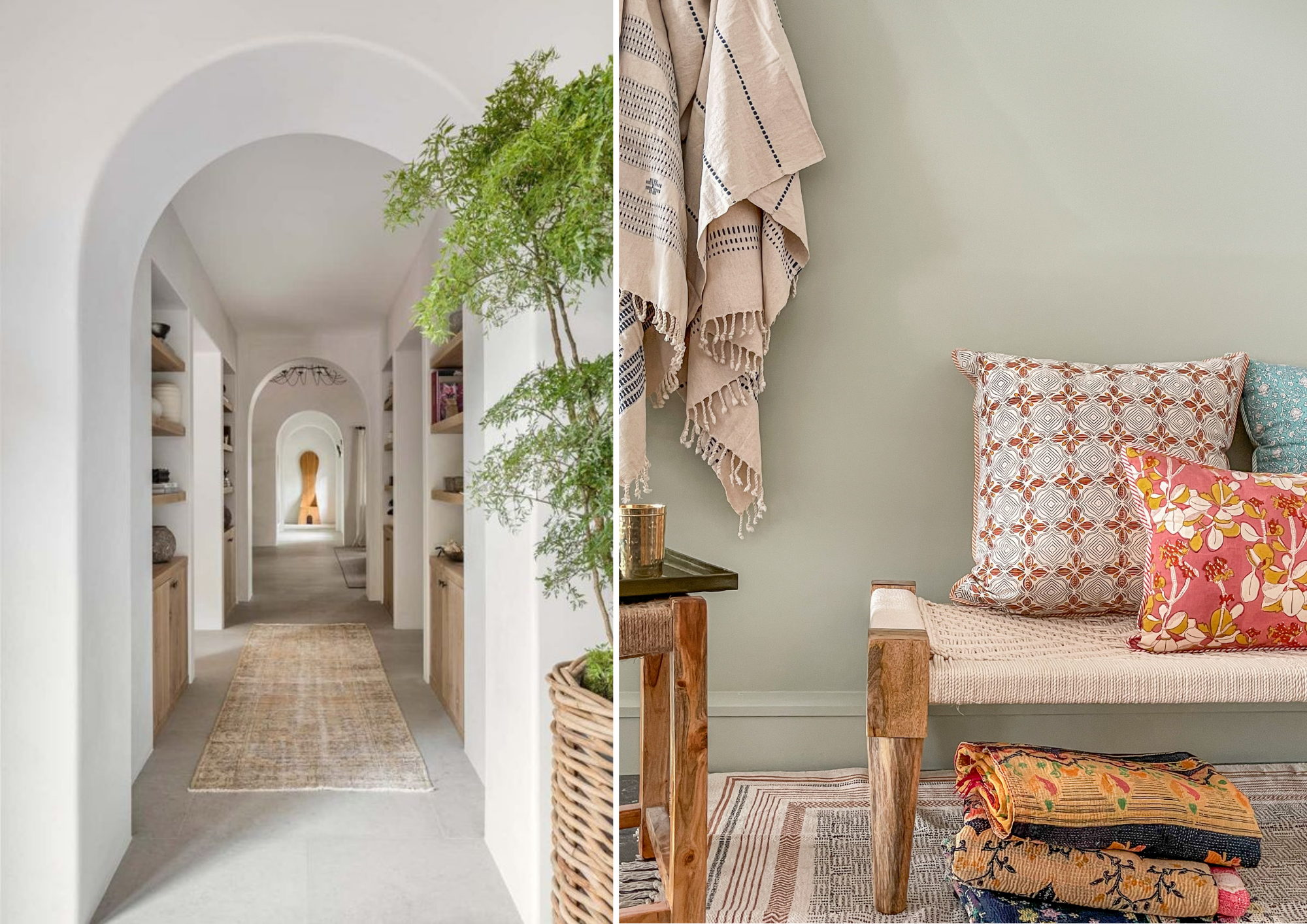 © 1stDibs - Carpet Tapan © Muna